In November the gymnasium at Greenwich High School heated up for the 18th annual Greenwich Youth Cheerleading League exhibition, featuring cheerleading squads for the Bantam, Junior and Senior GYFL teams: Bulldogs, Crushers, Gators, Mavericks and Raiders. In addition to hundreds of GYCL cheerleaders, special guests included the Greenwich High School cheerleading teams and introductions to the GYCL United team.
PHOTOS: 18th Annual GYCL Cheer Exhibition at GHS Wows the Crowds!
PHOTOS, VIDEO: Meet Daisy the Polka-Dotted Pet Pig in Byram
In Byram, the Jablonskis walk her on a leash and she is about the same size as a Labrador Retriever, but she is a pig. Meet pet pig Daisy, who has a life expectancy of 15-20 years and an appetite the size of a house.
Despite a delayed start, Carlos Hernandez of What's Cooking, opened up in the new concession stand at Tod's Point.  What's Cooking? Gears up for the Dinner Crowd at Tod's Pt Beach North Concession
On Veterans Day, the town gathered in force for the annual community walk down Greenwich Avenue to honor veterans. The featured speaker was US Army Captain James Dudley (Ret). PHOTOS: Veterans Day Honors Combat Injured Millenials, Acknowledges that Youth Makes America Vital
Cool Summer Job: Michael Negrea is Part of the Team at Elton's Café
In October, the Greenwich High School Sports Hall of Fame honored its 2016 inductees: Chantal Rawn Morrison, Betsy Hagman O'Donnell, Dwight Fenton, the 1974 GHS undefeated Football Team,  the 1983 Undefeated Girls Field Hockey Team, Charlie Weiss, George Chelwick, Tom Deneen, Bea Walko and Taylor Baldwin.
PHOTOS: GHS Sports Hall of Fame 2016 Induction Ceremony Draws Tears, Laughter
On Memorial Day, between the parade and the service in Glenville, Anthony Muskus shared the story of his service. Mr. Muskus, whose parents came to Greenwich in 1905, said he spent six years in sea planes. The first two and a half years in the Caribbean on the hunt for German submarines. "The other half was in the Pacific looking for any pilot who fell in the ocean or someone who was sick on a ship in the ocean," he said.
PHOTOS: Memorial Day Parade and Service in Glenville Honors Those Who Have Sacrificed
---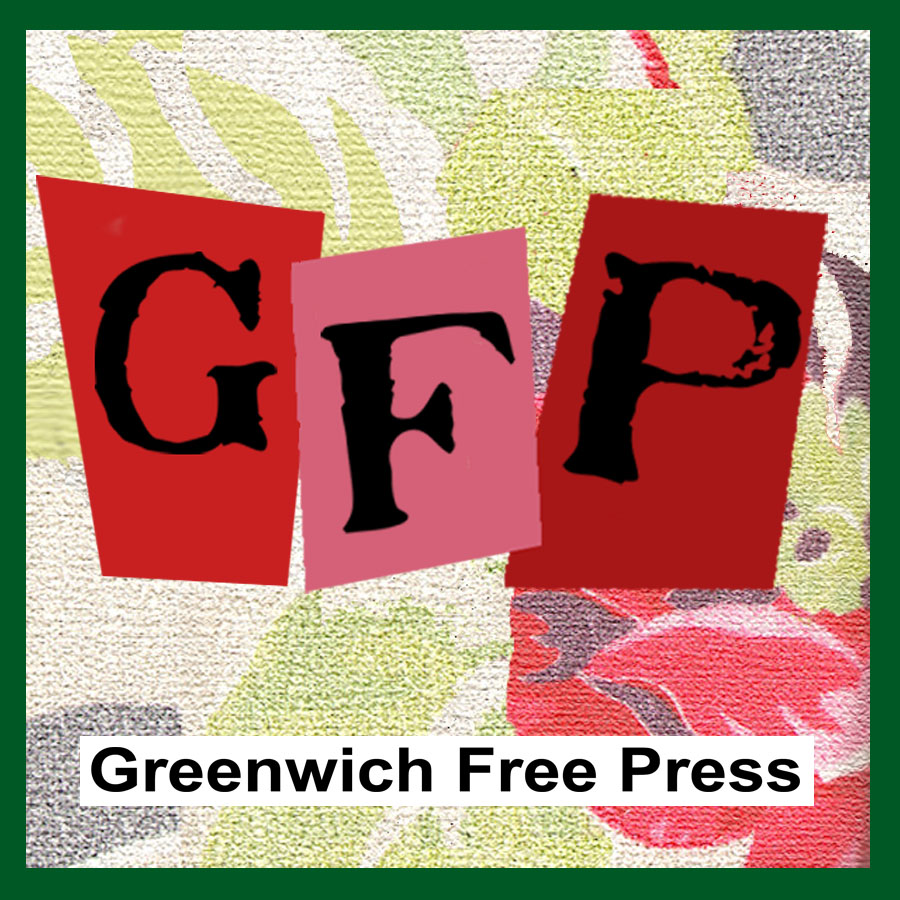 Subscribe to the daily Greenwich Free Press newsletter.
We'll never subscribe you without your permission.
---
Officer Philip Carriero, known for snagging trucks that got off at Exit 2 to avoid the weigh station on I95 in Greenwich, returned from retirement to serve as a volunteer special police officer in Greenwich.
Carriero was sworn in during a  ceremony on Peter Tesei's office in August. Overweight Trucks: Just When You Thought it Was Safe, Carriero is Back
New Record Set in 4th Annual St. Baldrick's Fundraiser at Greenwich High School
In March, Greenwich High School's 4th annual St. Baldrick's Day fundraiser benefited from an amazing display of school spirit, as girls, boys and staff braved the scissors and buzzing shears from the folks at Montana for Men, a barber shop in Stamford.
On July 22, GFP reporter Kai Sherwin interviewed local boater Jeff Gallagher about a whale spotted breaching near Great Captain's Island. Shortly after Kai's story went up, the Doyle family shared a breathtaking photo and the post went viral.  Whale Spotted Thursday Morning in Greenwich Near Great Captain's Island
PHOTOS: Everyone's a Winner at Sandblast 2016!
xWinners of the costume competition included a dog with a keen resemblance to Donald Trump and a button that read "We Shall Overcomb." Another favorite which was recognized by judges was a girl and her dog dresses as gumball machines.
PHOTOS: Pet Pantry's 9th Annual Howl & Prowl for Adopt-A-Dog Hits the Ave with Creativity
The 2016 GHS homecoming parade originated at Julian Curtiss School, headed across Lexington and Amogerone, down Greenwich Ave and up Milbank Ave. Some great spirit on display! PHOTOS: Greenwich High School Homecoming Parade 2016 Sparkles Under Blue Skies
A slew of restrictions on water use in Greenwich went into effect on Thursday, Oct 6. In restaurants water will only be served upon request.
Up Taconic Rd an emergency overground pipeline moves water through reservoirs to water treatment plant in Greenwich.
The Josef Pilsudski Society of Greenwich was founded back on March 20, 1950 by three Polish immigrants, including Alexander Muskus. Today his grandson Rick, along with Christy Caragol and working to gain non-profit status for the Society and what better way than to give away funds to three worthy local organizations? Big Changes at The Josef Pilsudski Society; Gifts Made to Silver Shield, Family Centers and Cub Scout Pack #20
The Greenwich Alliance for Education's early literacy vehicle hit the road in 2008 and was a delightful mobile classroom for thousands of Greenwich's preschool children. Unfortunately, a tree fell on the Storymobile. Greenwich Alliance's Storymobile Destroyed in Sunday's Wind Storm
At GHS, motivational speaker, Chris Sandy shared a story that began when he killed two people when he drove drunk at 22. He served 8-1/2 years in the penitentiary.
At GHS, Speaker Shares Story of Drinking, Driving, Death and the Road Back
At the December Parks & Rec board meeting, Gary Dell'Abate was elevated from member to vice chair. During the meeting there was disagreement among members about the situation with dogs at Greenwich Point during winter months.
Gary Dell'Abate Wants Parks & Rec to Expand Opportunities for Dogs in Greenwich Parks
Santa Arrives and Gifts Abound during Toys for Tots Drive in Cos Cob
On December 7, residents had a chance to walk through the wooded raving behind the existing New Lebanon School to get an idea of the trees to be removed to make way for a new school.
Residents Heartbroken over Removal of 200 Trees at New Lebanon
Cos Cob Riders Deliver! Kids in Crisis Receives a Roaring Big Check.
Convocation at GHS Reminds Us that Teachers are the Most Powerful People in the World
Mike Chiappetta shares some of his secrets for a long healthy life, including frequent chili dogs from Joey B's, a nightly glass of red wine and abundant hot peppers, he cooks and preserves. Never Idle, Mike Chiappetta, 102, Enjoys a Chili Dog and an Entourage
In one of the most anticipated events of the year at the Boys and Girls Club of Greenwich, about 400 children feasted on turkey, mashed potatoes, beans, stuffing, cranberry sauce and pumpkin pie. Hundreds Feast on Turkey Dinner with All the Fixin's at Boys & Girls Club of Greenwich
Commencement speaker Hannah Storm said successful people she'd interviewed as a sports journalist had one thing in common. From LeBron James to US Presidents, she said people who have won championships, gold medals and Grammy awards all had overcome tragedy, debilitating injuries, and bigotry. She said that although it may sound like a  cliché, the most important piece of advice is to work hard.
Hannah Storm's Advice to Greenwich High School Class of '16: Believe You Can, Work Hard, Take Risks
On Sept  7, Lamar Karow, the longtime ticket agent at the Greenwich Metro-North train station who has greeted commuters, day trippers and  tourists with the same reassuring voice for years, counted down the hours until the end of his last day. The Greenwich ticket window closed permanently on Saturday Sept. 10. "He's an Institution." Greenwich Train Station Ticket Window to Close, Longtime Ticket Agent Says Goodbye
On a clear sunny afternoon, GFP editor Leslie Yager got to ascend scaffolding at the YMCA of Greenwich for a close up look of the restoration of the building's slate roof and facade, which are being restored after 100 years. The dizzying height of the copper cupola afforded breathtaking views of Greenwich, the New York city skyline and Long Island Sound. At 100, YMCA of Greenwich Savors Its View from the Top
Greenwich High School Students Launch "Cardinal Critics," Review Joey B's in Cos Cob
The presidential election of 2016 was marked by high voter turnout in Greenwich. As of  12:33am, 80.18% of eligible voters in Greenwich had voted, which breaks down to 30,124  out of 37,569 eligible voters.
Greenwich: Presidential Election 2016, Not the Race People Expected
The first ever football camp for GYFL players was held at Brunswick on Aug 17-19. The camp was the brainchild of Coach Marinelli at GHS and Coach Shine at Brunswick, who approached the GYFL leadership last June.
PHOTOS: First-Ever GHS-Brunswick Football Camp for GYFL Players is a Hit
See also: Top Twelve Feel-Good Stories of 2016 on Greenwich Free Press
---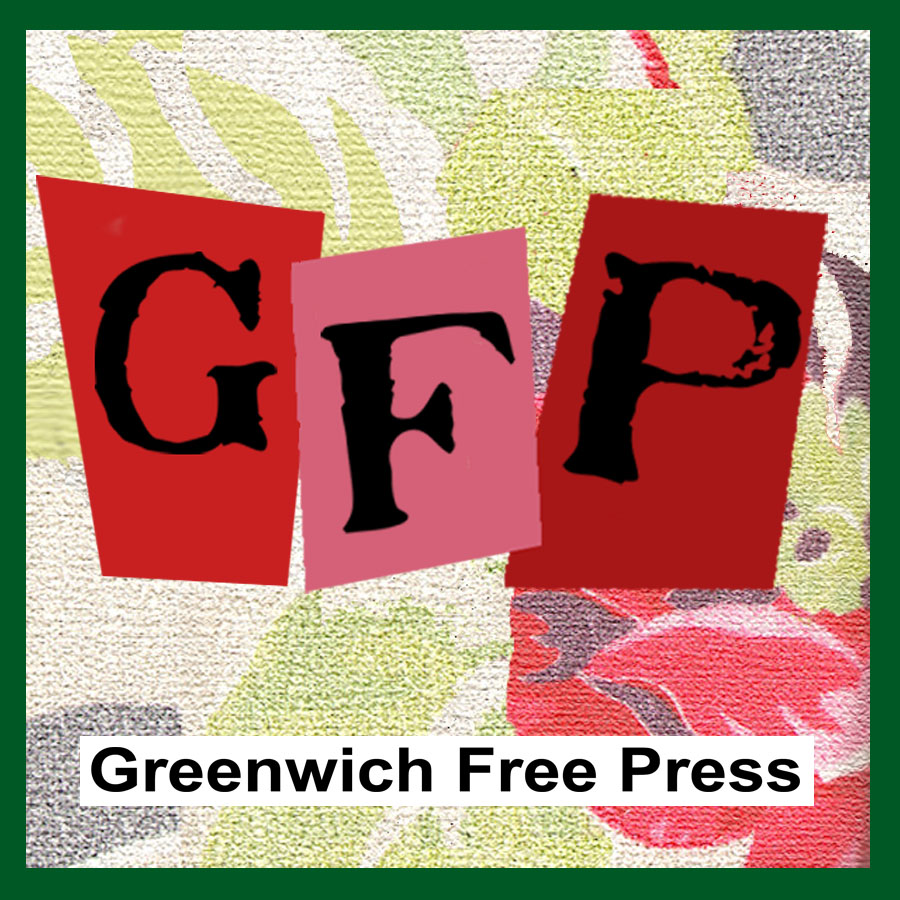 Email news tips to Greenwich Free Press editor [email protected]
Like us on Facebook
Twitter @GWCHFreePress