The top 12 feel good stories on GFP feature familiar names, familiar places… the aspects of Greenwich that tap into shared memories and a bit of nostalgia. We loved stepping into the Polish Club, untouched by time. We loved meeting Dom Delfino, Greenwich native, and owner of Joey B's where fundraisers are as abundant as good food.
We loved meeting the Cos Cob Riders and the gang at St. Lawrence Club. We featured Angela Swift a local realtor who started a New Year's Day plunge into the Sound to benefit Kids in Crisis. We loved the way readers shared the story of Smoke the dog at Greenwich Animal Control, first in our holiday series on pets available for adoption from the North Street facility.
So if you thought all the hit parade involved arrests or the next vintage house to brave up to the wrecking ball, enjoy our top 12 feel good stories of 2016!
#1 Many know Angela Swift from the annual New Year's Day swim at Tod's Point she organizes to benefit Kids in Crisis, Connecticut's only free, round-the-clock agency providing emergency shelter, crisis counseling and educational programs for children and families.
On January 1, 2017, Swift will again lead intrepid swimmers into the frigid waters of Long Island Sound, only the event will have added significance in light of the deep cuts to the Kids in Crisis budget.
As in past years, hundreds will turn out, dressed in bathing suits, bathrobes and even snowsuits, at 12:00 noon for the "New Year's Day Dip." The Greenwich Town Party is providing donuts and hot cocoa.
Read the full story… Angela Swift: Super Mom, Athlete, Successful Realtor and Intrepid Volunteer
---
#2 Forget everything you thought about motorcycle groups. The Cos Cob Riders are a group of local riding enthusiasts who are constantly organizing fundraisers and volunteer projects. On April 16, they held a fundraiser at the St. Lawrence Club in Cos Cob for Kids in Crisis.
Motorcycle clubs from near and far converged on the St. Lawrence Club in Cos Cob for the, drawing upwards of 300 guests. The band Fast Forward played, while guests danced in between drinks, dinner and visits to the raffle table.
In May, the motorcycle enthusiasts roared into Kids in Crisis bearing a  donation check in the amount of $12,000.
Read the full stories…
Cos Cob Riders Roar into St. Lawrence Club for Kids in Crisis Fundraiser
Cos Cob Riders Deliver! Kids in Crisis Receives a Roaring Big Check.
---
#3 In April athletic coordinator at the Boys & Girls Club of Greenwich Camryn Ferrara organized the first annual Dodge for a Cause tourney at the Boys & Girls Club.
The fast paced tournament was a project of the Torch Club, a leadership program for middle and high school students at the Boys & Girls Club.
Hundreds of players formed a total of 28 teams, included Greenwich Police Dept, Fire Dept, EMS, as well as creatively named teams like Rex Kwon Do, llabegdod (dodgeball spelled backward, and Mook's Army.
Read the full story… Dodge for a Cause Tourney at Boys & Girls Club is Great Fun, and a New Tradition!
---
#4 The fall presidential election was divisive in general, and that includes the student body at Greenwich High School. Greenwich High School senior class president Ricky Columbo and Junior Class President Greg Goldstein told the Board of Education that the environment at his school has been highly emotionally charged since November.
The boys said that the student government as a whole hope the "Different Ideas, Same Respect" Kindness campaign will help heal the politically divided community.
Read the full story… Greenwich High School Student Gov Leaders Plan "Kindness Campaign"
---
#5 Anyone who has made the acquaintance of Ophelia Kirwan knows that Down Syndrome cannot and will not stop her. Ophelia is a robust little girl with enough personality for an entire classroom, and when she decided to run for class president, no one was going to stop her.
Ophelia, 10, is a fifth grader at Parkway Elementary School. While Down Syndrome is a part of her every day life, she refuses to let it hold her back. She makes friends with everyone she meets; students, teacher, or anyone else she crosses paths with. She also participates in dance classes every week. She is not only a cherished member of the Parkway community but everywhere in Greenwich that she goes.
Read the full story… Parkway 5th Grader with Down Syndrome Lights up the Campaign Trail
---
#6 Dom, the youngest of five Delfino children – 4 boys and one girl –  was born and raised in Pemberwick. When he was just 14, his father passed away, which was a real blow. He gave up baseball and football and set out to find a job to help the family, which established his roots in the food business.
Dom  attended the old Byram School until the school was shuttered, the town dispersed to Ham Ave School and Glenville Schools. Dom wound up at Hamilton Ave.
Later, when Dom went to Western Middle school, he got in the habit of stopping at what as then JP's Stand-by on the state line.
"I went into JP's Stand-By and asked for work," Dom recalled of the job search he embarked on as a teenager. "The owner, John Pellino, really took me under his wing. I became the clean-up guy."
"John Pellino became like a dad to me," Dom said with some emotion.
"We lived next door to the Zaccagninis," Delfino said. He worked with Doug Zaccagnini at JP's Stand-By, which  ultimately became Dougie's Stand By. He worked there until 2005. In 2008 he bought Joey B's, where the food is delicious and the fundraisers just keep coming.
Read the full story… Local Boy Makes Good: Dom Delfino's Joey B's Has Great Food, Friendly Atmosphere
---
#7 Just before Thanksgiving North Mianus School's two PE teachers, Scott Moroney and Patrick Prisinzano, followed through on a promise to have their heads shaved into mohawks. All for a great cause.
The annual Turkey Fowl contest involves a food drive, which this year migrated it to the internet. The goal was $5,000 and they exceeded it, triggering the mohawks on their PE teachers.
In addition to the food drive the students have a free throw shooting contest and the hoops bear the photo blowups of the two PE teachers. Whoever shoots the most baskets in the 'fowl shooting' contest wins the turkey and donates it to Neighbor to Neighbor.
The way the online fundraiser works is the donor goes online to AmpYourGood.com and buys food for Neighbor to Neighbor. "We pick out  on the website what we need – It's mostly fresh produce," said Nancy Coughlin, director of Neighbor to Neighbor. "It saves us from having to go to the store to get it."
Read the full story… At North Mianus School, P.E. Teachers Get Mowhawks, Kids Raise $5,000+ for Neighbor to Neighbor
---
#8 The opening night of SRO 2016 at Greenwich High School marked the first-ever SRO in the new performing arts center. The center is so spacious that there may never be "standing room only," but it is a stellar venue for the always-massive cast of seniors.
The opening featured a slide show of SRO over the years. Did you know that waaaay back in the day it was called Senior Vaudeville?
While some are adamant that having a traditional marching band in uniform equates to school spirit, the Cardinal Crazies are living evidence that GHS has tons of spirit.
Read the full story… A Taste of SRO: They're Kind of a B16 Deal!
---
#9 Sitting down in the pizza parlor he has run for 40 years, owner Vincent Ferraro recalled the leap of faith it took to purchase the business for $15,000 back in 1976.
Vincent was just 23 when he bought out "USA Pizza," and renamed it Glenville Pizza.
But the young entrepreneur was good with numbers, understood pizza making and already had honed his act. His twirling act, to be specific.
The bit of theater came about when Vincent was about 13 and hung around Luigi's pizza parlor in Harrison, NY.
"I was one of seven kids in my family, so there was no spending money," he recalled. "I loved pizza, but I never had any money." Vividly recalling that pizza was 25¢ a slice, $1.75 for a large and $1.35 for a small pizza at Luigi's, he said he always loved pizza. Read the full story…. Vincent Ferraro, Twirling at Glenville Pizza Since 1976
---
#10 Meet Smoke, who is taking up temporary residence at Greenwich Animal Control on North Street. Smoke is a gorgeous boy who knows many commands including sit, down, and give paw.
"Someone really worked with him," said Bill Peterson the kennel manager at Animal Control.
Smoke is big and strong and eager to please. He is so handsome and healthy it's hard to believe when he arrived he was suffering from mange. This is a resilient boy with much to offer. Contact Greenwich Animal Control to inquire and make an appointment to meet gorgeous Smoke. Greenwich Animal Control is located at 393 North Street. Call (203) 622-8081 to inquire or make an appointment.
Read the full article… Meet "Smoke" at Greenwich Animal Control. He has a lot to offer!
---
#11 The Josef Pilsudski Society of Greenwich was founded back on March 20, 1950 by three Polish immigrants, including Alexander Muskus. Today his grandson Rick, along with Christy Caragol and working to gain non-profit status for the Society and what better way than to give away funds to three worthy local organizations?
"We're in the process becoming a 501(c)3," Muskus continued. "It's in application right now. So, in advance of that, we're starting a giving program and we're giving funds to three organizations: The Silver Shield of Greenwich, Family Centers and a new Cub Scout Pack #20 out of Cos Cob."
"You come in, you sign the book and take a little step back in time. Downtown Greenwich has nothing like this." – Rick Muskus, President of the Josef Pilsudski Society
Read the full story… Big Changes at The Josef Pilsudski Society; Gifts Made to Silver Shield, Family Centers and Cub Scout Pack #20
---
#12 Dougie's Stand By, located on the Greenwich Port Chester line is well-known for its hot dogs, burgers, chili and breakfast, but the eatery is quickly earning a reputation as a fundraising powerhouse.
This success is driven by the faces behind the counter, the Zaccagnini family including restaurant co-owners Douglas and Steven, and their mother Barbara.
In 2016 alone, the family, who has lived in Greenwich for more than 25 years, has raised more than $40,000 for the Alzheimer's Association of Connecticut.
Yet, the trio has not reached their year-end goal and they are enlisting the support of the local community to join them in their fight against Alzheimer's disease.
"People don't realize that every dollar truly helps," Barbara said. "We are striving to surpass last year's goal of raising $60,000 and would welcome the support."
Through December 31, donations can be made online at alz.org/ct by visiting the family's Walk to End Alzheimer's Team Page or via phone by contacting the Alzheimer's Association Connecticut Chapter at (860) 828-2828.
Read the full article… Zaccagnini Family Lead the Charge Against Alzheimer's Disease this Holiday Season
---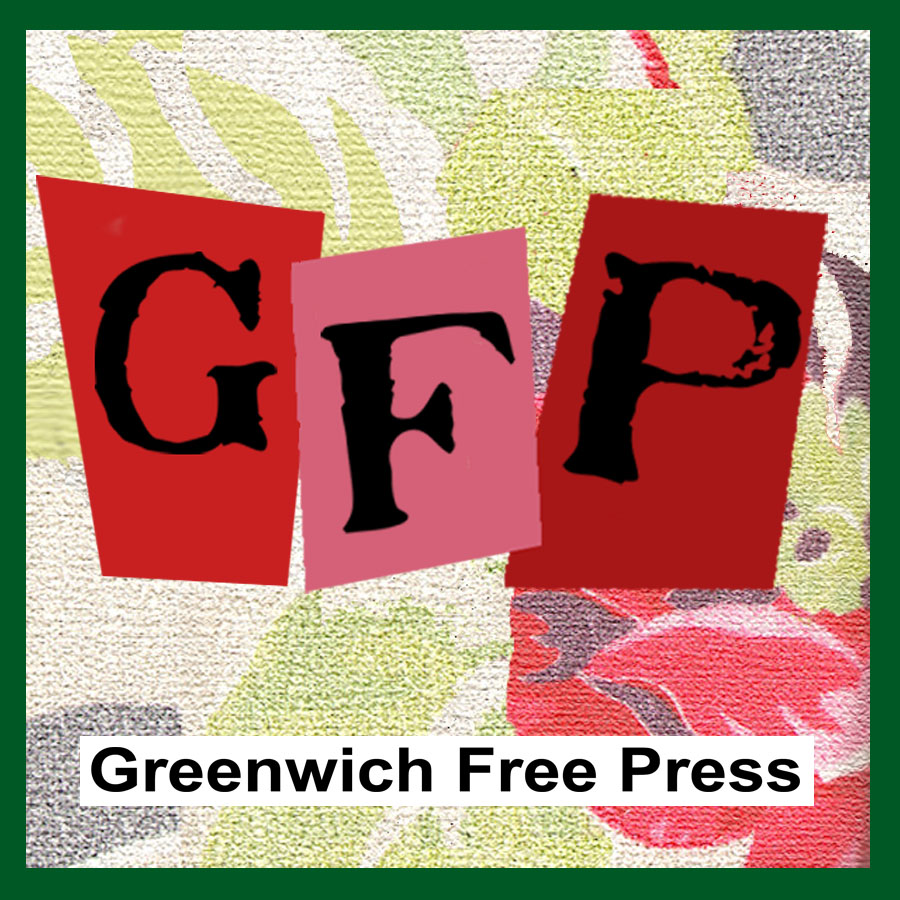 Email news tips to Greenwich Free Press editor [email protected]
Like us on Facebook
Twitter @GWCHFreePress
Subscribe to the daily Greenwich Free Press newsletter.