Written by Elizabeth Casolo, Greenwich High School Class of 2021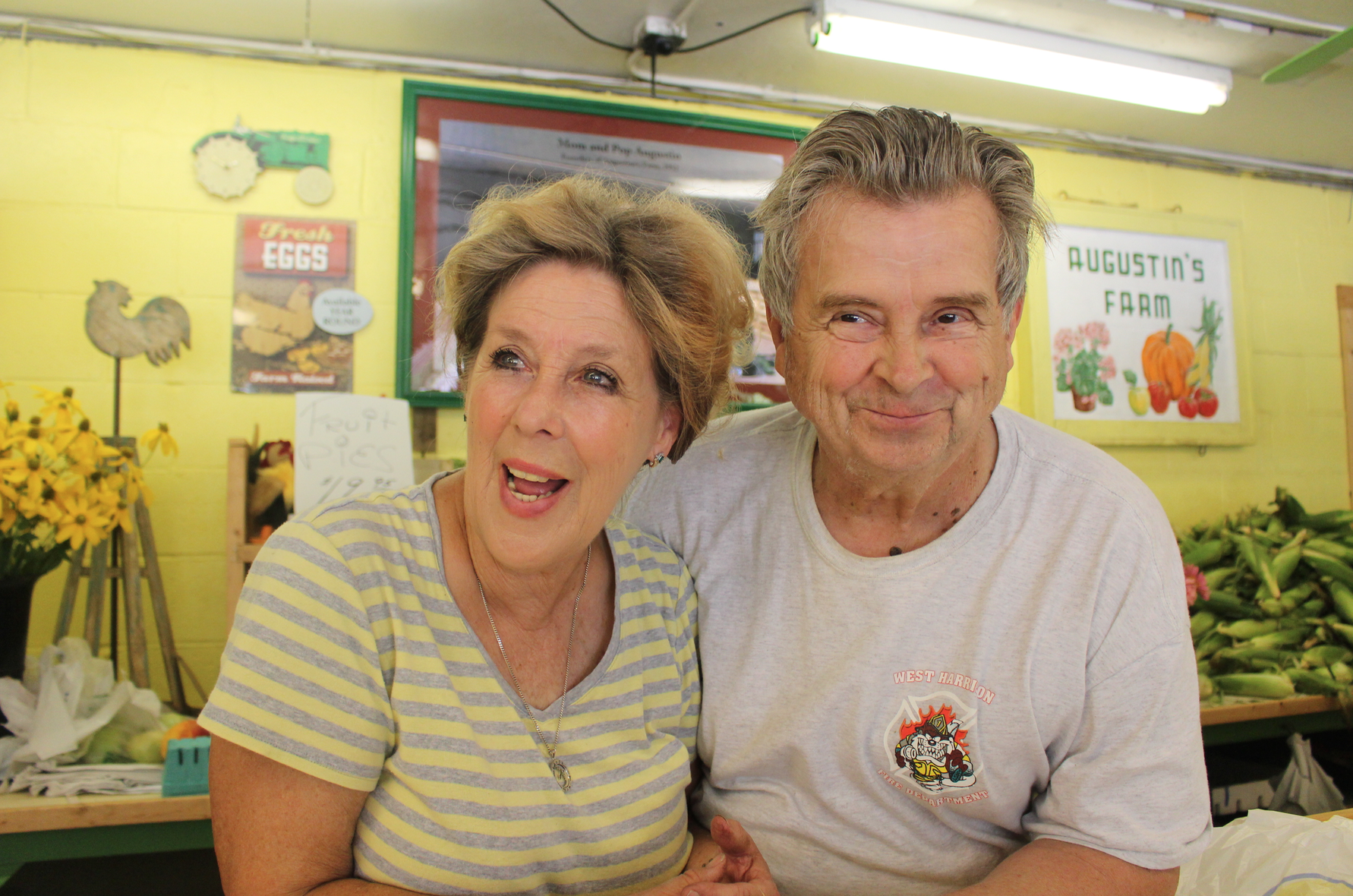 To roll in the summer, Augustine's Farm stand will return for the season starting Friday, June 18.
The farm stand will be open seven days a week at 1332 King Street. Stop by between 9:00am to 5:00pm Mondays through Saturdays, and 9:00am to 4:00pm on on Sundays for fresh produce.
Eggs and honey are consistently available, along with an array of fruits and vegetables, including onions, squashes, peppers, beans, lettuces, corn, broccoli, tomatoes, eggplants, melons, potatoes and grapes.
Baked goods including the crowd-favorite toasted coconut cupcakes will be available, and field flowers will also be for sale.
This spring as Kathy Augustin and "Farmer John" geared up for the reopening of their farm stand, they initially encountered a few challenges.
"Just as our planting season started, we had a lot of rain. Good one way, bad in another," Kathy said. "We always need rain, but too much at a time makes it difficult for our tractor to work."
For the tractor to operate efficiently, Kathy said it was necessary to wait for the soil to dry out.
She explained the process process requires patience. "It's one you can't rush," she said.
Now, the wait for the reopening of Augustine's Farm is over.
We're dried out and on a roll," Kathy said. "Planting is still going on, and the weather is just perfect. It looks like a great growing season ahead of us."
Augustine's Farm is located at 1332 King Street in Greenwich.
Check out Augustine's Farm on Facebook.