Camila Jablonski and her mom Pilar have been stopping traffic in Bryam. All they have to do is go for a walk with their pet, "Daisy."
To see Camila walking down the sidewalk with her pet on a leash is nothing out of the ordinary, yet folks do a double-take. Maybe that's because Daisy is a pig.
"One woman stopped her car in the middle of the road and jumped out with her camera," Pilar recalled of a recent incident.
The family's pet pig may be unique in Greenwich, but her presence is perfectly legal. "We called Greenwich Animal Control to check," Pilar said. "As long as she resides in the house, she's a pet and it's okay."
"It's not like having a dog that comes and jumps in your lap," Pilar warned, adding that Daisy's life span is anticipated to be 15-20 years.
Other fun facts about pet pigs. "She's fat, but can she move," said Pilar's husband Rich. "When she hears someone open the peanut butter jar, or crinkle a bag of cranberries she comes running."
"She doesn't like to be picked up or she'll squeal," Pilar continued, adding that, especially when she first arrived, Daisy would slip and slide around the hardwood floors.
"She doesn't ever come upstairs – probably because they're too slippery," Rich said. "It's a good thing because I'm not sure she could get down."
Daisy has a harness and leash for walks, but for potty, she uses a litter box in the house.
Getting Daisy in the car is also a challenge. "We'll have to build a ramp," Rich said.
On Friday, Daisy was ready for a weekend. Scoping out the refrigerator with her snout pointed toward a package of butter, the polka-dotted pig hinted there is always room for another snack.
"She eats like a pig," Camila joked, before pouring Daisy a cup of fruit juice and setting it down on the living room floor. After much slurping, not a drop remained in the bowl.
"And she knows the sound of Rich's truck as it comes up the road," Pilar said. "She runs to the door and starts to roll around. The two of them have a little routine. He feeds her peanuts and cashews when he comes home from work."
Why a pet pig? Why not a dog? These are the most frequently asked questions.
Camila, 12, who attends Stanwich School, and her older brother Connor Langan, a senior at Greenwich High School where he is the football team quarterback, always wanted a dog. It was not to be. Pilar said she'd been bitten by a German Shephard when she was younger and never got over her fear of dogs.
"We did our homework," she said. "Anyone thinking of a pet pig should educate themselves first."
Pilar and Rich said they'd found a reputable breeder in Cape Cod and brought Daisy home when she was about two months old. "She doesn't shed much and she is hypoallergenic," Pilar said.
There are different types of pig, and Daisy, who will be fully grown at about 4 years, is expected to weigh about 45 lbs. Rich Jablonski, who we first met a year ago when his 1,000 lb pumpkins were causing a stir in Byram, said he likes his pumpkins giant, but not the family pig. "Some people wind up with the wrong kind of pig, and it gets enormous," he cautioned, adding that the breeder in Cap Cod also had mini goats, horses and pigs.
"We saw about a dozen little pigs, but rich fell in love with Daisy," Pilar said, adding that they had Daisy neutered because they were advised that would preclude her becoming aggressive.
"We couldn't be happier with Daisy," Pilar said, as she and Rich looked on approvingly at their pet pig and daughter enjoying some quality time inside a pop-up play circus tent tent in the living room. Along with a soft blanket, Daisy enjoyed her own little pigs – pink stuffed toy pigs, that is.
---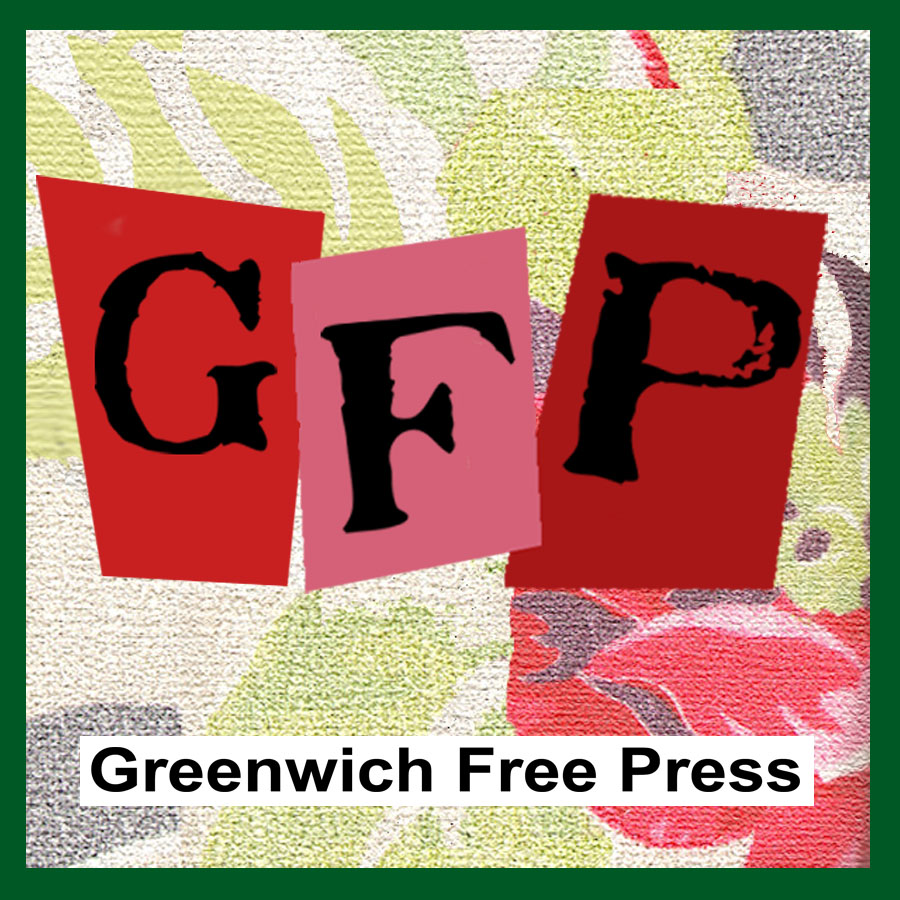 Email news tips to Greenwich Free Press editor [email protected]
Like us on Facebook
Subscribe to the daily Greenwich Free Press newsletter.