On Saturday night at the Greenwich Water Club, the Greenwich High School Sports Hall of Fame honored its 2016 inductees: Chantal Rawn Morrison, Betsy Hagman O'Donnell, Dwight Fenton, the 1974 GHS undefeated Football Team,  the 1983 Undefeated Girls Field Hockey Team, Charlie Weiss, George Chelwick, Tom Deneen, Bea Walko and Taylor Baldwin.

Pat Mediate, chairman of the GHS Sports Hall of Fame acknowledged committee members who were present: Terry Lowe, Garland Allen, Chris Winters and Gus Lindine. Following remarks by Mike Bocchino and Fred Camillo, the first inductee was introduced.
Mike Mora introduced Coach Tom Deneen, who was the head baseball coach at GHS from 1972 to 1992. Deneen won five FCIAC championships in 20 years, and runner up status six times in the FCIAC, and in the 1991 State Baseball LL playoff.
Tom was responsible for 32 all FCIC players and 17 All State players. His #1 jersey replica remains proudly displayed at the GHS baseball outfield fence.
"I met coach Deneen at baseball camp at Brunswick when I was eight years old," Mora said. "Back then it was an all-day camp, six hours a day, six weeks in the summer and we played baseball all day." Mora said he had Coach Deneen as a middle school science teacher. Later, in high school, Deneen was his varsity baseball coach. "It has been a pleasure to know you and to see you tonight," he said to his former coach.
Mora described Coach Deneen as a true gentleman. He said when he became a coach, umpires would always ask him how Coach Deneen was doing. "He was a class act. When officials in the league asked about your coach, that says a lot," he said. "He had intensity, but never to degrade officials. All the umpires knew that."
"He handled everything on the field with grace and class. Look at Coach Deneen's model: Show up, play hard, respect the game. And then, win or lose, shake hands and walk off the field afterwards," Mora said.
Deneen, who was overcome briefly with emotion, described himself as incredibly fortunate to have the players he had in Greenwich.
"We always had exceptional pitchers, and that's the only way you're going to win the FCIACs," he said. "It was such a wonderful experience to be here for 25 years. I loved all my ball players. They were so good. And I saw so many of them tonight," he said. Deneen also coached girls basketball at Central Middle School for 15 years. "We were so good. We had the best players in town. We won the banner for 12 years out of the 15," he recalled.
Hall of Fame coach Bea Walko was introduced by Maria Sheridan Dutmer of the '83 field hockey team. Sheridan Dutmer said Walko was was a PE teacher, a department administrator and GHS field hockey coach from 1973 to 1989. She amassed record of 152 wins, 41 losses and 20 ties. Her teams were state champs in 1980, 1982, and 1986, and FCIAC champions in '77, '83, '85 and '88. She was a 1982 field hockey association coach of the year an CIAC coach of the year.
"To play for her was a true honor," Sheridan Dutmer said. "You got a coach who inspired individual excellence, but only in the context of team. A coach who taught you to show up fully and win with humility, and lose gracefully. A coach with priorities set clear. Being on her team meant that field hockey came after family and academics. And a coach who allowed space for fun. And she did all this so quietly and with such humility, more tuned into our needs on and off the field than we realized at the time."
Walko recalled the years when Title 9 was new.
"Thankfully some men in the athletic dept embraced the chances and made the necessary adjustments to fully support thee women," she said. "It was not uncommon to have the football coaches to bring their team to cheer for our teams if it was a game day." She credited administrators including Superintendent Ernest Fleishman and GHS Headmaster Quattrone for their support as well.
Pat Mediate joked that half the people at the induction ceremony had come to see Charlie Weiss, who was named GHS  Athlete of the Year. Weiss played basketball, baseball, and football and graduated in GHS in 1965.
Weiss said he was thrilled to be honored, especially with so many of his family and friends in attendance, and joked about the two minute limit for remarks.
"Two minutes – think about it related to sports," Weiss said. "Two minutes in football, they could score three or four touchdowns. Basketball, they could score 20 points. Baseball, on the other hand, pitchers take two minutes to release the ball," he joked.
As for the undefeated GHS football team of 1974, Weiss said, "I saw them in the bar. I swear if they put on uniforms they could play today. They're all tough guys."
Weiss said he regretted George Chelnick wasn't yet filming football when he played, and that synthetic turf hadn't existed. He also joked that he had to wait to be inducted until after Steve Young, Sue Merz and Zeke Bella. "Well, here I am, and thank you very much," he said.
Coach Bill Mongovan introduced GHS Sports Hall of Fame inductee Betsy Hagman O'Donnell.
"I am absolutely amazed, but I should not be. Many of you know about her exploits in field hockey and lacrosse. I was fortunate to have Betsy and her classmates in my track program," he recalled.
Coach Mongovan said that back in 1993, the team had not been invited to New England's since 1966.
"They had kept Connecticut from competing. But suddenly we attracted women who were trained enough to excel," he recalled.
"These girls suddenly were good, not only at the local level, but at the state level and then at the New England level," he said. "Betsy moved on to Yale, excelled there, playing both field hockey and lacrosse, and made All American."
Coach Mongovan said there was nothing at which Betsy did not excel. "Today she is a medical doctor at Mass General, where she is involved cancer research," he boasted.
Hagman O'Donnell said she still plays sports, and most recently took up bicycle racing, which was how she met her husband. She said today she does cancer research for Multiple Myeloma, and, at an exercise clinic she does a half day a week, she helps enable cancer patients get back to living well through athletics.
"It's through Greenwich High School that I got this," she said, going on to quote former coach Carolyn Pignano: "Show up up on time, work hard and don't complain – I learned that here," she said.
Terry Lowe introduced Chantal Rawn Morrison, who traveled from California for the event.
"As a coach my admiration for Chantal could not be greater. In her senior year, during Christmas break and other breaks, she came out to practice with our boys swim team," Lowe said, adding that he didn't think the boys liked the challenge she provided. "It's no wonder she became the great star that she did."
"Chantal Rawn was not only one of the greatest swimmers to ever swim at GHS," Lowe said, adding that she was a great team leader as a two-year captain at GHS.
Rawn went on to swim at Stanford University. Lowe described her as the perfect model student-athlete. She was salutatorian of her class, member of the NCAA student-athlete honor roll and valedictorian at her medical school.
While at GHS she set state records for the back stroke and 200 individual medley, and was the free style anchor leg on Greenwich's 200 and 400 freestyle relays. Her 1994 record for the individual medley still stands at GHS.
Terry Lowe said that in both his junior an senior years, Fenton was named CT swimmer of the year and a three event All American. As a senior, Dwight turned in one of the most remarkable performances in the history of GHS and Connecticut swimming with unprecedented times, which were virtually unthinkable in 1989.
His 100 freestyle clocking 45.57 made him number 9 in that year's high school America rankings. His 50 time of 20.54 was number two in the nation.
"Dwight swam an eye-popping 20.07 as the anchor leg of our 1989 record setting medley relay. His state record for the 50 stood for over a decade. His Big Red record time for the 100 stood for over 25 years. And his 50 time was finally broken in 2015," Lowe said.
At Dartmouth, Fenton set more records and became the school's lone qualifier for the NCAA swimming championships.
Fenton's remarks were brief. He said he wished he could chisel the crystal award in half and give part of it to coach Terry Lowe.
George Chelwick's son Jeff introduced his father, who filmed GHS football games for 40 years, and told a story of his father's good citizenship.
"In 1970 my dad and his friend had just started filming. Games were played at Havemeyer field. They had to climb out through he library window to the roof.  When they got there, the roof was full of litter. Trash was everywhere. Even though they just volunteering, they decided to go back to the roof and clean it up after the game. My dad lifted up some newspapers and underneath he found a $20 bill. He picked it up and showed his friend Chuck, and said, 'See it pays to be a good citizen.'"
Mr. Chelwick filmed a total of about 500 games from Boston to Florida over 40 years. "Sleet, snow, rain, you know it," Jeff said. "That's a level of dedication that's very rare. But that's my dad. He's had a life of dedication  to his family, his wife, the town of Greenwich and to GHS football."
Jeff said he asked his dad why he was compelled to film all those games. "He said he thought it was important for the kids. And also that that he loved it," Jeff said, adding, "He is a World War II veteran, from the greatest generation, and the greatest man I know, George Chelwick."
Former field hockey coach Bea Walko said her 1983 team was special and their story even made it to the New York Daily News. She said the team members traveled to Greenwich on Saturday from as far away as Oregon, California, Colorado, Pennsylvania, Massachusetts and Rhode Island.
In fact, 11 of the team of 16 made it to the induction on Saturday, including two who live in Greenwich.
"This is a team whose statistics were unbelievable," Walko said.  The team's regular season was 14 wins, no ties, and one loss. They scored 67 goals, which was a school record, and allowed only 8 goals against them.
Walko read aloud a letter she wrote to her team back in 1983:
As the '83 season slowly becomes a memory, I want to share with you a few thoughts. Each of you is very special with many outstanding beautiful qualities, and together you make a very, very special team. As a team, you exemplify not only excellence, but love and caring. You shared your joy and enthusiasm with all those around you. You are special because of the genuine support you generated for each other. You are special because you made hard work fun in your desire to be the best. You are special because each of you were willing to sacrifice self for the good of the team. And as a result both the team and you prospered. You have high ideals and values, which you refuse to compromise. You are special because you won with humility and lost with dignity. My wish for you is that each of you continues to reach highs. Never settle for mediocrity, never lose your desire to be the best at whatever you do, and then do it with dignity, style and class. I am thankful and proud to have been a small part of our life. I love you all.
Lou Orlando, who was captain of the 11-0 undefeated FCIAC champion GHS football team of 1974.
Orlando said that earlier in the day the 1974 team visited the locker GHS room to meet the current team.
"We were a team in the true sense of the word," he said, recalling their coach Mike Ornato arrived in 1972.  "We were his first three-year class and every year we improved."
Orlando recalled the 1974 game against Brien McMahon. "The signature of our team was the toughness of our defense. We scored 340 points that year, but we gave up 76 points and pitched three shut-outs. A good defense wins championships."
"The signature game, as everybody knows, was against Brien McMahon. Both teams were 9-0 and the winner would win the FCIAC west and go on to play the championship against the winner of the FCIAC east, which was Staples."
"It was a hard fought game," Orlando recalled."We were leading 7-6 in the 4th quarter. With less than a minute to play Brien McMahon scored a touchdown pass for them to go ahead 12 to 7. A lot of people would have given up. …With six seconds left in the game, Matt Morano went back to pass and hit Brian Moylan for the touchdown," he recalled to a huge round of applause. "The lesson that we learned is that you never give up."
Longtime coach and former Athletic Director at GHS, Garland Allen said it was hard to believe it had been almost 40 years since he met  Taylor Baldwin, who he described as a tall, skinny kid he first noticed shooting baskets behind Havemeyer.
"I was a track coach back then and I kind of befriended him. I could tell he was in elementary school and I gave him a few pointers on his shot," Allen recalled, adding that a couple years later Taylor appeared at his office at the high school and said he was a freshman at Brunswick planning to transfer to GHS.
"He played basketball with us in that summer," Allen recalled. "What came through was he loved basketball and his desire to play big time college basketball. Three years later, as a senior, he was ranked one of the top three centers in the nation. He was the all time leading scorer," Garland recalled. "I received over 300 letters from colleges and universities in the country, many offering him scholarships sight unseen."
Allen said sadly, 20 years after signing a letter of intent to play at Univ Maryland, Taylor passed away after his second bout of cancer. "It's so sad to attend the funeral of a former player," he said. "He was more than a basketball player who set school records. He was a good person, and a friend."
Greenwich High School Sports Hall of Fame Events Planned for Homecoming Saturday
---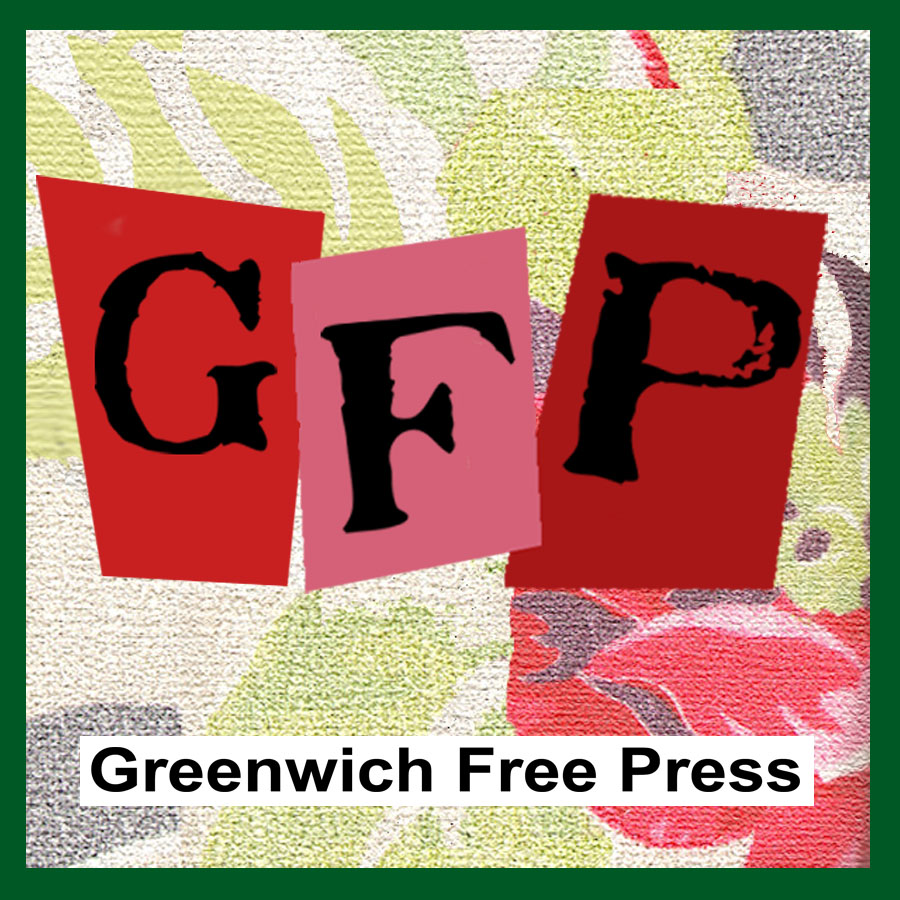 Email news tips to Greenwich Free Press editor [email protected]
Like us on Facebook
Subscribe to the daily Greenwich Free Press newsletter.