The final day of football camp at Brunswick School was a sea of smiles. Inside the football stadium on King Street, the sun was shining and the heat wave was but a memory as 100 boys completed their session at the first-ever Brunswick-GHS football camp for Greenwich Youth Football League (GYFL) players.
"The organic field stays cool and we had great weather all week," Coach Marinelli said as the boys finished their last set of drills on Friday.
The camp, which ran Aug 17-19, sprung from a collaboration among GHS football coach Marinelli, Brunswick coach Jarrett Shine and leaders of the GYFL.
And despite a condensed timeline – the planning came together as late as June – the camp's heavily discounted price of just $100 was appealing, and the camp's ranks quickly swelled.
While other sport camps in Greenwich can cost five times the fee of the football camp, the deep discount was made possible through donations to GYFL, which also made possible scholarships for those in need.
"I'm really big on making memories, and this was all about making memories," said Katerina, whose son John, 9, completed the camp. "He was in the quarterback section," she said of John, a rising 5th grader at Parkway School, adding that the campers were broken into three groups specific to the position they play. "They had other groups for quarterbacks, offensive and defensive," she continued.  "I hope that next year it's even larger."
"The coaches were wonderful. It was well organized. The children are all learning great skills, but most of all, my son woke up every day excited to attend," Katerina said. "It's been about bonding and showing them life skills including how to be part of a team – it's not just self-focused."
"Before this, you had to go away for football camp," said Sarah Morris, whose son Nolan attends GCDS. "It was great because it brought all the kids together from public and private schools."
"It's a valuable camp. They get to know all the kids they'll be playing with later. We never had this when we were younger," said Andrew Hollander a rising junior at GHS, who helped coach the football camp. "These kids will all be playing together later at GHS or Brunswick."
Hollander was one of a large group of GHS football players who worked at the camp, including Zhaire House, Tyler Farris, Michael Ceci, Matt Morganti, Anthony Ferraro, Charlie Ducret, Nick Veronis, Lance Large, Garrett Murphy, Gavin Muir, Hunter Cusimano, Larry Deluca, Tysen Comizio, Jacob Belmont, Sam Jenkins, Henry Saleeby, Matthew Circle, Paul Williams, Ben Kraninger, Jeremiah Harris, Bailey Ballone, James Day, Antonio DiLorenzo, Daniel Ezquivel, Henry Foster, Blake Guerrieri, Cole Hartley, John Hartwell, Kevin Jordan, Peyton Larkin and Peter Ryan.
On Friday, before the boys headed off the field to awaiting parents, they gathered with their coaches for final remarks from Coach Shine and Coach Marinelli.
"It doesn't matter where you come from. This week you're all on the same team," Coach Marinelli told the boys. "Eventually when you graduate 8th grade, you're going to go to Brunswick or Greenwich High School, the goal doesn't change. We want to represent this town and this great community together."
"We're going to try to build on this, and do this camp every year," promised coach Shine. With that, the boys gathered for group photos – one serious, one silly – before fanning out to their awaiting families.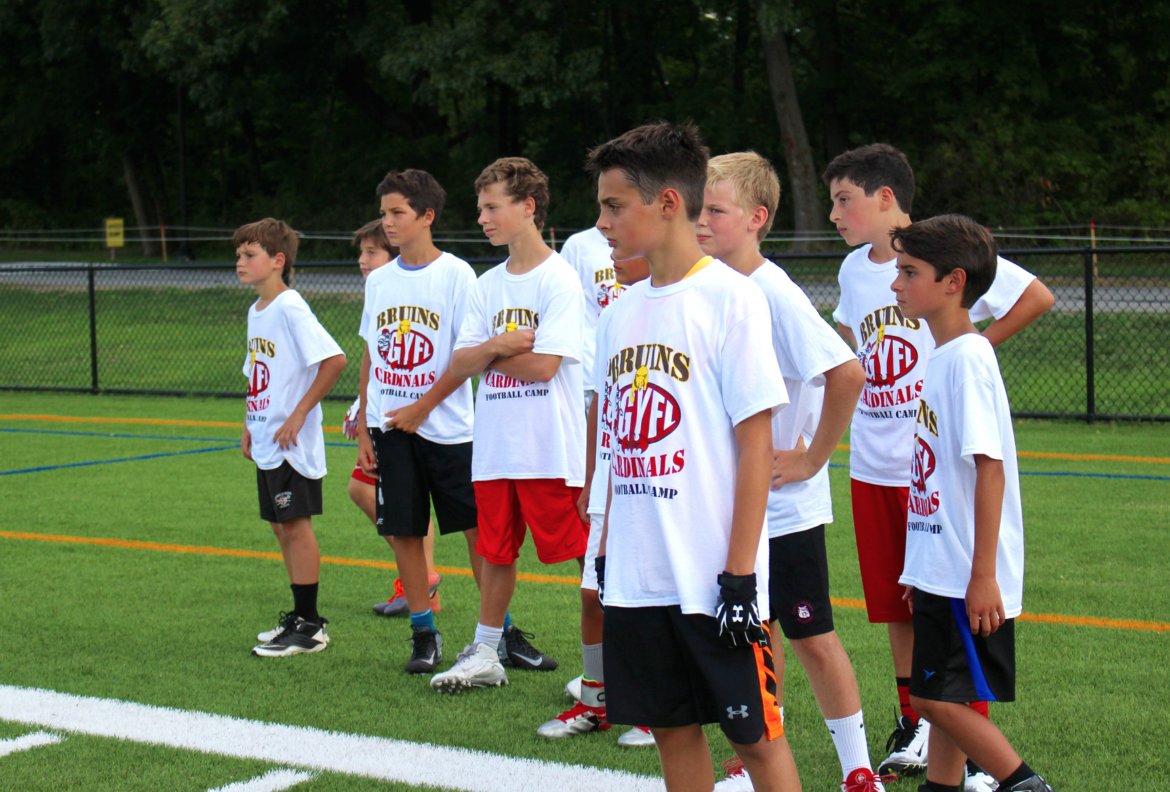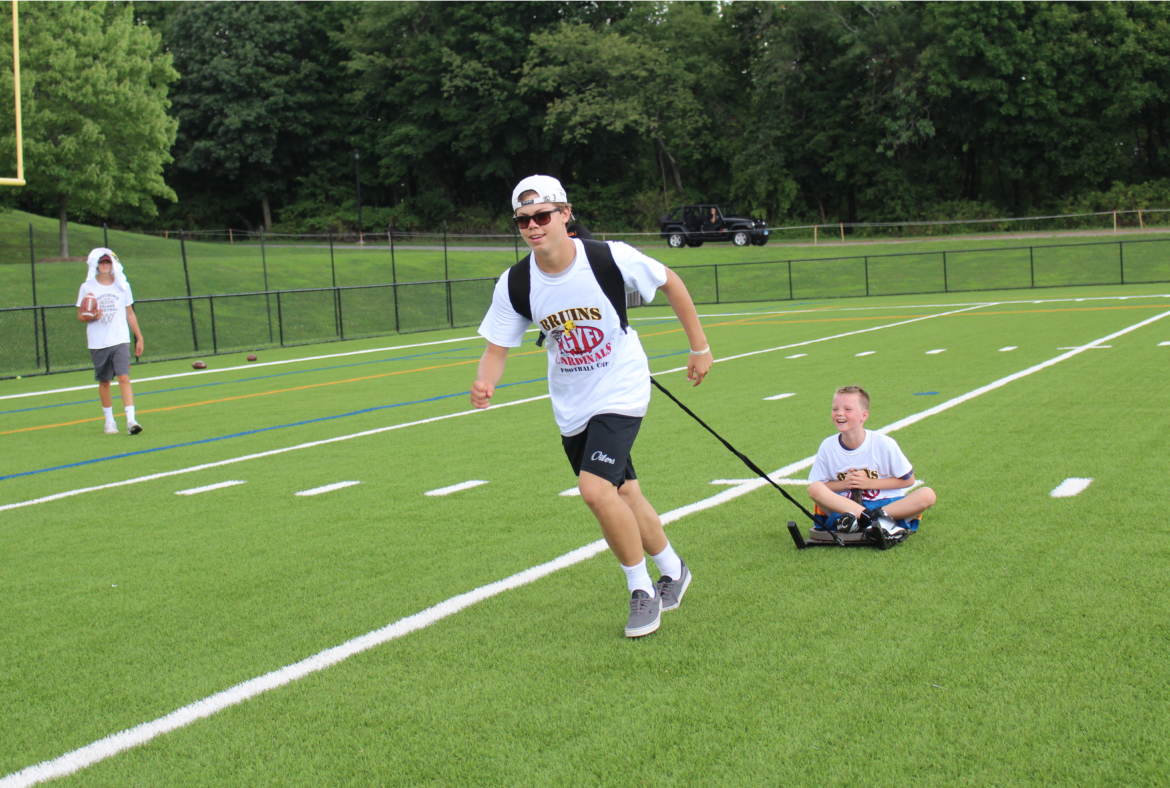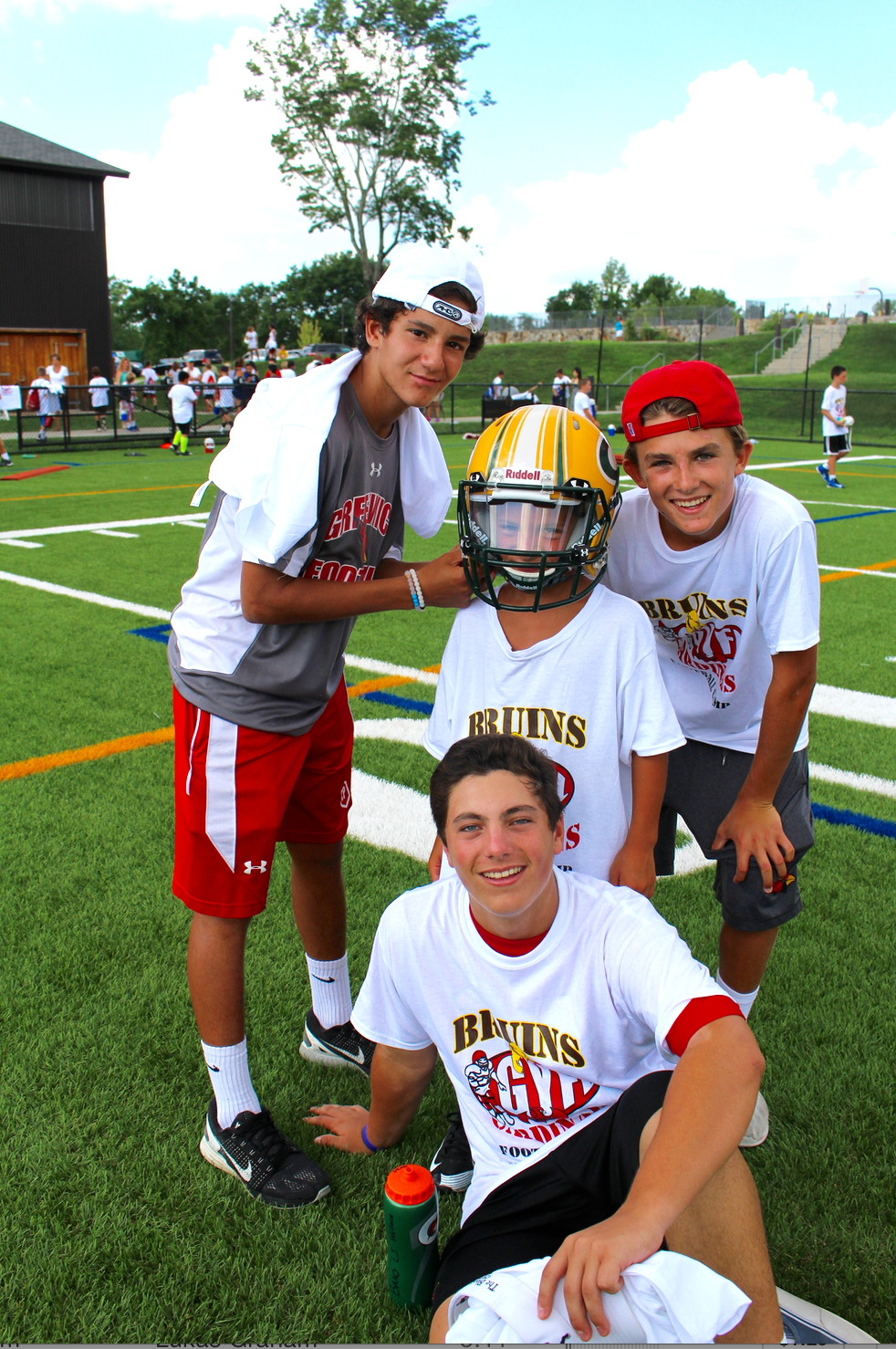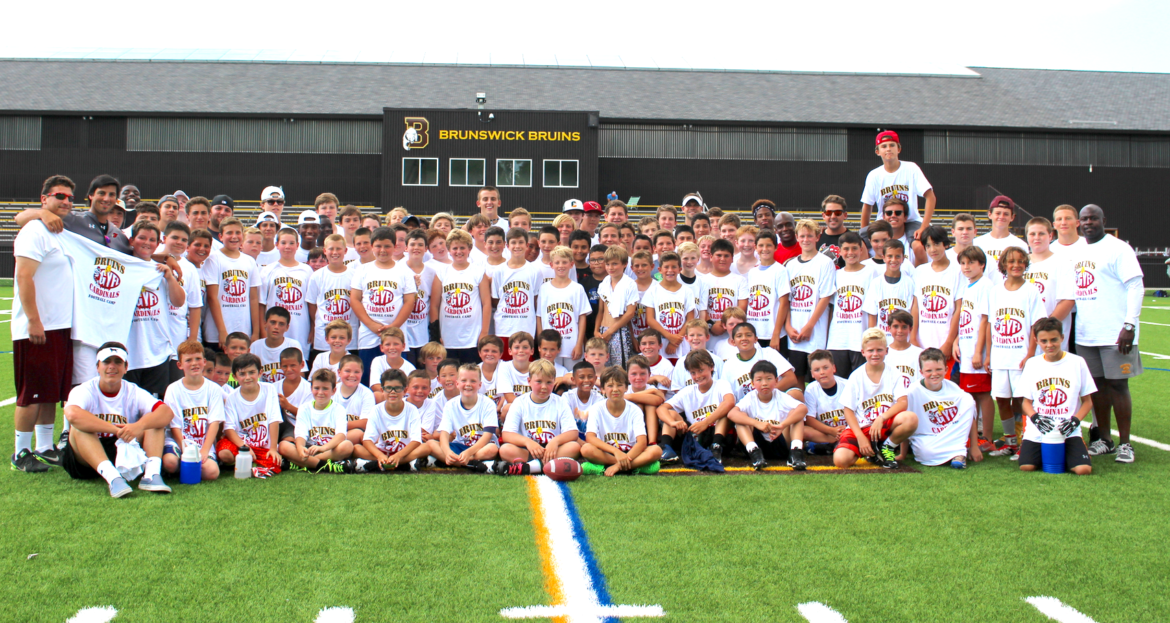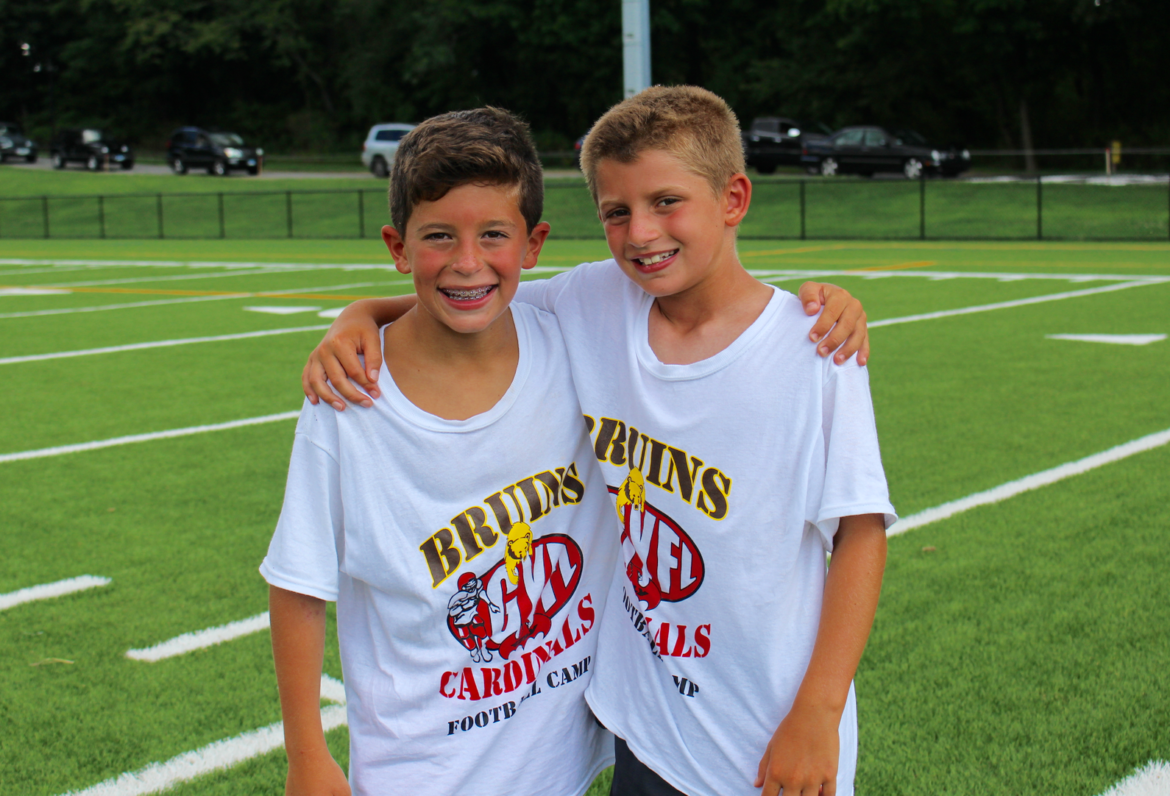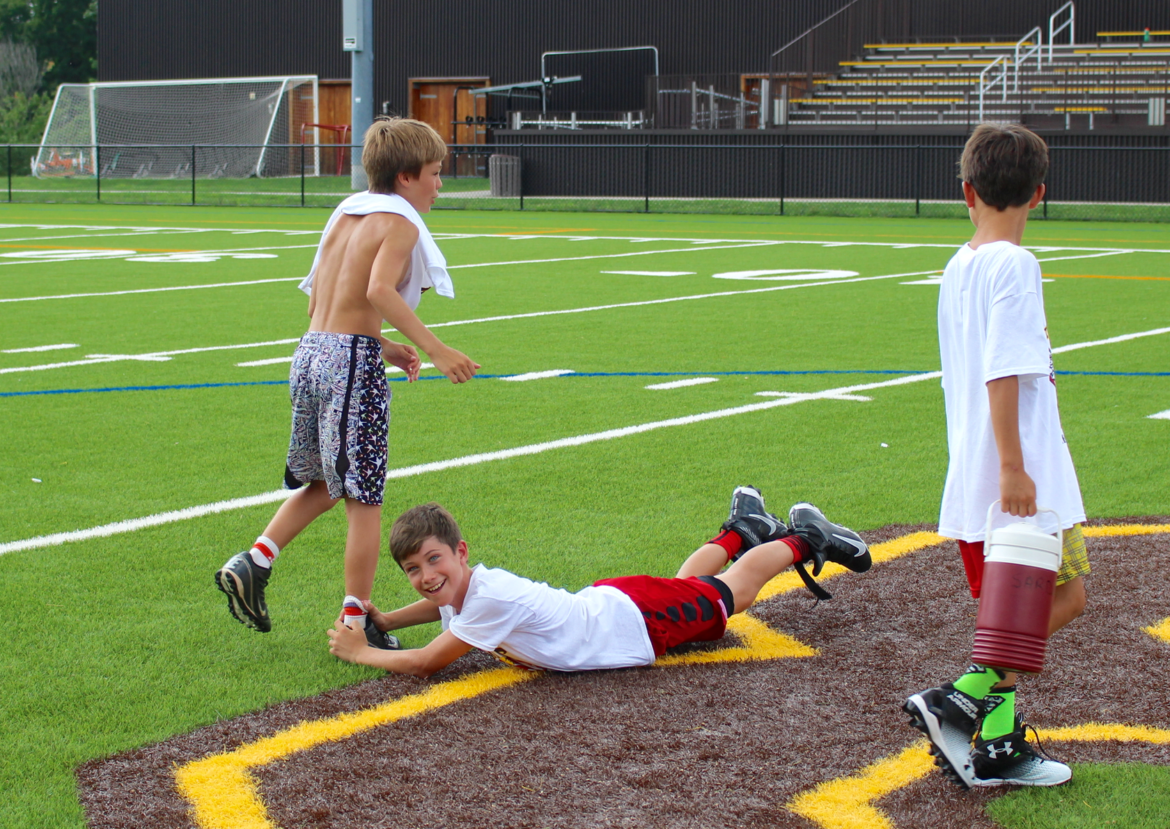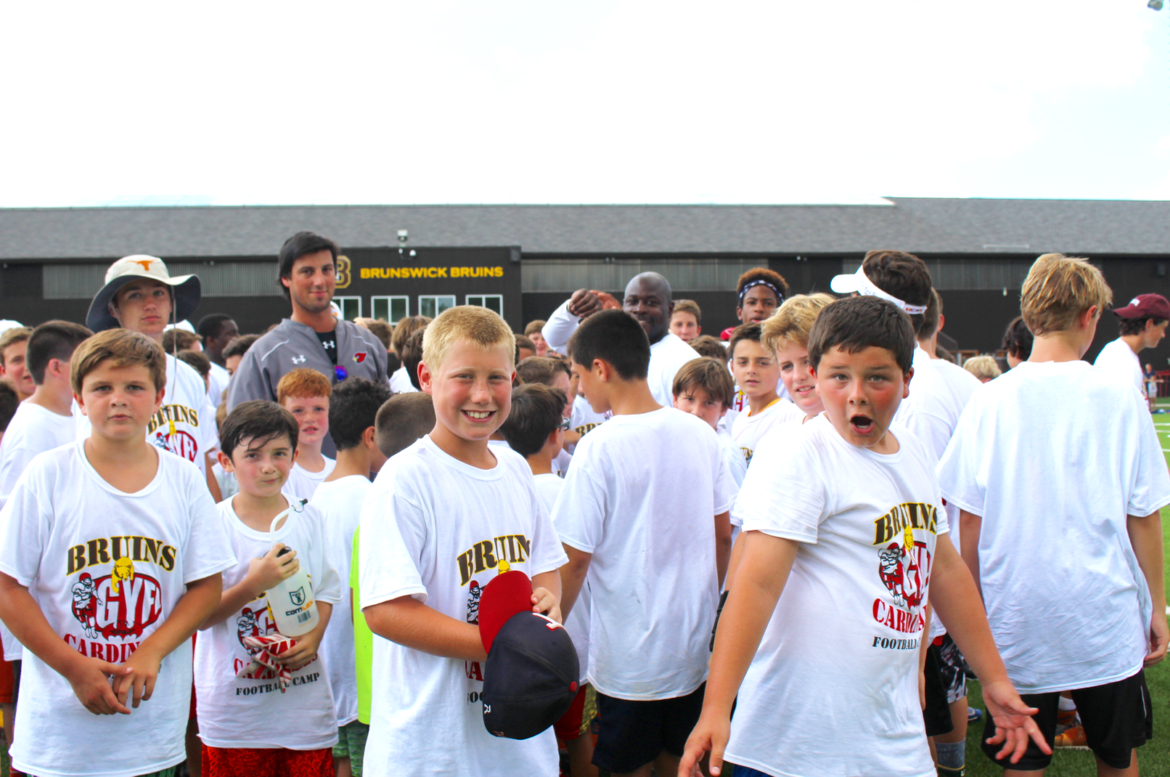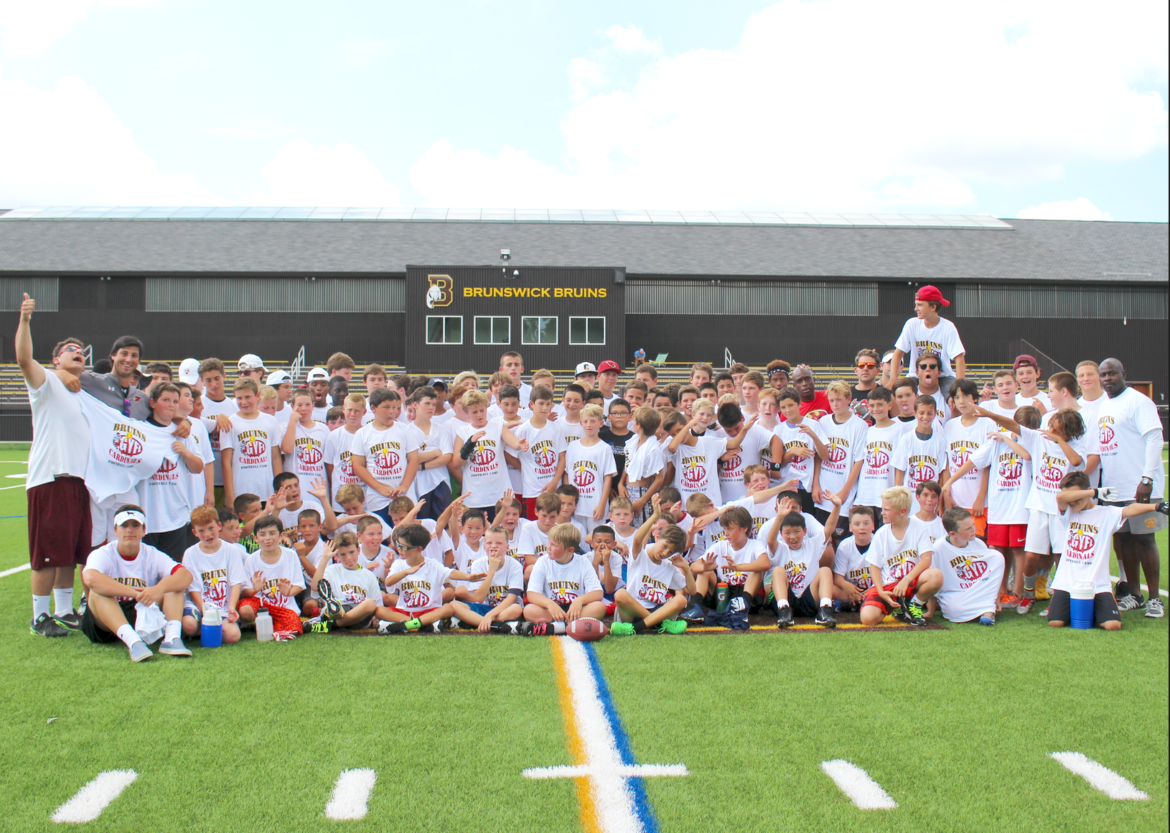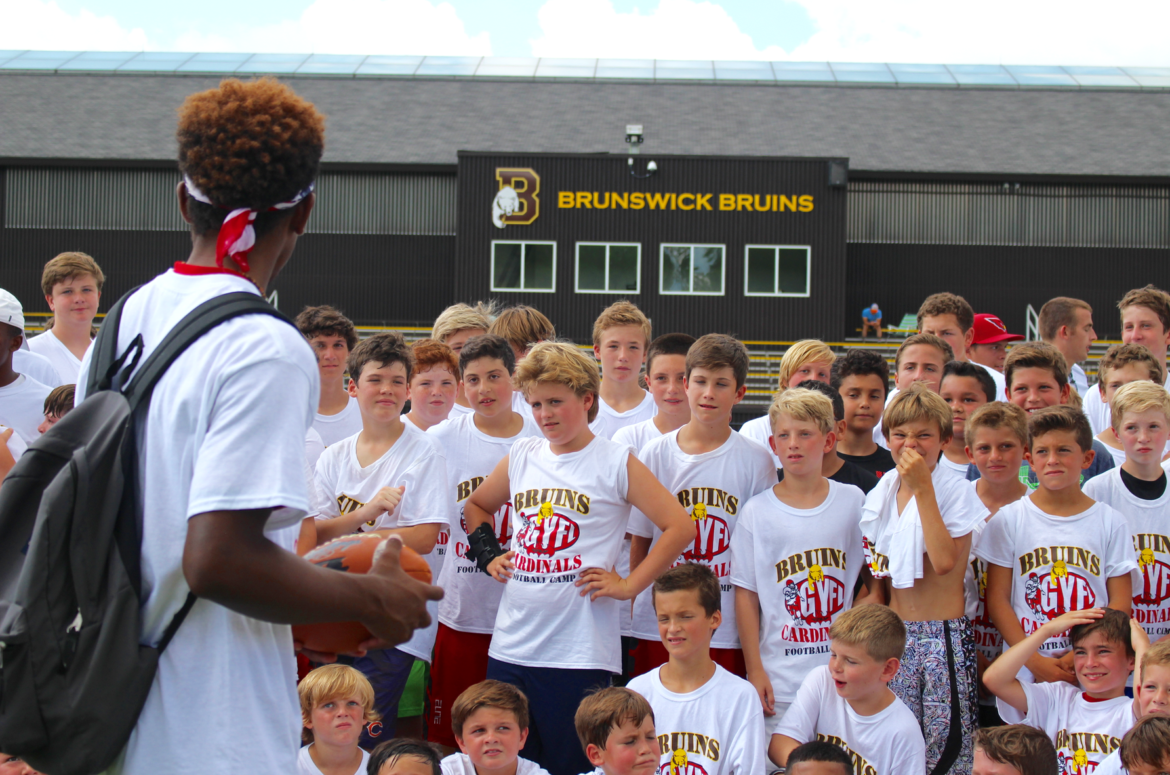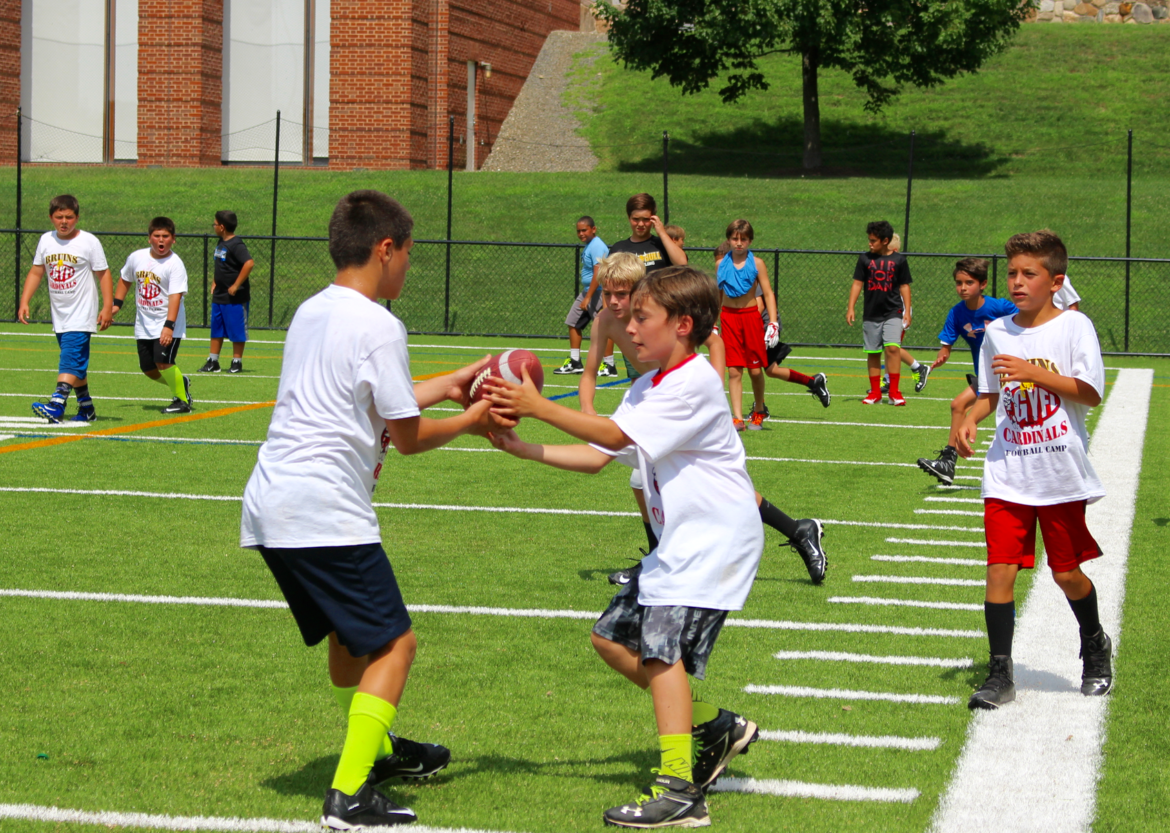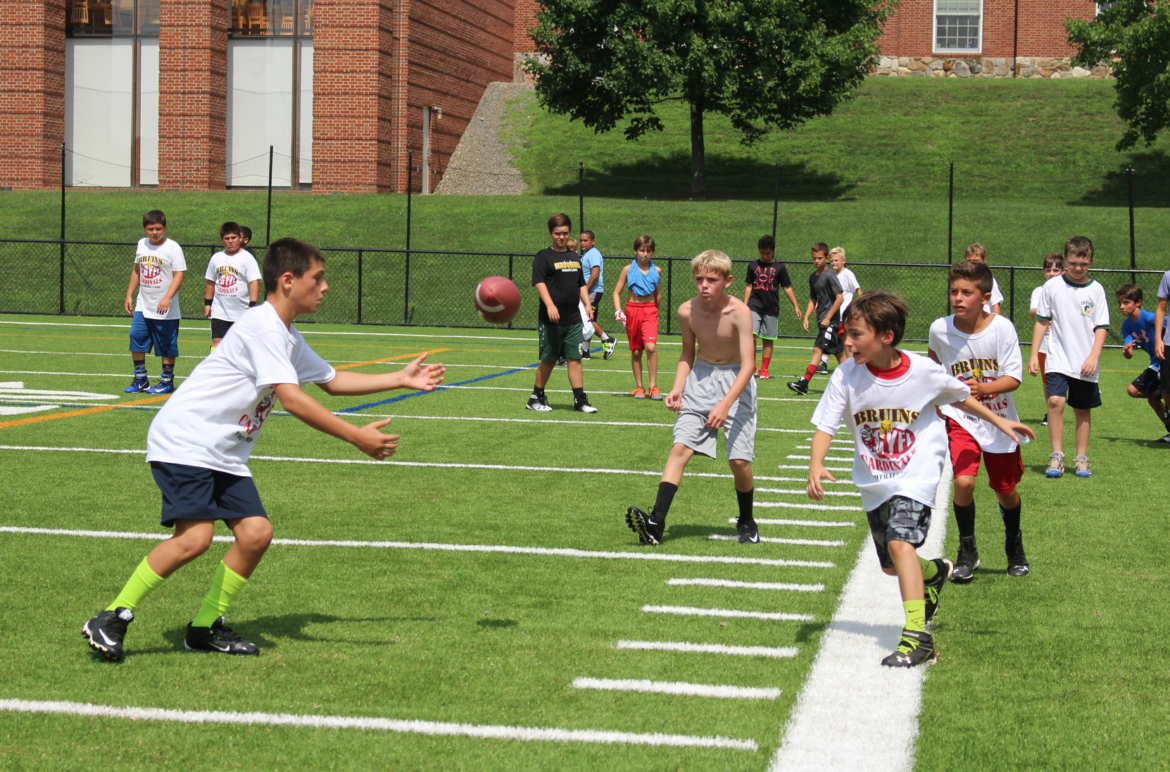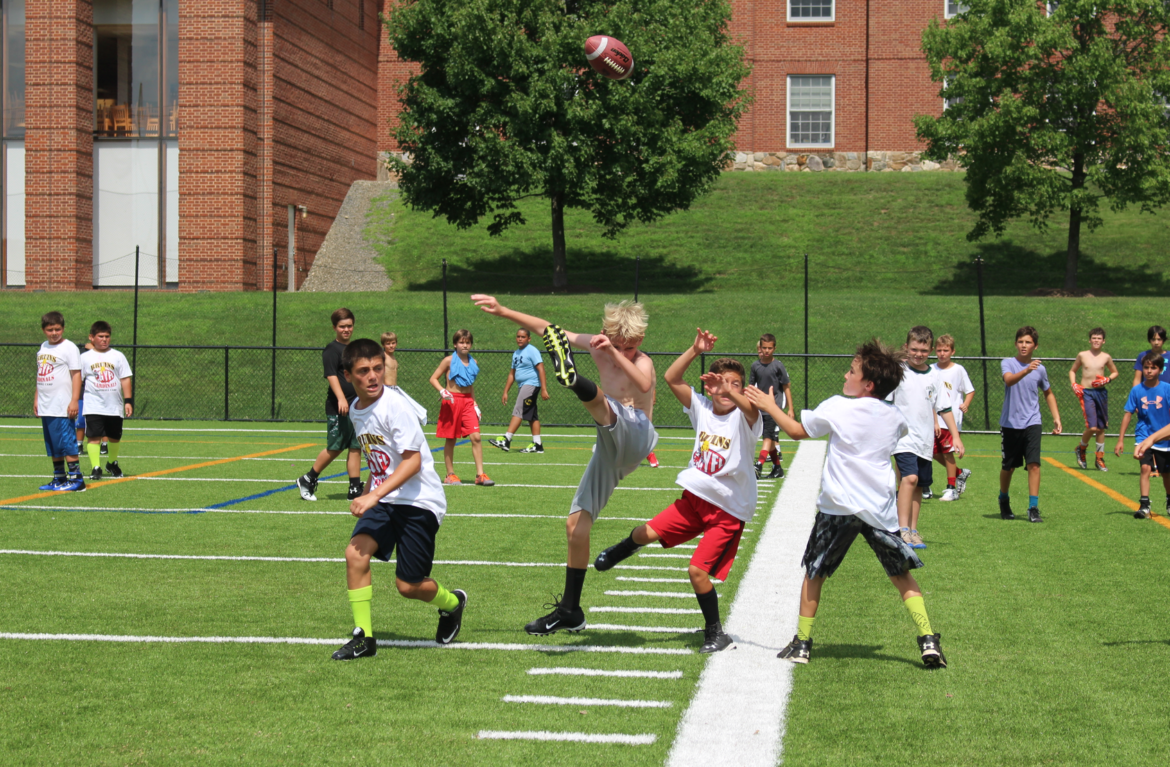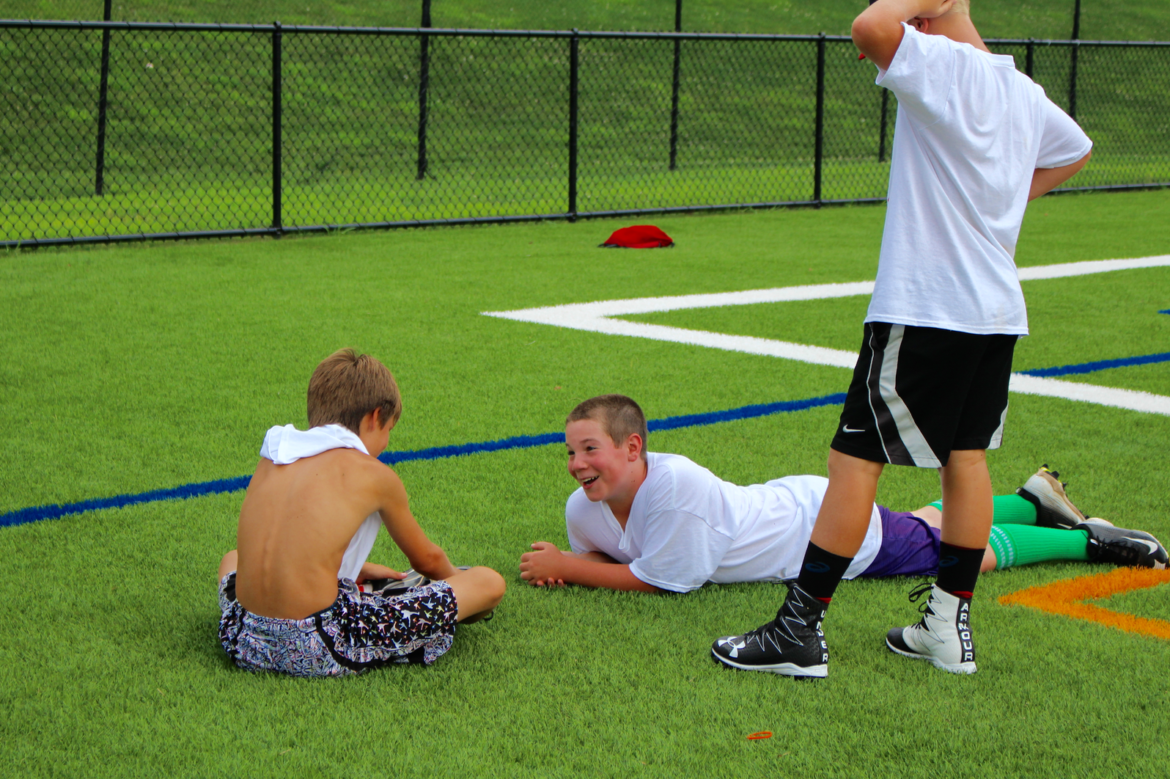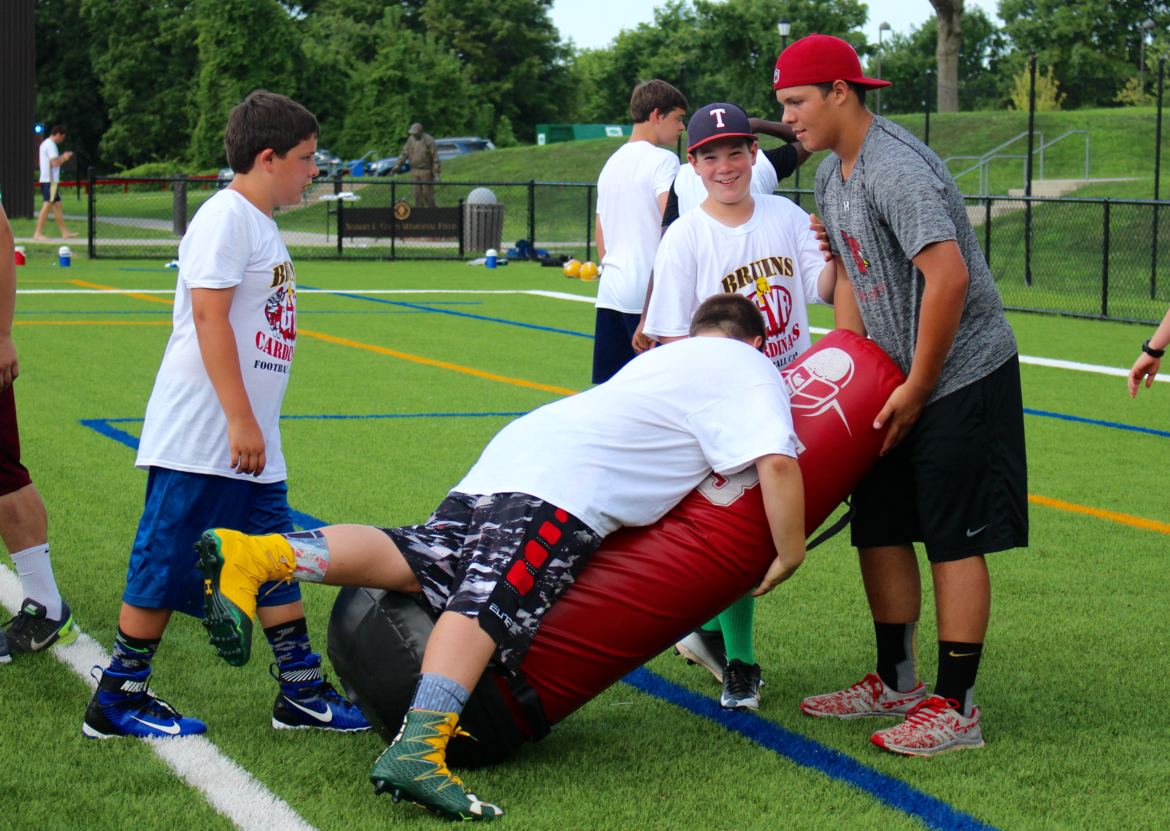 See also:
GYFL: A Storied Institution Adapts to Changing Times
Brunswick, Greenwich High School Coaches Collaborate for the Love of Football
---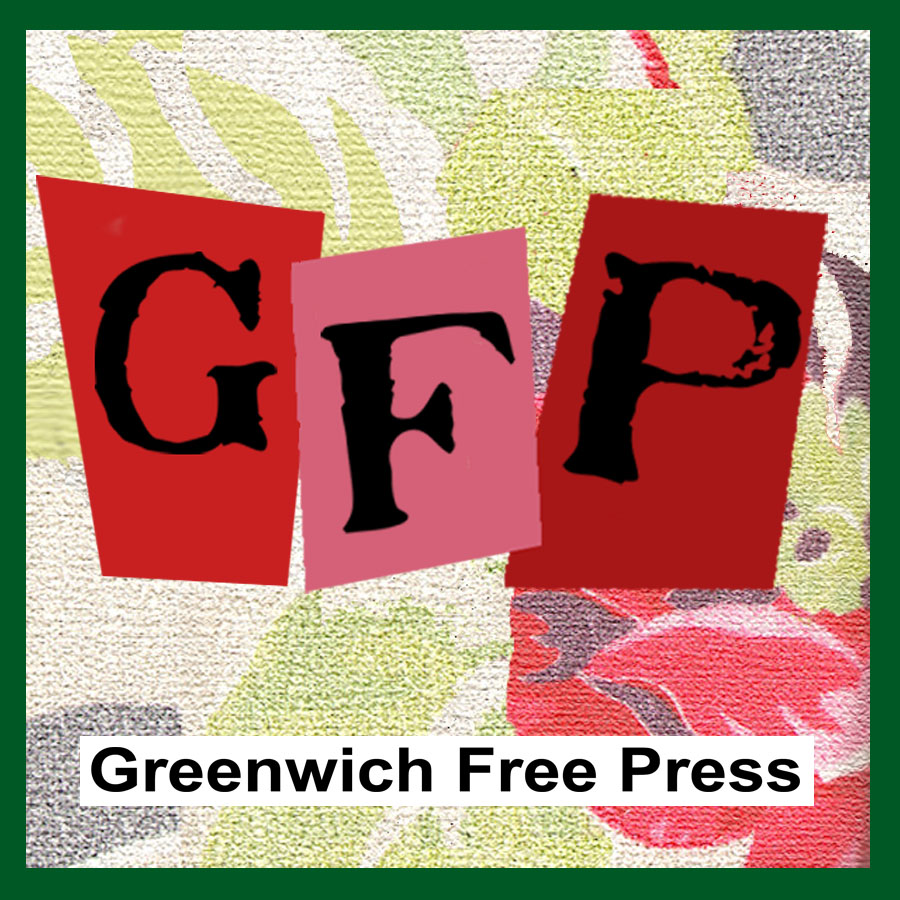 Email news tips to Greenwich Free Press editor [email protected]
Like us on Facebook
Twitter @GWCHFreePress