A walking tour of the ravine behind New Lebanon School was led by Greenwich Tree Warden Bruce Spaman on Wednesday, an hour before a public hearing about the removal of about 200 trees trees from the property.
The new New Lebanon School is to be constructed in the ravine between the existing school and I95.
During the walking tour, Mr. Spaman pointed out a series of trees marked with pink ribbons, indicating the perimeter of the area to be cleared of trees.
Trees were also marked with large red dots, which Spaman said was for the purpose of taking their count.
In fact, counting the trees was a contentious point during the hearing because there were three different tallies of trees.
Landscape architect Tom Sheil, of Milone & MacBroom, Inc, said his company's tally was 186 trees. Building committee member Claire Kilgallen said the number was 165. Mr. Spaman said his count was 206 trees.
Mr. Sheil, whose firm is working with architects Tai Soo Kim on the school project, said that of the 186 in his tally, 145 would be replaced at the New Lebanon property and the balance could be planted elsewhere in town. He said planting more than 145 "isn't necessarily ecologically necessary."
During the hearing, Matt Popp, a longtime Byram resident whose children attended New Lebanon and who is a landscape architect himself, suggested some of the balance of trees be planted in municipal parking lots in Byram where trees have died.
In addition to the discrepancies in the tally of trees to be cut, Mr. Popp pointed out that Mr. Sheil's diagram of doomed trees included two large Hickories that are not currently marked with ribbons for removal.
Popp recalled how during New Lebanon School's field day, dozens of children sat under those trees cool off in their shade.
"These are way out in left field," Popp said, adding that they do not interfere with playing baseball. "They are worth saving at all costs."
Another attendant of the hearing, who identified himself as Andrew, agreed. He shared memories of those trees and added that people had gone out of their way to spare them in the past.
During the tour of the ravine, there was some confusion about which trees would be inside the footprint of the proposed new school. Mr. Sheil acknowledged it was unfortunate that the footprint of the proposed school wasn't marked out.
Several on the tour asked why so many trees located in the buffer against I95 needed to be removed.
"That's a noise and pollution barrier," said Mary Ann Zalman, a longtime resident of Byram. "It breaks my heart to look at all these trees coming out."
"This is the last wooded area in Byram," said Suzanne Wahba during the tour. "And, I hope they don't clear cut the land and then the state money for the school doesn't come through. That would be just like what happened with the field," she continued, pointing to the muddy playing field that has been fenced off since soil tests were done over year ago when there was a possibility of building a new school there.
"That field has been rendered unusable. They ran out of money and are waiting for the state's money," Wahba said. "The town is holding its fists tight."
"And, with the field closed off, the kids run around the grass outside the library and into the street all the time," Ms. Wahba said. "It is definitely unsafe." In addition to the safety issue, others during the tour complained that local businesses have suffered since the field became fenced off.
Wahba said she and other residents from Byram have been requesting tall sound barriers on the north side of I95 for 25 years. "They have them on the Belle Haven side, but won't install them on this side."
"You can't replace a forest. You can only replant," Wahba said, adding that she didn't understand the need to remove trees that serve as a buffer against noise and pollution from I-95. "We're concerned about the noise."
During the hearing, Ms. Wahba again voiced her concern that the trees would be removed and then the state might not reimburse the school construction.
"We made a commitment to spend about $2 million up to the point they know for certain about state funding," said BOE chair Laura Erickson. "We will not take any trees down until we know for sure that state funds are appropriated."
Chris Sawyer, a Byram resident, objected strenuously to the removal of the trees, and was especially concerned that trees might be removed before funding was secured.
He said it is possible to see the trees from the ravine all the way from Madison Liquors at North Water Street. "It's ridiculous to get rid of these specimen trees," he said. "It's terrible."
"It's easier to say I'm sorry than to ask for permission. What happens if they go ahead and remove trees?" Mr. Sawyer asked, adding that he did not trust that the trees wouldn't be cut down until all approvals and funding were in place. "We're ruining Byram. This is going to do serious damage to Byram."
Mr. Spaman agreed to make it a condition that no trees be cut until "the money's in the bank."
Mrs. Erickson, said that if all goes as hoped, the trees would not be cut until July 2017.
Mr. Spaman said he had posted the trees for removal and that a letter had been received objecting to their removal, necessitating Wednesday's public hearing.
During the hearing, Mr. Spaman explained that by law, a single objection to the tree removal triggered the hearing, which followed the walking tour. Spaman said the area where trees would be removed comprises about three acres.
Mr. Sheil confirmed that 480 trees had been surveyed and, from those, 182 trees were slated to be cut down. He said that the plan is to replace 145 of them on the New Lebanon property.
At the hearing Mr. Sheil said his company had surveyed trees 8" trees and larger, while Mr. Spaman said the requirement is to count trees 6"+.
Further, during the walking tour, Mr. Spaman said his tally was 206 trees.
The discrepancy concerned Mr. Spaman, who said he would work with Mr. Sheil's firm to figure out where the numbers diverged.
Will Schwartz, who works in the Town building department, and is also a member of the New Lebanon building committee, described the ribbons on the trees as "marks of death" not to be taken lightly.
Francie Alvarez of the Greenwich Tree Conservancy said that the state had indicated it might study a widening of I95. She said she was concerned about the impact of the lack of trees as a buffer.
Mrs. Erickson said she was aware that the state had indicated they might study widening I95 behind New Lebanon School. But, she said, architects, Tai Soo Kim, had given an assurance that there was "ample shoulder on that portion of I95, so that the amount of encroachment onto the wooded area would not be as much as you would think."
"They would only be able to widen what they own," Mr. Sheil said. "That's a mind-boggling proposition," he added, while several in attendance muttered "eminent domain."
Ms. Alvarez said so much work had gone into preserving Bruce Park, which she said is described as the "crown jewel of parks in Greenwich." She said she wondered why more consideration wasn't being given to Byram.
Mr. Sheil said there is a large beautiful Oak tree in the courtyard of the existing school that many hope to preserve.
"Right now we're saving the tree, with the construction process wrapping around it. We feel comfortable we can allay concerns about root impacts on this, and make it a feature of the project," he said of the Oak tree in the circle outside the school. "There is also another very spectacular Oak tree, we like even more, that is also scheduled to stay."
Mr. Sheil said, "There is a lot of wind-throw on site, and trees have a tendency to be thrown down because of shallow root structures on the site."
Sheil said it is customary to have a one-year guarantee on a replacement tree.
That reply raised alarm for several people at the hearing, including Mr. Shaw who laughed. "That's just great," he said.
Ms. Alvarez took issue with the one-year guarantee on a replacement tree. She said that sometimes a new tree, or a tree damaged by construction, takes four to five years to die.
Mr. Spaman reminded everyone that the Town has a policy that requires a one-for-one replacement of trees in a school building project.
He said the replanting plan included ornamental trees and native trees in front of the school, as well as fencing and screening with cedars.
"We do concentrate on the wetland system, drainage system, and water quality system….. and the education stations for the school that is being planned," he said.
"In the back of the school, near Richard Street, there was concern for what's happening here," Sheil acknowledged. "Obviously there are trees being removed but they will be replaced, and that is part of the project."
Nick Macri, a longtime Byram resident and Planning and Zoning commissioner who is also on the New Lebanon building committee, said ARC had already reviewed and approved the landscaping plan, and any changes would need to be addressed next month with the Planning and Zoning commission, who have final say.
"To me that's why the tree hearing is being held now," Mr. Spaman said. "The final decision has not been made. The MISA project – this was different. They had all their permissions and permits. They were ready to put their shovels in the ground, and all of a sudden it was, 'Hey, you have another hearing.'"
Mr. Spaman explained that he would make his decision following input from the hearing within three business days, and said he would likely consider the topic over the weekend. He said anyone wishing to give input should send him an email.
As far as the discrepancy over the tally of the number of trees to be removed, Mr. Spaman said he would work with Mr. Sheil's firm.
JoAnn Messina, director of the Greenwich Tree Conservancy, said that in the past, trees have been removed in error on both public and school lands.
Messina also said there was precedent of an agreement to a 1.5-to-1 replacement of trees established at Greenwich High School. However, she said, three years later, those trees have yet to be replaced.
"Trees are the first to come down and are often the last to be replaced…," Messina said. "When building committees run into trouble, it's like 'Oops, there's not enough money left to replace the trees.'"
"The fact that we're taking down some of the buffer to I-95 really scares me," Messina continued, adding that replacing less than one-to-one is against town policy, and replacing with ornamental trees is unacceptable.
"You can't un-chop a tree. Yet it happens all over town, all the time," Messina said. "DPW puts in sidewalks and cuts the roots of trees, and trees constantly come down. The tree warden and deputy tree warden can't be everywhere… Again, it'll be 'Oops, the tree came down. We see it all the time."
Ms. Messina said it was good that the hearing took place before the Planning and Zoning meeting, and said she was heartened that there were four members of the building committee present, with Mr. Macri also happening to sit on the P&Z commission.
Laura Erickson, who is also on the MISA building committee, said that on the south campus of Greenwich High School, about 60-75 trees have been planted out of a total of 120. She said the building committee had set aside $25,000 to work out a tree mitigation program.
Mr. Popp said that $25,000 is nowhere near enough to replace 60 trees, and that a tree costs about $500. "From the experience at GHS, I just want to make sure…" Mr. Popp said.
"This accounting issue we need to follow up on," Erickson said. "The landscaping plan got upended because we need approvals from the state."
Mr. Spaman said he wasn't intending to pick on the Board of Education, but that school projects in the past 5-6 years have resulted in removal of 500-600 trees.
"You know that's quite an expanse of urban forest we have here in Greenwich. It's also happening on the private side – unfortunately I don't have any jurisdiction over that," he added. "But there are about three acres of forest here."
"Every tree in Byram is a gift because we are on ledge. They find a way to grow, and I really wonder if you can replace the numbers necessary, and have the trees thrive," Ms. Wahba said.
Mr. Spaman agreed, adding that replacement trees are started from seed, and the existing ones growing from ledges are "tenacious."
Mr. Popp said he had been speaking at hearings and it would be ideal if others would speak up, especially to object to replacing trees with ornamentals versus specimen trees.
Mr. Spaman said, per the Tree Warden Statute, he will grand or deny the application in three days, and that it was possible to place conditions on the approval. He said anyone objecting to the decision can take their grievance to Superior Court within ten days.
---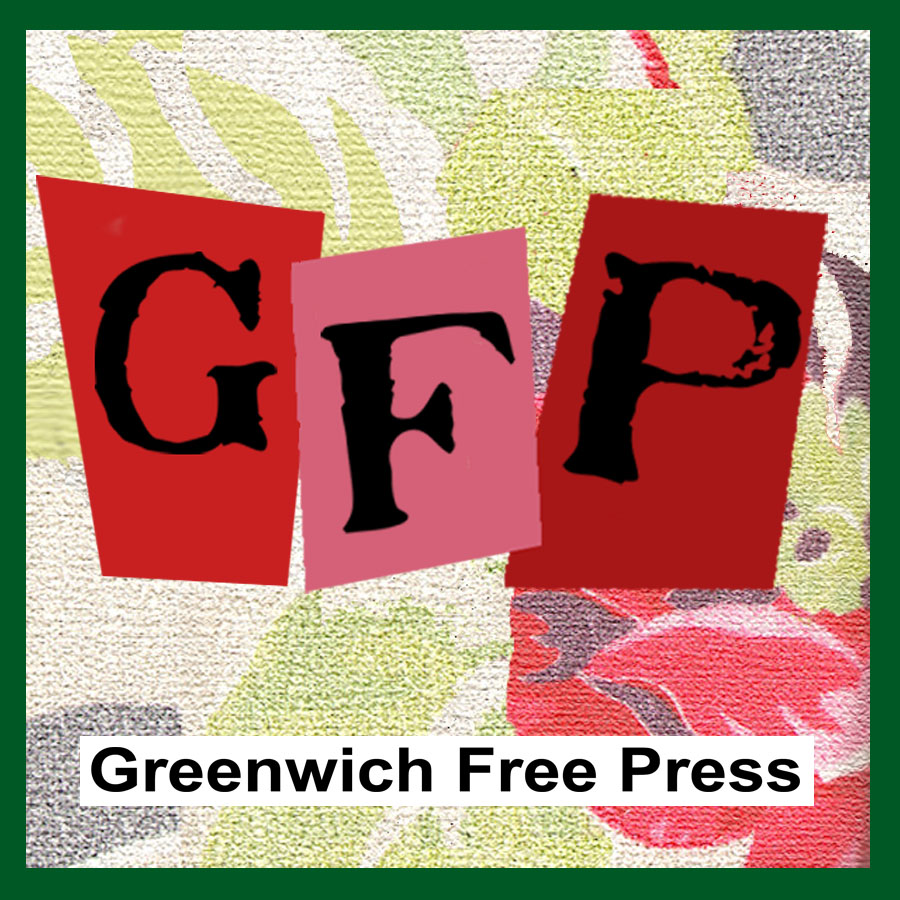 Email news tips to Greenwich Free Press editor [email protected]
Like us on Facebook
Twitter @GWCHFreePress