This year the convocation for Greenwich Public Schools was held at Greenwich High Schools new performing arts center. Carol Sutton, the head of the teacher's union pointed out that it was a first time in decades that the event benefited from fantastic acoustics.
BOE chair Laura Erickson welcomed everyone and said that outgoing superintendent McKersie had spent a great deal of time with interim superintendent Dr. Sal Corda. She said, likewise Anne Carabillo spent considerable time with outgoing deputy superintendent Ellen Flanagan.
Mrs. Erickson suggested everyone check out the Greenwich Schools new website, which she pointed out is really 16 different websites – one for very school in town. (Greenwich Public Schools Launches New Easy-to-Navigate Website!)
Angela Schmidt and Dave Walko, co-presidents of GOSA, said they're frequently asked what administrators do all summer. They compared preparing to be an Olympic athlete to the role of an administrator, noting that there are small successes and frequent failures along the path.
"Olympic athletes study with arduous hours and practice over the course of many years…There are small successes and frequent failures along the way but they pick themselves up and continue to follow the path that leads to their goals."
"We must reflect on our own practices as we experience both success and failure," Mrs. Schmidt said. "It's about personalizing learning so that every student can be an Olympic athlete going for Gold… What you may not have seen is the behind-the-scenes failures that led up to final victory."
Carol Sutton, president of the teachers union, the Greenwich Education Association, said the class of 2017 is the last class in which the majority of students were born in the 1900s. "Time really flies," she said. "Their kids will love that."
Sutton asked all the teachers to stand up if they spent time this summer working on their tans.
After the joke about having free time, she asked them to stand up if they had participated in contract negotiations, worked on the new district website, participated in a grant program, traveled in relation to work, started or prepared for a new job in the district, became a teen mentor, wrote a book or had a book published, completed a graduate school course, taught a graduate school course, attended a professional conference, caught up on professional reading, worked at Greenwich Public Schools summer school, participated in the Greenwich Schools curriculum institute, worked at a camp, learned a new app to use with their students, studied or wrote new curriculum, spent time preparing their classroom, or had "scary back to school dreams."
Sutton said many people assume teachers "goof off" over the summer, but by the end of her list, every person in the packed performing arts center was on their feet.
"Notions such as these are clearly not true," she said. "The Greenwich Public Schools are successful and enviable because of the dedication and passion that all of you bring, year round, to your professions, to your disciplines, to your schools, to the community, to your colleagues, and most importantly to your students."
Dr. Sarah Goldin picked up on the joke about tanning.
"I will reiterate, please do not tan," she said. "I am a research scientist by background. I studied genetics. I will clue you into the three commandments of Cancer Biology. Thou shall not smoke. Thou shall not tan. Thou shall not be exposed to particularized asbestos."
Dr. Goldin said she'd contemplated the emotions of the beginning of the school year and compared convocation to a mix of a zen meditation and a pre-game pep rally.
Goldin conjured up the image of a horse race.
"The moment when they shove the horses in the chute, and they're kicking their handlers, and somebody gets hurt before it even starts. And they get them in the chute and there's a moment of stillness before the gates open, and you can see the white of their eyes, and they're chomping at the bit and frothing – that's always how I feel at convocation."
Dr. Goldin recalled how at the 2015 convocation, she had been fretting about getting her classroom ready, jotting her to-do list on the back of her agenda, when she got a text message on her phone from a former AVID student including a photo of her college dorm room.
In the message, the former AVID student texted her, "Hey Dr. Goldin. Just wanted to let you know I moved into Quinnipiac University, and I wouldn't be here if it weren't for AVID!!!! Hope to see you soon."
Dr. Goldin asked everyone to recall a moment a former student reached out to let them know that they mattered, and that their relationship was meaningful and contributed to their life in some way.
Among the invited guests present were State Senator Scott Frantz, State Representatives Mike Bocchino, Livvy Floren and Fred Camillo; First Selectman Peter Tesei, Selectmen John Toner and Drew Marzullo; the BET's Michael Mason, Arthur Norton and Leslie Moriarty; the RTM Education Rep Joshua Brown, Board of Education members Laura Erickson (chair) Debbie Appelbaum, Gaetane Francis and Lauren Rabin.
Also present were GHS School Resource Officer Carlos Franco and Chief James Heavey, Bobby Walker from the Boys & Girls Club; James Syrotiak, Deputy Director Greenwich EMS; PTA Council leader Mike Trogni and Greenwich Youth Services Bureau's Jenny Byxbee.
Speakers included GHS student government leader Joseph Magliocco, Dr. Sarah Goldin, Carol Sutton, Deputy Superintendent Anne Carabillo, BOE chair Laura Erickson, and interim Superintendent Sal Corda who joked that the difference between being an interim superintendent and a superintendent is knowing when you're contract is up.
The theme of Mr. Corda's remarks was that teachers are the most powerful people in the world for the potential they have to make a difference in the lives of students. He used the example of a former 8th grader he taught in Norwalk many years ago (Dr. Corda began his career as a middle school teacher in 1969). He said the boy was 6 ft 2″ in 8th grade but his voice had yet to change.
Dr. Corda said that in 2006 his secretary said a man was on the phone.
"I asked him, 'Is this Big John?' and he said 'Yes,'" Corda said, adding that the phone call was to thank him for the difference he made in his life during a very tough middle school time.
Dr. Corda pointed out that rather than stress about to-do lists and getting classrooms ready, teachers should instead think about the moments when former and current students expressed gratitude such as Big John.
See also:
Kerry Gavin Appointed Interim Assistant Principal at WMS
Tom Healy Appointed Interim CMS Principal
CMS Principal Shelley Somers Makes Her Exit, for Real. Heads to Darien.
Jen Bencivengo Named Interim Principal at Old Greenwich School
As Summer Vacation Wanes, "Miss B" Reignites Passion for Reading at Old Greenwich School
Kat Brunswick Named Interim North Mianus School Assistant Principal
GHS Social Studies Teacher Appointed Interim GHS Bella House Administrator
Greenwich Board of Education Votes to Appoint Sal Corda as Interim Superintendent, July 1
It's Official: McKersie Got the Job in Weston. Search for Interim Begins in Greenwich.
---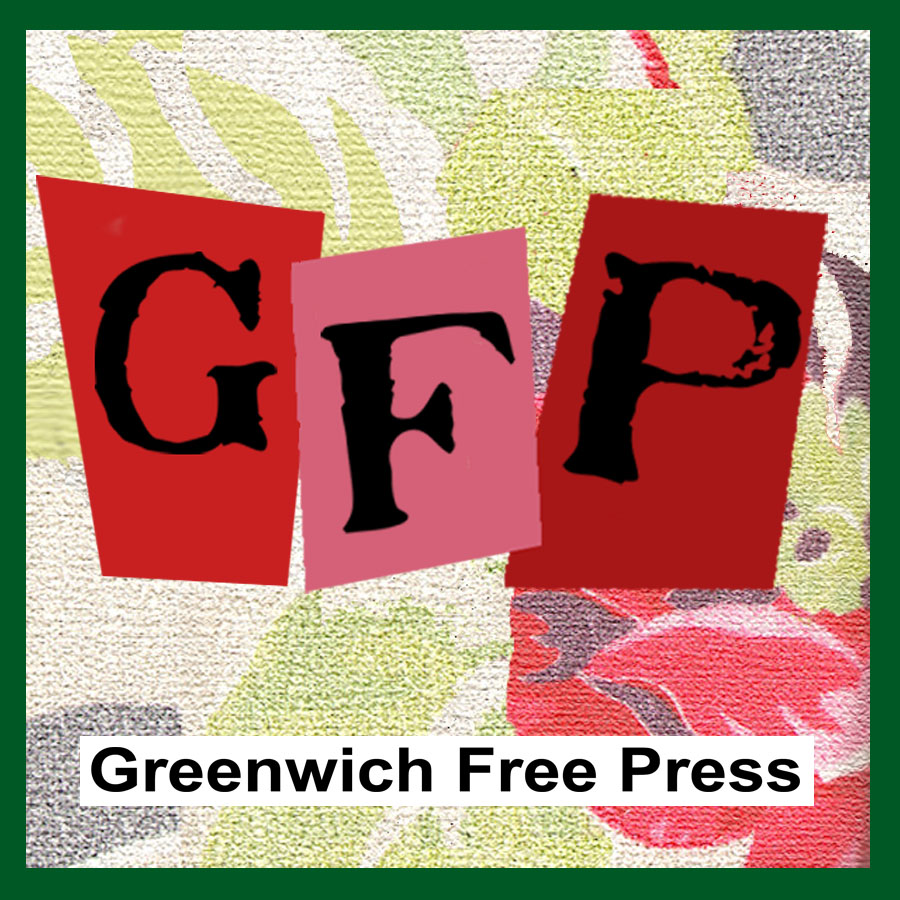 Email news tips to Greenwich Free Press editor [email protected]
Like us on Facebook
Twitter @GWCHFreePress