A Dec. 29 memo to Connecticut legislators from Secretary of Policy and Management (OPM) Benjamin Barnes, could signal the end for a new New Lebanon School construction project.
In his memo, Barnes recommended against state funding for the new school in Byram.
"The state should not step in to pay for a new school – which may or may not solve the problematic racial disparity within the Greenwich School district," Barnes wrote to a dozen legislators on the Education Committee, Appropriations Committee, and the Finance, Revenue and Bonding Committee, which includes State Senator Scott Frantz.
Barnes, who was appointed by Governor Malloy in 2011, leads the OPM, which is responsible for all aspects of policy, planning, budgeting and management of state government.
Before joining the OPM, Barnes was the Operating Officer for Bridgeport Public Schools.
In his memo, Barnes said that as a "Diversity School," taking advantage of Connecticut General Statute 10-286h, the New Lebanon school project would qualify for 80% reimbursement, but that the statute, enacted in 2011, "was not good public policy then, and it is not good public policy now."
A definition of "racial imbalance" is calculated on a school's population having 25% more or less than the town's overall minority population.
By that calculation, Julian Curtiss and Hamilton Avenue Schools have also been flagged for imbalance and become magnet schools.
Further, he stated that the statute is flawed because it rewards districts for "avoiding the difficult decisions around redistricting and school reconfigurations."
Barnes concluded his comments by saying that  Greenwich could afford to pay for its own intradistrict magnet school.
Reached by email, Board of Education chair Peter Sherr, recently appointed by the Board of Selectmen, said, "We were very surprised by the Governor's recommendation to the legislature."
Sherr said unfortunately, he learned about the memo from a constituent and there had been no communication from the Governor, his budget chief Barnes, or Education Commissioner Wentzel.
"We have been diligently executing a racial balance plan agreed with the Commissioner of Education and the State Board of Education.  Mr. Barnes makes clear the State no longer sees the plan as viable and therefore won't fulfill the plan's commitments," Sherr continued.  "We'll be seeking prompt clarification from Commissioner Wentzel and Governor Malloy."
While New Lebanon School, built in the 1950s, is indeed crowded, with children being taught in former closets, and kindergartners being housed across busy Delavan Avenue in BANC, a windowless former candy factory, there are under-enrolled schools in Greenwich.
Indeed Barnes remark about "redistricting or other school reconfigurations" may allude to Parkway School and North Street School, which both have capacity for more students.
Much of Mr. Barnes' memo echoed the sentiments of landscape architect and wetland scientist Matt Popp, who referred the New Lebanon MI to the Representative Town meeting last September, arguing that families from the east side of town would not send their children to New Lebanon, and that an exodus from under-enrolled Parkway would be problematic for that school.
Popp also argued the proposed school was too large for the neighborhood and that existing traffic congestion would worsen.

If state funding doesn't come through, Greenwich will be in a worse situation than it was at the start.
Not only will the school be increasingly crowded, but the William Street ball field where New Lebanon PE classes were held, continues to be out of use since high levels of arsenic were discovered in June 2015.
The fields at Western Middle School are also fenced off due to contamination first discovered by land surveyor Mike Finkbeiner and RTM member Dawn Fortunato, who  had soil samples tested last April when talk turned to housing the New Lebanon students there inside modulars.
See also:
Tesei Denounces 90.5% Cut to Greenwich's State Education Cost Sharing Funding
Matt Popp to RTM: Proposed New Leb Magnet School is Too Big and Won't Work Anyway. September 2016
Former Greenwich Schools Superintendent Decries US Over-Reliance on Technology, Standardized Tests and Regurgitation
Handcuffed, Hamstrung and Possibly Hopeless? New Lebanon Building Committee Again Rebuffed by Selectmen Dec 2015
New Lebanon Architects Present Options to Building Committee: "Option 1 Has Wow Factor." Nov 2015
BOE Agrees: No Modulars for New Leb Kids. Keep Students in Existing School During Construction
High Levels of Arsenic Found at New Lebanon Ball Field; Building Committee Nominees Approved
Happy Earth Day, Greenwich. Neighbors' Soil Test Reveals Lead & Arsenic at Western Middle School, Proposed Site of New Leb Modulars April 2016
Residents Heartbroken over Removal of 200 Trees at New Lebanon December 2016
First Selectman Voices Fears of Remediation, Knowns Vs Unknowns, at Special Meeting with New Lebanon Architects
New Lebanon School MI Process: Regrets over Napkin Sketch? "Futile Farce"?
New Lebanon Architects Present Options to Building Committee: "Option 1 Has Wow Factor."
New Leb Déjà Vu. Renovate? BET's Bill Drake Asks Building Committee for Renovation Estimate.
New Lebanon School Scheme C: Avoids "FEMA Shacks," Preserves Town Green
Talk Turns to Modulars at New Lebanon
New Leb Arsenic Update: More Chain Link Fences Are Coming to Byram
Soup to Nuts in a Half Hour: Board of Selectmen Vote for Scheme D
Without Alternatives, Board of Ed Votes for Scheme D, Recommends Modulars at Western Middle School
Board of Selectmen Give Scheme B Unanimous Thumbs-Down
Scheme B — a.k.a Site Bravo — Wins in Board of Education in 6 to 2 Vote
Board of Selectmen's Field Trip to New Leb Ravine: Visualizing a New School
New Lebanon Principal on Racial Balance, Crowding, Out-of-State Cars
New Lebanon's BANC Satellite Facility: A Peek at the Sausage-Making Process
---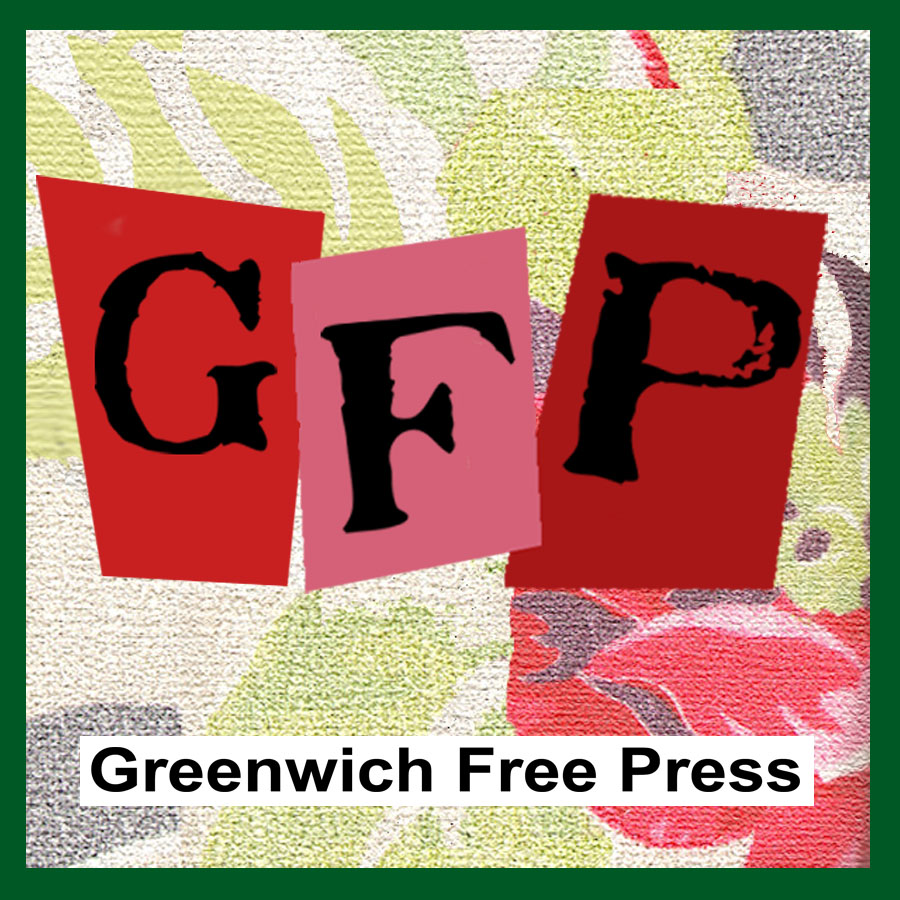 Email news tips to Greenwich Free Press editor [email protected]
Like us on Facebook
Twitter @GWCHFreePress