By Leslie Yager
New Lebanon PTA president, Michael Bocchino spoke at the public hearing portion of Thursday's Board of Education meeting at Riverside School.
In light of the plan to house his school's incoming kindergarten in the nearby Byram Archibald Neighborhood Center (BANC), a windowless former factory on Delavan Ave, he said there had been "an outpouring of support," from PTAC leaders and fellow PTAs in Greenwich.
"Two teachers will not be enough for such a large building and at this specific grade level," Bocchino said.
Bocchino said that given the situation of a satellite facility for 2014-2015 school year, he would urge the Board to maintain three kindergarten teachers and three class sections, rather than two.
"Two teachers will not be enough for such a large building and at this specific grade level," Bocchino said, adding, "New Lebanon's kindergarten teachers' planning has been for three classes. They have identified opportunities for specialized small group instruction."
Bocchino said the New Lebanon kindergarten teachers even held an additional open house to give parents of incoming kindergarten parents a chance to meet teachers and ask questions.
"We cannot afford to wait until October 2014 to see where the numbers lie. We need to commit to three teachers for New Lebanon Kindergarten now."
Boccino's second request was to install SmartBoards at the BANC satellite facility.
"The proposal of Phil Dunn to replace SmartBoards with TVs and the use of iPads would be welcome in the later grades,"Bocchino said. "Kindergartners and first graders need to use interactive equipment. They learn through watching the teacher touch the board. They need to see teachers drawing or writing on the board," he said.
Oscar Rodriguez, a New Lebanon parent, spoke following Bocchino, and was accompanied by a dozen other New Lebanon parents and students.
"We need smaller student-teacher ratios and differentiation. Now that we will have three additional classrooms available, Please address the achievement gap by doing what could not be done this year," Rodriguez said, referring to the addition of homeroom sections made possible by operating the BANC satellite site.
"Give the children small class sizes," Rodriguez urged the Board.
"This year's first and third grade classes, which consisted of two classes in each grade, with an average of 25 students, bore the unfair but unavoidable burden of not having an added section with another teacher, even though the numbers exceeded district guidelines and continued to grow during the school year."
Rodriguez suggested that small class sizes would go a long way in helping close the achievement gap, but suggested the solution is not to hire paraprofessionals. Referring to the solution of merging class sections into large classes and hiring instructional aides, he said the downside of instructional aides is that they leave during the school year when offered permanent positions elsewhere. "There were gaps until the new instructional aide was hired," he said.
High Needs Students at Title 1 Schools
New Lebanon mom, Shannon Bocchino emphasized that there is higher percentage of "high needs students" at her school. "Students who qualify for free or reduced lunch, who receive special education services, and English language learners.
"As a Title 1 School we have three times more high needs students than non-Title 1 Schools, and the percentage of high needs students in Title 1 Schools is increasing. A significant percentage of our high needs students have high risk factors," she said.
Shannon Bocchino: We need physical and academic resources.
"The short-term move of kindergarten is by no means a comprehensive short-term solution," she said. "It's a good start, but these students need more to address the impact of substandard stopgaps. We ask this Board to commit to three sections of next years 2nd and 4th grade classes, which will help achievement and students' experiences. We ask this Board to support New Lebanon and provide the robust manageable ratios of highly trained teachers so that our students reach their maximum learning potential. We need physical and academic resources."
Superintendent McKersie: The class size issues we'll have to come back to.
McKersie addressed the issue of class size and homeroom sections, "It's a little early for that. I know parents don't want to hear that, but certainly the BANC issues we're working on. The class size issues we'll have to come back to."
Board member Peter Sherr asked about the suggestion that Phil Dunne planned to replace Smartboards.
Operations Director Branyan: Part of what you're seeing is the sausage-making process.
Superintendent McKersie asked Ben Branyan, Managing Director of Operations for Greenwich Public Schools, to address that concern. "Part of what you're seeing is the sausage-making process, of figuring out how to move the operation into another location," Branyan said, explaining  that future technologies are being explored, including the replacement of Smartboards but that no decision has been made.
As for replacing SmartBoards at BANC, "That was one option when you're looking at temporarily leasing a space being used by other entities. How do you secure those taxpayer's property on the site?" he asked, adding that one option might be to use an LCD projector with IPad technology instead of Smartboards." He said that no decision has been made yet.
Related Stories:
Parents Ask for Alternatives to New Lebanon-BANC Split Campus for 2014-15
New Leb Students Get Higher Priority in Magnet Lottery for 2014-15
New Leb Kindergarten to Relocate to BANC for 2014-15
______________________________________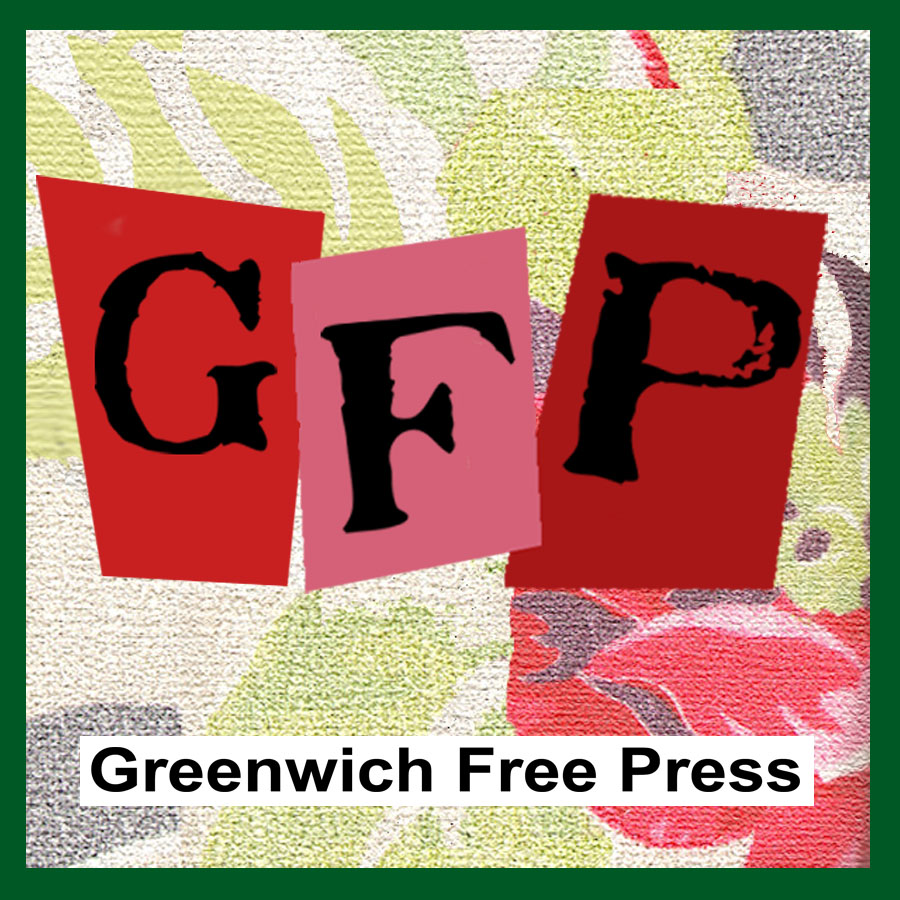 Email news tips to Greenwich Free Press editor [email protected]
Like us on Facebook