On Nov. 24 the Planning & Zoning (P&Z) voted to okay the Board of Education's request for a 90-day extension on its Municipal Improvement (MI) application for a new New Lebanon School.
The agenda item referred to "Scheme D," shorthand for building on the footprint of the existing school. Scheme D resists dipping deep into the wooded ravine behind the school.
The Selectmen voted for Scheme D last summer based on what the building committee refers to as "a napkin sketch."
During his weekly radio show, on Nov. 20, Mr. Tesei referred to regretting approving a "back of the envelope drawing."
Both expressions are hints at where the Municipal Improvement (MI) process has gone awry.
On Friday, the day after Thanksgiving, Peter Sherr (BOE) sent an email to local officials lamenting what he described as a well-meaning building committee falling for the same mistakes as the Board of Education in attempting to meet competing and contradictory requests.
"I've lost nearly any interest in worrying about this project because the decision making process is fundamentally broken," Sherr wrote in his email.
"A few building cte member are either pandering or self-dealing.  The architect is completely out of control.  Local residents are resigned and fed-up.  Cost considerations have become irrelevant.  Most of my board have lost any objectivity.  The Superintendent will say almost anything, regardless if it contradicts something said before, to build Ravine Scheme C/Option 1.  It's become a farce," Sherr wrote.
Abundances of Riches
After an auspicious start last May 14 when First Selectman Peter Tesei announced that nominations for the building committee had come from "an abundance of riches." Now he finds himself pitted against the committee.
The committee, chaired by Steve Walko, includes architects, project managers, Board of Education members, and Dean Goss, whose perspective comes from having served on 15 building committees over the years.
Last June, after the Selectmen voted down Scheme B — building on William Street ball field, which was popular with the New Lebanon community — they held a special meeting on June 30 and voted in favor of Scheme D.
At that meeting, Mr. Tesei commended Peter Gisolfi from Peter Gisolfi Associates Architects for his presentation of Scheme D.
Gisolfi said Scheme D incorporated input from all interested parties. "We're not affecting the field," he said of the field along William Street.
"We're improving access to the site, and minimizing disturbance to the natural features and the wooded area, provided enough parking, and created a building that has shapes that allow for outdoor activities," Tesei said of Scheme D.
"My initial reaction is extremely favorable," Tesei told Tribe on June 30. "I applaud you for your patience with us… I'm favorable to D."
Hamstrung and at Loggerheads
Since then, the building committee interviewed and selected Tai Soo Kim Architects, who presented Option 1 on Veterans Day as the option with the 'wow factor.' The only problem was that Option 1 departed from Scheme D. Option 1 locates a new school further into the ravine and closer to I-95.
Hamstrung and at Loggerheads
Since then the building committee interviewed and selected Tai Soo Kim Architects, who presented Option 1 on Veterans Day, Nov. 11, as the option that offers a wow factor, and a departure from Scheme D, as it would site the new building further into the ravine and closer to I-95.
At the Nov. 20 Board of Selectmen Meeting, Selectman Drew Marzullo, ex-officio on the building committee, explained to his fellow Selectmen, "Even Plan D involves approximately two-thirds of the ravine. It's important to know. Plan D is not clear of the wooded area."
Back to the dreaded napkin drawing. "This project was done differently than those in the past," Tesei said on Nov. 20. "The lesson learned is,  I will never vote on an MI without a survey."
Now that the 90-day extension has been granted, potentially wreaking havoc on the timeline, the New Lebanon community continues to suffer from overcrowding.
The staff and students continue to make the best of the antiquated 1950s school house, eating lunch in multiple shifts in the tiny cafeteria, playing in the too small gymnasium and enduring traffic jams at pick-up time.
Kindergartners have been housed at Byram Archibald Neighborhood Center, a former factory across the street on Delavan Ave.
Adding insult to injury, the ball field on William Street is cordoned off due to the discovery of arsenic during the process of exploring sites on the property.
With the ball field out of commission, local Byram businesses are suffering too.
The air of uncertainty has ripple effects. If it's back to Scheme D, students will need to be housed in modulars at Western Middle School or dispersed to other schools.
If Option 1 wins the day, students can potentially stay in the existing school while the new one is constructed.
---
Meaning of Municipal Improvement Challenged
Before the 90-day extension for the MI was approved on Tuesday night, Peter Berg, chair of the RTM Land Use Committee, questioned the entire MI process as it relates to the Planning & Zoning commission.
Berg said he believes there is a "misunderstanding" about what the Town Charter envisions with regard to an MI request, and that MI only refers to the use of a piece of property, rather than the approval of a building or scheme.
Berg pointed said, "Any taxpayer can refer it (MI) over to the RTM," adding that might likely happen in an attempt to clarify exactly what an MI is.
P&Z commissioner Richard Maitland said the commission has always been presented with a site plan for MI requests.
Berg replied, "The applicants end up spending hundreds of thousands of dollars, maybe a million dollars by the time it gets to this commission, and then opponents wind up hearing, 'If you don't approve this, we've just wasted hundreds of thousands or millions of dollars.'"
Katie DeLuca, the Planning & Zoning director was adamant. "The regulatory scheme does not contemplate separation of the planning function and the zoning function, and for very good reason."
DeLuca said when you approve an application based on a sketch and the site plan comes in later with much more detail, "You no longer have recourse to challenge the site plan other than to go to the courts." She said that route would prove significantly more costly.
Mr. Heller said the point was well taken, and invited Mr. Berg to come in and discuss it with the commission at a future date.
 See also:
New Leb Building Committee Vote: Unanimous for Option 1, with One Surprise Abstention Nov. 18
Hamstrung at New Leb: Momentum Builds for Option 1 (into Ravine), but M.I. is for Scheme D (on Existing Site)  Nov. 16
New Lebanon Architects Present Options to Building Committee: "Option 1 Has Wow Factor." Nov. 11
New Leb Déjà Vu. Renovate? BET's Bill Drake Asks Building Committee for Renovation Estimate.
Special Board of Selectmen Meeting June 29 to Discuss MI for New Leb Scheme D
**Soup to Nuts in a Half Hour: Board of Selectmen Vote for Scheme D
New Lebanon School Scheme C: Avoids "FEMA Shacks," Preserves Town Green
Talk Turns to Modulars at New Lebanon
New Leb Arsenic Update: More Chain Link Fences Are Coming to Byram
UPDATE: Sections of Ball Field Adjacent to New Lebanon School Fenced Off April 25
Without Alternatives, Board of Ed Votes for Scheme D, Recommends Modulars at Western Middle School
Board of Selectmen Give Scheme B Unanimous Thumbs-Down
Scheme B — a.k.a Site Bravo — Wins in Board of Education in 6 to 2 Vote
Hundreds Turn out in Byram to Support Building New Lebanon School on William Street Ball Field June 10
New Leb Community: If Scheme C Gets Rejected, Don't Disperse Our Children May 20
---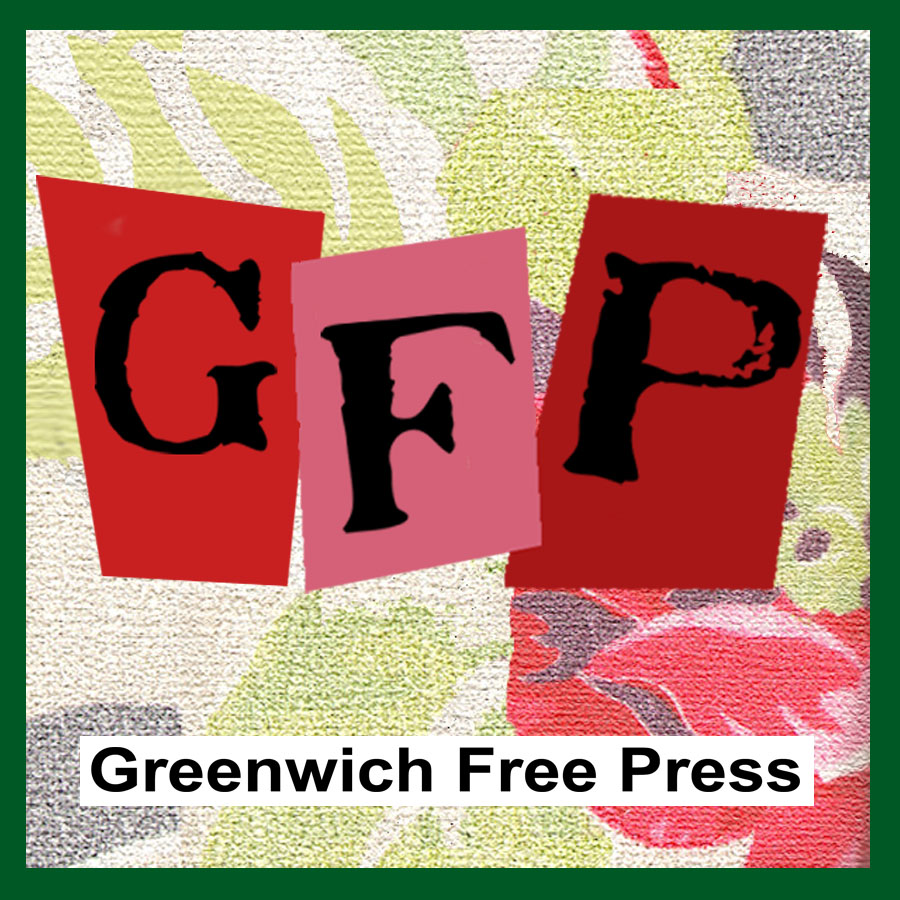 Email news tips to Greenwich Free Press editor [email protected]
Like us on Facebook
Subscribe to the daily Greenwich Free Press newsletter.