At Tuesday's special meeting of the Board of Selectmen, Tai Soo Kim architects explained why they recommend Option 1, which dips the furthest into the ravine behind the existing school, closer to I95.
Mr. Tesei acknowledged that for residents following the issue, Option 2 is synonymous with Scheme D Revised. The alternative is Option 1.
Ryszard Szczypek of Tai Soo Kim Architects elaborated in the reasons Option 1 is his firm's recommendation, including that it precludes young children from having to ascend and descend flights of stairs to get to specials and lunch, losing precious instruction time in the process.
"I know there is some concern about this deep ravine," Tai Soo Kim said. "As you can see all versions have some percent of the building in the ravine."
Selectman Drew Marzullo asked if "D Revised" could be brought up to the "wow effect?" a reference to the architect's description of their Option 1.
"Wow is an expression of surprise said Mr. Szczypek. "It means that people who come to the building and see something that's a surprise. It gets away from a conventional corridor arrangement with classrooms on both sides of the corridor. …We'd have to stray from the form that D gave us – those are double loaded corridors – two wings and a connector, with less of a wow."
"I was concerned at the Board of Ed meeting that you express you could not support Option 1," Mr. Szczypek said. "That could bring the project to a standstill. I'm hopeful that you can give us direction so that we can go forward."
Fears that Option 1 Could Mean Remediation
Mr. Tesei said many other factors could still bring the project to a standstill, including remediation.
"We're dealing with things that are unknowns," Tesei said. "Have all the geological testing been done in there? I believe under Option 1 you're bringing soil in there?" the First Selectman asked. "Talk to us in terms of environmental assessment you've done with this land that would assure us that  the moment we put a shovel in the ground that we're not going to be hit with some type of impediment."
"I can understand why you would have that concern given your recent project where soil conditions were very costly to mitigate.  That was a filled site. This is not a filled site, except for the portion where I95 was created and elevated. Historically the site was low, as low as the stone walls that were the entry points to the estate that existed there previously."  – Ryszard Szczypek of Tai Soo Kim Architects
Mr. Szczypek said his team looked at historical maps and said the topography of the ravine had not changed over time, with the exception of the addition of I95.
"There is nothing in the ravine that we are alarmed at," Szczypek said, adding that the only discovery was an old oil tank, which he described as "pretty straightforward to excavate and replace with clean fill."
Mr. Kim said there is now a very accurate survey of the site. "I am very confident with Option 1, based on the topography, rock situation and the existing building," he said.
Mr. Kim said that the issue with Scheme D there isn't enough land to put a good proper site layout for parking and buses. "Some parking is here. Some parking is here. Some parking is here. That is not good. Why would you tell to an architect a basic framework that is not good?"
Mr. Toner said that the Governor spoke to the Retired Men's Association last week, and referred to the two major roads that go through Greenwich as "a museum" and a "parking lot." He said that the Governor talked about potential plans to widen I-95 in the next 20 years.
Modulars or Dispersal
Mr. Marzullo said that regardless of whether Option 1 or D is approved, he remains reluctant to vote for a plan that would keep children on site during construction.
"It'll be a distraction to have children housed where they are during major construction. Housing kids off site in $2 million modulars has to better than where they are now," he said.
The Superintendent said high quality modulars located at Western Middle School would be "good solid spaces for the children" during construction, and would cost roughly $2 Million.
McKersie: Dispersal Jeopardizes the IB program, in turn Jeopardizing the Racial Balance Plan
McKersie said a dispersal plan would mean sending New Lebanon children to three different locations: K-1 to North St, grades 2-3 to Parkway, and grades 4-5 located within the Western Middle School building.
He said the cost without any state reimbursement for dispersal is just below $1 Million.
The Superintendent said he is confident the student could be educated in the existing building during construction of a new building. But if not, he said the difference between putting New Leb kids in modulars versus dispersing them to three different schools is "gigantic."
McKersie said dispersing children would put the IB program at great risk.
He said dispersing the students would also undercut the racial balance plan, and that traditionally, dispersal has only been used in the event of an unforseen problem.
The Superintendent said the racial balance plan voted on by the State is predicated on having the IB program, and that would be undercut by dispersal. He also said that by nature of the school population, keeping the children in a cohesive single location, in modulars, would allow the district to maximize the Title 1 program.
"The racial balance plan is predicated on the magnet program of strength at New Lebanon. That is the IB program," he said emphatically.
The chair of the Board of Education, Laura Erickson, said it's not just the safety and security of students at New Lebanon that are of concern, but also patrons of Byram Shubert Library, and that the board will defer to the advice of experts.
"I need more than that before I vote for an MI and keeping the kids on site," Mr. Marzullo said.  "I am not alarmist. I am a realist in terms of something happening to a child."
The First Selectman asked the architects whether they would consider offsite "preassembly," as had been suggested by former Board of Education member Peter von Braun. The reply was that, yes, that could be looked at, but that traditionally that method is ideal when there are "repeat forms."
Mr. Walko, the chair of the New Lebanon building committee said his team is still confident that the project can be completed in time for occupancy in Sept. 2018.
The Selectmen said they would be amenable to scheduling an additional meeting before their Dec. 18 meeting, which has a full agenda.
See also:
New Lebanon School MI Process: Regrets over Napkin Sketch? "Futile Farce"?
New Leb Building Committee Vote: Unanimous for Option 1, with One Surprise Abstention Nov. 18
Hamstrung at New Leb: Momentum Builds for Option 1 (into Ravine), but M.I. is for Scheme D (on Existing Site)  Nov. 16
New Lebanon Architects Present Options to Building Committee: "Option 1 Has Wow Factor." Nov. 11
New Leb Déjà Vu. Renovate? BET's Bill Drake Asks Building Committee for Renovation Estimate.
Special Board of Selectmen Meeting June 29 to Discuss MI for New Leb Scheme D
**Soup to Nuts in a Half Hour: Board of Selectmen Vote for Scheme D
New Lebanon School Scheme C: Avoids "FEMA Shacks," Preserves Town Green
Talk Turns to Modulars at New Lebanon
New Leb Arsenic Update: More Chain Link Fences Are Coming to Byram
UPDATE: Sections of Ball Field Adjacent to New Lebanon School Fenced Off April 25
Without Alternatives, Board of Ed Votes for Scheme D, Recommends Modulars at Western Middle School
Board of Selectmen Give Scheme B Unanimous Thumbs-Down
Scheme B — a.k.a Site Bravo — Wins in Board of Education in 6 to 2 Vote
Hundreds Turn out in Byram to Support Building New Lebanon School on William Street Ball Field June 10
New Leb Community: If Scheme C Gets Rejected, Don't Disperse Our Children May 20
---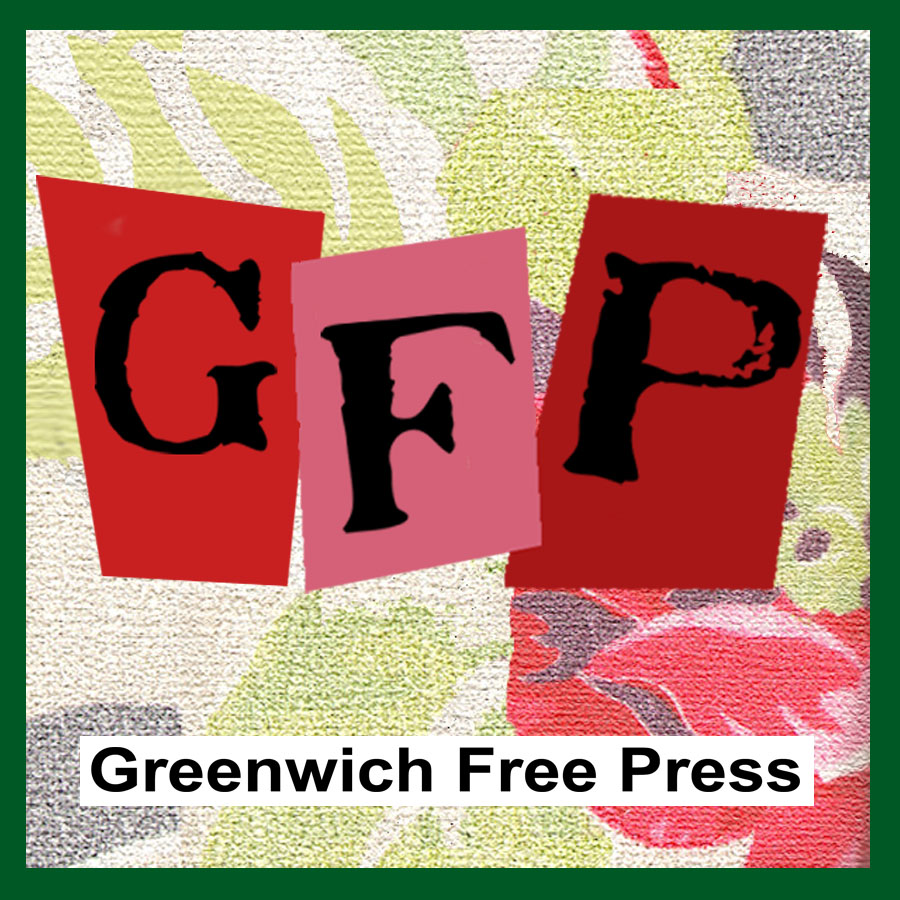 Email news tips to Greenwich Free Press editor [email protected]
Like us on Facebook
Subscribe to the daily Greenwich Free Press newsletter.