In a special meeting of the Board of Education, there was discussion of the New Lebanon School's building committee recommendation to keep the children in place at their existing, albeit too small school, during construction of a new school.
After months of disagreements between the New Leb building committee and the Board of Selectmen, the Selectmen conceded the new school could be located to the east of the existing school, in the ravine (closer to I95) rather than on its existing footprint.
The next bone of contention was over the idea of housing the New Leb students in modulars on the campus of Western Middle School.
Greenwich land surveyor Mike Finkbeiner tested the soil at Western and found contamination, which called into question whether it was safe to locate modular classrooms there.
At Tuesday's special meeting, which was not posted on the Greenwich Schools website, but noticed through local media, the interim Superintendent, Dr. Salvatore Corda, kicked off the meeting by saying he favored keeping the New Leb students in the existing school rather than in off-campus modulars.
"It's a building they know. It's a building they're comfortable with and will provide them a backdrop of security," he said, adding that by keeping the kids in place it would be easy for the principal to go back and forth between the construction site and the existing school. He said modulars create a "disconnect."
The New Leb principal, Barbara Riccio, and building committee chair Steve Walko were invited to sit at the conference table with the BOE members. Ms. Riccio said she favored keeping the kids in place and that the staff are also in favor.
She pointed out that by staying in place, the students would continue to have access to their gymnasium, which is also used frequently at night for community gatherings.
"The staff are eager not to move," she said. "It's key to stay together and not hold up the timeline," she said, adding that children could also potentially have the construction project incorporated into their curriculum.
Lastly, Riccio pointed out that the New Lebanon School community is a walking community and that residents also enjoy walking to the Byram Shubert Library. She said that ability to walk would be lost if the school community were rehoused in modulars at Western Middle School.
It was pointed out during the meeting that New Lebanon School had been in session during construction of that library, which sits adjacent to the school.
Mr. Walko said the building committee had boiled down options to just four:  Keeping the children in place, housing them in modulars at Western, housing them in modulars on William Street field, or busing/dispersing them to other schools.
Mr. Walko said the busing/dispersal option was seen as "the least educationally sound alternative," and it was estimated to cost just under $1 million, and that putting modulars on the adjacent William Street field would be so close to the construction, that they might as well keep the kids in the existing school.
Lastly, he said having modulars could be expensive and break up the tightly knit community. Walko said the costs of staying in the existing school are reimbursable by the state as part of the diversity grant.
Mr. Walko said that modulars would not be reimbursed by the State Dept. of Education, and that the estimated cost of modulars at Western Middle School could be upwards of $2.3 million.
Walko said that considering the State Dept of Health has asked for more soil testing at Western Middle School, the option of keeping the students in place makes even more sense.
Mr. Walko said that during a recent conversation with the State Dept of Education, he learned they were reluctant to reimburse modulars, but remained in support of funding the new school through a diversity grant.
Safety and Security
Peter Manning from Gilbane Building, the contractor, spoke at length about safety. Manning said that instead of a temporary fence anchored with sandbags, the existing 4 ft fence in the ravine would be replaced with one 6-8 ft high fence with fabric attached so it is not possible to see through it. He assured the board that the fence posts would be driven into the ground.
Mr. Manning said his firm does this type of construction  all over the state of Connecticut. "We've done it for years and years and years," he said of keeping students in the existing school during construction. "We've gotten good at it."
He said his firm works with the local fire marshal and local police department every step of the way. "You have a project manager and the principal both on the site every day," he said.
Manning also said during standardized testing, the contractors would not do anything noisy. He mentioned he'd visited the school and noted the din of I-95 and assured the board that the construction noise would be no louder than that.
Furthermore, from the standpoint of security, his firm runs background checks on every employee and subcontractor.  They use a system of badging all personnel, and badge their vehicles as well.
"There is tight control of everyone on the job site," he said, adding that construction workers would all park separately from library patrons or school teachers/staff.
Manning said there is a system of flaggers for deliveries and limitations on the times of material deliveries. Construction would run from 7:00am until 3:30pm, while school runs from 8:15am until 2:45pm. Principal Riccio said she was content that the construction would not conflict with drop-off and pick up.
Mr. Manning said that the exit from Byram Shubert library might have to become two- way during construction. He suggested the addition of security cameras so that the construction site is targeted.
As for dust, Mr. Manning said they would build a temporary road of crushed stone that rings the site. Cranes would have access via the temporary road, the purpose of which is to minimize dust. Water would be used to keep the dust down.
BOE vice chair Barbara O'Neill said she viewed the idea of keeping the children in the existing school as a learning opportunity for the children.
"Talk about STEM!" she said. "Maybe we can work with the science coordinator to put it in the curriculum."
Mr. Manning said that in the middle school and high school levels, he had seen contractors connect with the school children to teach about architecture, construction and engineering, though he hadn't seen it at the elementary school level.
During discussion, BOE member Peter Sherr, who participated in the meeting through a conference call speaker, said he had several issues with the proposal.
Primarily, he said he was concerned that New Leb families weren't aware of Monday night's special meeting, though this reporter received an email notification on July 22, as did all local media outlets and members of local government.
Ms. Riccio said New Leb families had been sent multiple communications about the idea of their children staying in the existing building during construction.
Mr. Sherr went on at length about his concern about communication and whether it might be wise to offer families a chance for their children to opt out of attending school on site during construction. He said he had an issue in forcing children to attend a school during construction, and wanted to allow them to go elsewhere.
The other 7 board members disagreed.
Mr. Bernstein interrupted Mr. Sherr who had already spoken at length, reminding him that the district does not have a "complete choice program," but rather several magnet school options, and asked him to dispense with the "bluster."
Interim Superintendent Corda said that if an exception was made for one student, it would necessarily be offered to all students, and furthermore it would signal to families that the Board of Education wasn't entirely satisfied with keeping the students in place.
At the end, board member Peter Bernstein made a motion to ratify the building committee's recommendation. Ms. Dayton seconded and the vote was 7-1 in favor of keeping the children on site, with Mr. Sherr opposing.
See also:
Happy Earth Day, Greenwich. Neighbors' Soil Test Reveals Lead & Arsenic at Western Middle School, Proposed Site of New Leb Modulars
Stalemate Broken: Selectmen Give Thumbs-Up for New Leb "Option 3" M.I.
Handcuffed, Hamstrung and Possibly Hopeless? New Lebanon Building Committee Again Rebuffed by Selectmen
First Selectman Voices Fears of Remediation, Knowns Vs Unknowns, at Special Meeting with New Lebanon Architects
New Lebanon School MI Process: Regrets over Napkin Sketch? "Futile Farce"?
New Leb Building Committee Vote: Unanimous for Option 1, with One Surprise Abstention
Hamstrung at New Leb: Momentum Builds for Option 1 (into Ravine), but M.I. is for Scheme D (on Existing Site)
New Lebanon Architects Present Options to Building Committee: "Option 1 Has Wow Factor."
Talk Turns to Modulars at New Lebanon
New Leb Arsenic Update: More Chain Link Fences Are Coming to Byram
Soup to Nuts in a Half Hour: Board of Selectmen Vote for Scheme D
Without Alternatives, Board of Ed Votes for Scheme D, Recommends Modulars at Western Middle School
Board of Selectmen Give Scheme B Unanimous Thumbs-Down
Scheme B — a.k.a Site Bravo — Wins in Board of Education in 6 to 2 Vote
---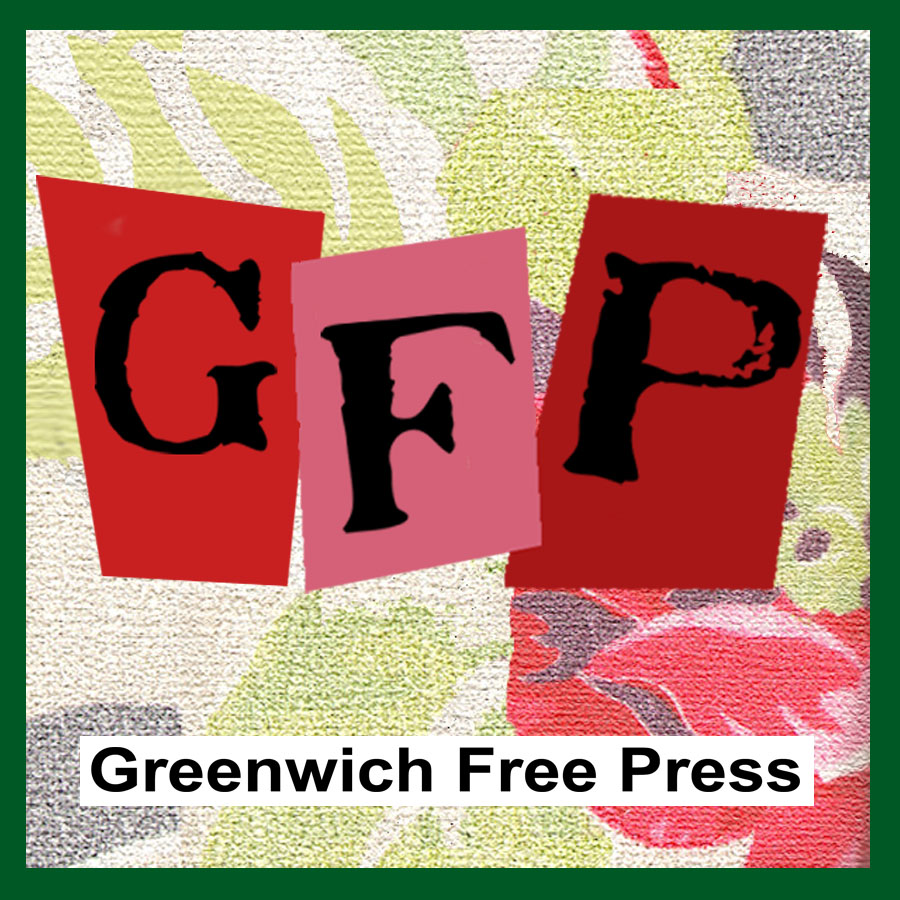 Email news tips to Greenwich Free Press editor [email protected]
Like us on Facebook
Subscribe to the daily Greenwich Free Press newsletter.