At Thursday night's Board of Education meeting, the New Lebanon Building committee's recommendation of Tai Soo Kim Partners Architects was voted on and approved.
Selectman Drew Marzullo, who spoke in place of New Leb building committee chair Steve Walko, said 24 firms came to the initial walk-through and the field of candidates was winnowed down to just six. After a full day of interviews, background checks, and talks with principals, he said the committee chose to recommend Tai Soo Kim Partners Architects.
The Board's vote on the architect selection happened quickly.
The question of what to do with New Leb students during a projected two years of construction, was the subject of much discussion.
But even before that, during the public hearing portion of the meeting, parents spoke out against moving the 4th and 5th grade to Western Middle School next year in anticipation of the school's ever swelling enrollment.
The parents were united in their opposition to relocating a third of the school population to a "self-contained location in the W wing of Western Middle School" next year.
Diego Sanchez, the PTA co president of New Leb School said the past year has been exhausting for parents. He said depriving the 4th and 5th graders of being schooled among their age appropriate peers, of elementary activities and opportunity to serve as role models by moving them to a middle school setting amounts to robbing them of their childhood.
"We support an alternative of locating modulars on the 7 acre campus at New Leb," said Claire Kilgallen.
Kilgallen, a mother of three, said the Superintendent and administration met with parents last week, which she appreciated. However, she argued that the pricing for modulars they presented was based on obsolete estimates. Specifically she said they were "unclear and extremely inflated," including, for example, costs for plumbing and technology.
"What are we really talking about? A Wifi signal booster that costs $100?" she asked. She said the $400,000 cost that referred to rock removal, plumbing and technology, did not go into specifics, and had been based on an architect's verbal estimate in early 2013 for four classrooms.
Kilgallen said the modulars could be used for art or music, freeing up the art and music rooms to become homerooms.
"There are plenty of flat spaces on the New Lebanon property, including the New Leb field," she continued, adding that New Leb parents contacted a national recognized industry leader in modular building and explored pricing for modulars. They found prices significantly lower than the $400,000.
"Keep our school community together. It's less expensive than the current plan, and it's just the right thing to do," Kilgallen said to great applause.
"We don't want to break up the school community that has become so united as a result of having to advocate in our children's best interest for a new school," said Oscar Rodriguez, who said teachers and parents have worked hard to address the achievement gap at New Leb and that math and literacy programs have exceeded expectations with parental participation.
"It will have negative impact on befores and afters programs," Rodriguez said, adding that PTA and parent participation would be decimated. Specific programs that the 4th and 5th graders participate in that would be impossible with the relocation to Western Middle School, including safety patrol, student council, and no peer leaders to participate in the conflict resolution program.
New Leb parent Eric Maurer said that having modulars at New Lebanon next year is a very reasonable option, especially if modulars are used during construction, their use next year simply extends the rental.
Alternatively, Mr. Maurer suggested allowing children to attend other schools in the district, as a cost-effective way to avoid disruptions altogether.
"When Kindergarten was too crowded this year and you asked for volunteers to go to other schools so we could keep everyone together, my daughter wound up going to Glenville school," he said. "It is my understanding that it is just 5 extra students tipping the scales and causing us to look at these disruptions," he said.
---
The action item on the agenda to vote on the modular proposal from James Hricay, Director of Operations and Ron Matten, Director of Facilities was deferred, pending a number of questions that arose Thursday night.
The Board requested more details in a report that compared pros and cons of renting modular classrooms versus "dispersal" of students to other schools during construction. The administration was asked, for starters, for the number of families who would be split up among multiple receiving schools.
"We need more work on our financial case for BET, specifically information from the state on reimbursement," Mrs. Erickson said adding that since the architect chosen has experience building several schools in the state, that might now be possible. Also, she said it's important to have more data on enrollment, including numbers at receiving schools, if dispersal is the method chosen during construction. The receiving schools suggested, in addition to Western are North Street School and Parkway School.
Mrs. Appelbaum asked whether students receiving ALP services would receive that instruction if they are dispersed or schooled in modulars at Western.
Mrs. Dayton asked how Boys and Girls Club could provide transportation if students are dispersed, or sent to WMS.
Mrs. O'Neill said it's important to know how many students are within the 1-mile radius making them "walkers" if they put 4th graders and 5th graders in WMS.
There were also questions about school start times, and how to stagger the flow of traffic.
Mrs. Appelbaum asked about logistics for parents with children in as many as three different schools. A family might potentially have a child in K or grade 1 sent to North Street, a child in grade 2 or 3 potentially sent to Parkway, and child in grade 4 or 5 sent to modulars at Western.
Dr. McKersie said that having families potentially sending their children to three different locations was problematic and one of the reasons the modular alternative was preferred.
Mrs. O'Neill questioned how the IB curriculum would be delivered with with children dispersed.
Mr. Sherr asked Ellen Flanagan to explain specifically the interaction in an elementary school between upper grades and lower grades.
"What's the interaction during the day educationally between those two groups of kids in an elementary school," Mr. Sherr asked. "Could you get a complete list of all of those interactions, how much time is involved, and how much time is involved in each of those?" He said the interactions should be  tangible and specific.
The information would need to come quickly. The next work session is next week.
See also:
Scheme B — a.k.a Site Bravo — Wins in Board of Education in 6 to 2 Vote
Board of Selectmen Give Scheme B Unanimous Thumbs-Down
Soup to Nuts in a Half Hour: Board of Selectmen Vote for Scheme D
Without Alternatives, Board of Ed Votes for Scheme D, Recommends Modulars at Western Middle School
New Leb Arsenic Update: More Chain Link Fences Are Coming to Byram
---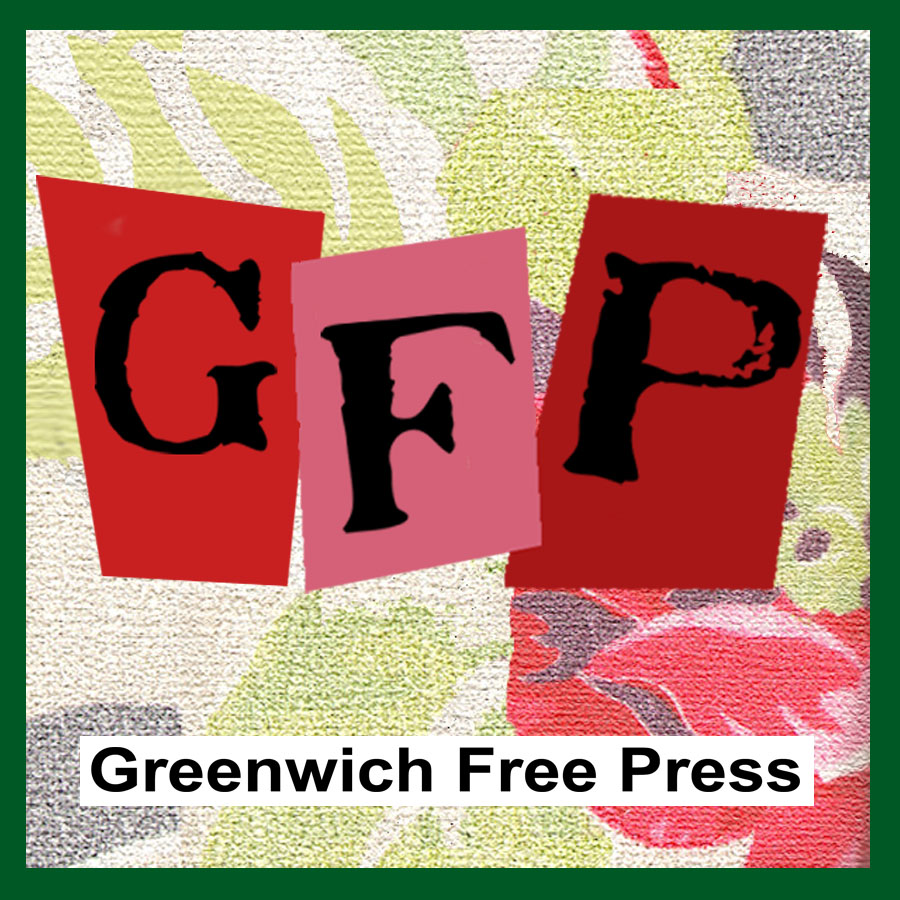 Email news tips to Greenwich Free Press editor [email protected]
Like us on Facebook
Twitter @GWCHFreePress