UPDATE, Sept. 14. After the three RTM committees heard from Mr. Popp, Mr. Walko and Mrs. Erickson, they broke out into their three committee meetings. All three committees voted in favor of the MI for a new New Lebanon magnet school. The full RTM will vote on Monday Sept. 19 at CMS.
Original Story: Sept 13, 2:30am. Three committees of the RTM – Land Use, Education and the Legislative and Rules – convened at Town Hall Monday night to hear from Matt Popp.
Mr. Popp did what is the right of any Greenwich resident, according to town attorney Wayne Fox. Popp formally opposed the Municipal Improvement (MI) for the construction of a new New Lebanon School as a magnet school.
Popp argued that the new school does not preserve the natural landscape, which is inconsistent with the Town's POCD. He said the wooded area behind the school buffers the neighborhood from air and sound pollution, and that the woods have been used for educational purposes.
"The woods are going to be cleared," Popp warned, describing the ravine behind the existing school as a unique and valuable ecosystem.
"We're supposed to protect the water quality," he continued, arguing that water would go into a catch basin and right out into the Byram River, which Popp said does not meet the standards of the drainage manual.
"The school will be pushed into the ravine. You won't even be able to see it when you drive by," he argued. Also, Mr. Popp said the existing field would be shortened to accommodate a catch basin.
The crux of Popp's objection to the new school was that school buses would worsen traffic in the neighborhood and the three-lane entry would not fit in with the neighborhood.
"The bus loop is about a half acre in size. There is no other place in Byram with a three lane entry. The high school doesn't even have three lanes.


"…If you weren't a magnet school you wouldn't need the half acre bus loop and the school could remain on top of the hill and retain the character of the neighborhood," Popp said. "In my opinion it is the bus loop that is driving the school into the woods." – Matt Popp
Popp brought up the issue of costs, including those associated with cross-town bus transportation for magnet students.
He also suggested that if New Leb pulls students from under-enrolled Parkway School, there would be costs associated with closing that school, though Mrs. Erickson said there are no plans to shutter Parkway School.
Popp urged the RTM members to deny the MI. "You could still end up with an excellent building," he said, pointing out that both the Cos Cob Library and the Teen Center had their MI declined, but turned out nicely. Popp said a better solution would be to "build an IB hilltop school."
School Choice? The West Side of Town Loses Out
Popp argued that the magnet program at Hamilton Avenue School does not work and that it won't work at New Lebanon either.
"I'd like to find someone from Old Greenwich Riverside, Cos Cob, or Parkway who are  going to put their child on the bus for 20, 25  or 30 minutes to bring them to a school in Byram," Popp said. "I don't think it's going to work." 

BOE Chair Laura Erickson and New Lebanon Building Committee chair Steve Walko rebutted Mr. Popp's objections.
Asked about the potential of New Lebanon to draw students from the east side of town, considering that has not happened at Hamilton Avenue School, Mrs. Erickson broke down the magnet population at Hamilton Avenue School:
10 from Glenville
4 from Cos Cob
3 from Julian Curtiss
2 from Parkway
31 from New Lebanon School
"Really not many from the Eastern side of town," Mrs. Erickson said to a chorus of laughter.
Erickson acknowledged other elephants in the room: under enrollment at Parkway School and the concept of redistricting rather than creating magnet schools on the west side of town where schools haven't been racially balanced.
According to a formula determined by the state, if a school's racial minority enrollment is 25% more than, or 25% less than the average for the town overall, it is considered imbalanced. Principal Riccio said New Lebanon has 70% minority students. A school can also be cited for imbalance if it has too few minority students.
Redistricting
Erickson said that back in 2012, Greenwich received letter from the State about the district being racially imbalanced. "We had extensive community forums," she said. "When we talked about redistricting as an option, it became very uncomfortable. I say the word uncomfortable, but there's probably another word," she said, to another chorus of laughter.
"I do believe more people would go to New Lebanon and Hamilton Avenue if there was more space," Erickson insisted. "One of the fundamental problems of New Leb is a lack of core space, gym, cafeteria, playground and fields."
She said with the new school it will also be possible to restore the former pre-K program, which would go toward the end of closing the achievement gap. "These kids need accessibility to preschool."
Erickson said that in addition to the 31 students from New Lebanon who attend Hamilton School, 5 attend ISD and 29 are attending Julian Curtiss. Also, ten kindergartners left New Lebanon voluntarily to attend Glenville School.
Why not make under-enrolled Parkway School a Magnet?
RTM member John Duge asked Mrs. Erickson if the Board of Education had considered making Parkway School into a magnet school based to boost its enrollment.
Erickson said New Leb is a walking community and that transportation was an issue for New Leb families. "Even if transportation was offered, what if a child gets sick?" she asked.
She said Parkway has 25 classrooms. Six are used for specials. Two have been re-purposed into a science lab and computer room. Also there is pre-K at Parkway. That leaves two unused classrooms at the back country school.
"There is no way you can get the 14 sections of New Lebanon into Parkway," she said, though that was not Mr. Duge's suggestion.
Further, Erickson said 13 New Lebanon students attended Parkway as preschoolers and elected to stay. "Once people get up there they like it. It's a great campus. It's our only green school," she said.
Peter Berg asked for examples of magnet schools that succeeded in achieving racial balance? Peter Bernstein, who is a BOE member and member of the New Leb building committee said Julian Curtiss is racially balanced as a result of its magnet program.
Peter Berg suggested Julian Curtiss became balanced by attracting the non-minority students out of Hamilton Avenue school.
RTM's Dawn Fortunato from district 3, a member of the Land Use Committee, asked whether the new building would proceed if the State discontinued the construction grant program and the town had to pay the full amount.
"If RTM denied the MI,  that would put us back to square one," Mrs. Erickson said. " The building committee doesn't go away, but we would need to revisit everything, and I believe that would set us back."
She said the state okayed the plan and that Greenwich expects to be reimbursed 62% through a diversity grant.
"We believe that if we have a vibrant IB community – we know from ISD that families are highly attracted to IB. Many of them don't get into the IB program at ISD, they may be willing to consider New Leb, particularly if transportation is provided and they have a beautiful sparkling new school that's on par with every other school in this district." – BOE Chair, Laura Erickson
After Mr. Popp's presentation and response from Mrs. Erickson and Mr. Walko, the group broke into their RTM committees. The full RTM will vote on the MI is scheduled to take place next Monday, Sept. 19.
---
See also:
BOE Agrees: No Modulars for New Leb Kids. Keep Students in Existing School During Construction
Happy Earth Day, Greenwich. Neighbors' Soil Test Reveals Lead & Arsenic at Western Middle School, Proposed Site of New Leb Modulars
Talk Turns to Modulars at New Lebanon
First Selectman Voices Fears of Remediation, Knowns Vs Unknowns, at Special Meeting with New Lebanon Architects
New Lebanon School MI Process: Regrets over Napkin Sketch? "Futile Farce"?
New Lebanon School MI Process: Regrets over Napkin Sketch? "Futile Farce"?
New Leb Building Committee Vote: Unanimous for Option 1, with One Surprise Abstention
Hamstrung at New Leb: Momentum Builds for Option 1 (into Ravine), but M.I. is for Scheme D (on Existing Site)
New Lebanon Architects Present Options to Building Committee: "Option 1 Has Wow Factor."
New Leb Déjà Vu. Renovate? BET's Bill Drake Asks Building Committee for Renovation Estimate.
Special Board of Selectmen Meeting June 29 to Discuss MI for New Leb Scheme D
**Soup to Nuts in a Half Hour: Board of Selectmen Vote for Scheme D
New Lebanon School Scheme C: Avoids "FEMA Shacks," Preserves Town Green
Talk Turns to Modulars at New Lebanon
New Leb Arsenic Update: More Chain Link Fences Are Coming to Byram
UPDATE: Sections of Ball Field Adjacent to New Lebanon School Fenced Off
Without Alternatives, Board of Ed Votes for Scheme D, Recommends Modulars at Western Middle School
Board of Selectmen Give Scheme B Unanimous Thumbs-Down
Scheme B — a.k.a Site Bravo — Wins in Board of Education in 6 to 2 Vote
Hundreds Turn out in Byram to Support Building New Lebanon School on William Street Ball Field
New Leb Community: If Scheme C Gets Rejected, Don't Disperse Our Children
---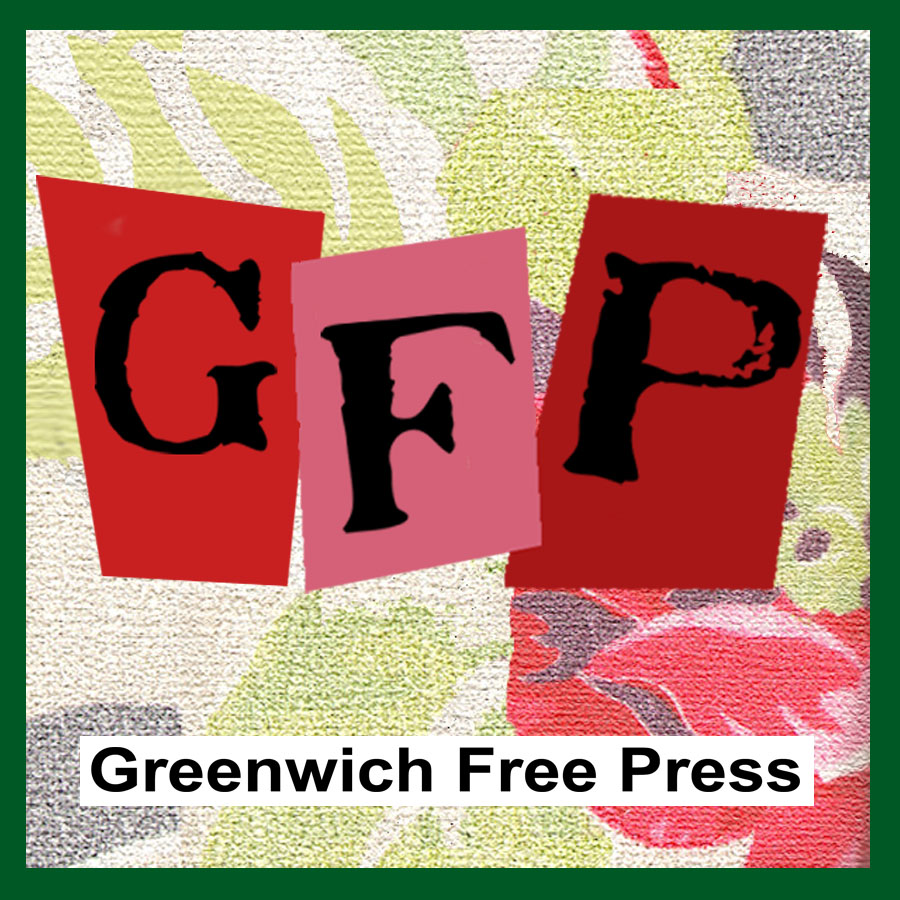 Email news tips to Greenwich Free Press editor [email protected]
Like us on Facebook
Twitter @GWCHFreePress