In Greenwich the Community Patriotic Walk set off at 10:30am on Greenwich Avenue. 
Then, at 11:00am, there was a gathering at the World War I monument outside the former Post Office.

American Legion Post 29 Commander Peter LeBeau thanked the crowd for coming.
"There are far too many people in this country who do not know the true significance of this day on which 101 years ago the Armistice was signed ending the first World War," LeBeau said. "Sadly, far too many people could care less. To them this day is more about shopping than reflecting on the tremendous sacrifices of the tens of millions of our nation's bravest who have fought, bled and died to preserve our way of life."
---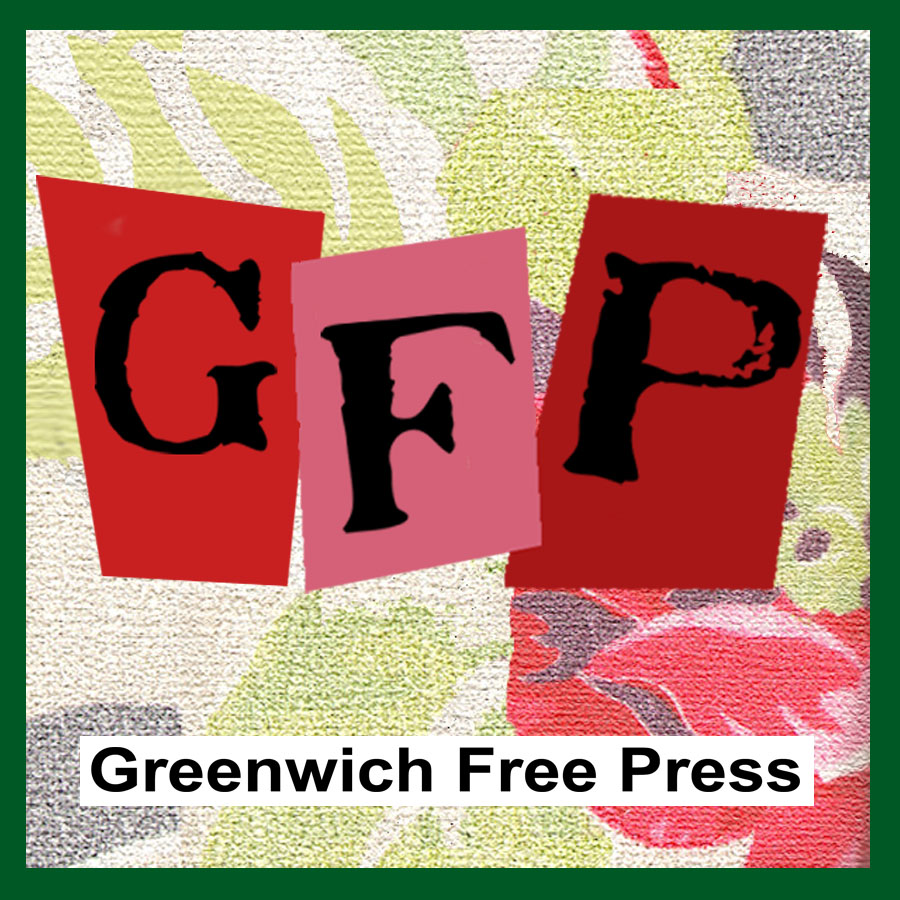 Subscribe to the daily Greenwich Free Press newsletter.
---
First Selectman Peter Tesei shared a quote Ronald Reagan made before he became president.
"Freedom is never more than one generation away from extinction. We did not pass it to our children in the blood stream. It must be fought for, protected and handed on to them to do the same, or one day we will spend our sunset years telling our children, and our children's children what it was once like in the US when men and women were free." – Ronald Reagan, 1961
Erf Porter said the American Legion initiated the Boys State program in the belief that it would build future leaders throught a learn-by-doing program.
"The program today advances the same principles as it did in 1934," he said, adding that Girls State was initiated shortly after Boys State.
Mr. Porter said back in 1952 he was chosen to attend Boys State and later Livvy Floren was chosen to attend Girls State.
Porter said student candidates are recommended by their schools for their exceptional scholarship, citizenship, leadership, extracurricular and community skills.
They are interviewed by panel of American Legion auxiliary and citizen leaders.
"We are looking for impact players," he said.
This year's outstanding young persons, who attended Boys State and Girls State respectively, were Toby Hirsch from Greenwich High School and Izzy Kalb from Greenwich Academy.
Toby, who was elected Boys State Governor by his peers, said he recently wrote a 650 word college essay about his experience.
"On the first day of Boys State I was coming straight from a baseball game, also sponsored by the American Legion, and arrived quite a bit late. Naturally I was greeted by heavily sarcastic applause of the other members of my town who were waiting for me to begin. But I  was able to bounce back, scoring a victory in the election for captain of the town of Jefferson's quiz bowl team. Just as quickly as this victory raised my spirits, an election loss swooped in to reign in my growing sense of invincibility.

The next day we were sorted into parties and within my 14 person town party I was defeated in the election for party chairman.

In my first 18 hours I already learned an invaluable lesson from Boys State: You can't win them all. But over those four days the support I earned from the people who initially voted against me in that first election carried me to my success.

On the third day I entered the race for governor. I was one of seven candidates in the governmental primary. After each round of speeches there was about a minute of time where candidates could go around and solicit votes from all the members of their party…. I saw the 14 members of my town party going around the room pouring themselves into convincing other towns to vote for me. I have no idea what inspired this degree of loyalty, but it was incredibly touching and humbling. After I won the nomination they kicked it up yet another notch for the general election… Five of them plastered my name across their stomachs in magic marker and when I finished speaking they proudly pulled up their shirts, revealing my name to the 200-plus other students in the auditorium.

These five kids, several of whom voted against me in that first town party chair election supported me so devoutly that they used their own bodies as a campaign medium. …The lessons it taught me were invaluable. 

It taught me first to rebound from failures. Had I let my loss for party chair rattle me I wouldn't be standing here today. It also taught me the power of loyalty. The loyalty my 14 townspeople showed me allowed me to succeed.

But the most important lesson was one about leadership. Too often people think leadership means being the loudest voice in the room. Or exerting the most influence. But really leadership is the ability to inspire. To unite a group behind a cause. At Boys State there's no way around that." – Toby Hirsch, Greenwich High School
Izzy Kalb from Greenwich Academy said when she was younger, politics were an idle interest fed by her desire to understand the conversations of adults around the dinner table.
"I grew up into an era where politics could no longer be a quiet topic of conversation. As I looked around I saw people increasingly divided, unwilling to talk to one another upon discovering the tiniest differences in political opinions.

Politics are the foundation of everything that happens in our country, and progress is impossible if people aren't willing to talk to each other and listen and genuinely try to understand the other side.

One of my closest friends and I have very different political beliefs. We disagree on nearly every hot button political issue, but we love to talk about politics. I genuinely respect her opinion and I hope she respects mine. Last year we decided to start a club at our school. We wanted to create a space for open bi-partisan discussion, to increase real conversation in our community and get people with different opinions to really hear each other." – Izzy Kalb, Greenwich Academy