If you're not already a regular, you've certainly noticed Dougie's Stand By, which anchors the traffic island it shares with Carvel on the Connecticut-New York State line. Owned by the Zaccagninis of Greenwich — Doug graduated in 2000 and Steve graduated from GHS in 2004 — the restaurant is a family affair.
"We've only closed one day since we've been open," Steve said on a recent afternoon as snow fell gently on his little gray restaurant.
Though the eatery, known for hot dogs, burgers, chili and breakfast fare, is always open, including Christmas day, there was one day in 2012 they closed up for the funeral of one of their regular customers, Lous Cairo.
"He'd order coffee and toast and stay all day," Steve said, of Mr. Cairo, who drove to the eatery himself until he got up in years.
"We used to take turns driving him home after we closed," Steve said. "He was a huge Yankees fan."
Beyond the colorful chalkboard menu on the wall, big screen TV and picture windows overlooking Carvel on one side and Route 1 heading to Greenwich on the other, it's hard to miss the mementos of Lous including the 90th birthday party photos taken in the restaurant.
"We know a lot of our customers," Steve said. "And my mom helps out a lot. She comes in every morning to bake muffins and banana bread," he added, referring to his mother Barbara Brock Zaccagnini who is a well known realtor with Coldwell Banker in Greenwich. "When it snows really hard, she'll find someone with a truck to give her a ride down here."
Long before the family moved to Old Greenwich and subsequently bought what was JP's Stand By, Steve and his brother Doug used to walk to the restaurant when they were growing up on Pemberwick Rd. "I used to work the cleanup shift after school," Steve said. "It was JP's Stand By before we bought it. JP senior owned the restaurant for a long time."
Steve recalls the opening of Dougie's Stand By on the weekend of 4th of July 6-1/2 years ago. "We repainted the building yellow because people would say, 'I've lived here forever and never noticed it.' Then they came in and got hooked," he said, though most of the building has since been repainted gray.
These days Steve is all about the uber-convenient, extra-tasty and even healthy fare at the restaurant.
Though Steve describes 2-for-1 Wednesdays as "crazy around here," the menu features hot sandwiches and wedges to satisfy even the hungriest. The "Steve Special," a popular item made from grilled chicken, cheese, chili and honey mustard on a wrap, is served with french fries, at an easy to digest price of just $6.75.
The Dougie Burgers — always fresh, never frozen — can be ordered on a roll or wedge, and there are variations including cheese, bacon, chili or bacon & chili.
There are also pizza burgers, veggie burgers, and steak & cheese burgers.
Want it all? How about a steak, cheese and chili burger on a wedge? For the most serious appetite, there is "The Godfather," which features double steak with peppers and onions.
Breakfast fare is available all day. Options range from "The Healthy Choice" — egg whites with turkey, tomato on whole wheat toast — to the "Heart Attack" — eggs, cheese, bacon, ham, sausage and chili on a roll. There's also french toast, pancakes and omelets.
What's invaluable about Dougie's Stand By goes beyond reliably good, reasonably priced food. An independent, family owned restaurant is a rarity these days. But, even more, the modest restaurant is a trove of stories and memories. There is a sense of shared memories and easy banter that reflects the Zaccagninis' roots in the community.
Last summer Steve said he and his family were surprised and humbled when a modest fundraiser they planned for Alzheimer's Association resulted in a $50,000 donation.
According to the Alzheimer's Association, the Zaccagnini family's donation represented the single largest donation related to the Walk to End Alzheimer's, surpassing the previous benchmark of $16,000.
"Alzheimer's touches a lot of families," Steve said. "It was nice to be able to help."
Steve also has a soft spot for dogs and shares a photo on his phone of his own three dogs.
Tre and Skye are are Pit Bulls and the third, Sophie, is a French Bulldog. "Pit bulls have a bad rep," he said. "It's all about how you raise them."
And while a hamburger, chili or hot dog entices the hungry to traipse through snow drifts to get to Dougie's Stand By, spring will come.
When the weather warms up, the little patio will again open outside the restaurant. It even boasts a water view!
"I like it," Steve said of his job. "It's a lot of work, but I like seeing all the people, the new customers who come back. That's when you know you did something right. We have a lot of repeat customers," he added.
Count us in!
Dougie's Stand By is located at 604 N. Main Street in Port Chester. Tel. (914) 939-0022
Hours:
Monday 5:00 am- 4:00 pm
Tuesday: 5:00 am- 4:00 pm
Wednesday: 5:00am – 5:00pm
Thursday: 5:00 am – 4:00 pm
Friday: 5:00 am- 4:00 pm
Saturday: 7:00am – 4:00 pm
See also: Zaccagnini Family Raises $50,000 for Alzheimer's
---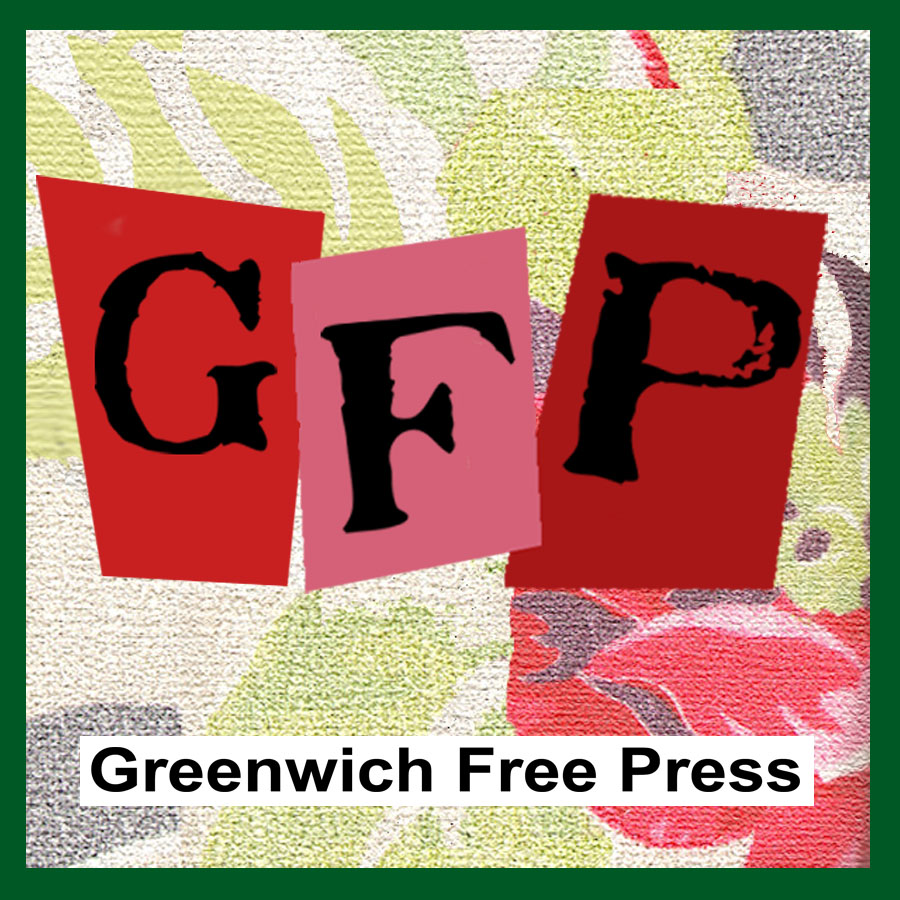 Email news tips to Greenwich Free Press editor [email protected]
Like us on Facebook
Twitter @GWCHFreePress
Subscribe to the daily Greenwich Free Press newsletter.