Many know Angela Swift from the annual New Year's Day swim at Tod's Point she organizes to benefit Kids in Crisis, Connecticut's only free, round-the-clock agency providing emergency shelter, crisis counseling and educational programs for children and families.
On January 1, 2017, Swift will again lead intrepid swimmers into the frigid waters of Long Island Sound, only the event will have added significance in light of the deep cuts to the Kids in Crisis budget.
As in past years, hundreds will turn out, dressed in bathing suits, bathrobes and even snowsuits, at 12:00 noon for the "New Year's Day Dip." The Greenwich Town Party is providing donuts and hot cocoa.
Explaining the genesis of the New Year's Day swim, Swift, a realtor with Houlihan Lawrence, a mother of three, a competitive runner and triathlete who participated in the annual KIC Triathlon, said in years gone by, she had joined a loose group of triathletes who gathered informally on New Year's Day for a dip.
When she was invited to join the KIC Triathlon committee, which met at the Kids in Crisis house in Cos Cob, she became passionate about helping the agency.
"It gave me an idea for a fundraiser for Kids in Crisis," she said.  "I didn't want to charge people, but thought people might want to buy a t-shirt."
"It's nice because a lot of people come early or stay afterward for a walk at the beach," Swift said.
Indeed, in Greenwich people can still be spotted wearing their "Plunge for Kids" t-shirts from 2013, the first year of the effort.
"It's wonderful if you have the means to give, but it's really special to make a difference in a way that involves the entire community – without just writing a check," she said. "Some people have such heartache in their lives, and to have Kids in Crisis is important. They're a small grassroots organization doing so much in Fairfield County."
In addition to Kids in Crisis, Swift is passionate about the Emily Fedorko Foundation. "The Fedorkos are inspiring," she said of longtime friends Joe and Pam, whose daughter was killed in tragic tubing accident on Long Island Sound in August of 2014.
"They're part of the North Mianus posse, and just their physical presence is inspiring," she said.  "Depending on your spirituality, God works in mysterious ways," she continued as she touched the blue beads of the bracelet created in memory of Emily. They've handled the situation with such grace, and they've had such an impact on all of us in the boating community."
When she is not working or volunteering, Swift stays busy following her favorite sports teams, the Yankees, Giants and the Clemson football team. "We are die-hard fans," she said.
Swift, who has sold an incredible 19 houses so far in 2016, said her mantra is, 'The best is yet to come.' "That is what I say to myself every day," she explained.
With an unwavering smile, Swift loves selling real estate in Greenwich, delighting in sharing all she loves about our town with her clients, often young couples moving out from New York City.
Attributing much of her success to referrals, she said sales have included many of "the nickle and dimes" – houses in the $1 to $3 million range, a sprinkling of houses in the $4 to $5 million range, and some under $900K."
"There is something for everyone in this town," she said. "A lot of first time buyers think they can't afford Greenwich, but they can. I tell then, 'You may not get that fancy kitchen, but I know builders.'"
"The cost of entry is steep, but once you're in, the value is amazing. There's the beach, walking on Greenwich Avenue, the Montgomery Pinetum, back country trails and excellent public schools." – Angela Swift
Swift, who specializes in Old Greenwich, Riverside and North Mianus said, "When you take clients to these neighborhoods, they notice the sense of community. Millennials in particular appreciate that. They also like being close to the train and shops. They see people walking their children to school and like the sense of neighborhood and community – kids riding their bikes and playing in the front yards."
"In North Mianus, you get a little more for your money," Swift continued, referring to her neighborhood as "No Po," short for north of the Post Road." Of North Mianus School, which her own children attended, she cites the school's diversity and the impact of school principal, Angela Schmidt, as drivers of the school's popularity.
"When you talk about the diversity of Greenwich, that really strikes a chord with young couples coming out from New York City," she said. "And the fact that parents are so involved. The public schools, in my mind, are phenomenal and give an opportunity to allow Greenwich children to experience the real world."
Having grown up in an "old-fashioned Italian family" in Sleepy Hollow, New York, Swift said developed a love of cooking for gatherings of friends and family.
"Growing up, we always had big Sunday dinners, and I love having my friends join my  family for meals," she said, adding that the friendships she has made in Greenwich are invaluable.
"The friends I have made in this town are amazing. After college I thought, 'How will I ever make friends like them?'" she recalled. "These women, my girlfriends, are some of the most brilliant, most capable people I know. They are there in a heartbeat for each other," she said. "They are enthusiastic, supportive and bright. They're innovative and entrepreneurial, and they compliment each other."
Having met her husband in college when she had a share in a beach house at Dewey Beach in Delaware, Swift said, "I dragged him up here, and we moved to Havemeyer Park, which they called 'Have a Baby Park.'"
Fast forward, oldest daughter Brooke is a digital marketing analyst at OMD. Tyler is studying at Elon University, where he is a business and entrepreneurship major, and Courtney is loving Innovation Lab at Greenwich High School.
Today, Swift said her favorite spot in Greenwich is Tod's Point.
"It's the absolute crown jewel of this town," she said. "Not just the beach, but the Chimes Building, the Old Greenwich Yacht Club, the wind surfers and, of course, the view of the New York City skyline."
Watch GFP for details on the New Year's Day Dip.
More on Swift at Houlihan Lawrence is available online.
Check out video from the "Plunge for Kids 2013" and the "Plunge for Kids 2015"
---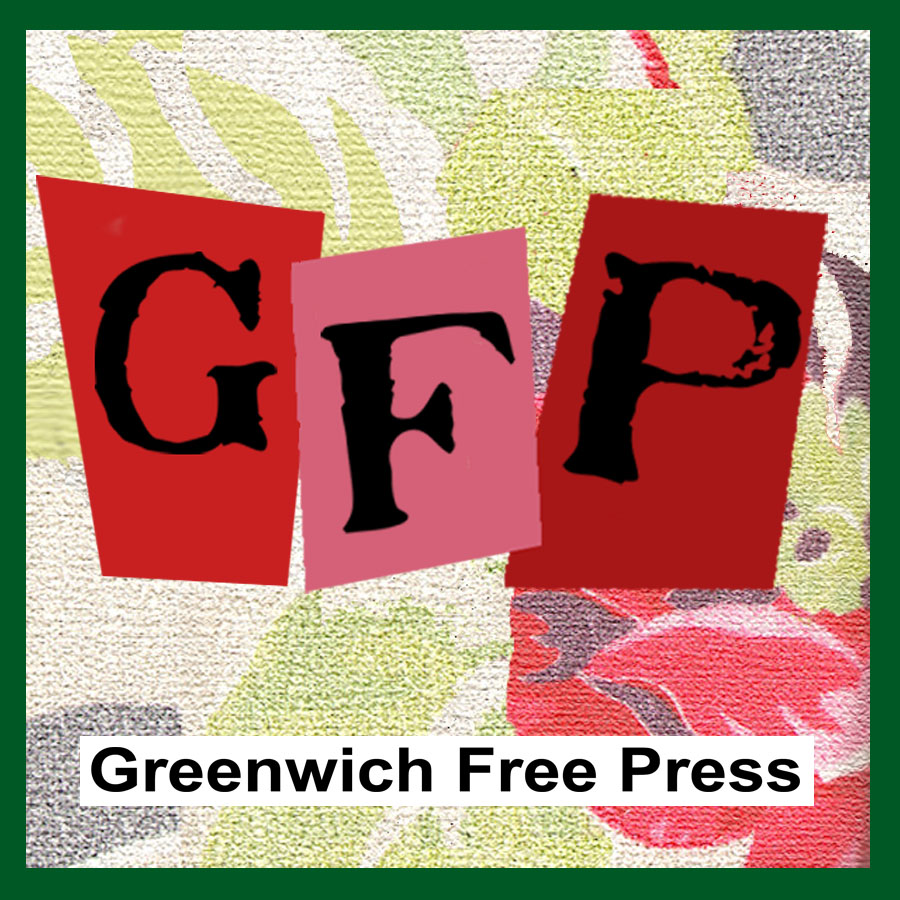 Email news tips to Greenwich Free Press editor [email protected]
Like us on Facebook
Twitter @GWCHFreePress
Subscribe to the daily Greenwich Free Press newsletter.