Elizabeth Budinoff was known as a theater kid at Greenwich High School. After immersing herself in all the school's on stage traditions, from SRO to the spring musical, she headed for warmer climes for college in 2014.
At Furman University in Greenville, South Carolina, she became a member of a sorority, with its own set of traditions.
"It's a big thing in Greek life to give gifts," Elizabeth explained recently, home for the holidays between semesters. "When you get asked to a formal, it can be expensive for the guy, so you give a nice gift."
Similarly, she said there is a tradition of Big-Little, which refers to older sorority members being assigned a younger one to make them feel welcome.
"The Big Little Reveal is when you get into a sorority and get assigned a 'Big' and when you are a sophomore you get your own 'Little' and make them a bunch of gifts," she said.
The key is that the gifts must be handmade. Some of the crafts girls make include painted canvasses, t-shirts, mason jars, wineglasses with decorated stems and filled with candy, and even painted canvas sneakers.
Elizabeth, who rose from GFP intern to freelancer reporter, said she stumbled on the perfect personalized gift to make both her formal date and her Little.
"I like painting and find it relaxing," she said. "Over the summer I painted a cooler for myself. Then I made a cooler for my Little.
It wasn't long before other girls in her sorority began asking Elizabeth to paint coolers for them, with each having a custom design.
"We do a lot of anchors in our designs because our sorority's symbol is an anchor, which stands for hope," Elizabeth said as she scrolled through her Instagram to share photos of coolers for her sorority sisters.
She said some of the other girls tried painting their own coolers, but were surprised that it wasn't as easy as it looks. "It's a long process with several steps," she said. "First you have to sand the cooler and prime it. That involves taping off sections. Then you seal it with car sealant to make sure it is waterproof and can hold up at the beach."
Elizabeth said she's been asked to come up with a variety of painting designs and themes for custom coolers, but she's also been asked to direct her talents to canvasses, flasks, sneakers and even wooden shapes and letters.
And her customers are not just sorority girls. She recently made a cooler for a boy to take to the polo matches.
"Every cooler is customized. People can contact me through my Etsy page and we can collaborate," Elizabeth said, adding that the pricing reflects the work requested and is different for each job.
"On my Etsy page, Cavalier Crafts Co, just click on Request Custom Order or Contact Shop Owner," she said. On Elizabeth's Etsy page, where she has two 5-star reviews, there are photos of wheeled coolers, canvasses, thermoses with handles, and 28 quart custom painted coolers.
As of the time of publication, Elizabeth said it is possible to have a cooler painted in time for Christmas. Contact Elizabeth through her Etsy page.
"I try to give photo updates as I go along to make sure the people are happy before I send it out," Elizabeth said, adding that her process is collaborative. "I also do water marbling. That's where you put spray paint into a big tub, where it floats, and then you  use a dipping technique."
Instagram @cavaliercraftsco
Blog: CavalierCrafts.tumblr
Etsy page: Cavalier Crafts
---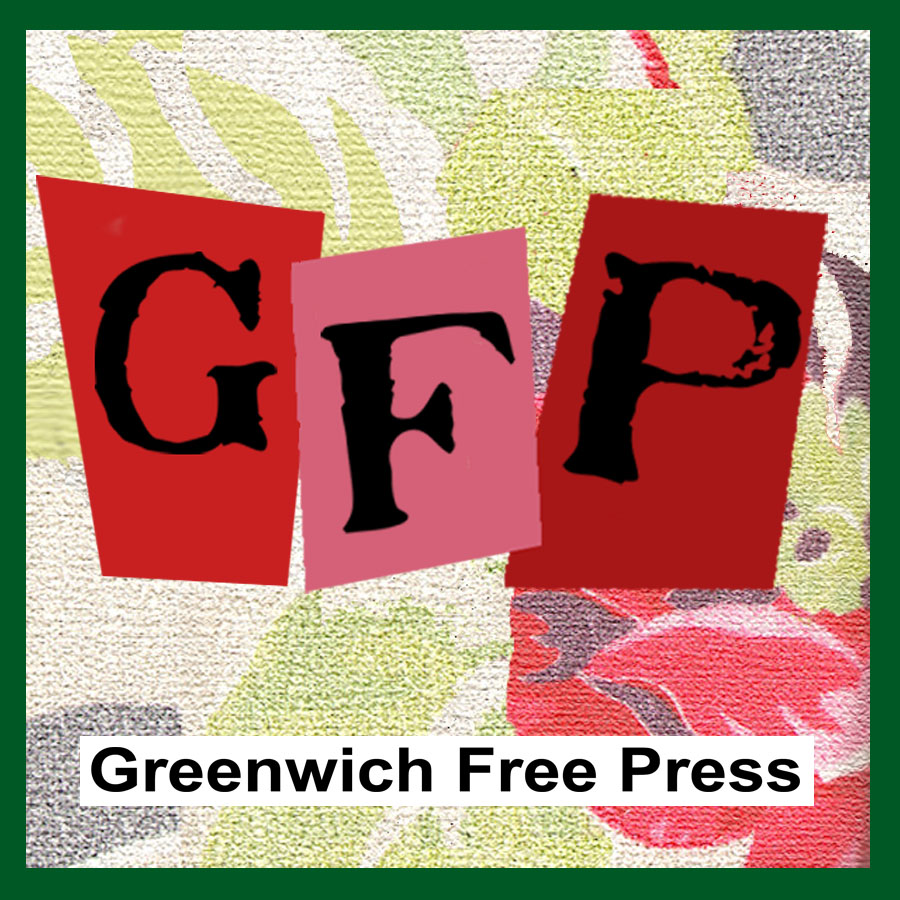 Email news tips to Greenwich Free Press editor [email protected]
Like us on Facebook
Subscribe to the daily Greenwich Free Pressnewsletter.