"This is the best sandwich I've ever had!" Romano Orlando said on Friday as he tucked into a Joey B's "Scarpelli Melt."
"The sausage is so good. Do you make it yourself?" he asked, before comparing the sausage melt to the gold standard – his grandmother's cooking.
Joey B's owner Dom Delfino smiled and explained that the sausage was made around the corner at Scarpelli's Sausage Shop on Bible Street.
Romano, who stopped by Joey B's with fellow GHS YES Club leader Greg Goldstein to talk about his club's sports equipment drive, said he had recently been into Joey B's when his rugby team did a fundraiser there.
"That was the first time I'd waited tables," he joked. "But I had the best hot dog of my life that day," he said, which made Dom smile again.
"Our hot dogs are on a toasted bun. When you bite into it, you get a crunch," Delfino said.
Dom, the youngest of five Delfino children – 4 boys and one girl – said he was born and raised in Pemberwick. When he was just 14, his father passed away, which was a real blow. He gave up baseball and football and set out to find a job to help the family, which established his roots in the food business.
Dom  attended the old Byram School until the school was shuttered, the town dispersed to Ham Ave School and Glenville Schools. Dom wound up at Hamilton Ave.
Later, when Dom went to Western Middle school, he got in the habit of stopping at what as then JP's Stand-by on the state line.
"I went into JP's Stand-By and asked for work," Dom recalled of the job search he embarked on as a teenager. "The owner, John Pellino, really took me under his wing. I became the clean-up guy."
"John Pellino became like a dad to me," Dom said with some emotion.
"We lived next door to the Zaccagninis," Delfino said. He worked with Doug Zaccagnini at JP's Stand-By, which  ultimately became Dougie's Stand By. He worked there until 2005. In 2008 he bought Joey B's.
Joey B's is something of a landmark in Cos Cob, with its classic diner appeal and curved ceiling. Though their hot dogs are delicious – they have won Best of Greenwich from Greenwich Magazine from 2011-2015 – the small restaurant boasts a full menu of salads, wraps, melts, burgers, fish and wedges, in addition to an extensive breakfast menu. Their soups are also popular, and include bean barley soup, chicken soup, lentil soup, kale & sausage, and New England Clam chowder. There's also a gluten-free menu items.
Delfino said that because the seating is largely to stools along the counter, the restaurant an be quite social, with friends and even strangers chatting and laughing.
"If you don't want to talk, or want to just sit and eat, nobody will bother you," Lu said. "When the weather is nice, there are some tables outside."
Some of the menu staples are named after loyal staff and customers."Justin's Salad," delicious and beautifully presented, is named for Justin Currytto, who started working at Joey B's when he was 16.
Currytto said the restaurant has the best milk shakes, and are made from real ice cream. "There are people who stop in just for a milk shake," he said.
"They make the best Philly Cheese Steaks," regular customer Pat Carpenter piped in.
Another customer, Ellie Telzer who was stopping in for a cheeseburger and mint chip milk shake for her 13-year-old said, she'd discovered Joey B's three days earlier, and had returned every day.
Bob Morelli, who took up a stool around 3:30 Friday afternoon, said he literally comes to Joey B's two or three times a day, every day. "Dom really has the pulse of the area. He's a great business man. And he loves the kids. Everyone here works so hard," Morelli said.
As for Joey Champagne, Mr. Morelli said, "He's the mainstay. He knows what they want to eat before they even walk in the door." Pointing to the kitchen area through the window over the counter, he said, "That's Paul, he's the soup man."
GHS sophomore Greg Goldstein, of the GHS Y.E.S. club said, "My family comes here all the time for Sunday breakfast."
And at breakfast, people love our omelets. He explained that while other restaurants have omelets that folded, ours have the ingredients
"Kids love to come here for griddle cakes and comfort food," Delfino said, pointing out the wall of chalkboard set up at the ideal height for a child.
Around 3pm, Dan Sabia stopped by for something to eat after school. Sabia, who plays water polo for GHS said his team recently did a fundraiser at Joey B's and raised $1,500. "It went great," he said. The team waited on customers and Dom donated tips and 20% to the club."
And while many locals associate Dom with Joey B's since they've known him for years, it's Lucretia, known as "Lu" who is the steady presence at the restaurant. Dom has a full time job as a sales manager with a food company, and works three nights a weeks at Joey B's.
"I love the people. Everybody's like family and we're always talking and laughing," Lu  said, adding that although the regulars are locals, families and kids, drivers on I95 go search Google for good place to eat in Greenwich, or see our great Yelp reviews and find us."
---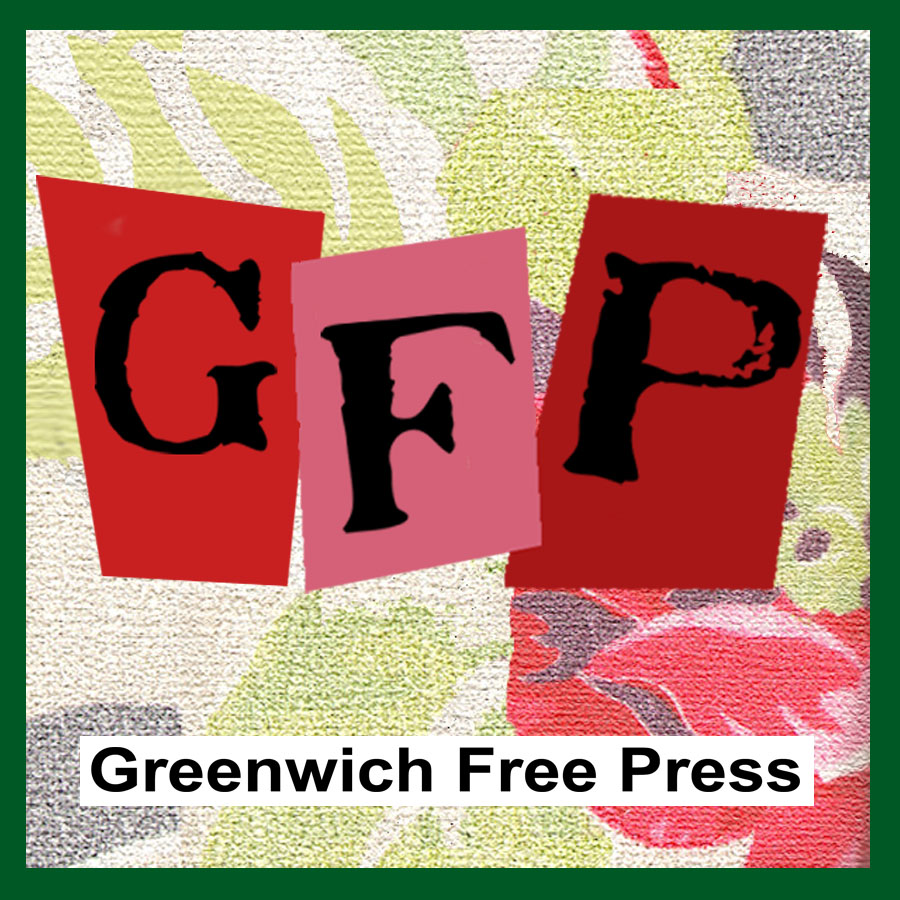 Subscribe to the daily Greenwich Free Press newsletter.
---
Asked if there was anything he hadn't been asked about, Dom said he's proud of his catering service. He said Joey B's recently catered an event for 150 people at a local bank.
"They wanted all appetizers – We made everything bite-sized – mini filet tips, mini quiches, and mini pork dumplings with pico de gallo and a dollop of sour cream," Delfino said.
Also, he pointed out that because of the modest size of the restaurant and its storage, everything is fresh. Always.
Joey B's Famous Chili Hub is located at 118 River Road Extension, in Cos Cob.
See also:
Fundraiser at Joey B's to Benefit GHS YNet Club
YES GHS Club Collection Drive Will Connect Donated Used Sports Gear to Kids in Need
GHS Rugby Team Fundraiser at Joey B's Raises Nearly $1,000
Dougie's Stand By: Traffic Island Hot Spot on Greenwich-Port Chester Line
---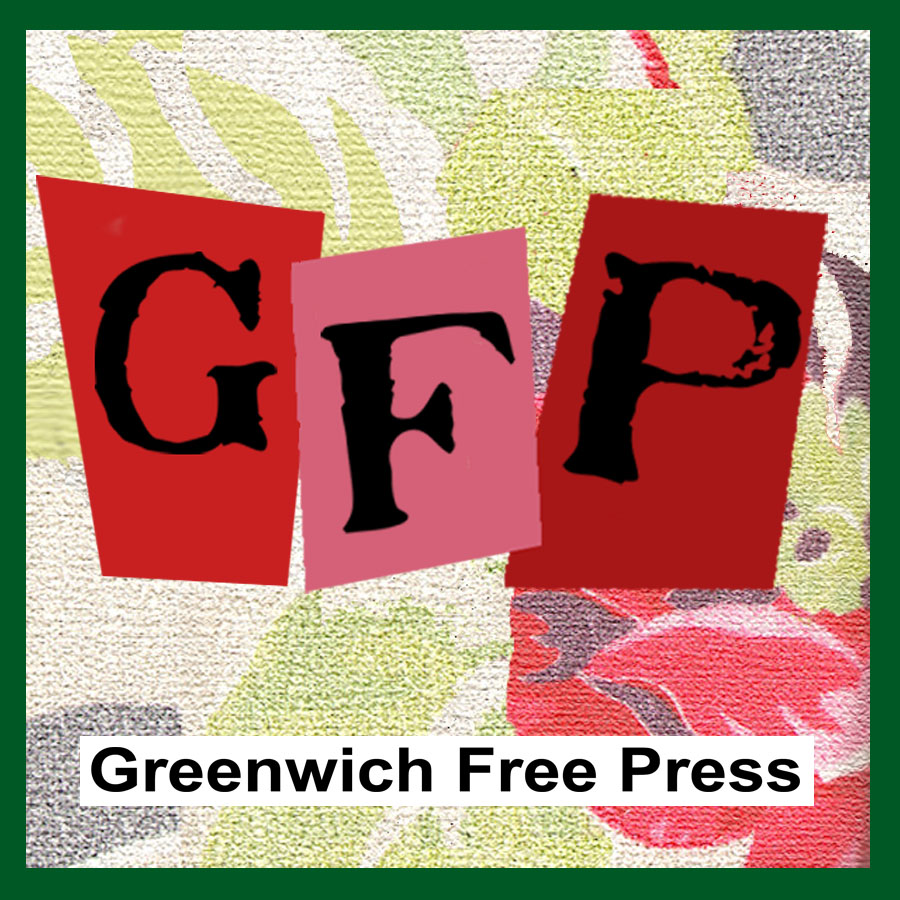 Email news tips to Greenwich Free Press editor [email protected]
Like us on Facebook
Subscribe to the daily Greenwich Free Press newsletter.