Sitting down in the pizza parlor he has run for 40 years, owner Vincent Ferraro recalled the leap of faith it took to purchase the business for $15,000 back in 1976.
Vincent was just 23 when he bought out "USA Pizza," and renamed it Glenville Pizza.
But the young entrepreneur was good with numbers, understood pizza making and already had honed his act. His twirling act, to be specific.
The bit of theater came about when Vincent was about 13 and hung around Luigi's pizza parlor in Harrison, NY.
"I was one of seven kids in my family, so there was no spending money," he recalled. "I loved pizza, but I never had any money." Vividly recalling that pizza was 25¢ a slice, $1.75 for a large and $1.35 for a small pizza at Luigi's, he said he always loved pizza.
"Luigi's was a big Friday night hangout in Harrison next to the theater. I was always there with friends, but never ate anything. One day the owner asked me, 'You Italian?' and I answered him in Italian," Vincent recalled. "'You want to work here?' he asked, and I said, 'Yes! Can I eat all the pizza and drink all I want?' I asked and he agreed."
Vincent described the great pride he took in the job at Luigi's. "I felt like I was really somebody, not an outsider," he recalled, adding that he was short, but there was a step up behind the counter. He said there was a 20 ft ceiling and he'd throw the dough up high, where sometimes it would stick and come down maybe 10 minutes later, maybe an hour later.
"It was always a surprise when it came down, and on a Friday night it was quite entertaining for the crowds."
"I became a ham ever since," Vincent said. When he worked at Luigi's he'd go to school from 8:00am til 3:00pm and have a snack and do his homework when he got to work. He said the Louie and his wife became a second set of parents.
"If I'd gone home after school, nobody was there anyway," he said, adding that his mother worked in a factory and his father was a laborer who toiled long hours.
The lure of $15.00 a week meant dropping out of high school, but certainly Vincent learned how to run a successful business.
In fact, he said Louie's son Frank, who runs Frank's at 23 Putnam Ave in Port Chester with his brother Bobby, also learned the ropes from Luigi.
Though he started to work at Luigi's at 13, Vincent already knew he was an entrepreneur. "You had to be 12 to have a paper route. When I was 11, but my brother was 12, and he gave me his route," he recalled. "Having a route was a way of having your own business. Your noodle starts to work,"he said, pointing to his head.
Having arrived in the US from Italy at the age of about 8, Vincent said he had to learn English, but, math was the same.
His first job was on the back of an open truck selling watermelons. "One man used to drive through Italian neighborhoods and yell, 'Watermelons!' and the ladies would give me a penny," Vincent said, comparing the first of many work experiences in America to life in Italy, where his family had been "dirt poor."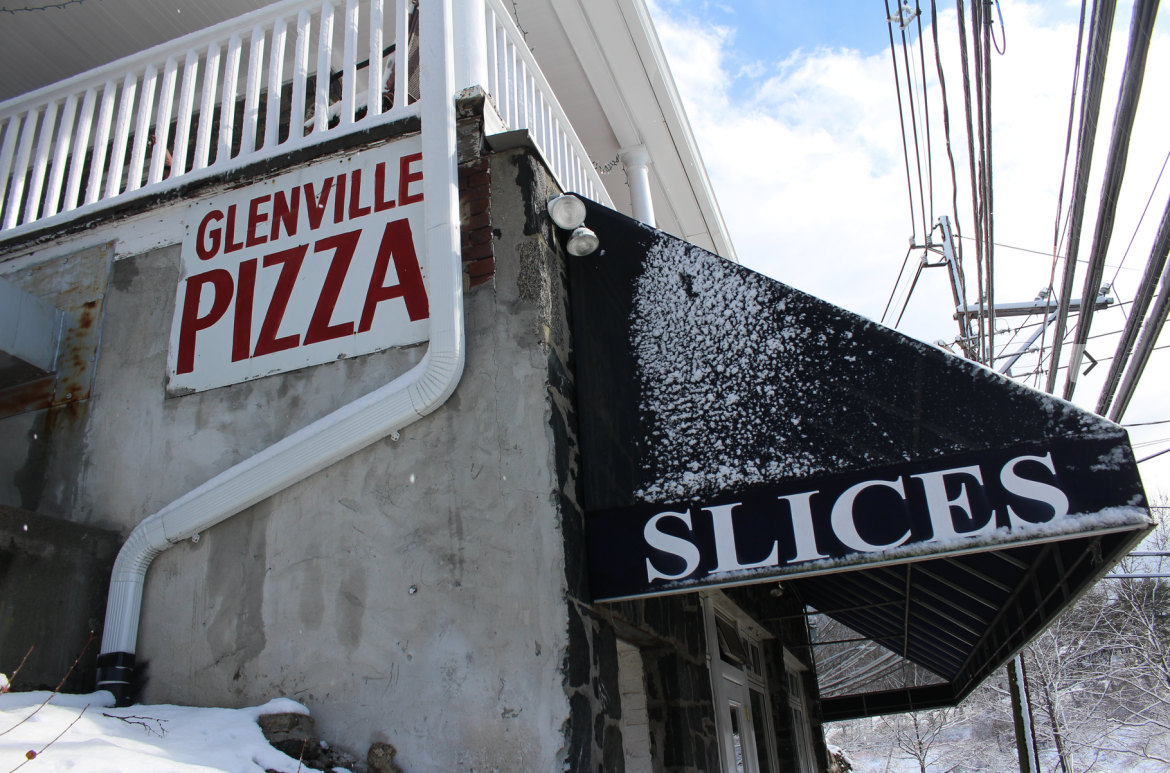 "We had a hog and us kids didn't live much better than him," Vincent recalled, adding that the three room house fit his parents and a half dozen children. "My mother cooked over the fire in the fire place and each of us kids had a spoon and ate out of the same bowl," he recalled.
The Ferraro family lived on the mountainside in Calabria, in a village called Malito. "I probably walked 5 or 6 miles every day, down to the valley where people farmed, and back up the steep hill. My mother was carrying babies and supplies in baskets on her head. Everything you could buy was made in the USA," he recalled. "When I was seven or eight, nobody had anything," he said, adding that people swapped animals for possessions.
"I wish my children would have one month of my life as an eight year old," Vincent said. "We had zip. Nada…. no plumbing, no stove, no running water." That said, he never felt poor. "I had a wheel. It didn't have any spokes. I pushed it with a stick. That was my toy. If you had a soccer ball, you were like a God," he joked.
In America, Vincent remembered that his first glimpse at a television set was through the doorway of someone else's home. "When we got to Mamaroneck and I turned on a switch and the lights came on. I went, 'Wow!'" he recalled, adding that in Italy the family used kerosene lanterns.
In Italy, it was one brother's job to take care of the family's two cows. One took care of a goat and a sheep. He recalled how his dad had a mule, which at the time was like having a Rolls Royce. "He tied the mule up a little too tight one night," he recalled, adding that unlike horses, mules lie down to sleep. "He basically hung himself. My dad cried for a month," he said, referring to the loss that took a toll on his livelihood.
Vincent said that when Louie sold the business to go take care of his son after he was hit by a car, a deal was predicated on Vincent's continued employment. He had been making $15 an hour for 60 hours a week, but by agreeing to stay on, he got a nice raise. Still, he was soon to earn even more.
One day a red sports car pulled up outside Luigi's, and a man offered to hire him for another pizza business, Vincent initially balked. "I had made a promise to stay at the restaurant and I never missed a day of work either – I don't know if that makes me smart or stupid, but it's the truth," he said. "The man gave me his card and said to think about it and said I should come see him at his restaurant," he said, referring to Sal DeRosa.
A few months later, Vincent said Sal DeRosa returned. By the end of the conversation, Vincent, who was 13 at the time, recalled there was an offer he could not refuse.
"He said he'd pay me $2.00 an hour! I was working 50 hours a week for $35, and I'm quick with numbers," Vincent recalled, adding that at the time his father was raising seven children on his $90 a week.
"I walked around with a face so glum, the lady's husband asked what was wrong," Vincent recalled. He finally admitted to the owner's son that he'd gotten the offer from Sal DeRosa. "He turned and shouted, 'Mom, Vinny just quit!' and that was it."
"Sal is a legend," Vinny said. "I got lucky being with Sal so long because people recognized me here in Glenville, and they recognized the pizza too."
A Neighborhood Pizzeria, Cash Only, No Delivery
In addition to all his experience, another reason the pizza is consistently good at Glenville Pizza is that Vincent has not changed wholesalers in 40 years.
"I use the best. If we changed a company, the pizza wouldn't be the same. People would notice the difference," he said. "The pizza is me."
Explaining why he resists taking credit cards, he said it is not so much that he is stubborn, as that credit cards would open the floodgates of corporate orders of multiple pizzas.
"I can only make about 150 pizzas a day," he said. "This is a small space and I can only store just so much. We don't use processed dough. We make the dough fresh every day. I don't want to run out for my regular customers," he said, adding that only three people can fit behind the kitchen counter.
"The pizza is always the same temperature and always crispy," Vincent said, adding that if he were to add a delivery service, he would risk the pizza arriving less than piping hot. "It's one thing if you come and buy it and bring it home, but if we're sending a driver out with ten stops to make, you risk it not being hot when it arrives."
Mr. Ferraro sees himself a lucky man with no complaints, though he did admit if he had more space he would like to add pasta to his menu.
Though the space is compact, Vincent said when he first arrived, there were two businesses in Glenville Pizza's current space at the sharp corner of Glenville Road.
Pointing to an opening where once was a wall, Vincent said one half of the restaurant once housed Hvolbeck Construction. "They moved out and I offered to rent that space, and remove the wall at my own expense," he said, adding that at that point he asked if he could have first dibs at buying the space if it ever were to be sold.
Vincent said he was shocked when one Friday night in the early 1980s, right around the 6pm dinner rush, he was presented a letter saying the space was for sale, but he only had 72 hours to decide, and Monday was Martin Luther King holiday. Vincent consulted the attorney who worked next door, Mr. Arnold Orlowitz.
"Orlowitz said, 'Aha, the old Squeeze Play!" Vincent recalled how Orlowitz encouraged him to pay the $300,000 asking price and extra to borrow the money, which Orlowitz organized. "I was terrified, but I agreed. I borrowed every penny. I was almost crying. The $300,000 was like $3 million to me. He said just make believe you're paying $305,000, so that made sense," Vincent said. "He said, 'I'll take care of this.' And there was never going to be a closing – they didn't want to sell to me. Orlowitz went to their attorney's house and the guy asked for $300,000 cash. Orlowitz was tape recording the whole conversation – he was wired. He asked him, 'You know a Trustee's check is as good as cash and you can cash it in the morning.' And he agreed!"
"That's my fairy tale story of how I became rich," Vincent joked. He has worked 90 hours a week for 35 years to become a millionaire. "I never got to see my kids and the first five years were very rough. I was working like a donkey. I made ninety-nine percent of the pizzas myself – to my perfection," he said, adding that he continued twirling until three or four years ago, but that his arm and shoulder took a toll in the process.
Come See Vinny the Pizza Twirler!
The familiar drawing of Vincent twirling the dough outside his pizzeria has its own story. Back in 1976 when Vincent started out in Glenville, an illustrator offered to come up with a drawing in exchange for 13 pizza pies – one a week. Vincent agreed, and the man stood across the street with a camera and took several photos of Vincent twirling the dough.
"I twirled it really high and he took a photo with the pizza in the air," he recalled. The familiar red illustration has graced thousands of pizza boxes since 1976.
Vincent said he honed his twirling act at Luigi's and Sal's, but he also credits a certain redhead for popularizing the concept. "Twirling was big in the 1970s. I love Lucy brought it up," he said, adding that he arranged the kitchen at Glenville Pizza where people can see it intentionally.
Yet another unchanged aspect of Glenville Pizza since 1976 is the phone number, which many in town know by heart as 531-9852. But many don't know the number stems back to the time there was a payphone in the spot currently occupied by an ATM.
"We had a pay phone that employees used, and it was also the business phone number for many years," Vincent recalled, adding that the phone company insisted he add a new phone number – 532-1691 – when he removed the pay phone, but he was relieved they didn't reassign the original number.
The restaurant is open seven days a week, though Vincent recalled that for a time he was closed on Mondays. "Mondays used to be slow, so I thought I'd close one day a week," he recalled. He changed his mind, he explained, because business took a hit. "It took seven months to build it back up," he said, adding that he has never had to advertise, so, once word got out out that they were closed Mondays, it took a while for people to unlearn.
These days, Vincent's son Vinny Jr and longtime employee Antonio Luna are entrusted with the pizza-making task, though Vincent is never far away. Antonio Luna and his son Marvin work the first shift. Vinny Jr, the youngest of Vincent's six children at the age of 22, comes in at 2pm and works til closing at 10pm.
Glenville Pizza is located at 243 Glenville Rd. Call in your order at (203) 531-9852 or (203) 532-1691.
---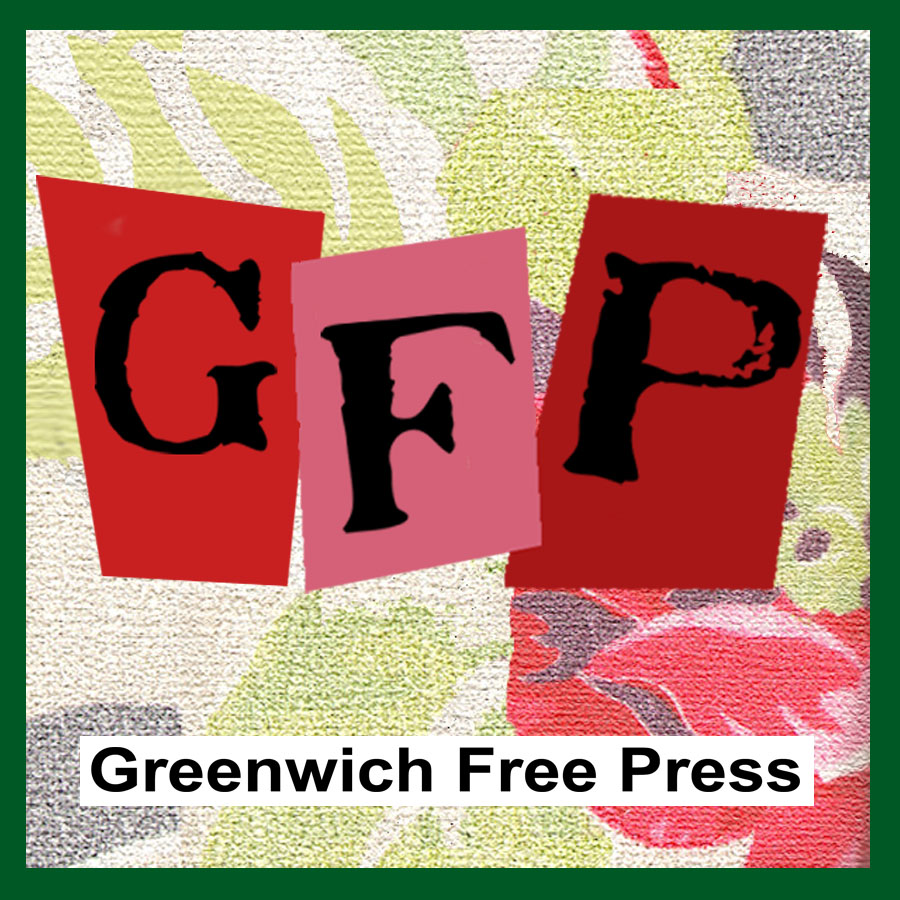 Email news tips to Greenwich Free Press editor [email protected]
Like us on Facebook
Subscribe to the daily Greenwich Free Pressnewsletter.