Happy New Year, dear Greenwich Free Press readers.  We've grown through word of mouth, the blessing of social media, and the contributions of local talent including reporter Rose Zivic, and Asher Almonacy, whose photo galleries have told many a story in their own right.
GFP has also benefitted from the efforts of several amazing interns including Matt Pignatero and Courtney Oarr who spent their final 6 weeks at GHS covering the Greenwich beat.
Nicola Traynor, contributed over the summer before heading to Northwestern University in Illinois. Allie Primak, a Greenwich Academy senior was dedicated all summer to the site as well. James Finn contributed several stories while he sought full-time work and landed a great job in DC recently. Thanks also to Mary Rowley, Chistopher Stevenson and Alleyha Dannett for their amazing contributions.
What started out as a blog on Feb. 3, 2014 grew quickly. GFP migrated to an independent host with the ability to accommodate advertisers in April. (We are so grateful to our advertisers here at Greenwich Free Press.) In March we added our free newsletter (click the link to subscribe or just send your email to [email protected] and we'll add you) and have relied on Mailchimp every morning at 6:00am, 7 days a week to send the news to email inboxes throughout town and beyond.
If you enjoy following GFP on Facebook, or the daily newsletter, please tell a friend. If you have a local business and would like to be associated with a quality hyper-local content with a healthy mix of news and human interest pieces, email [email protected] Our advertisers report that they receive calls from our readers.
Top Stories of 2014:
Greetings from Cos Cob, 06807. Love, Greenwich Dance Studio
The story that went viral took place during the lazy days of summer. Kate Truesdell is anything but lazy and despite her advanced pregnancy, pulled off the opening of her Greenwich Dance Studio in Cos Cob in the old Callahan Bros warehouse behind Griffith Harris Insurance. Thank you Jenny Knoeller, GHS '15 for getting the scoop and thank you Kate, for the sneak peak!
---
Garden Catering: A History Built on the Nuggets We Love It was perhaps not a coincidence that when Kate suggested to Jenny Knoeller, GHS '15 and this editor that we do a feature on her husband's local business that it was destined also go viral. Kate is married to her high school sweetheart, Frank Carpentieri.
Did you know Garden Catering on Sound Beach Ave was originally a Metro North car? The nuggets are famous, but what crosses the counter is but a fraction of the operation. Not only has the operation expanded to multiple locations, but the tiny storefront (the width of a Metro-North car) belies the vast catering operation out back, accompanied by a fleet of delivery vans.
---
GHS Senior, Race Car Champion Has a Message for Drivers
Some of our most popular stories have been profiles of GHS students. We asked to interview Ben Albano because he'd been lauded for his anti texting-and-driving initiative and received the community service award during a spring Board of Ed meeting. We didn't know he was an accomplished race car driver until the interview. The result was a viral story about an understated teen. Ben was just back for break from his freshman year at UNC Chapel Hill and it was great to see him at the GHS band holiday concert.
---
GHS Senior Dances Her Way to Juilliard's Class of 2018
Christina Zuccarello GHS '14, Juilliard '18 was dancing on air when we met her in April at Greenwich High School. The lifelong dancer had recently gotten news of her acceptance to Juilliard, the culmination of years of practice and dedication, followed by an exhaustive audition process. These days Zuccarello is one of just 24 dance majors in the class of 2018 at Juilliard.  While Christina missed out of some of the traditions and downtime of GHS students, her dedication and hard work paid off.
---
Nail-biter Turns Cliffhanger: ZBA Fails to Muster 4 Votes Needed for Greenwich Reform Synagogue
On June 11, the application of Greenwich Reform Synagogue to build a synagogue on Orchard St went before the Zoning Board of Appeals and Greenwich Free Press was the only news outlet present.
Around midnight after dozens had spoken in favor or opposed to the project, ZBA member Lawrence Larson proposed a continuance of the hearing, but was thwarted by his fellow members.
Well after midnight, and following two tie votes, the proposal was, by default, was denied.  On Monday, July 7 the GRS filed a federal RLUIPA lawsuit.
---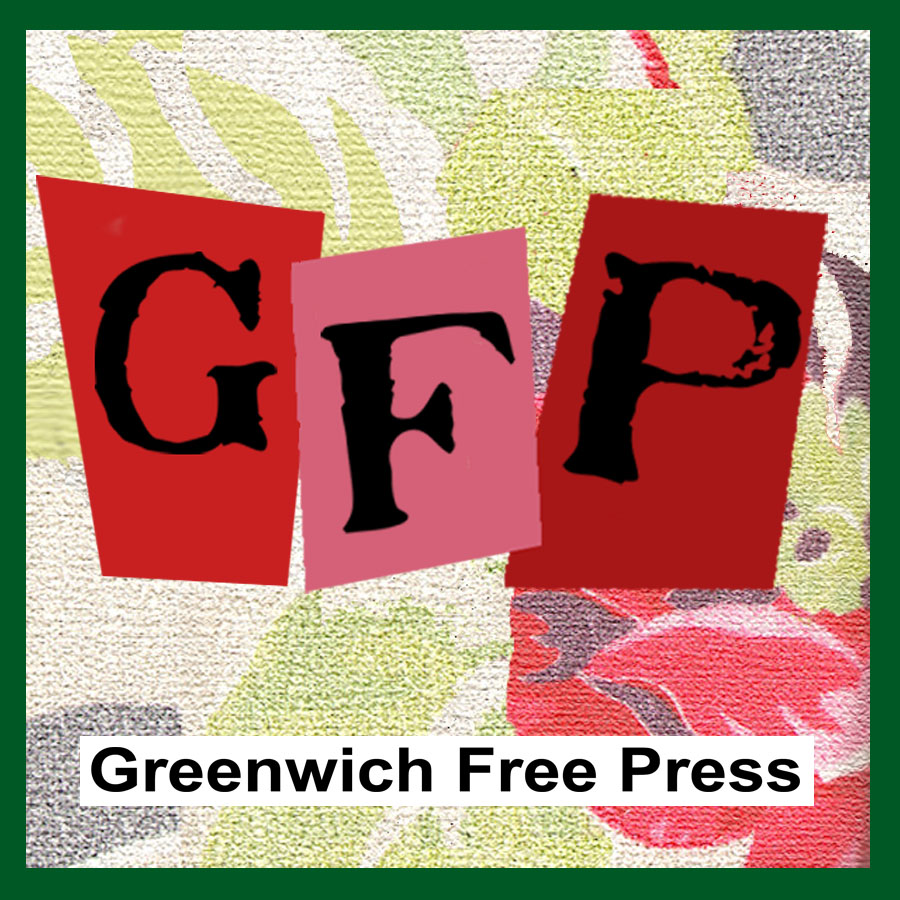 Like local stories like this? Subscribe to the daily Greenwich Free Press newsletter.
---
---

After a Rainy Morning, the Plankton Have the Last Laugh: Congrats GHS '14
GHS graduation was great fun to cover and the photos tell it all. It was also gratifying to see one my favorite teens graduate. Alleyha Dannett has contributed compelling features to GFP, and has a heightened sense of empathy and knack for writing. These days she id studying Women's Studies and Journalism at NCC.
---
Solidarity for Ferguson in Greenwich – Why One Black Teen is Livid and Afraid
Alleyha wrote from the heart after the Michael Brown's death in Missouri. Her first person reflections drew hundreds of Facebook likes and shares and some encouraging comments on the GFP Facebook page as well.
"My name is Alleyha Dannett, I am a graduate of Greenwich High School's Class of 2014, and I am livid and afraid," Alleyha wrote. "It is virtually impossible to feel safe in our modern society, as a Black person. The year may as well be 1954, because the paranoia of being gunned down at any moment, for anything as "wild" as playing your music too loud (while simultaneously Black) or walking down the street (while Black) seems to be just enough to deserve death."
---

"Die-In" Protest Staged at Greenwich High School: "White Popular Seniors" Called us "Rats"
GHS student government president summed it up well, just after the Dec. 8 die-in protest that he and a group of students organized.
"Some students would like to use this opportunity to make a joke. But, there was a lot of genuinely heated and charged discussion on our class Facebook group about this, a group of about 600 kids," Reinken said during an interview with several members of the media outside the glass corridor, even as hecklers shouted at him.
"There was a lot of joking and name calling, but at the same time there was a serious discussion, and I think a lot of people were informed by the discussion and a lot of people were hurt by that discussion, but at the end of the day I'm glad that the GHS community was able to have a discussion about race in our community."
---
Peeling off Layers of History at Ada's: A Family Project
At a July 23 meeting of the ARC — The Architectural Review Commission — GFP was again the sole media outlet in attendance.
We snagged an exclusive when representatives from Ada's Variety Shop presented plans to restore the vintage house that has been known for penny candy for decades. A story about the proposed restoration drew hundreds of likes and thousands of page views.
Contractor Jeff DeLuca who is leading the restoration, reached out, having read the story and arranged a feature with the help of the Romanello family. Another page view jackpot ensued.
At Halloween, despite being knee-deep in the renovation, the family continued Ada's tradition of handing out penny candy and we were introduced to Mike Pietrafeso, talented chef who also worked with Frank at Garden Catering. Another exclusive ensued!
Ada's to Reopen in April: Meet the Chef, Mike Pietrafeso, Greenwich Native
Chef Mike Pietrafeso opes to open Ada's Kitchen & Coffee in April. He comes to Ada's with great culinary credentials and a concept for healthy, locally-sourced home cooked fare. Having worked with the likes of both Frank Carpenteri Senior and Junior, as well as Bill Taibe of The Whelk and Le Farm in Westport, Ada's Kitchen & Coffee will be Pietrafeso's first restaurant venture.
Watch this space for news of the restaurant opening this spring!
---
A Touch of Kindness: Cos Cob Crossing Guard, Carmine Gencarelli
Moving from Old Greenwich to Cos Cob, there were several hits. On the first day of school we profiled Carmine Gencarelli, the longtime, crossing guard outside Cos Cob School.
Carmine, with his well-known face at the Cos Cob hub, has never missed a day of work and knows all the families who rely on him to stay safe at a dangerous intersection. When he applied for the job ten years ago, he thought it was a volunteer job, and was surprised to learn it was a paid position.
---
Pomerance Mansion: A Historically Sensitive Demolition Alternative
James Finn hit it out of the park with his story about the demolition of the mansion at Pomerance. Finn even came up with a popular video chronicling the history of the mansion, which he posted to the GFP YouTube channel.
"The derelict Seton House in Pomerance. It is haunted?" Finn asked. The ghosts may have gone the way of the trespassers and vandals after the Town partially razed the historic house, taking it down to its foundation.
---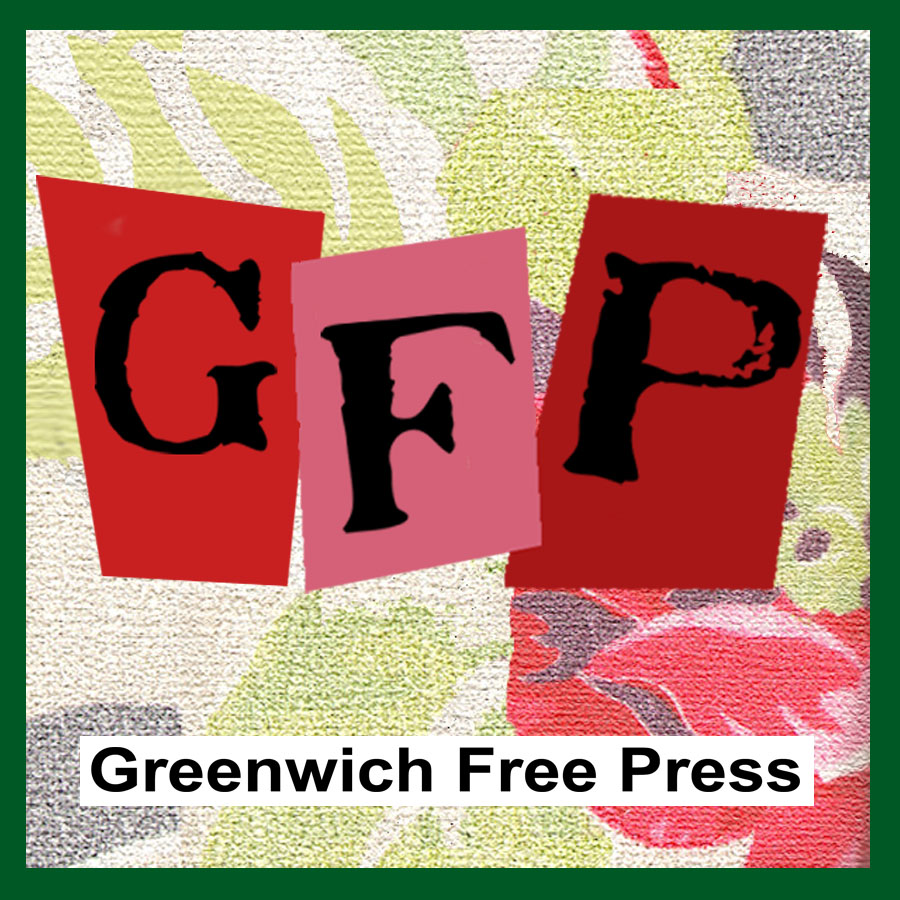 Email news tips to Greenwich Free Press editor [email protected]
Like us on Facebook
Twitter @GWCHFreePress
Subscribe to the daily Greenwich Free Press newsletter.