On Monday morning GHS students organized a "die-in" that drew hundreds of students who pretended to be dead while lying down on the bricks outside the glass corridor in below freezing temperatures.
By pretending to be dead, students protested what they perceive to be police discrimination towards minorities in general. Several students interviewed referenced disappointment at both the grand jury decision not to indict the Staten Island police officer in the death of Eric Garner who died in a police choke hold, and Michael Brown, the unarmed Ferguson, MO teen shot dead by police officer Darren Wilson, but most said they did not take issue with local police.
The protest was organized by Student Government President Blake Reinken along with fellow students who organized a Facebook event over the weekend.
At around 11:30am a line of about 100 students formed parallel to the GHS glass corridor.
A few minutes later, during passing time, a wave of students emerged from the exits and either joined the "die-in" or stood to watch the protest.
Just as the crowd quieted down and many lay in silence on the cold bricks at least one student could be heard shouting, "Racism is great. You are all idiots," as well as some profanities. Afterward, several students discussed their disapproval of that boy's remarks and at least one brought the remarks to the attention of school security.
Though the event was sanctioned by school administration, students risked tardies and unexcused absences by attending.
The goal, according to Reinken, was to foster discussion in the local community about the relationship between law enforcement and minorities.
"Let's make a statement that we stand against any cruel or unequal treatment of minorities by police in our community and all communities throughout America," Reinken said.

Minutes before the die-in, GHS senior Madison Blair said she'd posted a statement on Facebook Sunday night in favor of the protest, and that a dispute had broken out on Facebook between those in support of the protest and those who disapproved.
Blair's statement read, in part, "We need to start a conversation, both nationally and in our school and home communities, about the unequal and excessive force used toward people of color, but also about the inherent, institutionalized biases toward people of color on juries, in courtrooms, and in all other facets of the American criminal justice system."
Valerie Calkosz also said that the disagreement heated up over the weekend on Facebook and what she and others described as "white, popular seniors" she didn't even know called her a "rat."
Jace Larriuz said that via Facebook, some students, "were against us because they think what we're doing is to question police in our community. But what we're saying is that this is going on across the country. We're not saying police are all bad."
Emma Himes, a GHS 10th grader said she and others in AP US History taught by Mr. Baske had discussed the topic in class. Moments before the protest, Himes said, "We feel strongly that protesting is important. This is a significant topic. Just because we're younger, doesn't mean our opinion doesn't count."
Emma Potsklan said, "This is something that had to happen. This is not a race issue. This is a humanity issue."
GHS senior Emilia Donnelly said, "I want to make sure people know this is not about police in general. It's about the rights of minorities, because sometimes the majority has the responsibility to speak up."
Megan Muratore, a GHS senior, said, "It is very important for the GHS community to realize that there is unfair treatment of minorities in regard to police brutality, which needs to be addressed. It's great that the GHS community is willing to protest."
Daisy Ramos, a GHS senior who helped organize the protest said she'd moved to Greenwich in 6th grade and that her parents are Guatemalan and Puerto Rican. She described being profiled and pulled over in their car by Greenwich Police more than once.
Blake Reinken, head of GHS student government who took the lead in organizing the protest, said, "I think we're here because a lot of people in GHS and throughout the country are upset about what they're seeing… We know when something isn't right. There's a pattern in America and sometimes even in our own community."
Just after being heckled, Reinken said, "Some students would like to use this opportunity to make a joke. But there was a lot of genuinely heated and charged discussion on our class Facebook group about this, a group of about 600 kids."
"There was a lot of joking and name calling," Reinken continued. "But at the same time I think a lot of people were informed by the discussion and a lot of people were hurt by that discussion. At the end of the day I'm glad that the GHS community was able to have a discussion about race in our community."
---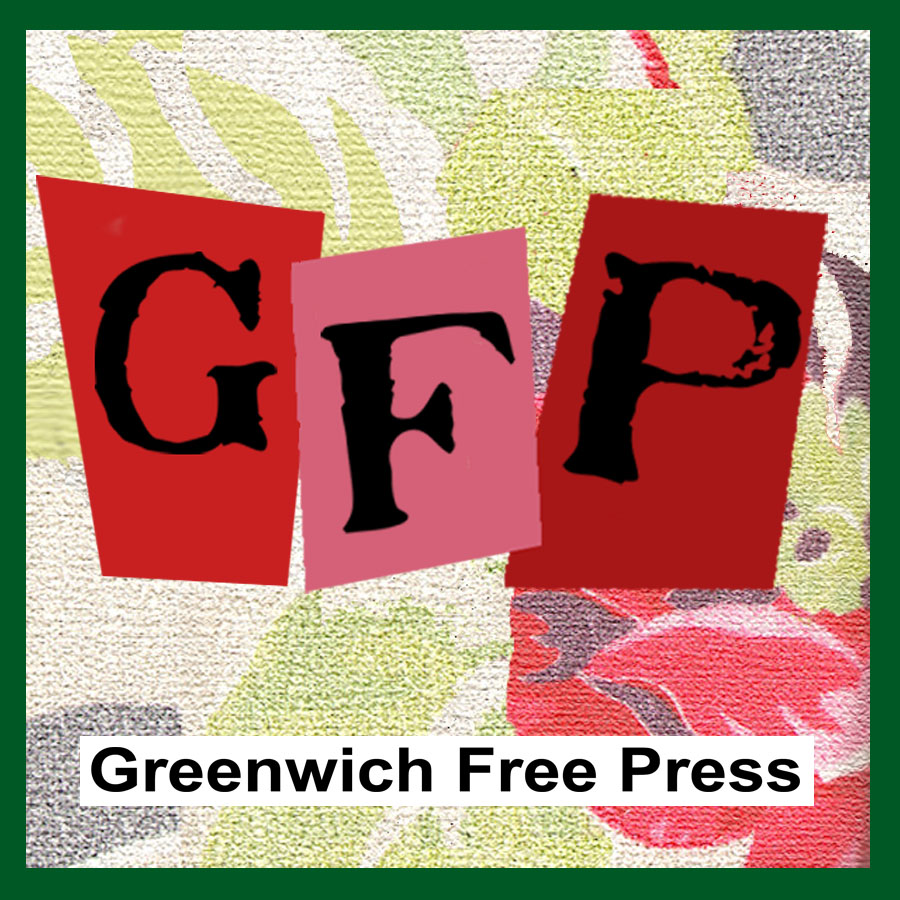 Email news tips to Greenwich Free Press editor [email protected]
Like us on Facebook
Subscribe to the daily Greenwich Free Press newsletter.