Crossing guard Carmine Gencarelli returned to work at the intersection outside Cos Cob School on Tuesday morning for the first day of school.
Adding a touch of humanity in a sea of aggressive traffic, Carmine is a well known presence at the intersection of East Putnam Ave and Mead Ave.
As he safely shepherded folks across four busy lanes of traffic, family after family, kid after kid, greeted Carmine like an old friend, making it impossible not to smile despite the honking horns of hurried commuters.
Carmine loves the kids and their families who rely on his assistance. "I let them push the button," Carmine said, though not all crossing guards oblige the kids' requests. And he occasionally allows them to help him tote the stop sign part of the way across the intersection.
But Carmine's crosswalk is trickier than most.
The intersection is devoid of right angles. There is a public bus stop, a busy Dunkin Donuts and a Chase Bank, and the entrance to the school's front loop.
And then there are distracted drivers —  the habitual texters and cell phone talkers — and red-light-runners. And then there are the vehicles that come to a stop smack dab on top of the crosswalk. Carmine has a strategy for every scenario that looks like magic, but might come from knowing the patterns by heart, the timing of the lights, the look in the eye of a driver who is not going to stop or chickens out half way across the crosswalk.
Cos Cob is heavily trafficked and, as Carmine explained, so many parents drive their kids to school that he arrives extra early to find his own parking spot. But he loves the kids and loves to keep busy. In fact, to meet Carmine is to know a man who frets at the prospect of being idle.
Carmine built the Gencarelli family home in Cos Cob back in the early 70s with his own hands. Even in retirement, he is prepping his house for a fresh coat of paint, which involves scraping and power washing, though he might rather be tending his vegetable gardens or his fig, pear or apple trees.
Old Fashioned Work Ethic
Carmine, who arrived in Greenwich at 14 from the Calabria region in southern Italy speaking no English. His uncle sponsored him, and after a few years he became a US citizen, eager to vote. His family teases him that he heads to the polls right when they open and never misses an election.
And, although he disappointed his family in Italy by leaving for the US, he is not only living the American Dream, but giving back.
But the move the US from Italy almost didn't happen. Carmine was working  and bringing home 50¢ a day. "That was their bread and butter," he said of the value of the money he brought home.
But off to the US he went, arriving in Greenwich where he attended public school.    Unfortunately, he lagged behind in English and the pressure to work was strong. Teachers told him he was failing English and needed to get extra help. Instead he left school and went to work.  Caddying at local golf courses was lucrative, he said. After a time he found full time work at Condé Nast. There, an acquaintance who had offered to sell him his Cos Cob Property said, "You have a job. Now you can buy my property," Carmine recalled.
He explained that work was plentiful and well-paying back in the 1960s, so he school after 8th grade. After Condé Nast, Carmine was hired by Pitney-Bowes where he assembled the postage machines that were ubiquitous in office mail rooms across the country.
---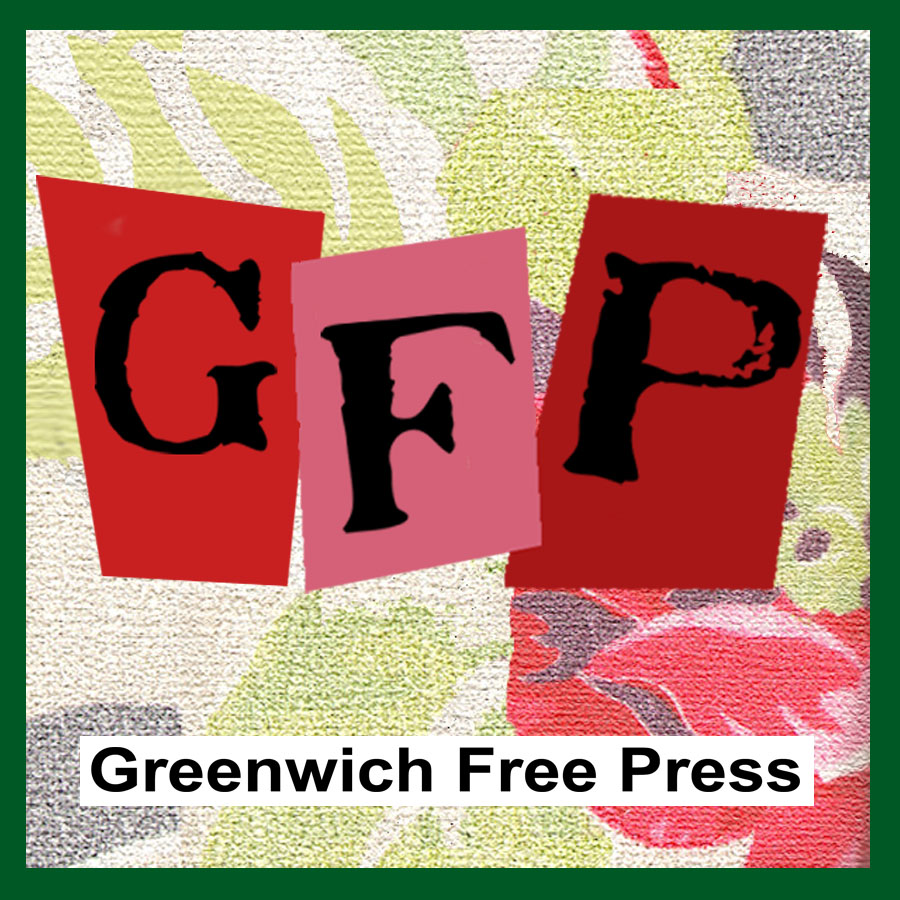 Subscribe to the daily Greenwich Free Press newsletter.
---
At Pitney-Bowes, Carmine was joined by Annina, who had loved working in the cafeteria at GHS but was eager for more hours and a year-round job. After working in the GHS cafeteria from 1973 to 1987, Annina was happy to have a year-round job with full time hours. At GHS, she would bring pockets full of change for any of "her kids" who were funds for lunch.
"If they were short even a penny, they wouldn't get to eat," recalled Annina, Carmine's wife of 48 years. "They're hungry kids," she recalled explaining to those who raised an eyebrow.
"The kids, grown up now, they still recognize me in the street and say, 'Hi Mizz Gencarelli," she said, remarking that the former students call her by her sir name, but call her husband just "Carmine."
After 38 years, Carmine retired from Pitney Bowes, but he has not been idle for a minute.
In Cos Cob, thieves abound in Carmine's neighborhood, but he gives their sticky fingers, or rather paws, a free pass. The culprits are deer, woodchucks and the occasional rabbit.
"They're hungry," Carmine said in a forgiving tone of the woodchucks who ate all his eggplants, though Annina teases him, "Carmine's deer don't munch on anyone else's garden."
Hobbies aside, when Carmine works his shift, the safety of the children is paramount. Not only does he cross the Cos Cob children, but in during his afternoon shift, the CMS kids cross Putnam Ave during en route to Chicken Joe's. He said there are even senior citizens he helps across the four busy lanes of traffic.
When Carmine applied with the Greenwich Police traffic department to be a crossing guard, he assumed he would be a volunteer.
"When I found out that I was going to get paid to be a crossing guard, I said, 'Oh, boy! That's enough to pay for my gas," Carmine recalled. He enjoys his work and said his boss Officer Roger Drenth of the traffic division is "a great guy," and was even happy when his crossing duties were extended  over the summer.
Asked about the risks of the intersection where he ferries children to safety every day, Carmine's cheerful tone grows serious.  He recalls an incident that took place when he was helping Frank Farricker and his children make their way across Putnam Ave.
"We had the crossing light and started across. But we had to jump out of her way," Carmine recalled, adding that Farricker voiced what everyone was thinking.
"He shouted, 'Lady, it's a school zone!' and she started crying and said she was sorry. It was a close call. I think the lady was on her phone." – Carmine Gencarelli, school crossing guard assigned to intersection of Mead Ave and East Putnam Ave at Cos Cob School
"A lot of people don't respect the red light," Carmine said. "Sometimes two or three cars go through the red light. I repeat it to the police who ask me to get license plates," he said, adding that sometimes the police will come and observe traffic at the intersection and ticket drivers running the red light.
"They are very sweet, very nice kids," Carmine said of the children who pass through his intersection. "They are very good, very respectful. I have never once had a problem."
"And when they drive by, they call out, 'Hi Carmine!,'" he said with a smile.
Every morning before work Carmine is instructed to call Greenwich Police traffic department to confirm that he is headed to work. The irony is he never misses work. "I've never missed a day or been late," he adds, though he wasn't always stationed in Cos Cob. He started outside Old Greenwich School, and for a time was moved to Julian Curtiss. When the temporary assignment to JC ended, he had lost his OG spot and for a time he was a substitute at different intersections. Ultimately, when the Cos Cob intersection opened up, he was delighted and for the past six years he has enjoyed a relatively short commute to work.
Next time you pass through Carmine's intersection, wave hello, but please don't run the red light.
---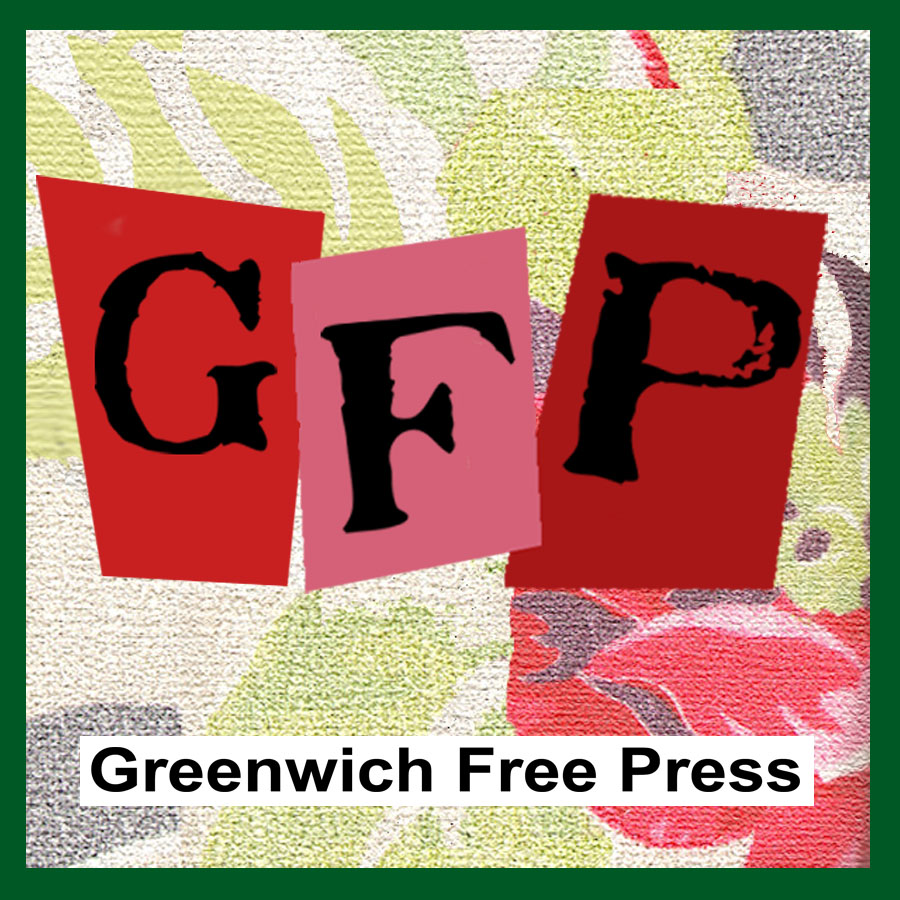 Email news tips to Greenwich Free Press editor [email protected]
Like us on Facebook
Twitter @GWCHFreePress
Subscribe to the daily Greenwich Free Press newsletter.