By Leslie Yager
There are three layers of siding over the original wood shingles at Ada's Variety Shop on 112 Riverside Ave.
The Romaniello family plans to peel away the tired white aluminum siding first. It'll be a friends and family effort.
Then a professional crew will remove the layer of asbestos shingles underneath, which requires some extra care.
Finally, a layer of asphalt shingles will be shed, and, with any luck the original clapboard and scallop shingles that date back to about 1900 will be preserved underneath, as is often the case with vintage buildings.
Indeed, the building at 112 Riverside Ave, known simple as Ada's, sits on .47 of an acre and the property includes the adjacent house, which the Romaniellos recently rented to two local people. Though the little shop is mainly associated with the late Ada Cantavero, who sold candy and newspapers there for 58 years, its previous incarnations include time as a general store and, prior to that, service as the Riverside Post Office.
In fact, the vintage post card above, solves the mystery of the original fence, which was not a picket fence as was recently guessed during an ARC meeting, but rather a hitching post for horses.
Friends and extended family are all heavily invested in the renovation, that was was well received at the recent Architectural Review Committee meeting. However, the investment is more sentimental than financial. In fact, developers approached Ron Romaniello after his brother Kelly passed away in January and rumors of the demise of Ada's took hold.
But the rumors were just that.
"The building was never for sale," said Ron, who has a twin brother named Don and two sisters, Rosemary and Sandi. Kelly had been in the process of planning a renovation for a deli with Jeff Deluca of Moonlit Construction when he died unexpectedly.
Ron said the project simply took on a slightly different direction. Working with Jeff, who grew up in Greenwich and even went to North Mianus School like Ron and his siblings did, a collaboration resumed.
Ada's Kitchen and Coffee
Ron said a local chef associated with a well-known restaurant is the potential tenant.
He said that if all goes as planned "Ada's Kitchen and Coffee" will offer a farm-to-kitchen theme with organic food. The rest remains the same including the walk-to-train location. And, according to Ron, there will remain a small section with candy for the kids. 
As they discussed the renovation, memories flowed. "When we were younger it was a nice place to get dropped off for free babysitting," Ron said. "We'd get paid in candy and a nickle," he recollected.
Alison Romaniello, who graduated GHS in 2009 and UConn in 2013 recalled hanging out with her great aunt in a chair behind the counter. "I'd say, 'Thank you. Have a nice day' to every customer," she said.
"Our goal is to maintain the old look, but make it functional," Ron said as he listed the items Ada left behind.
There is, of course, the vintage candy display,  the original cash register and the newspaper racks that at one time displayed some of the 500 papers that Ada kept track of for regulars.
In the room that will become the kitchen for Ada's Kitchen and Coffee, a vintage 7-Up sticker is still stuck to the back door. A scythe was propped in the corner, and a lonely horseshoe collected dust on a shelf. Even better, Ron said the family had discovered a framed post office document signed by Presidents James Garfield and Teddy Roosevelt.
Alison said she collected piles of Ada's receipts and transferred them carefully into Tupperware containers for safe keeping.
And there is the 1930s GE refrigerator. And Jeff and Ron hope to retain the charming two-over-two with their handmade glass panes.
Ron and Jeff said the plan is to restore the moulding and wood rosettes that adorn the windows downstairs.
Upstairs, in what will become an office, there is beautiful, wainscoting on the walls, dormers and ceilings.
Follow Greenwich Free Press as we chronicle the changes at Ada's!
 Related Story:
Sprucing Up Ada's in Riverside
Spared from the Wrecking Ball in Riverside: Ada's Variety Shop
____________________________________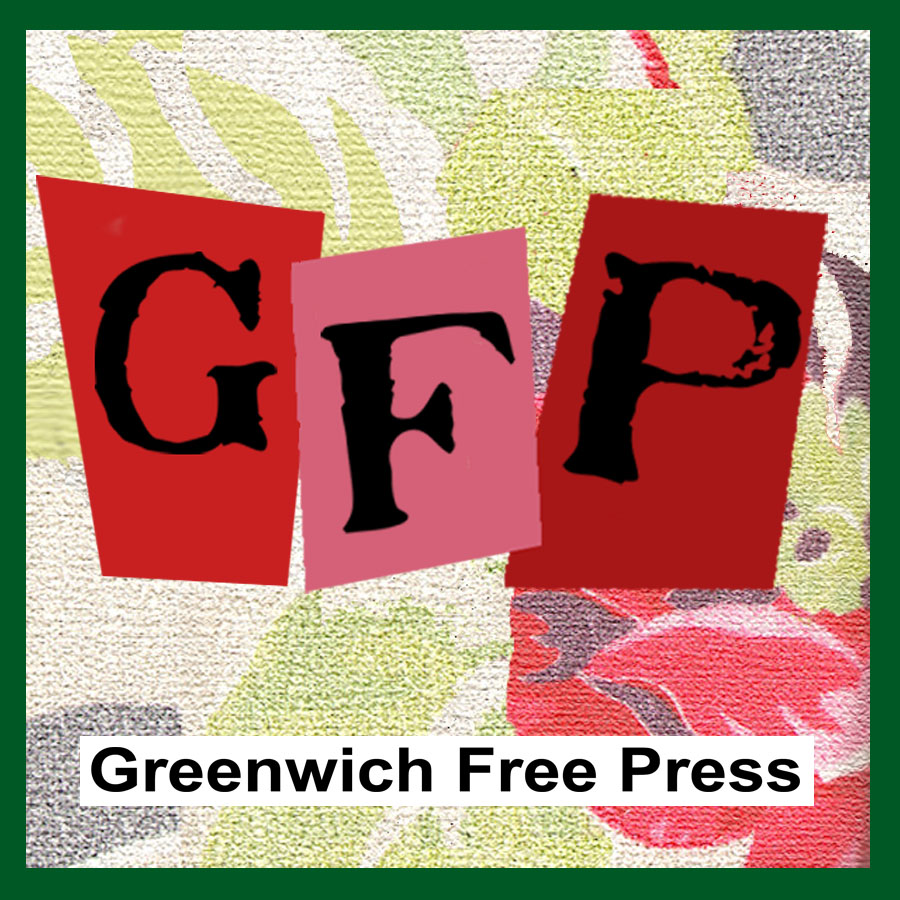 Email news tips to Greenwich Free Press editor [email protected]
Like us on Facebook
Twitter @GWCHFreePress
Subscribe to the daily Greenwich Free Press newsletter.