UPDATE: Sept 13, 2016. In Milford Superior Court on Tuesday, Sept. 13, Fred Acker, owner of SPCA of Connecticut in Monroe (no relation to SPCA) was sentenced to one year in prison. According to Channel 12, about a dozen supporters of Mr. Acker burst into tears when the decision was announced. There was applause from animal rights activists.

Once Mr. Acker gets out of prison, he will be on probation for three years and will not be allowed to own animals or work with any animal rescue groups. The judge ruled that all the animals at SPCA of CT be relocated within 30 days. Mr. Acker's attorney Igor Kuperman  said he plans to appeal the decision.
Original Story, Sept. 6, 2016: On Tuesday, at Milford Superior Court, Fred Acker appeared with his attorney Igor Kuperman for his sentencing hearing after being convicted on 11 counts of Animal Cruelty in that city.
The benches were filled with dog and cat lovers, though they were firmly split down the middle over Mr. Acker's fate. Among those in attendance were a half dozen animal control officers, as well as Themis Klarides, Republican Minority Leader in the Connecticut House of Representatives, who had held a press conference in Monroe in August after visiting SPCA of CT unaware of any controversy to adopt a kitten. (See story link below).
Seated before the judge on Tuesday, Mr. Acker, who opened SPCA of Connecticut in 1999, organized a stack of  three-ring binders full of photos of animals he'd placed in homes, though he never had a chance to share them during the hearing, which lasted 2-1/2 hours.
Judge Denise Markle said Acker faces a penalty of up to one year in prison and a fine of not more than $1,000 for each of the 11 counts of animal cruelty he was convicted of by a jury of his peers.
The judge said she had spent a great deal of time thinking about the case of the State vs Fred Acker and was still perplexed after listening to Mr. Acker's explanations and apologies for "errors of judgement" and "mistakes."
"Something just doesn't smell right," Judge Markle said at the end of the hearing.
"I still don't understand you or your motivations. You've got some negatives against you. You've made neighbors unhappy. You've been involved with law enforcement, and both neighbors and people who visit the shelter you've made unhappy. I am not pleased by the fact that you do not give proper deference to the laws in place," she continued, adding, "I think the legislation is a bit lax, and the internal regulations are a bit lax."
Judge Markle said she'd reviewed Mr. Acker's criminal past. Specifically, she mentioned "significant drug issues" when he was a young man.
When Judge Markle asked Mr. Acker about his accounting and records of adoptions and fees, he stammered. "That's why you should have books and records," Markle said.
Mr. Acker agreed to provide all his tax returns, SPCA of CT accounting and adoption records.
In delivering his statement, Mr. Acker, who appeared to be reading from prepared notes as he repeatedly apologized for "two errors in judgment," said that if he goes to jail, SPCA of CT won't be able to operate, and that a number of dogs and cats in his care would likely be euthanized if they wound up in municipal shelters.
He said he is adamantly against euthanasia and that he accepts animals that are old or ill, and are therefore difficult to place versus younger, smaller dogs.
State's attorney Matt Kalthoff  said Acker's conduct since previous animal cruelty convictions in Bethelehem suggested he is "more defiant than contrite."
Further, he said although Acker opened SPCA of CT in 1999, it wasn't until 2012 that he was exposed to public scrutiny. Specifically, he said that after Acker was given a limit of 29 dogs by the zoning department, he brought in 100 small dogs from California for which he charged $400 adoption fees. And, after he exceeded his 29 dog limit, he moved dozens of dogs to another location where non-SPCA of CT employees got an eye-full.
Mr. Kalthoff said that at "Who's Your Doggie" in Milford, where Acker rented space on the upper level from owner Melissa Marter, dogs were confined and left unattended for stretches of up to 24 hours. Kaltoff said there was cage fighting between dogs, illness, and injury, and that the owner made several unsuccessful attempts to contact Acker and when she finally did reach him, she was "rebuffed."
"He files lawsuits with such frequency that people are afraid to speak out," Kalthoff said. "Dogs that were seized in 2012 are back with Acker because he sued Bethlehem Animal Control. He is litigious. This case is marked by vindictiveness."
Kaltoff said Acker had alienated potential allies, as well as potential adopters and neighbors and that, "It makes one wonder his motives."
"He portrays himself as a champion of homeless animals, but many dogs have suffered under his care.

I believe incarceration is appropriate in this case. He was found guilty by a jury of his peers.

He goes about his business without regard for appropriate standards of care."

– Matt Kalthoff, Prosecutor for the State of Connecticut
Mr. Kalthoff said he recommended that Mr. Acker not be permitted to be around a shelter, volunteer at or operate a shelter. Nor did he recommend Acker own or reside with animals. "Fred Acker has lost the right to work with animals," he said.
Citing a probation violation, Kalthoff said Acker had traveled from Connecticut to Newburgh, NY where he took space at a shelter to house more animals. He pointed out that traveling over the state line violated his probation.
Attorney Kuperman said his client had not gone to Newburgh, and that accusation was hearsay, though the judge did point out that she accepted hearsay from both camps in the pe-sentencing investigation.
Mr. Acker's probation officer, Mr. Buonosso, testified that he had heard complaints about Mr. Acker's involvement with the Newburgh facility in August 2015.
---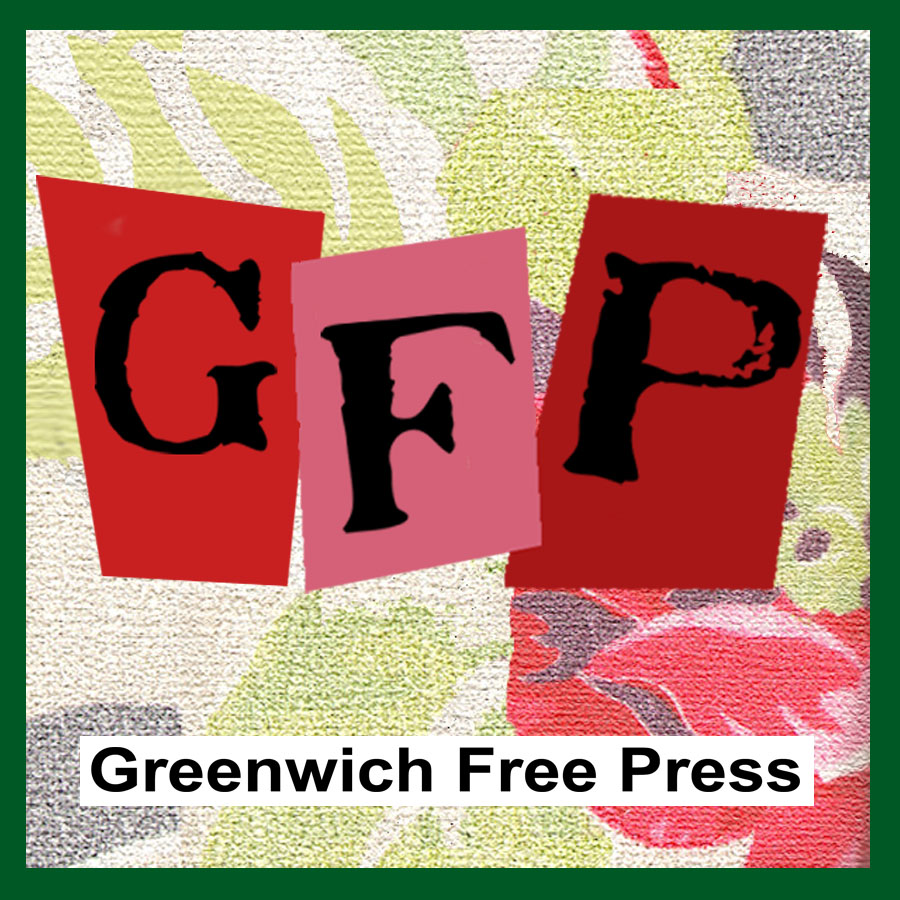 Subscribe to the daily Greenwich Free Press newsletter.
---
"One person said he was a one-third owner there. One person said he rented 26 runs at the facility," Buonosso said, adding that either way there was a violation of Judge Danaher's conditions of probation after the Bethlehem convictions, for which Acker did not receive prison time.
Kuperman said that Mr. Acker has no children of his own and considers the SPCA of CT "his child." And, he said that if his client is no longer able to own or have contact with animals, he should at least be able to raise funds for SPCA of CT.
Kuperman said that in considering prison time for his client, "in fairness," the judge should note Mr. Acker's "declining health."
Extracting Mr. Acker from his shelter in Monroe is tricky as he owns and lives upstairs in the house where the shelter operates.
"Regarding him being litigious," Kuperman continued. "That is what we do in this society. We don't go punch someone in the face… That is everybody's right. He defends what he thinks is right. It should not be held against him."
A veterinarian with a practice in Monroe said he'd treated Mr. Acker's animals for 15 years, and that despite him "getting in over his head" on several occasions, "his heart is in the right place."
Dr. Basak-Smith, who charges SPCA of CT "at cost," said he has been a veterinarian for multiple rescue groups. "SPCA of CT doesn't discriminate. It's easy to rescue the cute, little fluffy animals. He rescues any animal in any state of health or abuse," Dr. Basak-Smith said. "That sets him apart."
"He almost deserves a reward in some of these cases. …I've never seen any evidence of him profiting from this," Basak-Smith said.
Mr. Acker said he lives off Social Security and does not profit from his shelter. "I've heard it before. '360 dogs in 3 days. Wow, that's a lot of money.' But we shared the fees with the southern shelters," he said of a mega adoption event he organized where 360 dogs were adopted in three days.
Still, the judge wanted more information about the accounting of SPCA of CT.
Several volunteers testified to Acker's generosity and selflessness. There were passionate pleas on his behalf and several insisted that if SPCA of CT were to close, it would mean certain death for the difficult to place animals that Acker is known to take in.
Judge Markle said she needed an extra week and will reconvene in Milford Superior Court on Sept 13 at 2pm.
See also:
In Monroe, Home to Fred Acker's SPCA of Connecticut, Legislators Vow to Toughen Rescue and Shelter Laws
Convicted of Animal Cruelty: Still "Rescuing" Dogs
A Conversation with Fred Acker, Former Director of SPCA of Connecticut
ACO Judy Umstead: It's Hard to Keep up With Fred Acker's Lies
Letter to the Editor:"Free the Bethlehem 63″ T-Shirts Support Care of 63 Dogs Seized from Fred Acker