The Byram Neighborhood Association (BNA) held a meeting on Tuesday night at St. Paul's Church, a stone's throw from the too-small, overcrowded New Lebanon School.
The meeting was called to order by the acting chair, Bob McKnight, who serves as chair of RTM District 4 representing Byram.
Barbara O'Neill, chair of the Board of Ed, gave a snapshot of where the Municipal Improvement application stands, with Board of Selectmen having toured the ravine behind the school (location for "Scheme C") expressing reluctance to embrace it.
Mr. McKnight said he thought Scheme C was "settled law" and was shocked the selectmen changed their mind after the walk through.
Mrs. O'Neill, who earlier in her career taught at New Leb and Western Middle school, said the Selectmen are looking for more data on what it would cost to disperse the students to another site or put them into modulars.
She acknowledged that there is also a human cost to families. Schools that have space to accommodate more students include Parkway School, North Street and Old Greenwich, according to O'Neill. "They're not easy commutes," she acknowledged. The drive from New Leb to Parkway takes about 30 minutes.
"We were surprised that the Selectmen walked the site and then said they didn't want it," O'Neill said, referring to Scheme C.
O'Neill pointed out that the next Board of Selectmen meeting is on May 28, and the Selectmen will take a simple yes or no vote on Scheme C. She reminded the 50 or so who turned out for the BNA meeting that the building is being constructed not only because it is overcrowded, but as a means to address the racial imbalance at the school. To that end, the State will reimburse roughly 80% of the school's construction costs.
"There is a deadline for the grant application," she said. "We need to put this proposal before the State by June 30. It is also a condition of our racial balance plan. It's not like we can say, 'We'll do it next year.'"
New Lebanon Principal Barbara Riccio said the overcrowding problem is not going away and she anticipates yet another homeroom section will be triggered next year.
Peter von Braun, who said he was speaking for himself, rather than as a member of the Board of Education, advocated  having the construction done "off-site."
"We can save about $10 or 12 million over conventional building," he said, of the off-site construction method, which he said would shorten construction time to a total of four months. When the discussion strayed to construction methods, Mr. McKnight steered the conversation back to site options and idea of dispersing students.
"It's our neighborhood, I would like my children to stay with their friends," one parent said.
Tim Judge, 12 year Byram resident with 5 children who attend or have attended New Lebanon School, said he was in favor of plan C. Mr. Judge, a real estate agent and substitute teacher in Greenwich Schools, said his priority is keeping the kids together rather than dispersing them. He recalled teaching at Hamilton Ave when a new school was under construction and children dispersed to modulars behind Western Middle School. He said the modulars were found to have mold and the experience was very unpleasant.
Another mother said the community is essentially "interrupted" if students are dispersed. "You feel like you're being fostered," she said, likening New Lebanon to a broken family.
New Lebanon PTA President Diego Sanchez said that transporting children to other schools would be hugely time consuming, particularly to Parkway. Barbara O'Neill pointed out that there is no direct route to Parkway from New Lebanon School.
Shannon Bocchino, parent of a 4th and 1st grader, received a round of applause when she praised the tightly knit community and spoke to keeping the children together.
"While there may be an inconvenience, some disruption, this community does everything they can to support those kids and give them the very best experience they can. If we remove them from that support, that's a very sad thing," Bocchino said.
Alex Popp, who has been teaching at Riverside School 16 years said he was not comfortable having students so close to a construction site. "There's going to be cranes and truck traffic," he said, referring to Scheme C. "If the kids have to be bussed to North Street, Parkway and Old Greenwich School, that might be a positive," he said, adding that other children in town could get an understanding of New Leb's diversity.
"We don't want a school in a secondary spot. We want it up high," said Mr. Popp's twin brother Matthew, an architect who has designed schools. "Do you really want a school right by the highway?"
Claire Kilgallen said that during an earlier feasibility study, the existing site was determined not to be sufficient for a new school house.  "It's up on a rock. You'd have to do significant blasting to utilize the maximum square footage," she said.
Parents in the room bristled at the Popp brothers comments. The consensus among those who identified themselves as New Leb parents was clear. They don't want their children farmed out across town. Principal Barbara Riccio confirmed that parent feedback she'd received was likewise.
Nicole O'Connor said Byram would have a better voice if everyone acknowledged common opinions, which she observed as a desire to keep children in the community rather than dispersed. "We don't want students spread across town or have them a half hour away," she said.
While Scheme C is up in the air, a building committee is being formed.  Mrs. O'Neill listed the members to date: Bill Drake (BET), Peter Bernstein (BOE), Claire Kilgallen (New Leb PTA/Community), Patricia Kantorski (architect from the Community), Brian Harris (Inland Wetlands), Stephen Walko (former State rep and former New Leb student) and Dean Goss, a longtime member of the RTM who has served on multiple building committees.
See also:
New Leb Building Committee Begins to Take Shape
Board of Selectmen's Field Trip to New Leb Ravine: Visualizing a New School
New Lebanon School Scheme C: Avoids "FEMA Shacks," Preserves Town Green
UPDATE: Sections of Ball Field Adjacent to New Lebanon School Fenced Off
PHOTOS: New Leb Hosts Pep Rally before SBA Testing
New Lebanon Principal on Racial Balance, Crowding, Out-of-State Cars
---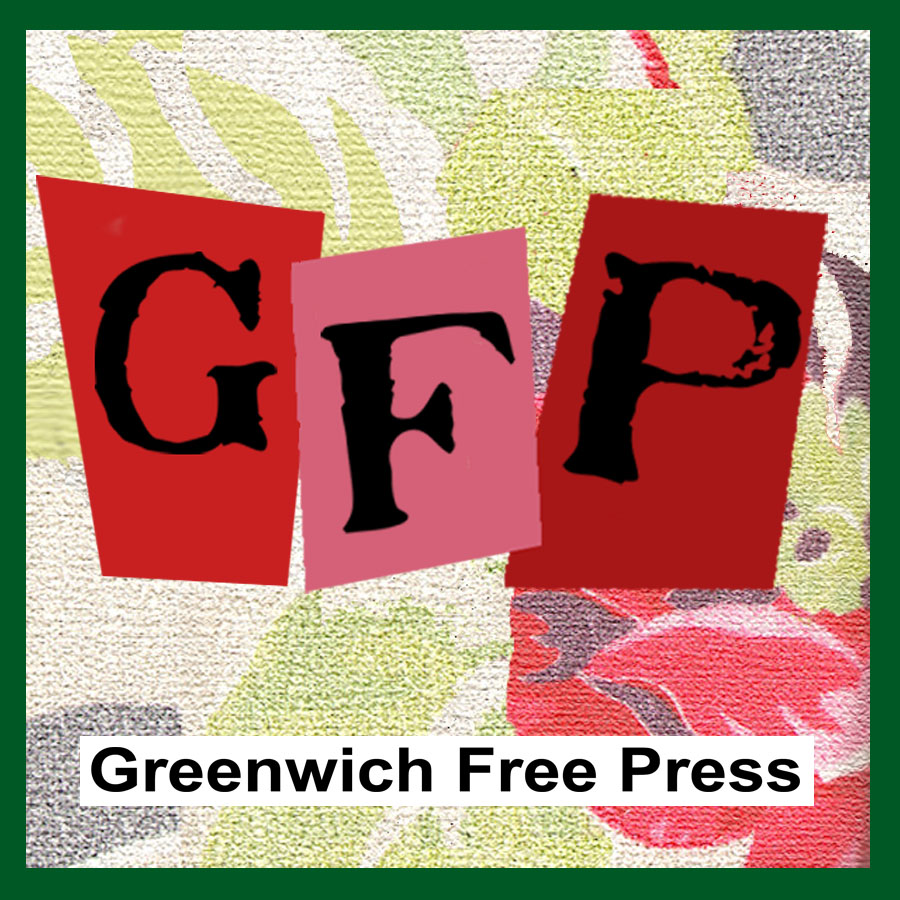 Email news tips to Greenwich Free Press editor [email protected]
Like us on Facebook
Twitter @GWCHFreePress