On Tuesday night, a public forum at New Lebanon School was packed. Seating ran out quickly, and dozens stood at the back and lined the walls of the gym. After architect Michael Tribe reviewed Schemes A through D, all options for locating a new school on the Byram campus, the Board of Education opened the mic to members of the community.
It didn't take long before a theme emerged. Several people complained that last November the idea of saving "the Town Green" had been misleading. More than one speaker said they regretted signing a petition to save the Town Green, which is simply a ball field, and that the petition had the effect of swaying public opinion at the November public hearing away from Scheme B (building on the ball field) rather than in the ravine (Scheme C) or on the existing site (Scheme D).
Many speakers argued that locating a new school on the ball field would result in New Lebanon School having a "street presence." It was noted that New Lebanon is one of only two schools in Greenwich that are set back from the road.
Mary-Ann Zalman was one of the few to speak against Scheme B, arguing that, "the new building would be three stories tall, five times the size of the library, 25 times the size of the neighboring homes, and would be totally out of character in the center of that area."
"We had a petition with over 500 signatures to maintain a Village Green," Zalman said.
Bob McKnight, vice-chair of the Byram Neighborhood Association and RTM District 4 chair, also spoke in favor of maintaining what he called "The Town Green." He said that Scheme B does not align with the Byram Comprehensive Plan.
State Rep (R-Dist 150) Mike Bocchino, a parent and past PTA president at the school, said when he was a child, the ravine was open and even manicured.
"It was a place where kids rode their bikes. Those times have changed," he said of the ravine behind New Lebanon School. "I can go with you down to the police department to look at the police reports of all the illegal activities that take place down there," Bocchino said, adding that the opportunity to increase the inventory of fields is significant.
"It is not 'a village green.' It is a ball field," Bocchino said, asserting that locating the school on the ball field is ideal for children's safety. "If there was an incident and the fire alarm rang and we had to get out, you're going out there," he said pointing to the ravine. "There's no escape. Option B provides an evacuation route for your children."
New Lebanon parent Oscar Rodriguez implored the Board of Education to undertake Scheme B, which addresses safety and doesn't displace students.
"The cost to relocate these students would compare to the building on an open site are significant. Let us not forget this town's past experiences with the potential hazards of air quality, mold, when using modular trailer classrooms. He said there is a misconception that plan B would take away green space. "In fact Plan B provides more green space, and include one, if not two multi-use fields that the town desperately needs. Scheme B would integrate the school better with the community by giving a street presence. It would provide new lights to the woodland that invites criminal activity."
Clare Kilgallen, a New Lebanon parent, attorney and member of the feasibility project team noted that the team's original recommendation was for Scheme B. "Mr. Tesei, in turning down Scheme C said, 'Greenwich can do better,'" Kilgallen said. "We have done the work as to what is better," she said, referring to the feasibility team's guiding principles that led them to Scheme B:  To have a welcoming communal place of gathering. A safe environment. Express a design that belongs in the community, not set apart. Transparency and connection to the natural environment.  Accessible outdoor play space.
"We can use this building day in and day out, and the building doesn't lock at 3pm and is open on weekends — accessible by everybody, young and old," Kilgallen said.
Sharon Beasley said, Scheme D does nothing to improve Byram. "Nobody will see the new school that we will have spent so much money on," she said, adding that a petition in favor of Scheme B had garnered over 350 signatures, in addition to an online petition. Beasley said Scheme B would result in an additional green space, revitalize the community and increase property values.
Michael Trogni, president of PTA Council advocated Scheme B, citing progress in closing the achievement gap. "It would avoid the added distraction and expense of busing," he said.
"Community and family engagement is crucial to closing achievement gap," Trogni said. "To take the students out of their community would create a roadblock, further removing families from taking close part in their children's educations."
Erin Senft said Scheme B avoids interrupting the education of the children. She said she was angry that the Board of Education let Scheme B become overlooked. "Here at New Leb, the teachers know the children by name," Senft continued. "If we disperse our kids, our children will not get the amazing treatment they get from the current staff."
Karen Ball, a ten year resident of Byram said when she signed the petition last November to "Save the Green," she was under the impression that Scheme B would result in a net loss of green space. "I was misinformed," she said. Also, Ball shared that during her 20 years as a teacher, there was a period she taught with construction taking place 20 ft from her classroom. She described that scenario as a major distraction, alluding to Scheme C's potential construction in the adjacent ravine.
"If we displace our kids, our parents don't have transportation," said Andrea Vaz, who went on to warn that breaking up the school community would set back the increased parent involvement that took many years to build.  "Those kids will be taking a bus 30 minutes in each direction," she added. "It'll be dark by the time they come home."
See also:
New Leb Community: If Scheme C Gets Rejected, Don't Disperse Our Children
High Levels of Arsenic Found at New Leb Ball Field; Building Committee Nominees Approved
New Leb Building Committee Begins to Take Shape
Board of Selectmen's Field Trip to New Leb Ravine: Visualizing a New School
New Lebanon School Scheme C: Avoids "FEMA Shacks," Preserves Town Green
UPDATE: Sections of Ball Field Adjacent to New Lebanon School Fenced Off
PHOTOS: New Leb Hosts Pep Rally before SBA Testing
New Lebanon Principal on Racial Balance, Crowding, Out-of-State Cars
---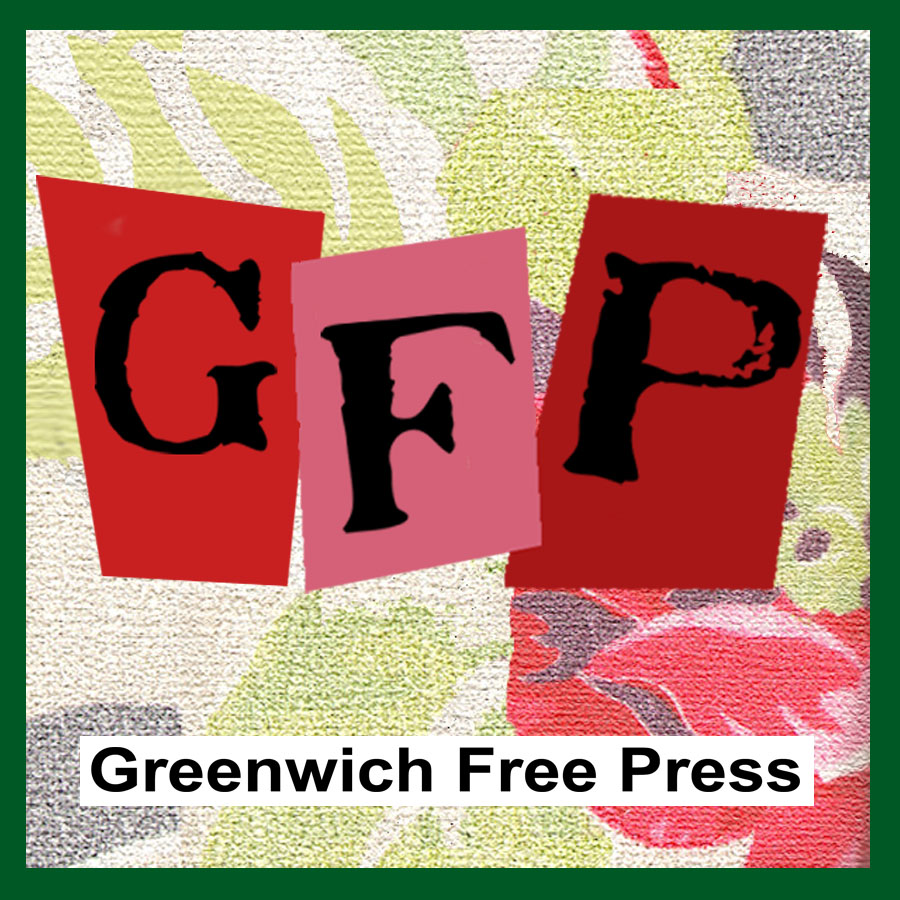 Email news tips to Greenwich Free Press editor [email protected]
Like us on Facebook
Twitter @GWCHFreePress