On Wednesday morning, a much anticipated vote by the New Lebanon Building committee to choose among options for design and locations for the new New Lebanon School took place after each committee member has a chance to share their thoughts.
One voting member had little to say. Bill Drake, the vice chair of the committee who represents the Board of Estimate and Taxation, and who last month surprised everyone by asking that the architects, Tai Soo Kim, to estimate a renovation versus an all new school, was mum.
In fact he drew a few gasps when he announced he would abstain from the vote after months of meetings.
When it came time for the vote and Drake demurred, it was even more of a surprise because the committee had just had a discussion about what to do in the event of a tie among the 8 voting members. (It was decided that the chair, Steve Walko, would vote again to break the tie).
When Drew Marzullo asked Mr. Drake why he abstained, he surprised the room again by declining to share his reasoning with the committee, but offering to explain to Marzullo in private after the meeting.
Still, at the end of the day — or rather end of the early morning meeting — the group conducted two votes.
The first vote was 5 in favor of Option 1, 0 in favor of option D and 2 in favor of Option 2, and one abstention.
After another round of discussion, the choices were narrowed to just Option 1 and Option 2. At that point, the vote was 7 in favor of Option 1, 0 in favor of option 2, and one abstention.
The first person to opine was Patricia Kantorski, who said initially she had been in favor of using the existing site (option D), but changed her mind.
"People don't know the school exists because it is tucked away and keeps a nice balance in a tight area," she said, adding, 'It has overgrown its footprint." Kantorski said Option 1 offers good flow for buses, parent drop off and parking, and doesn't create a building that "looms" over the neighborhood.
And though parking is optimized with Option 1, it was acknowledged that there are questions about safety with the narrow area left to be paved behind the building for emergency access. That said, the architects said that could be modified.
Ex-officio (non voting member) Tony Turner (RTM) said he'd walked the site with his family over the weekend, including his 8- and 12-year old kids. "They thought option D was ugly," he said, adding that he and his family liked Option 1 and that he also supported the idea of children remaining in the old building and watching the construction process.
Barbara O'Neill (BOE) said that Option 1 is light, breezy and inviting, and would provide a terrific opportunity for outdoor learning. "I like the flow," she said, adding that her perspective reflected having done bus duty at the existing school where traffic jams up on a daily basis.
On the topic of safety for first responder access, Ryszard Szczypek of Tai Soo Kim architects, said Option 1 is not as good as either Option 2 or Scheme D, but, he said, "We could make that work." In fact, he said all options could be made to exceed the minimum requirements and emphasized that with whatever option is selected, it is still early days and many alterations would ensue.
Mr. Szczypek said that the timeline would be to occupy the new building in for the start of school  in 2018 and then demolish the old building. Committee members asked if the building could be demolished earlier in order to have the parking and paving done before the new school opened in late August or September.
Mr. Szczypek said that would put pressure on the contractors. He also said that of the many school construction projects his firm has done, districts don't typically have the "luxury" of moving students off site during construction. He said that to keep students in the existing building during construction would require contractors pay attention to the calendar and be aware of testing times and schedule noisy activity outside school hours. He described it as a "marvelous opportunity" for the students.
"We're very experienced in running a school in the midst of construction," agreed Dr. McKersie. "We can make it work, protect our children and deliver high quality construction."
New Leb principal Barbara Ricchio said the community has been through construction before with the Byram Schubert Library and that the children would get to learn about environmental issues and construction in the process. "There is a great opportunity."
Dean Goss, a veteran of building committees, having served on 15 over the years, said the district has a lot of experience. "The younger ones are very interested in what's going on. If you don't show it to them, they will find a way to get involved."
Nick Macri, ex-officio from P&Z, reminded everyone that the building would serve generations to come and he sees Option 1 as "dynamic and forward-looking." As for leaving kids in the existing building during construction he said he didn't foresee that causing any safety issues.
"It'll be quite exciting for them to watch out the windows and see the building grow out of the ground." Furthermore, he said, "We all live on I95. I don't understand the concern about it. It's part of our daily life. Riverside School is on the railroad. Cos Cob School is on the Post Road. Noize? Fumes? We already have that. We can solve our sound issues."
Will Schwartz (DPW), an architect, said it's important for the building to relate to the site, which option 1 does. "It's a nice wooded area that is not being utilized by the school," he said. "I wish I was ten years old again. This will be a huge experience for the kids to see."
Brian Harris said that with Option 1 the construction will teach students about sustainable design and construction. However, he cautioned, "Whether the existing school stays occupied or not is a separate decision."
Peter Bernstein (BOE) described Option 1 as looking backward and Option 1 as forward looking. "It creates a campus and a building that's accessible and is a building of the future. Having the kids travel up and down three floors concerns me," he said.
Clare Lawler Kilgallen, who was on the feasibility team and is a New Leb parent and attorney, said, "I re-watched the video of the Board of Selectmen vote and Peter Tesei's request that we 'fully investigate' Scheme D and how the building operates. And we did," she said.
Dean Goss said people view the ravine as a hole in the ground, but, he said, "It is wasted space and option 1 utilizes it in a vertical way."
"We thought we were given a job to do with reigns on us, but we've had expert help and it freed our mind," Goss said.
Mr. Walko asked Selectman Marzullo, "Did you know when the Board of Selectmen voted for Scheme D that you were voting to put the majority of the playground in the ravine?"
"Every option uses a portion of the ravine to avoid it you need to build a three-story building," Walko said to Mr. Marzullo. Walko said he liked aspects of Option 2, and preferred it, but that if the group went with Option 1, he'd want to move the building more to the north and west "within reason."
Jake Allen said it would be impossible not to factor in the strong predilection for Option 1 on the part of New Leb parents, but he said that option 2 was "looking more desirable."  He said the impetus behind the M.I was to use as little of the ravine as possible and that option 2 did that more than option 1.
Mr. Allen and Mr. Walko voted for Option 2 on the first round of voting. No one voted for D and there was one abstention. With D off the table, the committee voted again: Seven in favor of Option 1, Zero opposed. Mr. Drake abstained.
In any event, because Option 1 occupies part of the ravine it will require another vote of the Board of Education and then be referred to the Board of Selectmen for an Municipal Improvement vote. In other words the process will now start over.
Reached after the meeting, Mr. Marzullo said he'd like the school to be built as far away as possible from I 95 to increase safety and decrease both air pollution and noise. I want it in an area that incorporates less ravine and as much on top of the hill as possible," the selectman said. "I want to minimize destroying open space for all residents of Byram and at the same time build a state-of-the-art school that has that wow factor."
Marzullo said it would be critical, if Option 1 goes forward, to address the safety factor for emergency service vehicles. "We need to change the entrance and exit that loops around to maximize safety standards. The building committee was well aware of the Board of Selectmen's Municipal Improvement vote (back in June), and the concerns we have."
And while so much of the discussion of the committee was about the amazing learning experience New Leb students could have from watching a building rise from the ground outside their windows, Marzullo disagreed. "Probably the most important concern is having kids in close proximity to a major construction site," he said, adding that Option 2 and D both adhered more closely to what the Board of Selectmen voted on last June.
See also:
New Lebanon Architects Present Options to Building Committee: "Option 1 Has Wow Factor."
New Leb Déjà Vu. Renovate? BET's Bill Drake Asks Building Committee for Renovation Estimate.
New Lebanon School Scheme C: Avoids "FEMA Shacks," Preserves Town Green
Talk Turns to Modulars at New Lebanon
New Leb Arsenic Update: More Chain Link Fences Are Coming to Byram
Soup to Nuts in a Half Hour: Board of Selectmen Vote for Scheme D
Without Alternatives, Board of Ed Votes for Scheme D, Recommends Modulars at Western Middle School
Board of Selectmen Give Scheme B Unanimous Thumbs-Down
Scheme B — a.k.a Site Bravo — Wins in Board of Education in 6 to 2 Vote
---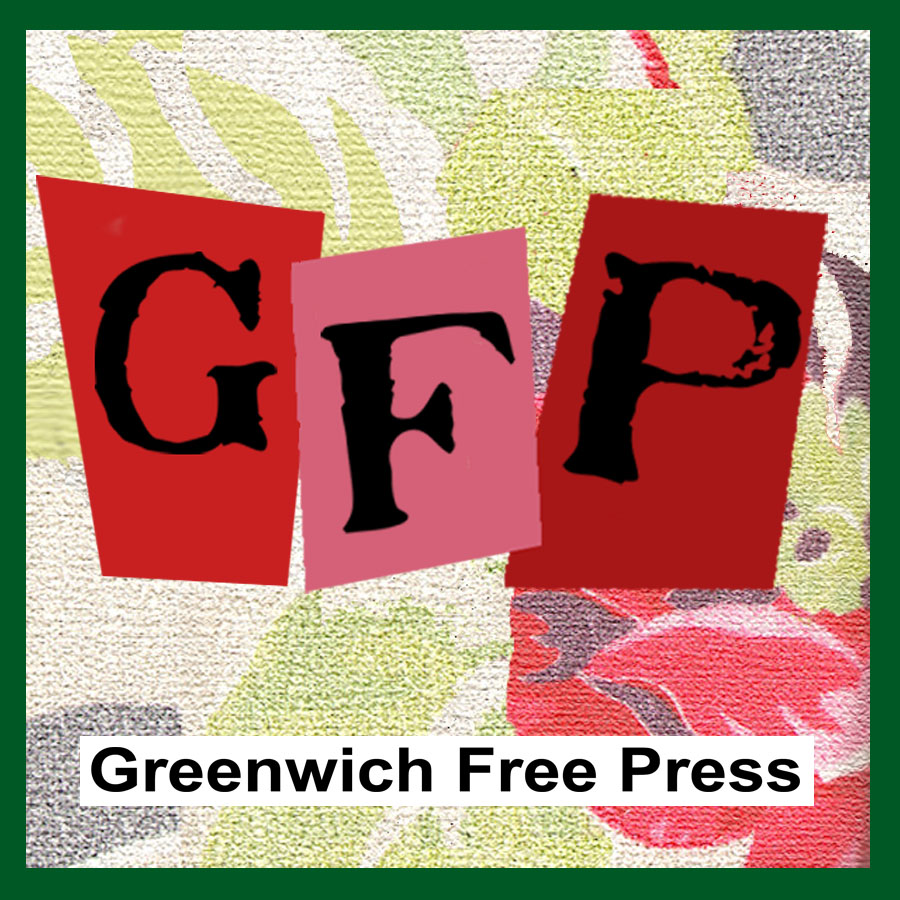 Email news tips to Greenwich Free Press editor [email protected]
Like us on Facebook
Subscribe to the daily Greenwich Free Press newsletter.