A couple hundred members of the RMA and the public turned out for Greenwich Dept of Public Works Commissioner Amy Siebert's talk on Wednesday morning.
From waste water treatment to the mountain of millings at the dump dubbed Mt. Millmore, Siebert's overview her department's responsibilities was an eye-opener.
DPW Building Projects Past and Present
Siebert shared a list of DPW projects including the completed central fire house, which looks like the original one, except that it has a bigger apron out front for the trucks. "Now the fellas don't have to jump the curb," she said. (Greenwich's Central Fire House: Before, During and After)
Other projects include the Byram pool (PHOTOS: Groundbreaking for Community Pool in Byram Marks the Beginning of "The Easy Part"), which is in progress, and the completed Cos Cob Park. (PHOTOS: Greenwich, Meet Your New Park: Cos Cob Park)
Fun DPW Facts
Siebert shared several interesting statistics. DPW is responsible for 185 miles of sewer lines, 10,000+ storm structures, 75 bridges, (each has a 50-75 year life expectancy so they work on one a year), 130 trash receptacles, and about 145 miles of sidewalks.
Also, DPW is responsible for 11,000 signs, 265 miles of roads, and reviews over 7,000 permits a year.
Binney Park Pond
Siebert said the plan for Binney Park Pond is to install sediment basins at the northern end of the pond, which will be maintained annually or every two years.
"This has been a long design process for us," Siebert said. "One of the first things we wanted to understand is where is the sediment coming from? Many people have many opinions, and were consistently telling us it was coming from Stamford."
Siebert said DPW conducted a sediment transport study on the watershed to see where the sediment originates, and learned the sediment was actually coming from the west.
"There are two branches of the brook that come into Binney Pond and we found that the majority of sediment is coming from the western side of the watershed."
"We're going to do some bank stabilization when we remove that sediment and get the dredging through," she said. "We initially thought we'd do the sedimentation basins first, and then do the dredging. Through the regulatory process, they said, 'We really want you to do it together'. We said, 'Okay.' Our plan is in front of the regulatory bodies – the CT DEEP and the Army Corps of Engineers – we've already been through our Inland wetlands and watershed."
Seibert said she hopes funds for dredging Binney Pond will be included in the 2017-18 budget.
"Hopefully the regulators will get us our permits, and we can be on our merry way," she said.
---
Traffic Safety in School Zones
Siebert said a recent project has been to install school zone signs consistently across all school zones, both public and private.
"Putting up consistent signage helps drivers to recognize them consistently across town and treat them with the respect they deserve," she said. "You don't just put signs up," she added, explaining that signs have to be approved by the state traffic commission in Hartford. "They have to approve the speed limit, your design and your layout."
"That was a great project," she said of the new signs for Hamilton Avenue School on St. Roch and Hamilton Ave indicating the 20 mph speed limit.
---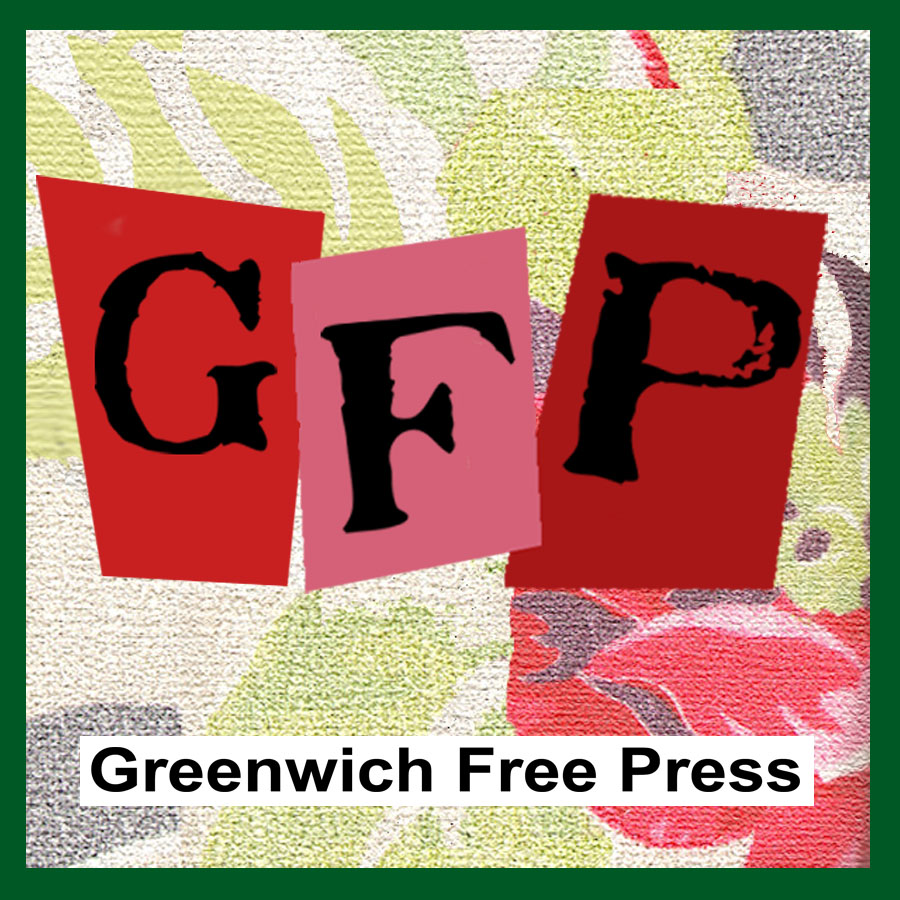 Subscribe to the daily Greenwich Free Press newsletter.
We'll never subscribe you without your permission.
---
Development and the Town Drainage Manual: Impervious Surfaces, Drainage and Storm Water
Siebert said that annually, her department reviews about 600 application via the town's land use process.
"When someone is going through Planning & Zoning with a new project, they need to bring it to us.

In Greenwich, when sites are developed, especially downtown…. everybody wants to use every square inch of that property.

With new development, we have to address drainage and storm water.

The drainage manual has been designed to apply low impact design principles.

We're trying mimic nature in terms of how storm water is handled on a property.

It's so hard to mimic nature when you're suddenly covering so much of a property with this much impervious surface – with driveways, garages, gazebos and tennis courts." – Amy Siebert

Siebert said the effort to develop property in town has led to a lot of "lively interaction" between DWP engineers and both designers and developers. "We could probably do a whole talk for you guys on that," she said.
---
Snow Plowing and Snow Removal
Siebert said residents might have noticed before a storm, the DPW leaves "white lines" on the road. She explained that the lines are a pre-treatment technique the DPW has been practicing for about ten years.
"We take a chemical temperature depressant I call 'brine,'" she said. "It's a salt solution, they put out ahead of a storm to break the bond when the snow when it hits the pavement. That way, you don't get the horrible thick ice layer."
"Our guys work all hours – quite a lot at night," she said of the snow removal crews. "We've been successful getting schools open and having lots ready for commuters."
---
Leaf Collection
Siebert said the bulk of leaf collection is in the smaller downtown parcels, where this fall, between Nov 7 to Dec 14, 31,521 cubic feet of leaves were collected, which was enough to fill 9.6 Olympic size swimming pools.
She said that the leaves the town collects do get composted, but if residents were to compost their own leaves and mulch them, it would mean lower cost for the town and less time that the leaves are driven around in trucks.
---
Road Maintenance: Milling, Paving and "Mt. Millmore"
Siebert said that in the past, Greenwich has provided millings to neighboring towns who might use them, for example, to create new parking lots. However, she said, lately it's harder and harder to find homes for the millings.
"We have Mt. Millmore, a huge mountain of asphalt down at Holly Hill," she said.
Because it's getting harder to get rid of millings, DPW is trying new tactics, including hot in-place reclamation that involves a machine that heats up the alphalt, followed by a second machine that scarifies the roadway and mixes in a emulsifier, smooths it out and adds a thin layer of asphalt.
"Stay tuned, we'll see more," she said.
---
Holly Hill Facts: Saturdays are "Mayhem" and there are No Tipping Fees for Commercial Haulers

Siebert said that Holly Hill takes in about 36,500 tons of municipal solid waste a year, 635 tons on month of bulky waste, and 793 tons a month of single stream recycling.
She said it costs the town about $90.00 a ton to remove municipal solid waste. Only bulky waste like concrete, tile and brick go into landfill. Otherwise, municipal solid waste goes to a waste-to-energy plant. Everything else is recycled or composted.
On a busy Saturday, about 1,000 vehicles pass through Holly Hill. "We are really backed up on Saturdays," Siebert said. "It's just mayhem down there."
Siebert noted that recently DPW changed the closing time at Holly Hill from 3:00pm to 2:30 pm.
With only a few minutes available for questions, former BET member Sean Goldrick asked Siebert why DPW doesn't charge haulers tipping fees at the dump, when all other municipalities in Connecticut do.
"That would bring in about $3 million a year," Goldrick said.
"We do not have it in our charter that I am permitted to implement a tipping fee by fiat," she said.  "Many of you would probably tar and feather me," she added.
Siebert said it would require DPW to get very broad support to change to the town charter through the RTM in order to implement a tipping fee.
Next week the featured RMA speaker will be Greenwich Police Chief Heavey.
See also:
Greenwich Police Chief Heavey to Speak at RMA, Open to Public
Packed Hearing on FAR for Attics & Basements Brings Complaints: Walls and Dirt, Trussed Attics, Flat Rooftops
Greenwich's Central Fire House: Before, During and After
Fortunato: Hamilton Avenue School Drop-Off and Pick-Up Remain Unsafe
Tesei on Ham Ave School Traffic Situation: Increased Enforcement is a Must
A Tidy Operation: Hazardous Waste Disposal Day in the Island Beach Parking Lot
PHOTOS: Holly Hill Tour Starts with Doug Francefort
It's Not a Dump. Putting the "Welcome" in Holly Hill Resource Recovery Facility
Hazardous Waste Day Fills Drums, Buckets and Boxes
The Newest Greenwich Bridge is the One You Don't See
Greenwich Chief Engineer Jim Michel Promoted to Deputy Director
PHOTOS: Groundbreaking for Community Pool in Byram Marks the Beginning of "The Easy Part"
---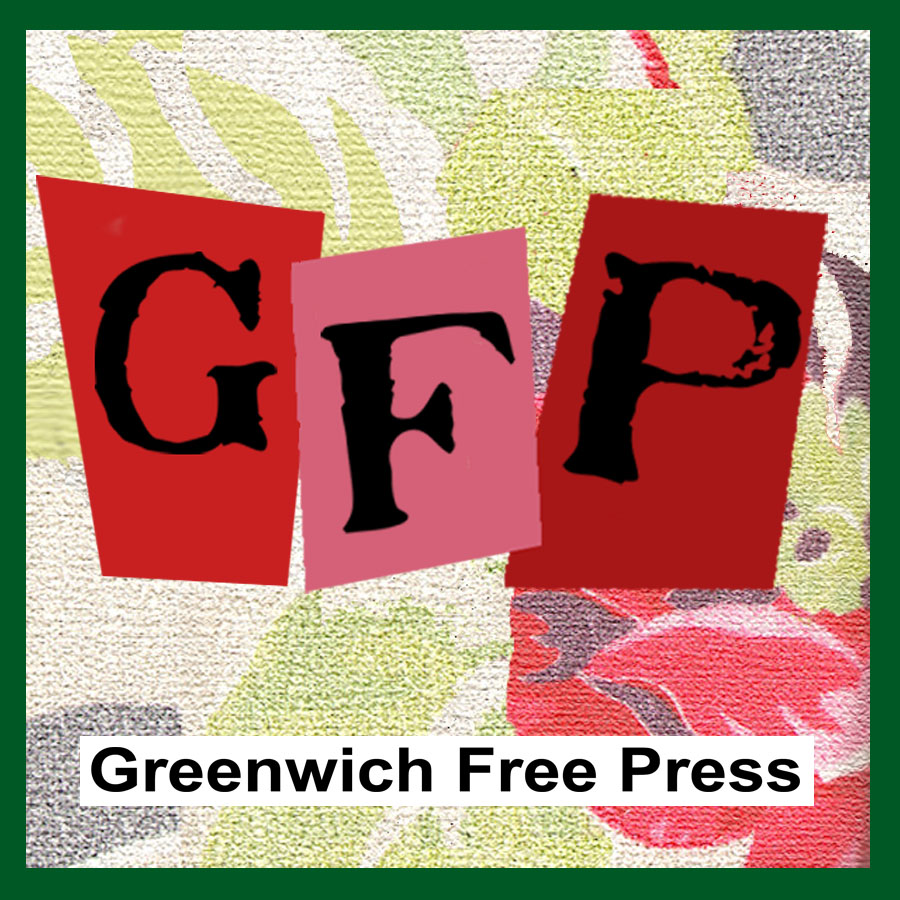 Email news tips to Greenwich Free Press editor [email protected]
Like us on Facebook
Twitter @GWCHFreePress