You may stop calling it the dump once you become aware of all the opportunities to recycle at Holly Hill.
In the single-stream recycling area, look for the red book swap shed. The red shed was the brainchild of Doug Francefort 43 years ago. He designed the shed and Town carpenters built it.
"We started with just a table over there," Francefort said, pointing toward a corner of the parking lot.
"My wife and son helped me at first," Francefort said, adding that when family moved on to other pursuits, he got his colleagues at the Retired Men's Association (RMA) to help out, which they still do.
Bright and early on Friday morning, Francefort and his sidekick Lorrie Stapleton said the "book shed" houses 3,000 books. "It's a haven for grandmothers and teachers," Stapleton said. "The non-fiction wall goes quickly."
Francefort, who is the subject of an oral history project in the works through Greenwich Library, remembers the incinerator burning at the dump back in the 1970s. He also remembers attempts to leave the book swap was left unmanned. "People trashed it," he said of the honor system.
And so, these days the book shed is open twice a week, Friday and Saturday from 7:00am until 12:00 noon. When the weather is nice in the spring, the traffic volume is predictably large. "We have fifty visitors a day, and, on Saturday about 200-300, on a nice day," he said.
"They're regulars," Stapleton said of a family with young twin boys who pick out a book every Friday morning.
Though there is swift traffic for children's books, Stapleton and Francefort said there are also plenty of children's books. So much so that extras are donated to DOMUS in Stamford, Neighbor to Neighbor and several schools in Bridgeport.  Adult books are also donated to Greenwich Senior Center and Stamford's Shelter for the Homeless.
Here in Greenwich, Francefort said he stocks shelves at the Island Beach Ferry dock and at Mill Pond in Cos Cob behind Packages Plus-N-More. Also, in a unique recycling arrangement, Francefort said that Packages Plus-N-More reuses packing peanuts that Greenwich residents drop off in the "packing peanut shed," which is located next to the book shed, a great place to begin our photo tour!

In Greenwich, residents like the idea of recycling, yet, according to leaders of GRAB (Greenwich Recycling Advisory Board), people don't all know the extent of the opportunities at Holly Hill.
Joanne Clark and Sally Davies of GRAB, along with Nichole Tomczyk, a DPW employee who works at Holly Hill, provided a tour of all the opportunities to recycle beyond your imagination. All it takes is a beach sticker to confirm you are a resident. If you don't have a beach sticker, just pull up to the scale house and ask Anthony for a form to apply for a Holly Hill sticker.
The Goodwill trailer has an attendant who will assist with unloading if you need help. He will also give you a form to  take away and use as a receipt for tax purposes. The Goodwill donation center is open Monday to Friday from 7:00am to 3:00pm, Saturdays 7:00am to 12:00 noon and is closed on Sundays. They are closed for lunch daily from 1:00-1:30pm.
The Goodwill donation center cannot accept newspapers, magazines, paints or chemicals, hot water heaters, fixtures, major appliances, mattresses, ripped upholstered furniture, building materials, gas grills, wet or soiled clothes, car parts, tires, broken or flammable items or baby cribs.
To use Holly Hill, residents of Greenwich need only display a beach permit sticker or a dump sticker, which can be applied for at the scale house with Anthony.
There is a special bin for American flags. Flags are sacred, and there is a protocol for disposing of them rather than putting them in the trash.
Back in the car and driving down the hill toward the heart of Holly Hill, the trash building is on the left. Drive around to the right side of the building and unload trash through the openings on the side. Beside the parking area at the trash building is a yellow shed when you can put motor oil and antifreeze, as well as another single stream recycling bin.
Back in the car for a hop, skip an jump from the trash building to the mountains of millings and yard waste. In this section of Holly Hill, there is a host of opportunities to properly dispose electronics, light bulbs, batteries, construction material, and scrap metal.
Look for Dexter in his red DPW shirt in this area. He can help and answer questions.
Across from Dexter's row is a pile of yard waste. Residents can back right up to the pile and toss their branches and grass clippings onto the heap.
Next to Dexter's booth are bins for batteries, which you don't want to put in your trash. There is a trailor for light bulbs and a spot for propane tanks too.
Next to the yard waste is a row of opportunities including construction debris, scrap metal, and a container for freon including fridges and air conditioners. Next to that is a container for tires, for which a fee of $2.00 per tire is charged for tires without rims or $4.00 for tires with rims.
Now that you've seen all the opportunities to recycle and dispose of tricky items like tires, scrap metal, light bulbs and batteries, head to Holly Hill and make it part of your routine. The more we can keep out of the trash, the better.
More information on Holly Hill is available on the Town's website.
Environmental Operations Manager: Patrick Collins, (203) 869-6910
Scale House: (203) 622-0377
Holly Hill is Closed on Independence Day, Labor Day, Memorial Day, Christmas, Thanksgiving Day and New Years Day.
Open on Saturdays of Holiday Weekends unless the above holiday falls on a Saturday. Unless specifically listed as being closed or a rare catastrophic weather event (e.g. Hurricane Sandy) forces closure for safety reasons, the Holly Hill Facility is open for regular hours.
Holly Hill is Open on Columbus Day, Good Friday, Veteran's Day, President's Day, Martin Luther King Jr. Day, Fri. & Sat. after Thanksgiving.
---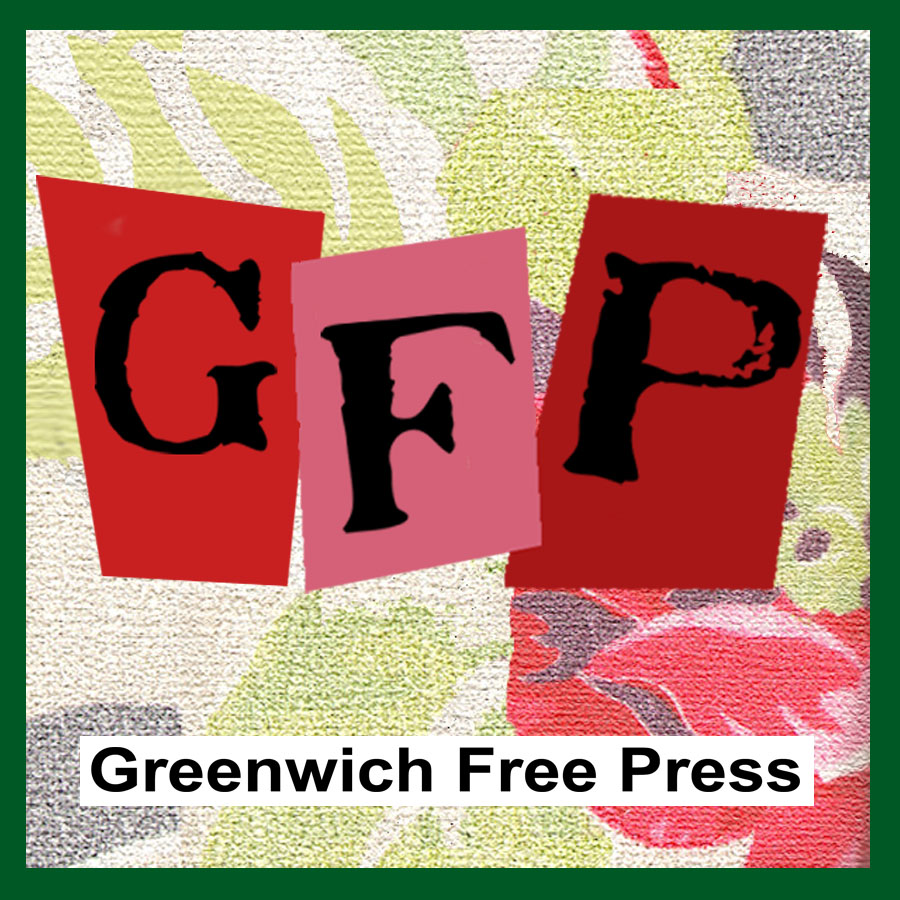 Email news tips to Greenwich Free Press editor [email protected]
Like us on Facebook
Twitter @GWCHFreePress
Subscribe to the daily Greenwich Free Press newsletter.