The Island Beach parking lot was a fitting venue for Greenwich's hazardous waste disposal event on Saturday. In the past the event was held at Greenwich High School, where streams of cars full of hazardous waste co-mingled with teens arriving for play practice and the annual cheerleader's plant sale, creating a bit of traffic.
"This worked out really well," said Environmental Operations Manager at Holly Hill, Patrick Collins of the change of location for the event. "There's less traffic. The layout here means there's no tie up on the roads."
Indeed, even when a queue would form, it was all within the Island Beach lot, and not on Arch Street.
"We're seeing a lot of old pesticides, fertilizer, cleaning chemicals and old oil-based paints," Collins said, adding that they still don't take cans of latex paint. "Maybe next year," he added.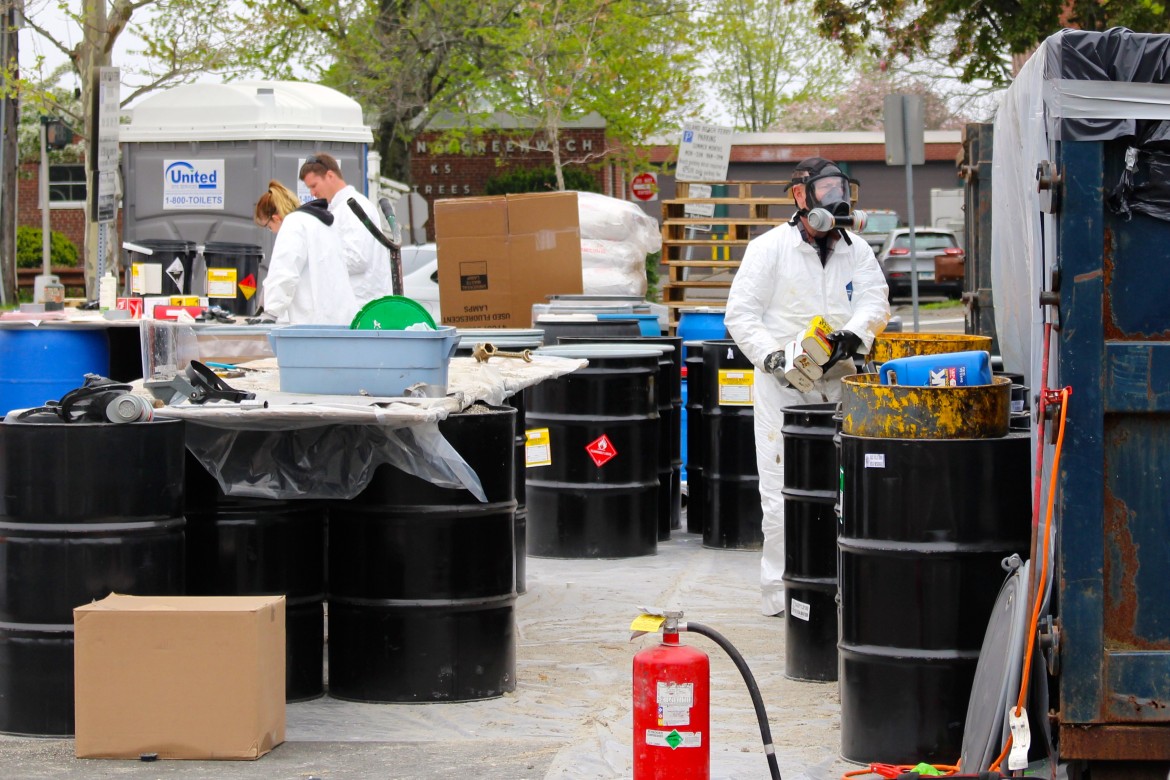 Also new this year was the vendor, Clean Harbors, out of Bristol, CT, who specialize in hazardous waste disposal. "They follow every protocol," Collins said as a dozen or so men and women in white haz-mat suits unloaded trunks from each car that pulled onto their plastic sheet over the asphalt.
"It's all free for residents," said Collins. A beach sticker or Holly Hill sticker were all that was needed. For any resident without a sticker, they just showed their driver's license. Still, residents from nearby towns in this corner of Fairfield Country were allowed to dispose of their hazardous materials. "We put a pink slip on their windshield and we charge their town," Collins explained, referring to the reciprocal arrangement Greenwich has with neighboring towns.
Many cars arrived with the familiar red plastic gas containers, which were carefully poured out by worker in goggles and a respirator. "People can dilute the oil in these containers with fresh gas," Collins said.
"Unless it's been left outside collecting condensation, if you have an old gallon of gas sitting around, you can use it up."
Collins said people with generators like to run them every once in a while, and can use up the old gas for that task.
See also: PHOTOS: Holly Hill Tour Starts with Doug Francefort
---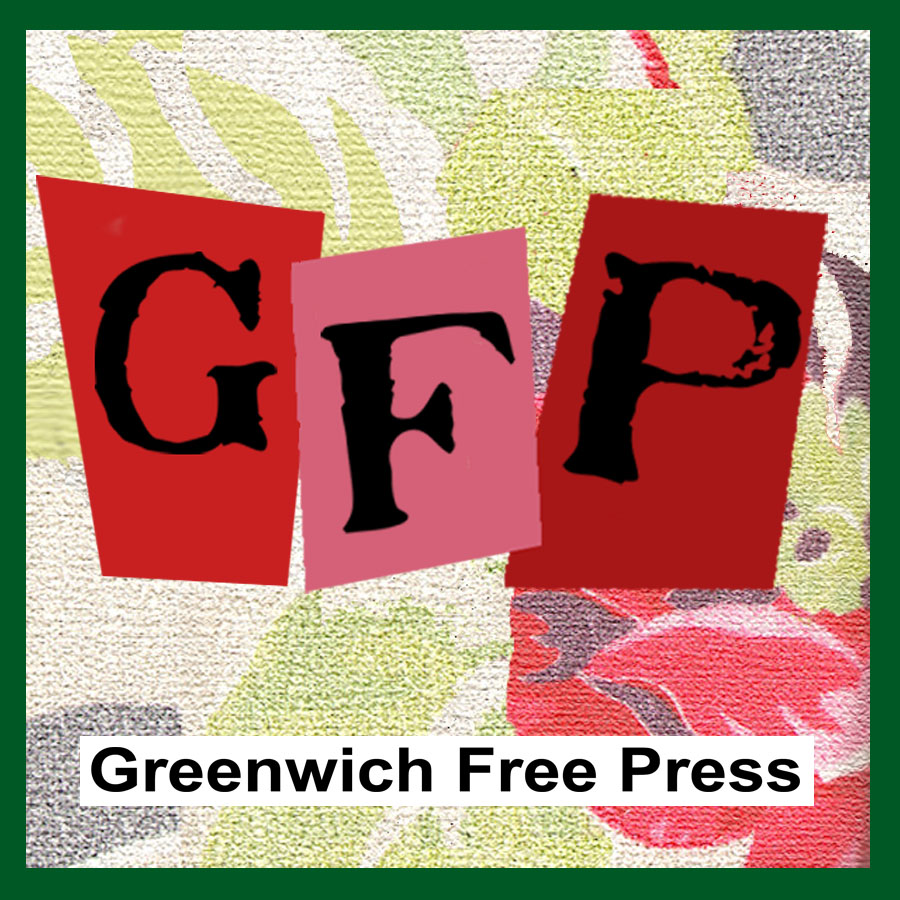 Email news tips to Greenwich Free Press editor [email protected]
Like us on Facebook
Twitter @GWCHFreePress