On Monday, Nov 27, the Greenwich Board of Education started their business meeting by swearing in the winners of the Nov 7 municipal election – Peter Bernstein, Kathleen Stowe, Meghan Olsson, and Peter Sherr. (Jason Auerbach did not garner enough votes to earn a seat on the board.)
After Town Clerk Carmella Budkins swore in the winners, the new board turned to selecting their new leadership.
Democratic board member Jennifer Dayton nominated Peter Bernstein, a Republican for chair of the board.
Republican Barbara O'Neill seconded the nomination, and all but the outgoing chair Peter Sherr voted in favor of Mr. Bernstein. Mr. Sherr abstained from the vote.
Mr. Sherr, who yielded his seat, front and center, to the new chair, Mr. Bernstein, said it had been a pleasure to serve as chair of the board.
Gaetane Francis nominated Jennifer Dayton for vice chair. Mr. Bernstein seconded the nomination. Except for Mr. Sherr, who did not vote, all voted in favor of Ms. Dayton as vice chair.
Barbara O'Neill, who had previously served as chair of the board prior to Mr. Sherr, was nominated to serve as secretary. (Most recently Lauren Rabin served for a year. Prior to that Debbie Appelbaum served as secretary for three years).
Again, Mr. Sherr declined to vote. So too did Ms. Rabin.
Ms. O'Neill received a quick primer on how to use the timer before the public hearing. Ten people had signed up to speak.
Ashley Cole, of 11 Hillside Road, said she was the mother of two former GHS football players, and praised the program.
"Greenwich High School had increasingly encroached on our fragile and historic  neighborhood and has become a difficult neighbor," Ms. Cole said. "We have given concession after concession, and yet they still want more," she said referring to the Nov 14 board vote in favor of opening litigation to reopen the 2003 court settlement that left the school with use of lighting on Cardinal field (field 1) limited to 10 games plus 6 practices a year, and precludes just about any alterations, such as the additional lights on other fields, addition of bathrooms, changing rooms or upgrades to bleachers.
"We aren't your enemy," Cole continued, adding that parents deserve to be upset. "The disrespect shown to student athletes has been obvious and profound. The problem here isn't the neighbors. It's your Board of Education who have created this awful situation."
Ms. Cole said issues with lack of illuminated playing fields and shortages of fields were foreseeable consequences of the change in school start time.
"You can fairly say this time change thing has been bungled," Cole said. "So, now that they've created the problem, the BOE wants us to upend our lives to cover for their mistakes. They want to renege on their contract with us. Who can possibly trust the BOE and the Town of Greenwich after this?"
Ms. Cole charged that the BOE lacked long term planning. She said that when she bought her house on Hillside Road, there were no night games, and no turfed fields. She described the GHS fields today as "maxed out."
"It's time to come up with a long term plan," Cole said. She asked the BOE to repeal their decision from their Nov 14 meeting in favor of initiating litigation.
"You won't win," she warned. "And it sets a horrible precedent for this town. …It's time for the children in Greenwich to have a new, clean and environmentally safe athletic facility."
Ms. Cole suggested turfing and illuminating the fields at nearby Central Middle School on Indian Rock Lane.
Heidi Matonis of 47 Hillside Road said GHS neighbors resent being painted as "the bad guys." She said she the superintendent's argument in favor of litigation was less about the safety of students than it was about "ego."
"We all know football is a really dangerous game with physical consequences," Matonis said. "Now we know about CTE (chronic traumatic encephalopathy)… Safety in the dialogue of lights is deceptive and highly emotional."
A third neighbor, Elizabeth Dempsey of 21 Hillside Road, said  she was also a parent of student athletes, but wasn't buying the argument that safety of students was the reason for litigation.
"It was disheartening to have board members in the CMS gymnasium on Nov 14th saying they could not talk to neighbors, so they voted to litigate," Dempsey said. She urged the board to focus hard on the legal process.
"I refer you to the town section 99 which talks about municipal improvements," she said.
Also, Dempsey urged the board to adhere to the 30 day rule about noticing neighbors for meetings.
Marianne Charles Iuteri, an attorney herself, said litigation would take years and wouldn't necessarily resolve the shortage of fields and lights by next fall.
She asked the Board of Education to turf the fields and adding lighting to Central Middle School, as well as install temporary bubbles on fields 6 and 7 at Greenwich High School, which she said would be temporary but would "ensure safety, lighting and minimal intrusion."
She also urged reorganization of the GHS academic block schedule, which she said should accommodate the 28% of students who call themselves student athletes.
Now that the Board of Education voted in favor of initiating litigation, the Board of Selectmen is next to either add their blessing or not. For now, First Selectman Peter Tesei said the board will wait for Sandy Litvack to be sworn in and briefed on the situation before taking a vote on whether or not to proceed. Mr. Litvack is due to be sworn in on Friday, December 1.
See also:
Greenwich Election 2017: Tesei Wins 6th Term, Bernstein Vindicated, Richman Wins Tax Collector, Von Keyserling Out
Experienced Attorney Joins Board of Selectmen, Impacts Timetable on Potential Litigation for GHS Lights
Greenwich Board of Education Green Lights GHS Lights Litigation
GEA President Warns BOE: 'Lost Year' at GHS May Take on New Meaning
GHS Neighbors Blast Schools Super During "What If" Presentation on Options for Lighting and Cardinal Field Upgrades
Playing Football in the Dark at GHS: Parents Not Happy as Daylight Savings Converges with Later Dismissal
With No End in Sight for GHS Fields Shortage and Lighting Restrictions, GCDS Enjoys "Friday Night Lights"
Neighbors Slam BOE Proposal for Temporary Lighting on CMS Field; P&Z Says Come Back with More Details
Greenwich Schools Start Times Update: 3 Buses Added, Ridership Up. No Deal at SUNY Purchase; Delay on Lights at CMS 
Greenwich Board of Ed Votes 5-3 in Favor of Implementing School Start Change for Fall 2017
GHS Cardinal Stadium Lighting Upgrades and Deed Restrictions Leave Greenwich Hamstrung. Again.  
---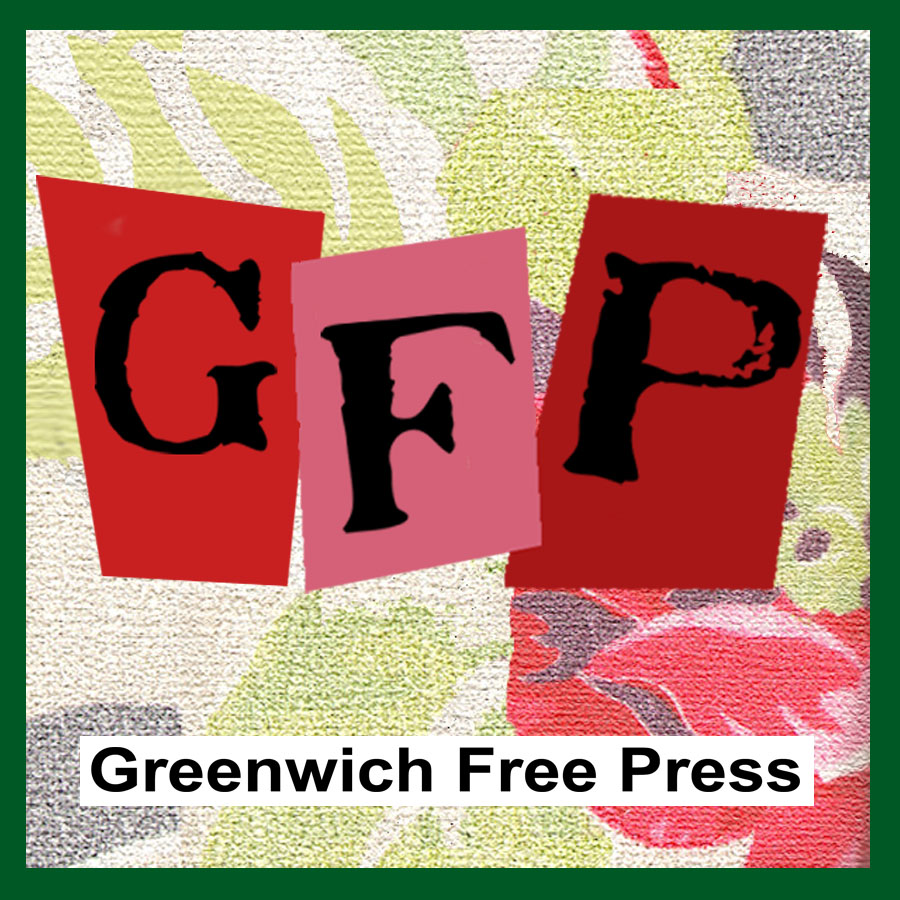 Email news tips to Greenwich Free Press editor [email protected]
Like us on Facebook
Twitter @GWCHFreePress
Subscribe to the daily Greenwich Free Press newsletter