On Monday at Greenwich High School, the Student Policy Initiative, a popular new club that meets both during Opportunity Block from 2:45pm until 3:15pm, and after school, wants to improve Opportunity Block.
They're also working on an initiative in favor of Rank Choice Voting and a proposal to give athletes PE credit for participating in a sport.
"There's so many things about our school we would like to see changed or improved," said Lucas Gazianis who co-founded SPI with Toby Hirsch. Both boys are juniors. "Also we can help teach everybody to advocate for themselves and write editorials. So we have a dual purpose."
When the newly formed club sought to meet during the Opportunity Block, the members experienced its flawed rollout firsthand.
The idea for Opportunity Block was proposed by former Schools Superintendent Dr. Jill Gildea last spring to address issues with the implementation of later start and dismissal times at GHS.
The change in bell times affirmed the medical science behind sleep and teens, and an optimal start time of 8:30am, but the immediate impact was that athletes were missing academic classes to travel to away games, and practices were ending in the dark.
At a low point, a November 2017 a home JV football game against Ridgefield started near dusk and ended in the dark, with the team debriefing in a circle, illuminated only by the lights of the coaches' cell phones.
Gildea's solution was to shave minutes off each class during the day (The school is required to provide a minimum of five hours of instruction) to create a full 40+ minute block at the end of the day so students could meet with teachers take a course for credit. The'd also be able to take enrichment courses such as personal finance or coding, sign up for test prep or college visits, participate in internships, or attend a health fair or assembly. She said in 40+ minutes it would be possible to offer a credit bearing class.
With Opportunity Block (OB), Gildea recommended students have "a flexible entry and exit in the afternoon."
That was in May.
By June Gildea had announced she would be departing Greenwich for a new job in Utah and the Board of Education voted to slice the OB to 30 minutes.
"I don't know that …an academically enriched half hour is going to be a helpful solution," Gildea warned the Board.
This week, 15 of the members of Student Policy Initiative Club (SPI) met in Clark House after school.
"We had trouble getting a meeting slot during the Opportunity Block. If your club advisor has a last block class, they have to stay to watch them," Lucas explained, adding that SPI advisor Ryan Jones couldn't come to the meeting.
Lucas said SPI was limited to meeting just 1 out of 8 opportunity blocks (in the rotating schedule Days A-H) because that was the only time a classroom was available.
Toby and Lucas, who also participate in Model UN, said their advisor Ian Tiedemann had intended to offer 3 different Opportunity Blocks, but was unable to find coverage for days he has last block classes.
"Instead of two days of Model UN and one day of Economics Club, he could only do one day and it was for Model UN," Lucas said."And that day coincided with the only day SPI could do OB."
The boys described OB as an unproductive environment with some kids distracting others who want to work. Further, they said if a teacher is having to oversee noisy, distracted students, their focus is diverted from the meeting.
Lucas and Toby said OB would become much more productive if the kids who don't want to do homework could leave the room.
"Right now they can't do that," Lucas said, adding that not only are students required to commit to only one OB for the entire semester, but they have less freedom during OB than a regular open period during the day.
Lucas, Toby and the other members of the SPI don't want to scrap Opportunity Block.
Quite the contrary.
They see several upsides, starting with the fact that athletes are now missing less class time.
"We don't want to get rid of it," Lucas said. We wholeheartedly agree with the idea behind it."
SPI's proposal is to apply the rules for a regular open period to OB.
"Freshmen, sophomores and juniors aren't even allowed to leave campus. Any existing restrictions for opens would still apply," Toby said. "It makes sense that once you remove the distractions, the kids who are focused will do their work. You can't force kids to work during the OB. The best thing we can do is create an environment for the kids who want to work."
"They didn't clearly define what it is," said Junior Ben Nash. "If you want to be responsible and study in your class, there are other kids who are unproductive and distract you."
Justin Speaker, also a junior said, "The room is chaotic. I can't be productive. I lose time to do homework and be productive in other ways."
"The mantra of the school is freedom with responsibility," Justin continued, adding that only in OB are there such restrictions on students' movements, whereas during students have freedom to move about campus during their open blocks.  "It should be the same as any open."
Lucas agreed. "For somebody to argue that the school can't ensure kids are safe in that period, they'd have to argue against the very idea of opens."
Justin's brother Colin, a sophomore said, "If I want to see a teacher for extra help I have to get a pass. You shouldn't punish kids for wanting to be academically motivated to go see teacher for help or go over a test."
"If you remember you have a paper due in two days at end of last block class and want to go see your English teacher, but didn't remember beforehand to get a pass, the only way you can go it to get a cut," Ben said. "It's like cutting a normal class."
Ben said a friend of his and Lucas who did not have permission to go see the teacher during OB was told if he left without permission it amounted to "insubordination" and could result in detention.
---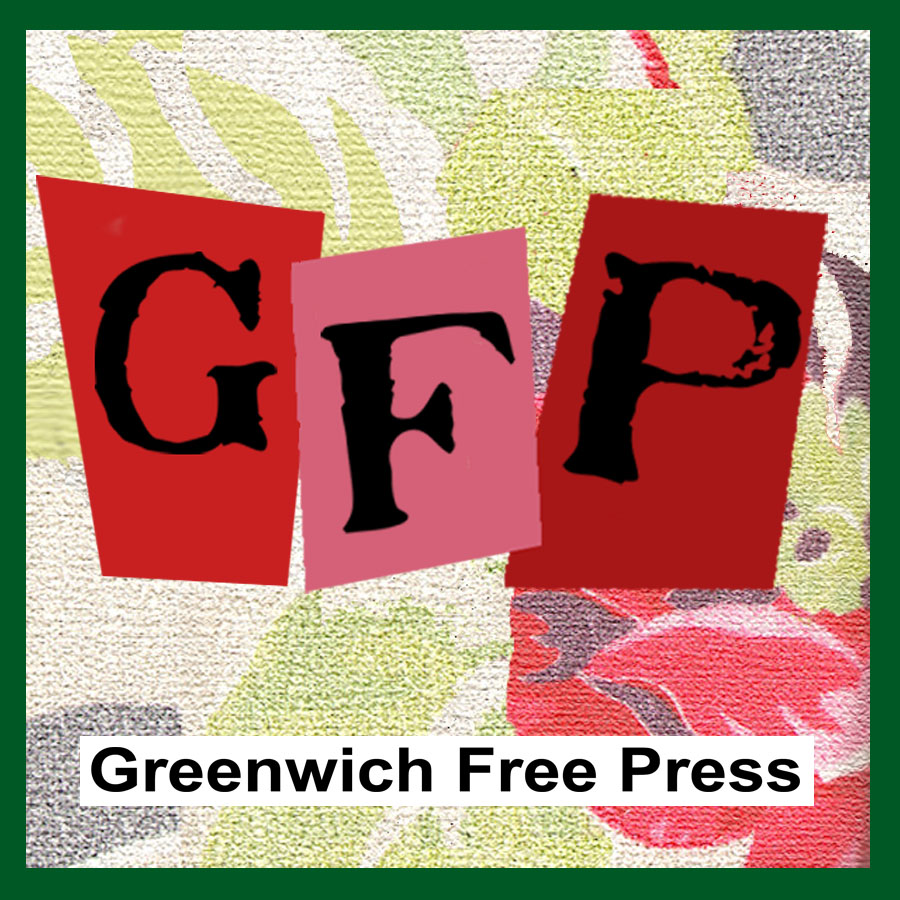 Subscribe to the daily Greenwich Free Press newsletter.
---
Chris Bassalik, a junior in SPI said he and most of the other club members aren't pushing for the freedom and flexibility for themselves because they will likely have graduated before the changes are implemented. "It's not even something we're going to benefit from. We believe it's something that is right."
"Forcing us to stay in our classes makes us feel immature and not responsible enough to do our own thing," said Zachary Jensen a senior who has a job teaching coding for STEAM Works Studio two afternoons a week.  "To have a job, you have to sign up for the OB that allows a job."
Students are allowed to sign up for only one OB a semester, though the school did institute a two add/drop period. Still the SPI members say one is not enough.
"I have my job every Tuesday and Wednesday, but I also want to take the OBs quiz bowl, astronomy and SPI. I can go to those blocks. I'd have to sneak out, or ask teacher's permission," Zachary said.
"My job is the most important to me, but when I'm available, I want to do the OB's and get teacher help," Zachary added. "The proposed (SPI) changes won't impact me, but I want my brethren and younger sisters to enjoy it more and not have it ruined by a broken OB system. They organized his horribly. It could have been great."
Toby said the reason a lot of clubs after school are so successful is because students can experiment and find the ones that really appeal to them.
"With OB you have to sign up for one club and stick with it. There are a lot of people who would like our club and can't sample it. They did open an add/drop window but it's not a guarantee. It lasted just a week or two. We have a huge conflict with members in the Model UN who have the same block. They have to choose." – Toby Hirsch
"Our vision is to make it (OB) a free environment like it is after school," Lucas said. "You can force students to stay in their last block class, but you can't force kids to be productive."
"Our plan is all about transitioning to a much more flexible personalized day," Toby said.
Lucas agreed. "A more flexible day is a better day."
---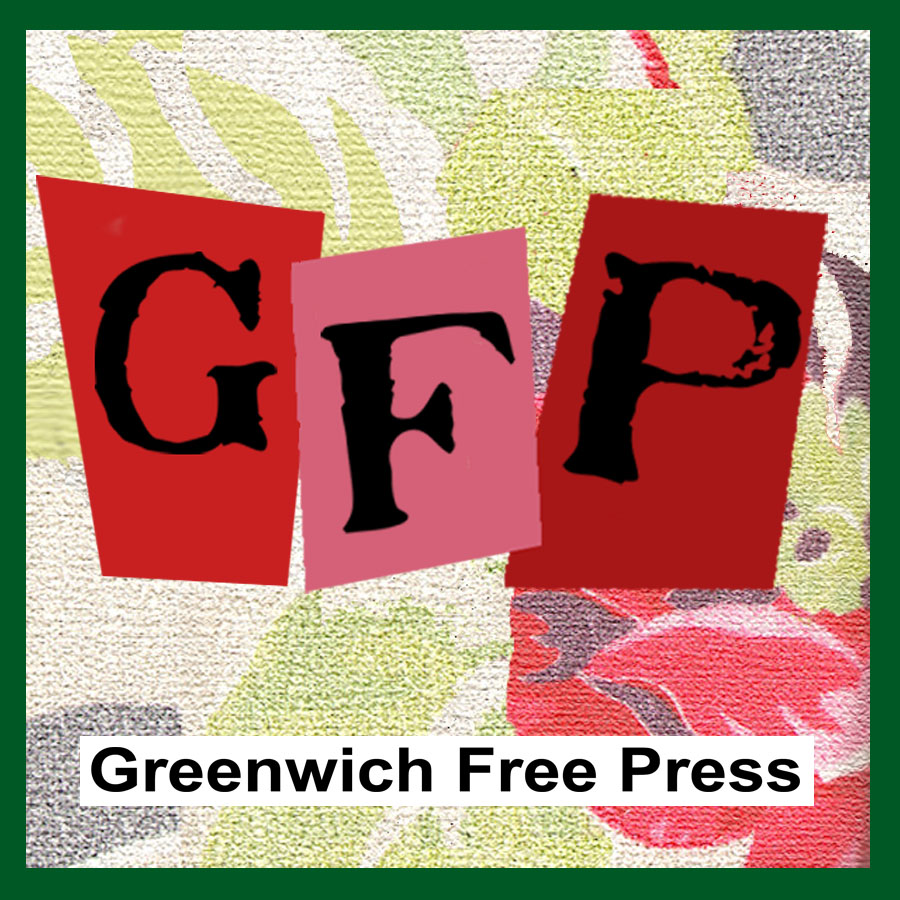 Subscribe to the daily Greenwich Free Press newsletter.
---
SPI is proposing structural reforms and are currently working with student government leaders and interim Headmaster Rick Piotrzkowski to develop a survey to be sent out to the entire school community.
In SPI's three phase proposal, their first ask is to address the distractions that result from restricted movement during OB, which GEA president Carol Sutton recently described the half hour as one big study hall.
PHASE I
"Phase I makes OB optional and frees up teachers," Lucas said. The proposal is to eliminate the requirement that students stay in their last block class and let them go to club meetings. Clubs would be held to a more rigorous standard.
PHASE II
SPI said Phase II is essentially what Dr. Gildea had originally proposed: a 45 minute OB from 2:50pm to 3:35pm.
They also propose adding a wave of buses and moving to the hub system. There would be one bus wave at 2:55pm and a second at 3:45pm. Lastly, the existing late bus would move back from 5:00pm to 4:35pm.
"The bus waves would be on either end (of the extended OB)," Lucas said. "People think it's implausible. We don't have the bus data yet, but we contacted someone who consulted with district on start time change."
"A Professor at University of Maryland created a model that optimizes bus routes," he continued. "If the second wave is at an off-peak time, we can reuse buses from the first wave or from the middle schools without a significant price increase and it would significantly alleviate the traffic after school because you can leave at two different times."
Toby said Phase II would tackle an additional problem, which is the safety issue for GHS students on overcrowded school buses. Students report that often there are three students on a seat intended for two, with two seatbelts. (Ridership increased on school buses after the school start time changed.)
"Don't dismiss us before we know ballpark costs. We don't think it'll be much more expensive than it is now," Lucas said, adding that more students would stay after school for clubs and activities if the late bus wasn't so late.
Clubs typically finish meeting by 4:00pm.  The late bus is at 5:00pm.
Toby said currently the busiest time for school buses is the beginning of the day and at 3:15pm dismissal.
"If it's not at that time, we can probably reuse those buses if you decrease the number in the first wave and use them for the second wave," Toby said. "We're keeping the late bus in the plan, but we would move it to 4:35. That will encourage kids to stay after school. They'll have two opportunities to get help from teachers or go to a club."
Phase III
In Phase III an additional opportunity block would be added to the beginning of the day from 8:30am to 9:15am. Any classes could meet during this opportunity period, including core classes. It would feature an additional wave of buses and conversion to a hub system. There would be one bus wave at 8:15am and one at 9:05am.
In Phase III the number of classes per day would decrease from 6 to 5. The minutes shaved off classes to create OB would be put back. Instead of an 8 block cycle, there would be a 6 day cycle with one block dropping each day.
"You optimize your personalized schedule," Lucas said. "We are aware of sleep needs and athletes need to not miss class. Athletes can put their opens in the last block so they don't have to miss any. And other kids can put their class at the very end."
Students could have an academic class in the morning OB and do clubs in the afternoon OB. "The idea is instead of random opens you can choose to place them in an OB period and have opportunity to do clubs or do something else with those opens," Lucas said.
"The time per class is the same and number of required classes is the same," Toby said. "You still spend as much time in class. The question is are you spending your opens sleeping, at a job, sporting event, or in a club, versus now you have to be just here sitting."