Correction: This article has been updated to reflect that the new Board of Education will be seated at the next regularly scheduled meeting 2 weeks after the election. That is after their Nov 15th meeting.  Officers will be elected on the 27th, once the board is seated (Not on the 15th)
While Greenwich Republicans celebrated Peter Tesei winning an unprecedented 6th term as First Selectman at the Milbrook Club, Tuesday night's municipal election in Greenwich brought rare hoots of victory to the Democrats' gathering place at the senior center on Greenwich Avenue.
"I look forward to continuing to be able to work with Peter (Tesei) because he's a great guy," said selectman John Toner, who after filling the shoes of Dave Theis who died suddenly, won a term on his own right. In fact, he achieved more votes than Mr. Tesei. "I also look forward to getting more involved with different people and organizations in Greenwich because that's what I've been doing for the last three years. It's a lot of fun. It's a great job for a retiree."
"We have to take into consideration, what is local government organized to do?" Tesei told Republicans gathered at the club. "It's organized to provide services to our residents in the area of life safety, public education, investment in public infrastructure, and health and well being. Those things don't know a Democrat or Republican ideology or label; what they know is a sound judgement. And I intend to continue to offer that sound judgement."
Although there was disappointment among Democrats that Sandy Litvack, the former Disney executive and US Justice Department assistant attorney general in the Anti Trust Division, did not get enough votes to win the first selectman job – Mr. Litvack got 6,578 votes to Mr. Tesei's 7,569 votes – a difference of 991 votes – Litvack garnered more votes than Drew Marzullo, the incumbent Democratic selectman recently arrested for shoplifting.
With just 4,927 votes, Marzullo, came in last of the four selectmen candidates. Having lost his party's endorsement, Marzullo was not at the senior center.
Not having enough votes to become first selectman, Mr. Litvack had declined to say whether he was willing to serve as selectman as of about 9:30pm on Tuesday night.
Democratic candidate for tax collector, Howard Richman, drew a huge round of applause for his defeat of incumbent, Republican Tod Laudonia following a controversial rematch from two years ago.
Mr. Richman had said during his debate with Tod Laudonia, that for two years there has been friction between Laudonia and the Board of Estimate and Taxation, which led to a cut of $50,000 to the tax collector department's budget for salaries.
Richman said that rather than take a pay cut, Laudonia laid off two employees, and in the process fell behind in his work. Specifically, he said deposits of tax payments by check were not made for over a month this summer, despite both state statute and the town charter requiring deposits be made within one week.
Mr. Richman garnered 6,740 votes to Mr. Laudonia's 6,569.
"Two years ago I got 3,300 votes," Richman said. "Headlines should be 'Dems Turn Greenwich Blue.'"
BET member Jill Oberlander said, "We believe in vision, value and balance. We're going to work hard to see that it happens."
Oberlander thanked March On Greenwich, Indivisible Greenwich, RTM members, and, she said, "both voters who came out to support women, and Republicans who came out and supported us in principle and values."
Mr. Litvack congratulated Mr. Richman and the Democratic winners for BET, who, as of 9:00pm, were tentatively higher vote-getters than the Republican candidates, and presumably will be in a position to select a Democratic board chair.
Mr. Litvack thanked his wife Joanna Swomley and BET member Tony Turner.
"The voters have spoken against charter change," said new BOE member Meghan Olsson, adding that it will be important nonetheless for voters to attend the upcoming Nov 14 meeting on charter change at Central Middle School.
Republican incumbent, BOE chair Peter Sherr and RTC endorsed newcomer Jason Auerbach, both proponents of charter change, received the fewest votes. Mr. Sherr, with 7,063 votes, will hold onto his seat on the board, but Mr. Auerbach, with just 5,790 votes, did not make the cut.
"To walk in to this, and have so much power, with you and me and Peter Bernstein being the top three vote-getters. It shows that we have a mandate," said Kathleen Stowe, a reference to hers, Bernstein's and Olsson's firm opposition to charter change.
After the Democrats finished their remarks, several headed through the rain to the Two door Cafe in Chickahominy to join victorious BOE incumbent Mr. Bernstein, who had to petition his way back onto the ballot after being passed over by the RTC for endorsement.
Bernstein took Auerbach and Sherr to court over the summer, claiming that they interfered with his efforts to gather signatures to earn a place on the ballot.
Though their own attorney Tom Cassone referred to his clients' behavior as obnoxious, he argued it was nevertheless free speech, and the judge agreed.
Bernstein may have lost on the letter of the law in court in July, but he won in the court of public opinion on Nov 7.
At the Two Door restaurant, supporters of Bernstein were referring to his whopping 9,065 votes as vindication and a de facto referendum on charter change.
"I'm grateful for the support I received from all over town," Bernstein said at the Two Door. "The fact that the top three vote getters were a Republican and two Democrats shows that charter change is not necessary and not wanted."
Bernstein said voters are capable of making the proper choices when presented the opportunity. "I look forward to collaborating with the new Board of Education."
The new Board of Education will be seated at the next regularly scheduled meeting two weeks after the election. That is after their Nov 15th meeting.  Officers will be elected on November 27th, once the board is seated.
At the Two Door in Chickahominy, a crowd of about 50 Democrats and Republicans celebrated Mr. Bernstein's big win on the school board.
"Congratulations to Peter Tesei on winning a tough fight," said James Waters, who earlier in the week took Tesei to task for "ushering in the wolves," referring to BOE candidates Jason Auerbach and Peter Sherr in a popular editorial.
"I do think it's interesting that people are clearly disappointed in their shepherd. Dropping from 70% support in 2015 to 53% support today proves that voters do not support the agenda of the far right," Waters said. "This was a referendum that our town does not want 'charter change' – and is why Board of Education candidates Peter Bernstein, Meghan Olsson and Kathleen Stowe each got many more votes than Tesei. I hope Tesei was listening."
Waters noted that with 9,065 votes, Peter Bernstein garnered more votes than Mr. Tesei's 7,569. Mr. Auerbach received just 5,790 votes and Mr. Sherr received just 7,063 votes.
In fact, Waters pointed out that Mr. Bernstein won more votes than candidates for Tax Collector, Board of Selectmen, Board of Taxation and Board of Education.
Incumbent selectman, Republican John Toner, who last week said during a debate on WGCH that his goal was to support Peter Tesei, received 7,615 votes to Tesei's 7,569.
Also, the two BOE Democratic newcomers received more votes than Mr. Tesei. Kathleen Stowe came in at 8,082 votes and Meghan Olsson received 8,244 votes.
"I think that this election and the numbers say a lot about how the residents of Greenwich feel about education and now that the election is over, we can finally get back to business at hand and focus on what is important: our students," said PTAC president Karen Hirsh, who was at the Two Door celebrating Mr. Bernstein's victory.
Though the results are set to be double checked by the town clerk on Wednesday morning, a race many were following was that of longtime RTM District 8 member and chair, Chris von Keyserling who was arrested last December and charged with sexual assault 4 following an incident where he allegedly grabbed a woman's groin.
Mr. von Keyserling's candidacy was controversial enough before a local blogger last week instructed his readers not to vote for the "coven of shrieking banshees" running for RTM, referring to the 50 or so candidates, primarily women, recruited by March On Greenwich who petitioned their way onto the ballot for RTM.
In fact, a defiant von Keyerling said in his League of Women Voters bio that an issue facing Greenwich is, "provision of public debate without the fanatical bullying and character assassination of pubic volunteers in the media."
Mr. von Keyserling garnered 331 votes, which was not enough to earn one of the 26 slots that 37 candidates competed for.
In fact, other than write in candidates Joe Solari and Thomas Caruso, only one other candidate, Klaus Jander, with 286, received fewer votes than von Keyserling's 331.
The top vote getters in district 8 were Jennifer Freitag with 847 votes, Peter Berg with 786 votes, and Molly Saleeby with 730 votes.
See also:
After Campaign Season Generates a Trove of Nasty Comments, GFP De-Activates Disqus Comments
Who is the bully? And, are RTM contests pitting men against women?
As Contentious Muni Election Races Loom in Greenwich, LWV Voter Guides Feature Candidate Bios
James Waters: Two wolves and their shepherd
---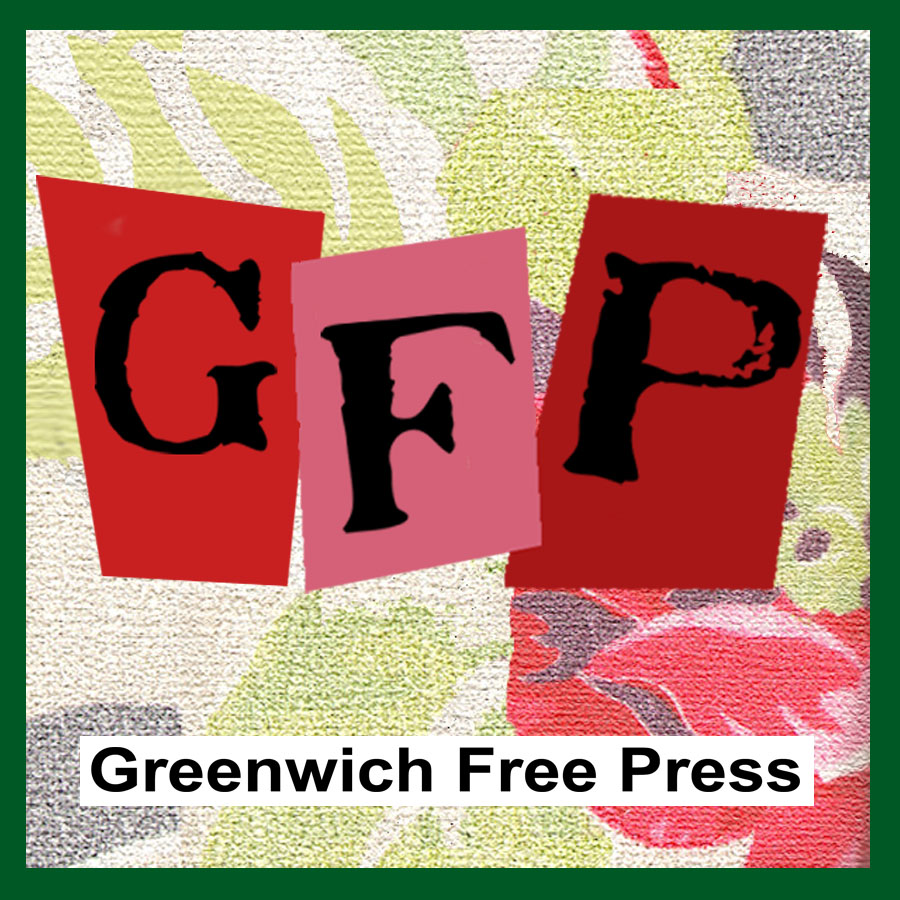 Email news tips to Greenwich Free Press editor [email protected]
Like us on Facebook
Twitter @GWCHFreePress
Subscribe to the daily Greenwich Free Press newsletter.