If you go to prom, you'll see her. If you go to SRO or attend GHS football, rugby or hockey games, she'll be there too. Officer Hayes Sgaglio is filling the shoes of School Resource Officer Carlos Franco at Greenwich High School for a highly visible presence on campus and beyond.
But if you guessed that Hayes Sgaglio is a man you'd be wrong.
"People think my name is a man's name. They want to know what's my first name," Sgaglio said on Monday at Greenwich Police headquarters, her long hair pulled into a neat bun.
Officer Sgaglio is one of about 14 or 15 women on the 155 member Greenwich Police force, which she joined in April 2014.
Sgaglio is the oldest of eight siblings and grew up in Westchester. She has six brothers and one sister.
"It was a lot of fun," she said of growing up in a large family. So far she is the only sibling in law enforcement, though she said her younger brother, a rising high school senior, has expressed an interest.
Officer Sgaglio, who is part of the Special Victims section at the police department, started accompanying Officer Franco in January 2018. "We tag teamed and he showed me the ropes," she said. "He introduced me to staff students, and administrators – and all members of the school community."
Sgaglio will work closely with Dean of Student Life Dr. Lorraine Termini, who is responsible for student activities and discipline, as well as Karen Foster, the Director of Student Activities.
Though Sgaglio circulates through the building and learns who students are and where they sit in the student center, she also has a desk in the student activities office.
"The students know where to find me if they need me," she said.
While there are occasional arrests of students at GHS – names are not published of students younger than 18 – Sgaglio said arrests are few and far between.
She said most of her time is spent talking to students and building relationships with them. "I'm guiding them," she said. "The kids do initiate conversations with me."
As for the large size of GHS, with its approximately 2,700 students, Sgaglio, who has led the Greenwich Police Explorers, said those students were friendly, familiar faces.
"We guest speak in classes about current health related trends including vaping, sexting, Snapchat and social media," she said. "We do it through the health class in 10th grade and in response to individual teachers' requests."
Sgaglio said vaping is prevalent on campus and easy to hide because JUUL pods look like flash drives and charge in a computer's USB port.
"It's prevalent. And it's kids you wouldn't expect – kids who wouldn't smoke cigarettes," she said. "They think it's safe, cleaner and doesn't smell. It's all groups including athletes, theater kids – there's no typical kid vaping."
Sgaglio said young people are buying vaporizers and JUUL pods at online vape stores. "They can hack them and put in liquid THC."
Since the vapes are easy to hide and don't smell, Sgaglio said the best way to combat them is through education.
Echoing remarks in Officer Franco's GHS graduation speech, Sgaglio said, "Social media is absorbing these kids' lives – whether it's good and informative, or not."
"They're bumping into each other in the hall. They're walking into traffic and tripping over sidewalks. They're late for classes or not paying attention in classes," she said.
Sgaglio's own education was one that took a twist. In pursuing her Health Science degree at St. Peter's College in Jersey City, New Jersey, she had wanted to become a nurse but had a change of heart when she took criminal justice courses.
Later, she took the test at Greenwich Police Dept, interviewed and was hired. From there she was sent to the Police Academy for six months, followed by field training for a few months.
Sgaglio, who was Division 1 swimmer and diver, also threw the Javelin, Discus and Shot Put for Track & Field.
"I still like to swim," she said, adding that she has also been certified as a scuba diver for 13 years and plans to try out for the Greenwich Police Dive Team.
Officer Sgaglio will be at the Coffee with a Cop event at McDonald's,  268 W. Putnam Ave, Wednesday, July 11 from 9:00am til 11:00am.
See also:
PHOTOS: GHS Class of 2018 Offers Hope for a Better Future
---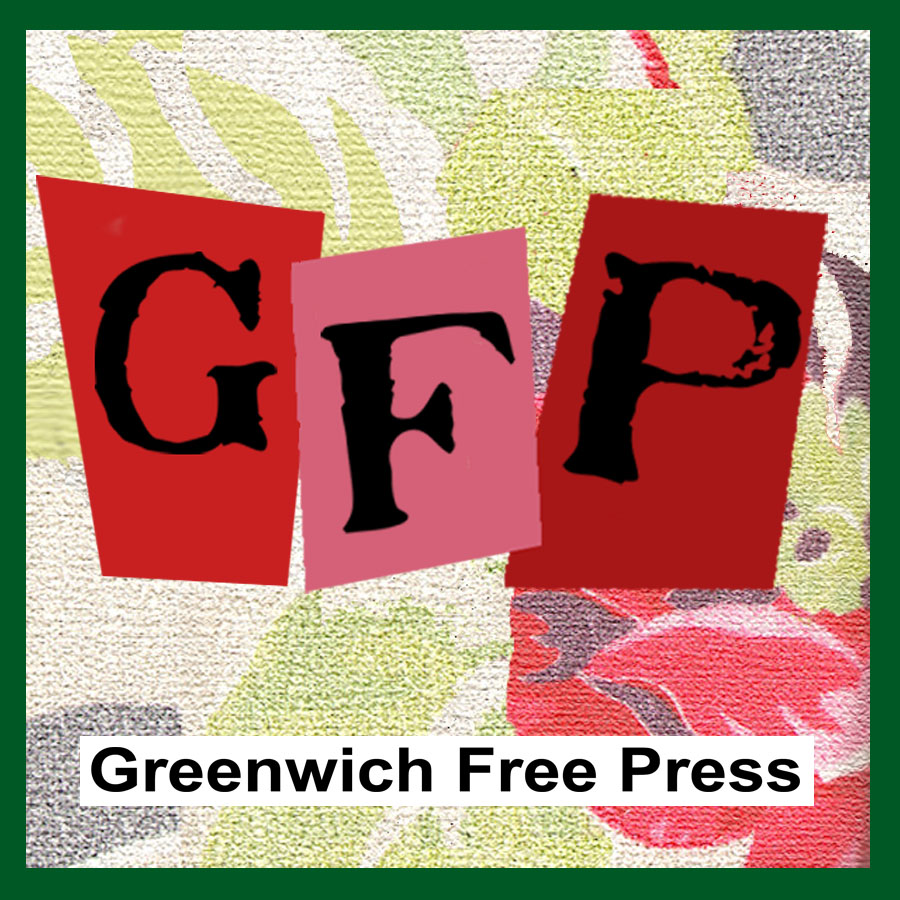 Email news tips to Greenwich Free Press editor [email protected]
Like us on Facebook
Twitter @GWCHFreePress