In Greenwich a new organization has been formed to coordinate and publicize events involving veterans. According to Bruce Winningham of the Greenwich Military Covenant of Care, "Peter Tesei has wisely worked with State Rep Livvy Floren, Erf Porter, Dept of Social Services Alan Barry and Greenwich Police chief Jim Heavey in recognizing the need for coordination among various organizations that serve veterans and people in military service."
Winningham said the Greenwich Veterans Council was conceived last Jan and Feb. It brings together many of the key military organizations in Greenwich: The American Legion, Byram Veterans Assocation, VFW, Vietnam Veterans of America, Greenwich Military Covenant of Care, AmVets, and the Greenwich Dept of Social Services. In May the group cohesively communicated Memorial Day events and the results were impressive.
"The numbers of town participants were very encouraging because the Veterans Council was able to coordinate the planning and communication of the events implemented by each of the local military organizations," he said. "The idea was to be respectful for each other's timing and publicize events as a group."
Winningham said the result was a significant increase in attendance despite the fact that most events were rescheduled due to rain. "Even with the disruption, with a day change, attendance went up," he said.
This year the Greenwich Community Covenant of Care will again conduct the "Community Walk To Honor Veterans." The walk is designed to welcome all members of the community in a respectfully festive, shared moment of national pride.
The Community Walk will culminate in one single ceremony, which is called The Greenwich Veterans Council Veterans Day Ceremony. This new ceremony has been thoughtfully designed by the Veterans Council to inspire our Town in collective gratitude for all American servicemen and women.
The walk starts sharply at 10:30am at the intersection of upper Greenwich Ave and Amogerone Crossway. It's best to gather in the vicinity of the intersection at 10:15 am.
The ceremony, immediately following the walk, will be located at the Vietnam/Korea/WWII memorial in front of the Havemeyer building. Town leaders will guide the attendees in a profound moment of patriotic pride.
"Our exceptionally patriotic Greenwich Police Department closes Greenwich Avenue in front of the Havemeyer Building for the duration of the ceremony. This closed street becomes an open community space," Winningham said. "It is a cheerful and comforting place to gather."
At Redmens Hall there will be a luncheon for veterans. "It's a warm and inviting environment. If you wore a military uniform at all, you are welcome to a delicious luncheon at Redmens Hall," Winningham said. "Spouses and family members are invited along as well."
The Byram Veterans Association is holding its annual event at 7:00pm at the Byram Vets Club, 300 Delavan Avenue.
The Byram event begins with a short march to the Byram Fire Department where a brief inspiring ceremony will recognize the honorable service of all who have worn the American military uniform. Then the audience will return to the warm and family-welcoming Byram Vets Hall where there will be hot snacks. And the Greenwich Emergency Medical Service will provide a CPR demonstration.
"This year a central theme for Veterans Day ceremonies has been embraced by the Greenwich Veterans Council," Winningham said. "This theme will be to bring attention to our nation's hundreds of thousands of combat injured millennials who have been fighting in a15-year long war."
"Many of the injuries suffered in this war would have never been survived in past wars. You would have died at Iwo Jima, Mekong Delta, or the Ardennes Forest (Battle of the Bulge) with the injuries that our millennial military servicemen and women are surviving," he said, adding that  the medical profession is hurrying to develop treatment protocols and recovery solutions for these previously unsurvived injuries.
"Today, the injuries of millennials in combat are different from those suffered in previous wars. IEDs (improvised explosive devices) and new the even more lethal EFPs (explosively formed penetrators) cause horrific wounds, including many more amputations and severe head injuries," Winningham said.
Winningham said that instead of coming home to fluttering flags and welcome home ceremonies, "these kids are injured combatants returning home on a stretcher in a cargo plane and hurried over to Walter Reed hospital to recovery periods that usually last one to two years."
Winningham said that at Walter Reed, the rehabilitation centers are extraordinary, and the center has become known worldwide for its expertise in war wounds.
"If you walk along the property of Walter Reed, you see that there many of the buildings are residential because if you're going to be there for two years, they provide room for your family."
Winningham said the Greenwich Veterans Council will work with Disabled American Veterans (DAV ) and are asking for combat veterans living in Greenwich (WWII, Vietnam and any conflicts) to travel with DAV to Walter Reed. "There they can tell these young men and women, 'We know you're here and respect you and support you in this journey of healing."
The group is also raising funds to buy gift cards that can be used on the stores on the base of Walter Reed where the veterans live during their long periods of recovery. The cards will defray costs of living.
"Every time we have 50 cards that are worth $80, we will send a van with Greenwich combat veterans to bring those cards and give them to recovering, healing veterans at Walter Reed," Winningham said.  In addition to the gift cards the group will bring greeting cards with well-wishing comments to the recipients of the gift card.
See also: Veterans Day in Greenwich to Feature Multiple Ceremonies
PHOTOS: 2015 Veteran's Day Community Walk and Ceremony
Greenwich First Selectman Tesei to Form Veterans Council
Greenwich Woman's Veterans Day Request: Honor Ferdinand Meringolo and All "The Forgotten Men"
Nov. 11 Community Walk to Honor Local Vietnam Veterans (2015)
---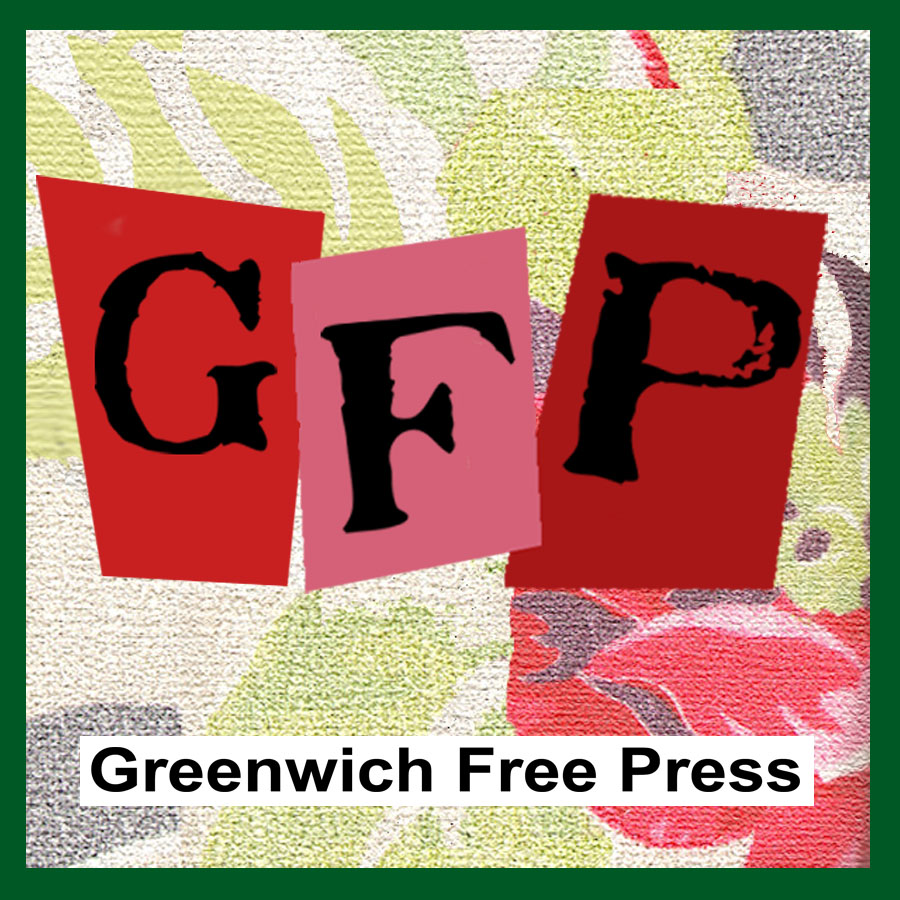 Email news tips to Greenwich Free Press editor [email protected]
Like us on Facebook
Twitter @GWCHFreePress