A third Republican candidate for Greenwich First Selectman has emerged.
Tod Laudonia is a longtime Greenwich resident and has been a licensed real estate broker since 1980. He served as the Town's Tax Collector from 2009 to 2017.
Mr. Laudonia, who has been interviewed by the RTC search committee, joins Republicans Mike Mason (BET member and former chair) and State Rep Fred Camillo (District 151) as hopefuls for the job.
To date Granit  Balidemaj, Joe Kelly and Dan Quigley have announced candidacies for Republican selectman.
Last week Democrats Jill Oberlander (BET chair) and Selectman Sandy Litvack announced their intention to run as a team, with Ms. Oberlander seeking the First Selectman position, and Mr. Litvack seeking a second term as Selectman.
Like Mr. Mason and Mr. Camillo, Laudonia has roots in Cos Cob.
All four of his grandparents came to the US from the same village in Italy. "Not at the same time," he said with a laugh. "Four different times. In fact, one grandmother came twice because she was sent home from Ellis Island the first time."
Laudonia attended St Catherine's School and St Mary High School. He and his wife Jane have been married since 1981. Their daughter Kristen attended Greenwich Catholic and graduated from Greenwich High School.
As far as a run for First Selectman Laudonia, interviewed on Tuesday at the St Lawrence Club where he is the third generation of his family to serve as president of the board, said he had thought about running for years.
Term Limits
"I'm also a big believer in term limits. People need to do their service and move on," he said, adding he thinks the time limit for First Selectman should be 8 years.
"And I think that's across the board," he added. "And I'm guilty of it, having been on the RTM for 16 years, but I think those should be limited terms too."
Laudonia said there isn't enough turnover on the RTM. "People use the excuse, 'There aren't enough volunteers out there to fill the RTM seats,' – and I fell into that trap too – but that's a result of the fact that people just don't leave."
"The problem is that we have a layer of our volunteers who maybe stay in the same place too long," he continued. "People wait until places are open. They don't want to push someone else out."
"In government, as with volunteer organizations, you have to look to the future all the time," he continued. "You have to let new people in, with new ideas and let them take on responsibilities.  Otherwise you just get stuck."
---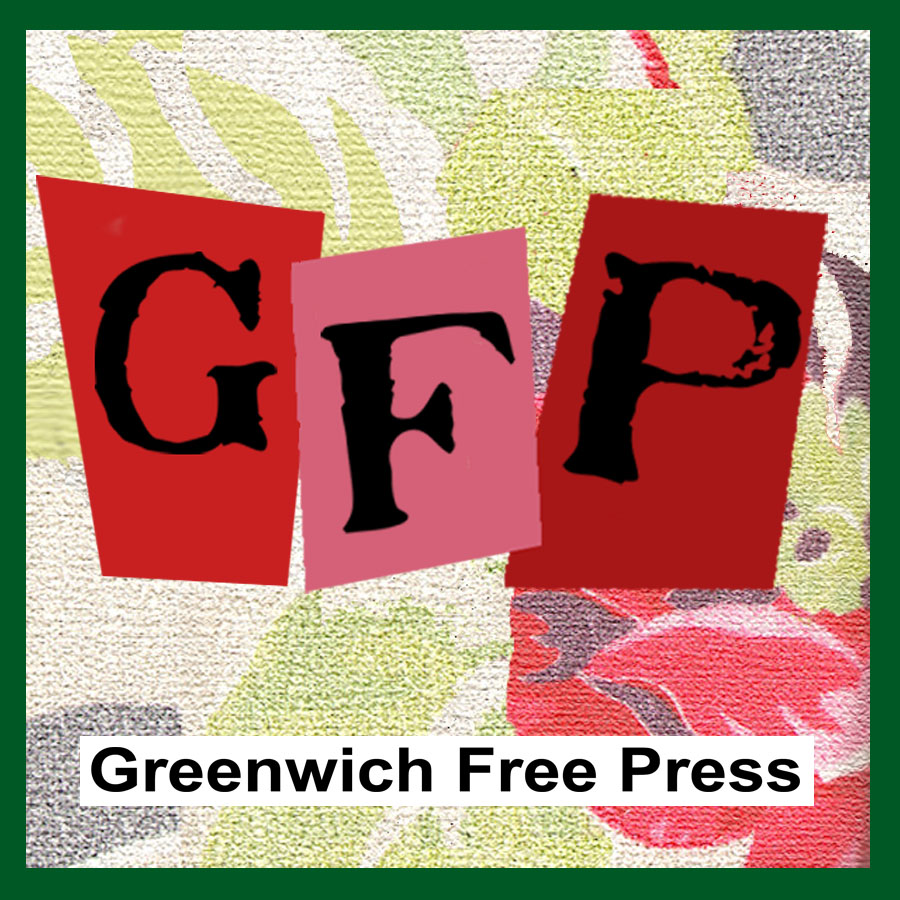 Subscribe to the daily Greenwich Free Press newsletter.
---
The RTM for example, Laudonia said, would with term limits, become more diverse and include people in different stages of their lives.
Promoting from Within, More Defined Roles in Town Hall, Changing Town Hall Culture
Laudonia said he would also like the Town to promote from within more often.
"Not that I'd be able to make a lot of changes, but as First Selectman you have a pulpit and can influence a lot of decisions that are made," he said.
"The BOE's one main job is to pick superintendents and I think that's a reason we have such high superintendent turnover," he said. "They do national searches, but if there was a system for ascension, there is a path for you."
"It's in the departments too," he added. "Joe Siciliano is probably the only one in the building who started in the Parks & Rec Department and worked his way up to being the director."
Laudonia, the only candidate who has been employed by the Town, said he's been privy to the inner workings of Town Hall in a way volunteers aren't, and would like to see Greenwich's governmental structure revert to the way it was drawn.
"There's been a lot of bleeding and overstepping of authority throughout the Town governmental structure. We need more definition as far as what job belongs to what person," he said.
Giving an example, Laudonia said when he was on the committee that oversaw the Town's acquisition of the power plant and Mianus Pond in the 1980s, different departments were vying for control.
"There was a big internal struggle between Parks & Rec and Wetlands over which Town department would control the pond when we acquired it," he recalled. "Everything in Town Hall is a little silo. The culture needs to shift."
Laudonia said a lack of cooperation between departments impacts service to citizens.
"My objective is to make the Town function better. I don't have further political aspirations."
Citizen Feedback
Another tenet of Laudonia's platform is to create a feedback loop for residents. "We need more citizen engagement and could do it through online polls," he said, adding that he would work with the Town IT department to set up the polls.
"The people should be the fourth branch of government."
Without active citizen engagement, Laudonia said local officials, particularly those on the RTM, lose touch with those they represent.
As for the Town's economic health, Laudonia described it as very sound.
However, he said, "From a personal citizen standpoint it's not as sound as everyone wants to believe it is. You look around, there's an awful lot of vacancies and the real estate market is not vigorous," he said.
As a real estate broker, Laudonia's experience is that families buying property in Greenwich typically want to make changes to the property.
"One of the first questions I get from people looking at properties is, 'How are the departments to deal with?' I have a pretty standard answer, which is, 'They're pretty good on a personal basis, but the regulations they have to live with are so complex, they can't really give you a good answer right away. As a result everyone has to hire a professional which can add $30,000 to a project."
"I think if Town departments worked together better, that could help," he said.
Crack Down on Proliferation of lawn Signs
As for all the lawn signs in Town, Laudonia said he'd crack down on that immediately.
"When I was on RTM we voted on the ordinance restricting signs in the 1990s. If you are advertising something, that sign shouldn't be there."
"I don't like the whole concept, including banners on Greenwich Avenue."
Next Steps
For now, Laudonia said he has no plans for a kick off event or fundraising effort. Instead he will wait to see who the RTC endorses.
He said during the endorsement process, only about 60 people matter. After that process, if there is a primary, the target audience is registered Republicans.
"If you make it through that process – or even if you don't, you can get on the ballot as a petition candidate – you're still not appealing to the general public until mid September," he said. "Two months is plenty of time to let people people know what you want to do."
Civility
Laudonia lamented the divisive political culture in Greenwich.
"When I was on the RTM, I didn't know what party people were in. It didn't matter to me."
Asked if a lack of civility has to do with the current President of the United states, Laudonia said, "It was going on long before Trump. He's the scapegoat. There is a lot of hostility in both directions. It's pervasive."
Laudonia said he fears Greenwich may lose its sense of community.
"If we lose that sense of community, that will be our downfall. We need to restore the humanity in governance. The bean counters can't be in charge and the strict rules makers. We have rules but sometimes you have to bend them."
Around the end of July the RTC will vote on which candidates to endorse. From there, a candidate who is not nominated can force a primary by gathering signatures from 5 percent of the Town's registered Republicans. A primary in late summer would determine the final slate of candidates on the November ballot.