Greenwich Board of Education member Lauren Rabin, a Greenwich native and lifelong Republican, announced this week that she is seeking the position of Greenwich Selectman rather than run for a second term on the BOE.
On Wednesday night, interviewed by phone from her office at Gartner Inc in Stamford where she is a VP of marketing, Rabin explained her decision.
"I had been leaning toward running again for BOE," said Rabin who attended Cos Cob, Central Jr High and GHS herself. "But after talking to people I trust and my family, and after seeing the lay of the land, I decided to run for Selectman instead. I cemented my decision about two weeks ago."
Rabin said she has been interviewed by the RTC search committee tasked with vetting candidates for Selectmen. There is a separate committee interviewing candidates for BOE and BET.
This year both  Republicans incumbents – First Selectman Peter Tesei and Selectman John Toner –  have declined to run again. Mr. Tesei is serving his sixth term and Toner his second.
State Rep Fred Camillo (R-151), Board of Estimate and Taxation (BET) member and former chair Mike Mason, and former Tax Collector Tod Laudonia all seek the nomination from the RTC to run for First Selectman. The RTC will vote on who to endorse on July 23.
Rabin said if she wins, she would work with whomever the other Selectman and First Selectman are.
In a scenario in which she would serve on the three-member Board with Democrats Jill Oberlander and Sandy Litvack who are running as a team for First Selectman and Selectman respectively, Rabin said, "That would not be my preference, but I would work with it."
Asked about a scenario in which she were the sole female, Rabin said that would not be an issue.
"I've worked successfully in a male dominated industry for 30 years," she said. Rabin is VP of Marketing at Gartner Inc, which is a $3Billion company.
As for a preference among the Republicans seeking the party endorsement for First Selectmen, Rabin is staying mum for now.
"I'm not making public statements until after the RTC endorsement," she said.
The other contenders for the RTC endorsement for Selectman are Granit Balidemaj and Dan Quigley.
GHS Rugby coach Joe Kelly, who Fred Camillo had aligned with, has withdrawn his name for consideration for Selectman and is now focusing his efforts on a run for BOE.
Rabin said last Wednesday there was an RTC candidate forum for RTC members who will vote in July.
She said the forum had a meet & greet format and included Selectmen candidates, (not First Selectmen candidates) BET, BOE, town clerk and tax collector.
Each candidate was given three minutes to talk about themselves and say why they were interested in a particular position. Afterward there was some mingling.
Rabin said many in the room already knew her because she is a member of the RTC. She joined as Associate in 2011; was elected Member 2012, 2014, 2016 and 2018; and elected Treasurer in 2014, 2016 and 2018.
Outside the RTC, many know Rabin for her decades volunteering in local government including serving as RTM District 9 member from 2011 to 2015, and her membership on the Town Social Services Board from 2012 to 2015.
She also served in numerous PTA leadership positions at her sons' schools – New Lebanon School, Western Middle School and Greenwich High School. (The Rabin boys are now in their late 20's).
In addition to the many stints as PTA Co-President and Treasurer at those schools, she was also Treasurer for PTA Council (PTAC) Treasurer of GYFL from 2011 to 2016.
Rabin said she brings with her a set of Republican values. "I believe in small government. I believe in smart spending. I believe in low taxes."
Asked about her approach given today's highly partisan politics, she said, "Yes it is unfortunate, but every situation is unique and I don't approach situations with a point of view."
---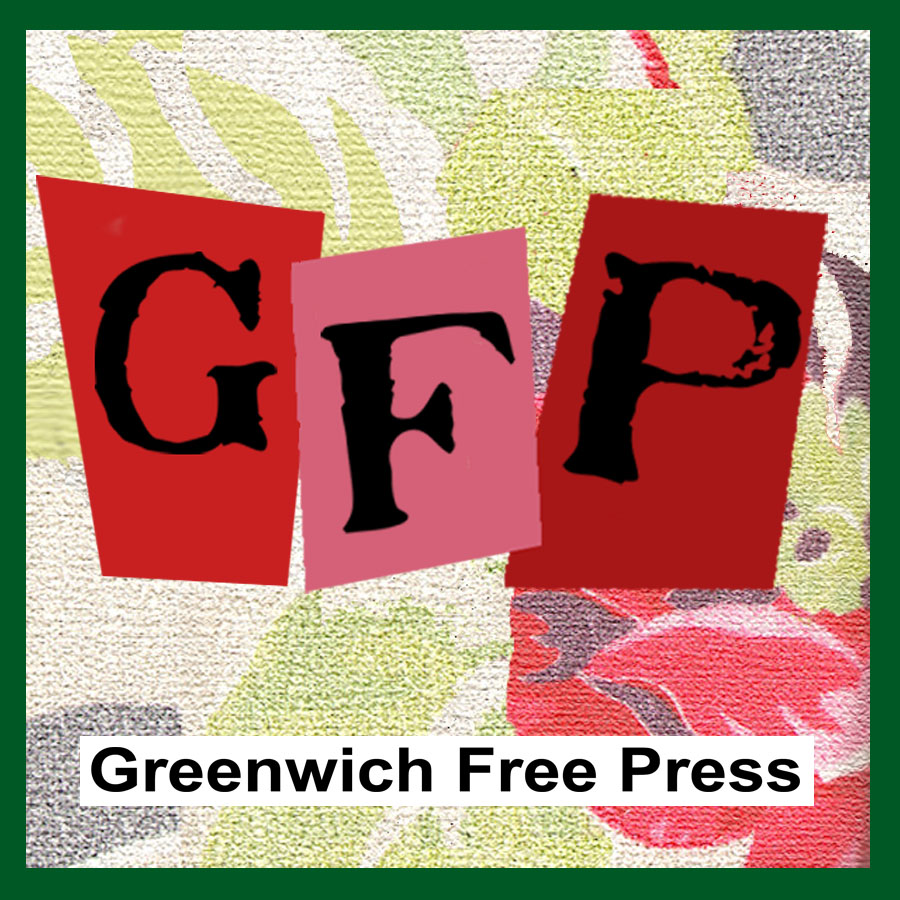 Subscribe to the daily Greenwich Free Press newsletter.
---
Rabin said she sees the role of Selectman as defined, alluding to Sandy Litvack's recent comment that the position lacks a job description, and has no staff or budget.
"The job is pretty defined," she said. "For example, you have responsibility of nominating people for boards and commissions. I've been on a board (Social Services) and gone through that process."
Rabin, who describes herself as a "connector/manager," said, "That is how I conduct myself…I think there is value in these independent boards and commissions and I can facilitate the sharing of best practices."
She said another role of the Selectmen is to act as ombudsman for government and the community.  "I feel I would be approachable in that ombudsman role," she said.
Asked if her campaign has a theme, Rabin recalled how recently Ms Oberlander and Mr. Litvack announced their campaign will focus on "Three E's" – Greenwich's Economy, Education and Environment.
Rabin said for her it's early yet for a campaign slogan.
However, she said, "I think Greenwich is strong and getting stronger."
Given recent conversations about the Town's infrastructure including school buildings, Eastern Greenwich Civic Center and the Town's fields, she said, "I was thinking about schools and our master facility plan, and how we improve our infrastructure in a smart spending framework. Everyone agrees we need the improvements, but over what period of time? And remember everything has to be done over the summer."
"The fields are critical," she continued. "We have so many more kids, even adults participating in physical activity, which is good because we have an obesity problem in the US."
"We need to be maintaining and acquiring new field space," Rabin continued, going on to question why the Town might not have sought a piece of the Tudor Jones property on King Street that was sold in 2017 to Brunswick School.
"We could we have availed ourselves of that. And they (Brunswick) don't have to pay taxes. We should have been a part of that. Could he have donated some of that to the Town? Or could we have struck a deal with Brunswick?" she wondered.
Also she said, "We probably need more than one dog park. There are several places where we could add places for dogs to roam. Dogs need to run free; people need to run free. Even dogs are having the illnesses people have. Study after study shows pets add to our quality of life. I'd look into extending the time dogs are allowed at the beach, and at having space cordoned off (for dogs to be off leash).
Another idea of Rabin's is to give community more opportunities to provide feedback. "We need to do a better job of having town hall meetings where we educate the community. Like with the dog park. We want to know what people are thinking – we need both surveys and forums for people."
Rabin said some of these projects might be pursued through public-private partnerships.
"We're so lucky in this Town with how many people volunteer. How do we, as we serve our community, do that in a way that is more effective? Public-private partnerships seem to be done in isolation," she said. "I go back to the idea of being an ombudsman/connector in a public-private partnership."
"I can make an impact. I spent my whole career in technology and have implemented technology in companies while working for Gartner, Inc. We advise people how to use technology to optimize efficiency and there is also a place for technology in government to optimize and become more efficient. It's not enough just to implement new technology; there's a people part too."
Asked about the national news headlines of falling real estate prices and the Town's efforts to attract both businesses and families, she said, "We definitely need to continue to attract business and people moving in, and to promote all the Town has to offer. …But there is probably is room for recalibration. That's not necessarily a bad thing. You have to optimize what you have. If our grand list is shrinking, we have to be realistic about what we can fund."
Rabin said there are many questions to ask. "Do we want to increase mill rate? How do we fund all the capital improvements? What is the smart way to do that?"
While she noted the grand list may be shrinking, she said currently there are both low interest rates and low unemployment.
"There are positive signs. Greenwich is evolving and we have to have an innovative vision and strategic mindset."