Tuesday's selectmen debate in back country, the sole debate for selectmen in advance of the Nov 7 election, was moderated by Jara Burnett of LWG Greenwich.
There was a standing room only crowd, despite hundreds of residents simultaneously jamming town hall for a P&Z hearing on new regulations for commercial nurseries impacting Sam Bridge Nursery.
The selectmen debate was notable for clashes between First Selectman Peter Tesei (R), seeking an unprecedented 6th term, and his challenger, Sandy Litvack (D), whose experience includes serving US Assistant Attorney General and ten years as a senior executive at the Walt Disney Company.
Mr. Tesei defended himself against Mr. Litvack's repeated charges that Greenwich lacks an economic plan.
Mr. Litvack said he was tired of all the "moaning" about Connecticut's financial problems and took Tesei to task for the town's controversial public relations contract with Lou Hammond Group, where approximately $70,000 in private funds funds were combined with $30,000 from the town. The approval of the $30,000 was by a single vote in the RTM.
The idea for a campaign arose after Barry Sternlicht, a former Greenwich resident said to CNBC, 'You can't give away a house in Greenwich.'
Throughout the debate, Mr. Litvack repeatedly said the town needs an economic development plan, not a public relations plan, and should aim to attract new businesses.
Mr. Tesei went after Mr. Litvack, suggesting he was demeaning of Greenwich's "cherished volunteers" who are working on the branding and marketing campaign.
Tesei said those who "sell Greenwich" – real estate professionals – tell him the town is no longer affordable, driving residents out. He said that had resulted in struggling non-profits asking his office for help.
"I consider a new New Lebanon School construction an economic development issue," Tesei rebutted. "If we build that school, you will see a tremendous turnaround in terms of people coming into the neighborhood, start buying homes, renovating homes and strengthening that community."
Taking a swipe at Mr. Litvack's decade as a senior executive at The Walt Disney Company, Tesei said volunteers should "not demeaned by someone who comes in from the Magic Kingdom and thinks they have a better idea."
The comment yielded both laughter and boos.
"Really Peter, that's your answer?" Litvack responded, adding that he agreed New Lebanon School needs to be rebuilt. As for volunteers leading the rebranding campaign, he said, "I'm not demeaning volunteers. You went and hired a public relations firm. You don't have a public relations problem."
Mr. Marzullo said it is critical to fund a new New Lebanon School, regardless of whether $23 million in state grant money comes through, and that there are "untruths" circulating about the project.
Expansion of Westchester Airport
All four candidates opposed the potential expansion of Westchester Airport, noting that it mostly services private jets. They cited environmental impacts and that the runway dead ends at the Kensico reservoir.
Parking Services Dept
Mr. Litvack said a 2016 audit of Greenwich Parking Services found that not a single suggestion from ten years earlier had been implemented.
"I'm quoting from the report: 'The existing control on the environment is so weak that we were unable to identify a single audible record to adequately support and document any of the revenue activities within the scope of review.' That department reports directly to the first selectman," Litvack said.
Tesei said the parking services director Rita Azrelyant, appointed in June 2014, met with resistance from employees, and subsequently brought in auditors and worked with Greenwich Police whose investigation resulted in charges against an employee for stealing. "I give great kudos to Ms. Azrelyant," Tesei said.
Vanishing Hedge Funds
On the subject of the diminishing presence of hedge funds in Greenwich, Mr. Tesei said there the town is having discussions and exchanges with business people in China on "fintech," an emerging financial services sector. 
Also, he said retail is alive and that Greenwich Avenue remains desirable. However, he said, rules need to change to allow more service oriented businesses to operate there.
Permitted uses on Greenwich Avenue, which is in the Central Greenwich Business Retail (CGBR), include dry cleaners, movie theaters, grocery stores and package stores. There are a couple dozen empty storefronts on the Avenue currently.
"We have got to grow the top line and have an economic development plan," Litvack said. "We do not have one."
"You need tech companies. You need a media company. You need an animation company," Livack said. "These are companies which fuel the economy and enable us to sustain quality of life."
Also, Litvack warned against cuts to the Board of Education budget. "When you start cutting that, you're cutting right into the bone."
Contaminated Soil and Improving Greenwich's Fields
On the subject of soil remediation in contaminated fields, Marzullo, who has advocated a more proactive in approach to soil contamination, said he has disagreed vehemently with his selectmen colleagues in the past.
"The last three or four major projects have produced soil contamination, resulting in excess money being spent, and fields being closed for more than a year," Marzullo said.
Litvack said, if elected, he would push for proactive plan on remediation.
Mr. Tesei said he has led the charge to improve Cardinal Stadium and finally received approval from the BET for a $60,000 stadium feasibility study as part of an overall facilities assessment.
"We now have a group, the Greenwich Athletic Foundation, who is going to put their money behind it," Tesei said. "I hope the BET and other authorities will approve of turning Cardinal Stadium into the facility we all deserve."
Unsatisfactory Off-Leash Dog Park at Grass Island
Regarding the issue of Greenwich's one legal, off-leash dog park at Grass Island, all four candidates agreed it is inadequate.
The dog park, which was built on rubble fill. Glass shards and pieces of metal rise to the surface, which is on a slope next to the sewage treatment plant.
Mr. Tesei agreed a larger one is needed, but that it would go through the Health Dept and Parks Department.
The Parks & Rec board and director Joe Siciliano have, during meeting after meeting, had contentious disagreements with Jessica DelGuercio and several members of her non profit, PAWS of Greenwich.
On Sept 29 Ms. DelGuercio called WGCH 1490am where Caroline Baisley, the, director of the Health Dept, was subbing for Tesei on the Ask the First Selectman show.
"As you know we've had contamination in other parts of the town. Obviously Greenwich High School being one of them, and Western Middle School. Some of the parks. This maybe a situation of testing being done, but I'm not aware. …The other sites have more impact to the human residents," she said when Ms. DelGuercio asked about a better dog park.
Tesei said he is working to find a room on one of Greenwich's larger properties to accommodate both an off-leash dog park and a new home for Adopt a Dog, which currently operates over the town line in Armonk, NY. Tesei declined to reveal the town property being considered.
Mr. Toner agreed a better off-leash dog park is needed, adding that he sees people in his Glenville neighborhood exercise their dogs in the fields. "As long as the dogs don't get out of control or bite somebody," he said.
Mr. Litvack said the same group who approached Mr. Tesei had approached him. "So they're hedging their bets," he said.
"Who doesn't like a dog? Especially during an election?" Marzullo joked, adding that he had also met with the dog park advocates and Gary Dell'Abate, the lone Parks & Rec board member favors a more dog friendly town.
Public Housing, Affordable Housing
Mr. Marzullo said it was important to end the stigma associated with "housing" and that his husband Reynold had lived in Wilbur Peck. "We need to renovate, acquire houses and set rents that are moderate income." He lauded the housing authority for trying to acquire properties in Greenwich.
Mr. Toner said affordable housing is "like motherhood and apple pie. It is wanted and needed." But, he said, unfortunately developers want to build affordable housing and using the incentives to plan "monstrosities" like 143 Sound Beach Ave and Sheephill Rd.
"Large concentrated buildings don't fit in with neighborhoods," he said. "I'm all in favor of letting people develop in town as long as they keep the character of our neighborhoods."
Mr. Tesei agreed, saying developers take advantage of new regulations and neighbors object to the resulting density. He called for an investigation of regulations that incentivize development to provide "as of right" use while controlling for density that contributes to congestion.
Mr. Litvack said a plan is lacking and that Greenwich has made itself vulnerable to developers, while at the same time remaining below the state required level of affordable housing.
"Greenwich is left with a Hobson's Choice of letting developers go forward, or block them and risk going to court," he said.
Closing Statements
Mr. Tesei said Greenwich has great public schools, a balanced approach to investing in infrastructure, excellent services for the vulnerable and seniors, and stewardship of the environment. "The true Greenwich spirit is embodied by many volunteers, while keeping taxes low," he said.
Mr. Litvack described the election for Selectmen as the most important one the town has had in a decade.
He said his leadership and managerial skills honed as US Assistant Attorney General and tenure as executive at Walt Disney Company were apt for the job.
"The hedge funds best days are yesterday," he said. "They're not coming back. …I know what companies are looking for. I know how to do this."
Litvack urged better management and transparency. "For ten years, we ignored what the auditors told us to do with parking services, and in the process, $1.7 million in fines were written off or reduced in the last five years."
Mr. Marzullo said he was grateful for support and kindness he'd received in the last month, a reference to his arrest for shoplifting and how he lost his party's endorsement. He said he had regrets and was contrite, and while many have been supportive, others had been mean.  Marzullo said he would accept and respect the decision of the voters on Nov 7.  "This journey for me has been one hell of a ride," he said.
See also:  Proposed Greenwich Re-Branding: A Pearls and Mercedes Town No More  
PR Agency Pitches Greenwich Economic Advisory Committee on Re-Branding for Town
Tesei's Unveils Proposed Budget; Hearing Brings a Mix of Voices (re-branding campaign to combat stagnant real estate market)  
Parks & Rec Board Meeting Erupts Over Dog Park Issues
Group Forms to Lobby Town for Bigger, Better Off-Leash Dog Park
Greenwich Enforces Ordinance against Commercial Dog Walkers at Mianus Park
Gary Dell'Abate Wants Parks & Rec to Expand Opportunities for Dogs in Greenwich Parks
Residents Balk at 60-Unit Building at 143 Sound Beach: Underparked, Won't Attract Millenials
---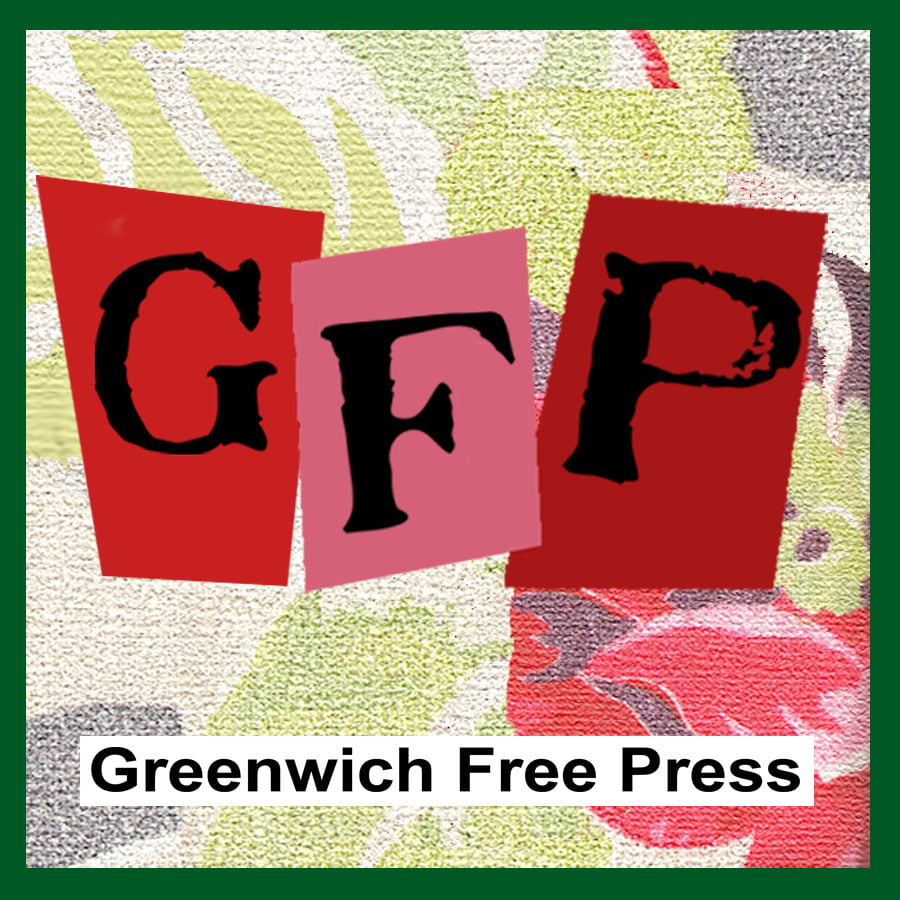 Email news tips to Greenwich Free Press editor [email protected]
Like us on Facebook
Subscribe to the daily Greenwich Free Press newsletter.