At the July Parks & Rec board meeting a group of Greenwich dog owners had a chance to plead their case for a new, bigger off-leash dog park.
The meeting, which was run by vice chair Gary Dell'Abate in Nancy Caplan's absence, featured animated discussion, with Parks & Rec director Joe Siciliano insisting that the culture of irresponsible dog owners in Greenwich is resistant to change.
"Any changes they want to see, including the dog park, will never happen unless the dog owners get smart about it and start abiding by the regulations," Siciliano said. "It's widespread throughout the town. …it's happening on park land, it's happening on conservation land, on school grounds, it's happening during the winter session at Greenwich Point – and people are really just kind of saying, 'I'm going to do what I'm going to do."
Siciliano said the Health Dept is responsible for the leash laws in Greenwich.
As for enforcement, he said Greenwich Police respond to individual calls, but are not charged with enforcement of leash laws. Animal Control, with just two full time officers and a kennel manager at the North Street facility, are also short on time to do active enforcement of leash laws, though they occasionally issue warnings when the come upon a violation.
Jessica Del Guercio, who moved to JLofts about a year ago and was chagrined to learn the official dog park was located by the water treatment plant, after mistakenly assuming the picket fenced Bocce lawn in Bruce Park was a dog park, was joined at the meeting by four advocates for dogs.
Del Guercio, who adopted a rescue puppy, said the glass in the Grass Island dog Park is a huge issue, noting that the park was created with rubble fill, which contains shards of glass.
"I have a full bag of shards of glass in my car that I've collected," she said, adding, "It's probably very toxic land. Our dogs are eating the grass and playing in the mud that was landfill."
The dog owners' request was twofold. First, they seek a bigger, better off-leash dog park where residents could purchase a permit from Greenwich to use.
They also insist that it's unfair to ban commercial dog walkers because they are a proxy for tax paying Greenwich residents cannot walk their dogs while they're at work.

The dog contingent pointed out that less affluent towns have much nicer dog parks, including Port Chester, Fairfield and Norwalk.
Mr. Siciliano said any potential new dog park, extension of beach season for dogs, or prohibition on commercial dog walkers from town parks hinges on changing the culture of dog owners and getting people to conform to rules including picking up after dogs and using leashes.
He recalled how the group who fought for the Grass Island Dog Park 15 years ago had worked hard to change the behaviors of dog owners.
"They did it for one year. They gave out brochures and flyers to dog owners," he said, adding that a year or so later, the effort ended.
Greenwich resident, and dog owner, Mike Scotti said he views the dog walker he hires as his proxy and suggested the ideal space for a new off leash dog park would be in the Montgomery Pinetum or Mianus River Park.
"A town the size and affluence, to have only one small area where we can exercise our dogs legally is ludicrous," Scotti said.
"It's about enforcement, it's about regulation and it's about money in the town coffers because it's something else the town will have to regulate. Charge people a fee and give people a permit." – Mike Scotti, Greenwich dog owner

Siciliano said that 15 years ago when the town searched for a site for a dog park, he had gotten "severe push back" from people who didn't want one in their back yard. He  said Grass Island was a "last resort location."
"At the end of the day, the dog owners have to do their part and realize there are limitations and if they don't obey the limitations, why would anybody in a regulatory position want to loosen the regulations." – Joe Siciliano, Parks & Rec Director
Board member Scott Johnson, who was involved in the creation of the Grass Island Dog Park  15 years ago, suggested the dog owners lobby the town agencies, and seek a sense of the meetings. "You'll find opposition from RTM Parks & Rec group," he warned, adding that the three major agencies they'll need to convince are Parks & Rec, Conservation Commission and the Health Dept.
Board members recalled a hearing in 2015 about extending dog season at the beach. At the time there was a petition and big push by dog owners for extending the dog season at Tod's Point by two weeks at either end of the season. Currently the season is Dec. 1 to April 1. At that hearing, residents referred to the Grass Island Dog Park as "gross." Only Christian Thalheim and Gary Dell'Abate voted yes, and the proposal failed.
"I hear from people here in Greenwich who drive up to New Canaan to let their dogs off leash legally," Dell'Abate said.
"It'll all come back to changing how the dog owner population in Greenwich operates. That'll be the bottom line of all conversations," Siciliano said. "Can you change the culture of how people have been operating for years? People are going to do what they're going to do."
Mr. Dell'Abate said there is a general feeling that the dog owners are generally out of control. "I've been on the board for seven years and can't believe how much I've heard about it this year."
Commercial Dog Walkers
There was also discussion about professional dog walkers. In particular the signage recently erected at Mianus River Park reminding them that there is no commercial use allowed of town parks.
The dog contingent said they see personal trainers in parks frequently, and pointed out that is a private business. Mr. Siciliano said Parks & Rec issues permits for people to play  softball, or hold a yoga class, for example.
"Why can't you have the same system for a professional dog walker?" Dell'Abate asked.
"If you have a single dog walker walking a dog, how am I going to know if it's commercial use? But if you have a truck with five dogs coming out on leashes, you know," Joe Siciliano said.
"That's the point," Del Guercio said.
"If a hot dog truck went there every day they'd get kicked out," Siciliano said, adding that the local dog walking companies have photos on their websites showing dogs off leash in what is clearly Mianus River Park.
"I live by Mianus River Park and I'm one of the people who complains," said board member frank DiVincenzo. "I've been living there 25 years. I didn't have problems until recently when professional dog walkers expanded."
DiVincenzo said commercial dog walkers have a responsibility to do their jobs legally. He said he'd seen five vans parked at a time and some of them have up to ten dogs in them. Off-leash dogs have chased deer onto his property where his grandchildren play.
"When you walk 10 dogs at a time, you can only leash two or three of them, and they defecate everywhere and you don't pick it up. How do you tell me that it's fine and healthy?" DiVincenzo said. "They're selling the park."
"The director has discretion," Siciliano said. "He can organize or do anything in any park he wants to do – close any section for any reason. …They come to a dog park with several dogs on and off leads, and come in trucks with advertisements."
"The (Parks & Rec) board can make recommendations to the first selectmen. I'm just the messenger," Siciliano said. "If the dog owners want things to change, they have to group together and show that it's going to get managed some how. It can happen, but that has always been the downfall."
"I don't see the neighbors backing off at this point," Siciliano said. "Most of the neighbors I've spoken to have been pretty firm that there could have been a way to deal with this, but the dog walking companies really thumbed their noses and said too bad."
Mr. Scotti said ideally there would be a way to regulate use of parks by dog owners and their dogs, with rules in place and consideration for residents who hire dog walkers.
As for the enforcement against use of commercial dog walkers in Mianus River Park, Siciliano said he didn't take the decision lightly when he posted the signage. He said he had visited the park many times. "I didn't do this arbitrarily. I went out and observed it myself six times over a period of two months."
"We only have only tiny place that dogs can actually get exercise and it's full of glass, that's next to the water treatment plant, that's unhealthy and unsafe for people or dogs," Del Guercio said.
"Let's have it permitted and regulated and the town can actually profit from these businesses and potentially offer up a space for this," Del Guercio said.
"I am the head of a subcommittee on dogs that never meets," Dell'Abate said. "Get your stuff together, meet with me and we can think about a proper presentation and bring it to the board."
The meeting adjourned shortly after the hour long discussion.
See also:
Gary Dell'Abate Wants Parks & Rec to Expand Opportunities for Dogs in Greenwich Parks Dec 2016
Interesting Parks & Rec Vote on Extending Dog Season at the Beach Sept 2015
---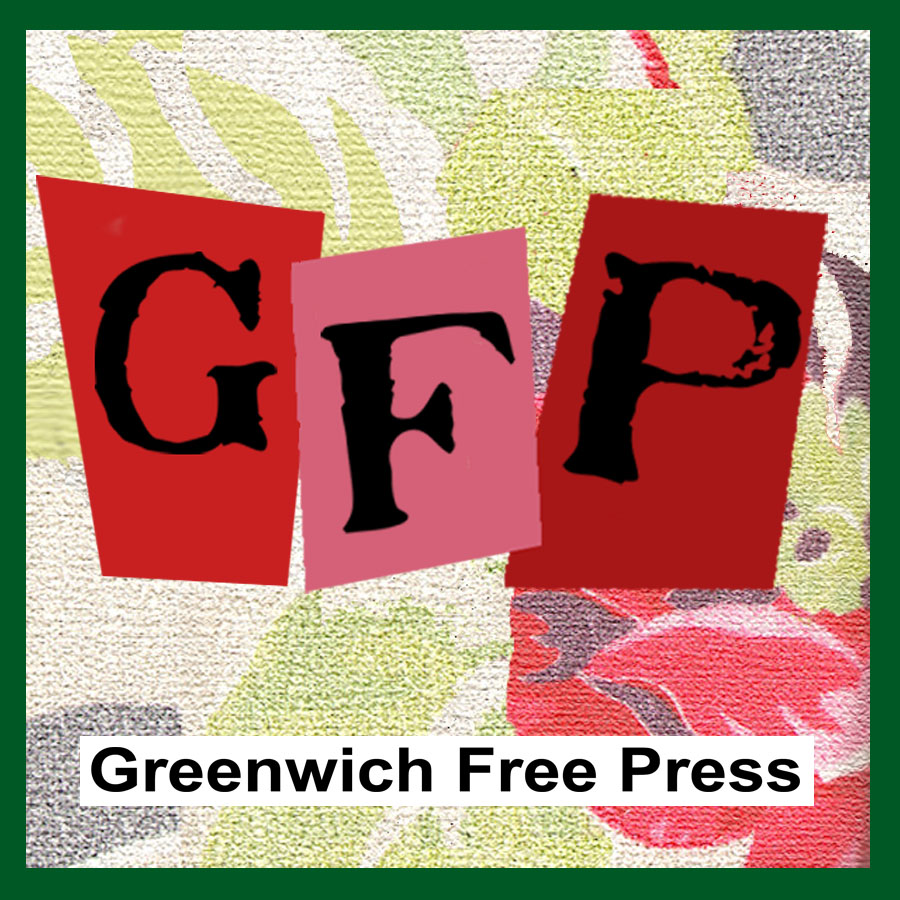 Email news tips to Greenwich Free Press editor [email protected]
Like us on Facebook
Twitter @GWCHFreePress
Subscribe to the daily Greenwich Free Press newsletter.