At the June Parks & Rec board meeting, Greenwich resident Jessica DelGuercio, founder of non profit PAWS of Greenwich, asked during public comment about recently erected signage at Mianus River Gorge Park concerning prohibitions on use by "Advertising/Profit-Making Use of Parkland."
"I've had business owners who used those town trails for years call me frantically. 'What are we going to do? Where do we go?' The only off leash area is the Grass Island dog park. Where do we bring our clients' dogs? They have serviced thousands of people's dogs for years. 'We need to put food on the table. We have employees.  What are we going to do?'"
DelGuercio described the crack down as "a grave concern for many tax paying Greenwich residents."
"One just had a baby and bought a house and has a dog walking business and does not know what to do," she said.
"The problem is the dog companies brought it on themselves,"said Parks & Rec Director Joe Siciliano said. "They were not abiding by the rules and a large number of the dogs were running around off leash. There are also issues about the cleanup."
DelGuercio said, adding that about a year ago she rescued a dog and moved to dog-friendly JLofts in Greenwich, which is located on Old Track Road near Grass Island Dog Park.
"I've really taken ownership of managing upkeep of the only off-leash dog park in town, which is the Grass Island Dog Park," DelGuercio said.
DelGuercio said she had been disappointed to learn that Grass Island, the only off-leash dog park, is located next to the water treatment plant.
"I get to smell it every day," she said. "Especially in the summer the situation is very bad," she said adding that she is at the park on a daily basis speaking to dog owners.
DelGuercio argued that there should be more done for dog owner in town in terms of parks that welcome dogs, or possibly establish a permit system. She pointed out that one in three millenials owns a dog and said Greenwich should be more welcoming to dog owners.
Greenwich recently approved $30,000 in its budget toward a "branding" campaign, with private contributions of about $70,000. In a recent interview with GFP, Sabine Schoenberg said Greenwich needed to adapt its image to "hip, not stodgy" and said, "A lot of young people who are very successful are here working for hedge funds, but don't think of living here and we need to change that."
"My ambition is to help make the town more pet friendly in general," DelGuercio said.
DelGuercio said one of PAWS of Greenwich's first initiatives was to clean up Grass Island dog park, which she described as "unkempt."
"I saw my dog get her neck caught in the chain link fence because it is broken," she said.
DelGuercio said there are often shards of glass in the park that hurt the dogs. She said she has spent thousands dollars of her own money buying tools and paying fees to organize the dog park cleanup.
DelGuercio said she was charged $65 an hour by the Parks Department to have a town employee on site during her cleanup event.
"I had to pay the town back $300 for a town employee to be at the event" she said. "That wiped out all the money raised at the fundraiser."
Mr. Siciliano said he was not aware of the fees charged.
DelGuercio said one of the biggest concerns during summer is the lack of shade at Grass Island Dog Park. Toward that end, she said she'd like to see more trees planted. She described herself as the dog park referee, and said she aims to be neutral and channel concerns from the community to the town.
Mr. Siciliano said that neighbors by Mianus Park have for years tried to live in harmony with dog walkers.
"That didn't seem to happen," he said. Mr. Siciliano said he visited the park himself six different times over two months and witnessed the owners of dog walking companies not abiding by the rules and regulations.
"The point is, where are they going to go?" Ms. DelGuerco said.
"That's not my issue. It's not the town's issue," Mr. Siciliano replied.
"These businesses are going to go bankrupt and hundreds of dog owners who rely on these businesses to exercise these dogs can only go to the dog park (Grass Island) which is unkempt. I think there can be a compromise."
Parks & Rec board chair Nancy Caplan said Ms. DelGuercio was not the first dog lover to come to the board with similar concerns. She said others had simply dropped the ball.
Mr. Siciliano said to Ms. DelGuercio that it would be important going forward to work with other departments besides Parks & Rec. Specifically he mentioned the town Health Department and Police Department.
As regards commercial dog walkers response to enforcement in Mianus River Park, Siciliano said, "They're gong to migrate over to other places in northern Greenwich. "The Chief (Chief Heavey) already told me that prior to restricting Mianus River Park, they were already doing surveillance and enforcement in Babcock Preserve."
DelGuercio said ideally she'd like for dog walking business owners to be able to apply to the town for a permit.
Susie Baker agreed that trees should be added to Grass Island Dog Park. She pointed out that the dog park was created using fill that contains glass.
"The substrate there is part of the old dump, that's why that glass keeps coming up," she said.
"It's rubble fill," Mr. Siciliano said.
At the end of the conversation, Ms. DelGuercio agreed to work with multiple town departments and follow up with Mr. Siciliano.
See also:
Making Grass Island Greener for Greenwich's Dogs 
Proposed Greenwich Re-Branding: A Pearls and Mercedes Town No More
---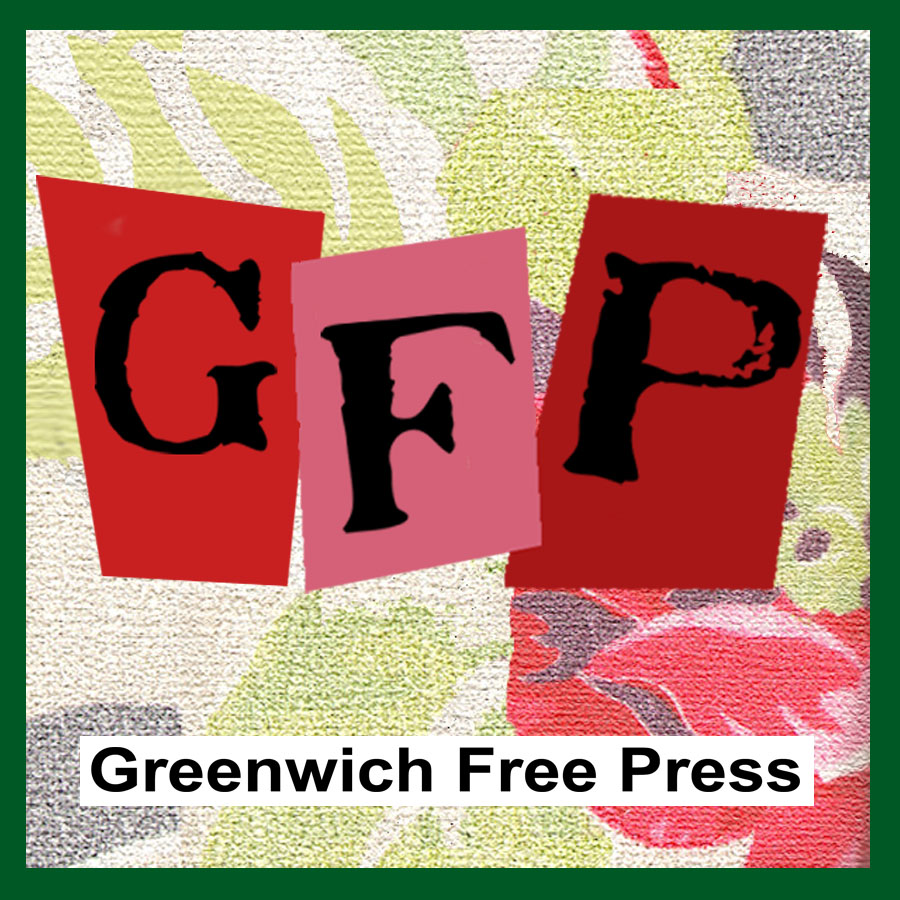 Email news tips to Greenwich Free Press editor [email protected]
Like us on Facebook
Subscribe to the daily Greenwich Free Press newsletter.
Subscribe to the GFP YouTube.com channel