Sabine Schoenberg and Jim Aiello, both members of the First Selectman's economic advisory committee created by Peter Tesei five years ago, are spearheading what they hope will be an exemplary public-private collaboration for the better of Greenwich.
The committee is proposing a re-branding campaign for the town and they hope to raise $70,000 privately and have the town chip in $30,000. The money would be used to hire a company to create a PR and marketing campaign.
"There's a pearls-and-Mercedes view of Greenwich," Schoenberg said. "That's not how we want to the world to see us."
"We're viewed as stodgy, old school and unhip," Aiello said. "We need to change that image. We have a lot of really cool things going on in town. We don't want to be like Palm Beach, with a median age of 67."
"If you want to move to a community, you first go online and find out what you can," Schoenberg said. "You go to Google News and see a lot that's negative about Greenwich.
Aiello and Schoenberg said damage resulted from a comment made last September by Barry Sternlicht, chairman and CEO Starwood Capital Group, who declared Greenwich the worst housing market in America. News of his comment went viral.
"There was no voice to say anything to the contrary. And there is no delete button," Schoenberg said, characterizing Sternlicht's remark as something of a wake up call.
Schoenberg and Aiello said the goal of the re-branding campaign is to create content, with a major social media component, portraying Greenwich in a more accurate and favorable light.
The effort would spread the word about Town assets including its great schools, beaches, parks, vibrant downtown and new Byram swimming pool. Aiello listed popular events including the Boat Show at Greenwich Water Club, the Greenwich International Film Festival and the Greenwich Town Party that he would like featured in the campaign.
Aiello said there is a lack of awareness of Greenwich's diverse population compared to more homogeneous towns like New Canaan and Darien.
"And we have the lowest property taxes in the state and the metropolitan area," he added.
"We need to rely on our own creative impulses and efforts," Schoenberg said. "Greenwich is fiscally responsible and in good shape in relation to other towns."
Real Estate Brokers: Canaries in the Coalmine
"For some time, a few years, I've been warning, 'Don't take Greenwich for granted," Schoenberg said. "After having projected a 2-3% growth, the grand list has flatlined."
Schoenberg, a residential real estate broker who owns a company called PrimeSites, described residential brokers as canaries in the coalmine.
Aiello added that nine years after the 2008 financial crisis, the stock market has rebounded, but Greenwich real estate has not returned to where it was in 2007.
"We're still off by quite a bit," he said.
Schoenberg said the campaign would generate revenue. "And it would be an acknowledgement that the town needs to position itself as attractive to the next generation."
"Our idea is to be proactive, through a smart PR and marketing campaign. Let's pick a really good firm that has worked with towns like us, who know how to market communities to the rest of the world," Schoenberg said.
On his Friday morning Ask the Selectman radio show on March 3 on WGCH 1490, Peter Tesei talked about the proposed re-branding campaign. He said that if the Town chips in $30,000, the project would have to go through the RFP process.
Hip, Not Stodgy Greenwich
"A lot of young people who are very successful are here working for hedge funds, but don't think of living here and we need to change that," Schoenberg said.
While studies have shown that millennials don't necessarily aspire to own big houses of their parents generation, and prefer to live in vibrant downtown areas, one wonders if the re-branding campaign would stoke the already-hot downtown market or elevate the entire town.
Schoenberg and Aiello said they've heard from private equity and hedge fund firms whose employees do reverse commutes from New York City that the best way to attract talent is to portray Greenwich with a less stodgy, more vibrant and hip image.
Asked if hedge funds and private equity firms drove up commercial rents in the first place, pushing out doctors and lawyers in the process, and whether it's wise to seek their return, Aiello and Schoenberg said the goal is to attract a variety of people to live and work in Greenwich.
"We need everybody back in and not resting on one industry," Schoenberg said. "We have a large focus on financial services, and we should make sure they are very happy and want to stay here. We have 18 percent vacancy and we need to bring it down to 8 percent."
"What we really want is a diversity of employment base and a commercial base," Aiello said. "There are always risks associated with being concentrated. That's why we want to make it holistic. We want to make it generally attractive."
Asked whether repeatedly testifying at budget hearings about the disappointing state of Greenwich real estate exacerbates the damage already done, Schoenberg said, "That's a risk for sure, but we're trying to be on the positive and showing the positives in Greenwich. We're on slippery ground if we don't do this."
Asked if they had any reservations vying for limited dollars with organizations like YWCA with its domestic abuse hotline, or Safe Rides for teens, Schoenberg and Aiello said they would hope their project wouldn't bump a life-safety item.
"I don't know that we would be bump one of them," Aiello said. "We're hoping that there is room for all of these things."
Aiello ended the conversation on an optimistic note. "If we get the word out what wonderful assets we have, people will come back."
On WGCH on March 3, Mr. Tesei was asked why he didn't think the proposal hadn't generated much controversy.
"To have a more active role from a media point of view, things are put out there on an instantaneous basis – having some coordinated ability to respond would be helpful," he replied.
Tesei said it would be a good first step toward being competitive in what he described as a "challenging environment with regard to taxes and regulatory requirements."
He said that initially the funds were requested under the "External Entities," a category that includes GEMS and Kids in Crisis, but that the BET chose instead to put the budget item in the Selectman's Office budget, which Tesei said, "gives greater autonomy to how the money is expended."
---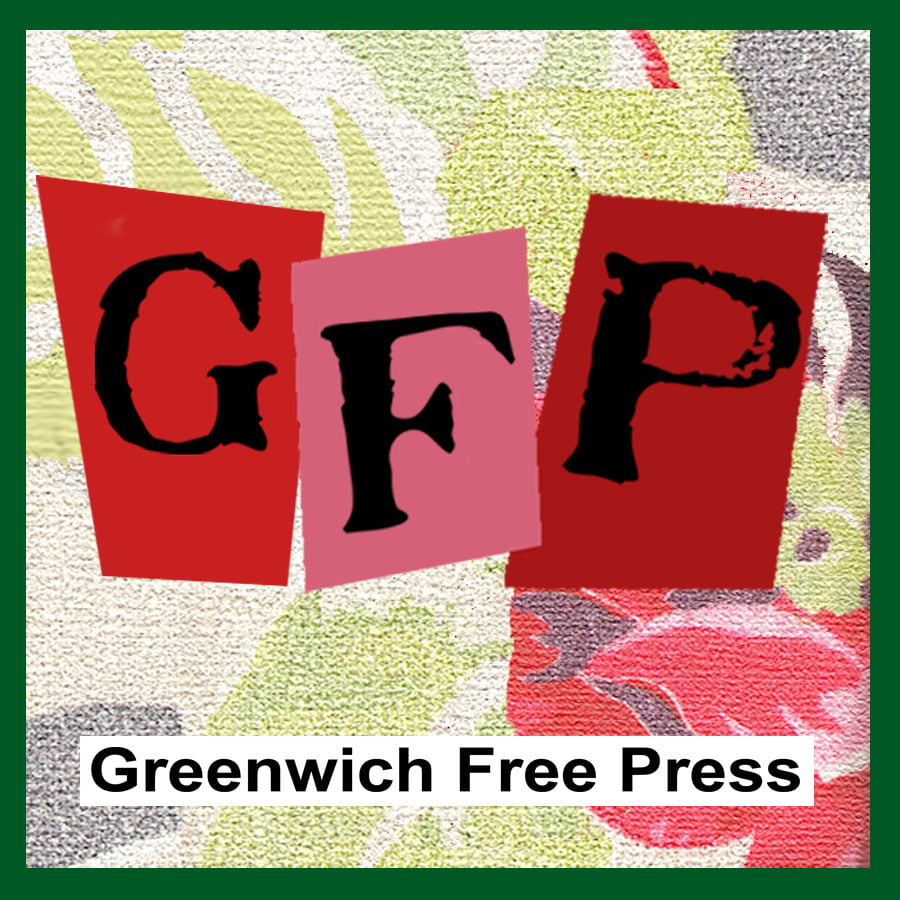 Email news tips to Greenwich Free Press editor [email protected]
Like us on Facebook
Subscribe to the daily Greenwich Free Press newsletter.