At the September Parks & Rec board meeting, new member Tom McGarrity was introduced, and it was announced that another member, Christian Thalheim will leave the board due to a move.
Gary Dell'Abate, who has in the past pushed for a more dog friendly approach in Greenwich, gave an update on his subcommittee on dogs in town parks.
Dell'Abate has been a lone voice on the board saying that dog owners are a significant constituency in Greenwich.
He said there is no longer a push by dog owners to extend the season at Tod's Point beyond Dec 1 to March 31. (Dog season is open to Greenwich residents and non residents and their dogs alike). In 2015, the board voted down a proposal to extend the season.
"Everybody knows that to get hours extended they have to be more together and hopefully this season they will do a good job," Dell'Abate said.
Board Chair Nancy Caplan noted that Jeff Freidag, Parks & Rec Marine superintendent, who is leaving this fall to work at a local yacht club, had reported the situation with irresponsible dog owners at Tod's Point worsens every year.
Susie Baker said the fecal matter gets "roiled in to the substrate and results in fecal coliform counts in the summer and the potential to contaminate shellfish beds.
Jessica DelGuercio, founder of PAWS of Greenwich, said there is no longer a push to extend dog season at the beach. However, she said one of her group's priorities is for more improvements at Grass Island Dog Park. She thanked the department for putting gravel under a section of fence where dogs were getting stuck.
However, she said that shards of glass, metal and porcelain continue to bubble up.
"As we get work requests, we try to address them," said Parks & Rec director Joe Siciliano. "There's a couple flaws, but we can get past them. We worked collaboratively with Jessica and her group to do cleanup. We provided some labor, but that got charged out, but that will be addressed," he said of an hourly rate his department charged the volunteers that he was unaware of.
He said it was possible for a portion of Grass Island Dog Park to be re-seeded this fall, and agreed that the surface is an issue.
Crack Down In Mianus River Gorge
DelGuercio also said the crack down on off leash dogs in Mianus River Gorge was driving dog walkers to other parks. "You can't just ban it one place and expect a different outcome elsewhere," she said.
Mr. Siciliano said that since he ordered signage posted at Mianus River Gorge stating the ordinance against commercial use of town parks, commercial dog walkers have found their way to other parks.
Guests at the meeting say they travel to other towns with nicer dog parks.  In Fairfield, Mohigan Lake, which has trails for off leash dogs, has a limit of three dogs per person. So does Port Chester dog park.
At Spencer's Run Dog Park in New Canaan, use requires registration and a fee. Residents pay $25 per dog and $15 for each additional dog and Non residents pay $40 per dog and $15.00 for each additional dog. Each owner/handler is allowed a maximum of three dogs per visit.
At Playland, there is also a limit of three dogs among other explicit rules.
Siciliano said he made a decision to post the ordinance in Mianus Gorge based on complaints from neighbors.
"You can't expect the board to accept illegal activities," Christian Thalheim said.
Gary Dell'Abate pointed out there is minimal enforcement. "What do you expect when there's no one doing anything about it?"
Greenwich Animal Control is staffed with just two officers and one kennel manager.
DelGuercio suggested a new off leash dog park where users pay a fee.
"No, I won't charged anybody," Siciliano said. "The issue of giving permits to operate on town property comes with a liability issue. I give you a permit and one of those dogs attacks another dog, or person, the town become a third party to that."
Off Leash Dogs at Tod's Point in Winter is a Growing Issue
Siciliano said he anticipates that there will be even more dogs and more problems at Tod's Point this winter. Leashed dogs are allowed at the beach from December 1 through March 31.
Siciliano said last year commercial dog walkers were bringing several dogs at a time to Greenwich Point and it became an issue toward the end of the season.
"What if we have a retake this year?" he asked. "It's obvious that you're not controlling all those dogs at one time."
Siciliano said that 15 years ago, it was hard enough to create Grass Island Dog Park, and that 8 to 10 prime locations were assessed, but every one of them faced resistance from neighbors.
In fact, he said the Grass Island location was contested by Shore Road neighbors who got an injunction from Stamford Superior Court. In the end, the town convinced a judge to rule in the Greenwich's favor.
Siciliano said the dog park is on a berm that was created with fill that was part of the rubble. The berm was intended to screen the sewage treatment plant.
Ms. DelGuercio held up a large bag of shards of porcelain, glass of all colors, and chunks of rebar and even an old spark plug — all of which had surfaced on the Grass Island dog park, which is located next to the water treatment plant.
Siciliano said the park was created 15 years ago after a lot of work. "quote…. and that once they'd selected the location, the town was sued and had to go to court. Fortunately the case was dropped.
Joe Siciliano said the $300 fee paid by DelGuercio and her PAWS of Greenwich to have a Parks & Rec staff on site during during their spring clean up of Grass Island Park would not be refunded, but rather put toward purchasing a storage shed.
"It has inherent problems because the dogs work the soil and the material comes up," Siciliano said. "We've tried to grow grass in sections over the years  – It's not a solution because it gets worn out, and because it's on a slope, there is erosion."
"Is there anything new that we can do? There are objections to wood chips," Siciliano said. "You could put in an artificial surface."
DelGuercio said reseeding a section of grass would help and that she is waiting to see the storage bin Parks & Rec promised to purchase using the $300 that PAWS of Greenwich paid in error for labor for their volunteer spring clean up.
"We've selected it," Siciliano said.
Possibility of Additional Off Leash Dog Park
As for a new off-leash dog park in Greenwich, Siciliano said the town's leash law is controlled by the Board of Health, which is regulatory versus the Parks & Rec, which is advisory.
He said that 15 years ago they granted an exemption to the leash law for Grass Island Dog Park.
Other than Grass Island Dog Park, the leash law applies to all town properties.
When Babcock Preserve, with its 300 acres, was suggested, Siciliano said that park is under the jurisdiction of the town's conservation commission.
"It's highly unlikely the conservation commission will give way," he said, adding that just about all other spacious parks fall under the jurisdiction of another commission or agency.
When the conversation returned to the crack down in Mianus River Gorge Park, its consequences and lack of enforcement, several people speaking at once.
"This is a done issue I don't know why we're bringing it up," Caplan said. A motion was quickly made to dismiss and seconded. Caplan dismissed the meeting just shy of 9:00pm, leaving about eight members of PAWS of Greenwich saying that was unfair.
See also:
New Non-Profit, PAWS of Greenwich to Hold Grass Island Dog Park "Spring Spruce Up"
Interesting Parks & Rec Vote on Extending Dog Season at the Beach
Gary Dell'Abate Wants Parks & Rec to Expand Opportunities for Dogs
Greenwich Enforces Ordinance against Commercial Dog Walkers at Mianus Park
Group Forms to Lobby Town for Bigger, Better Off-Leash Dog Park
Greenwich Enforces Ordinance against Commercial Dog Walkers at Mianus Park
Extend Dog Season at Tod's Point? Petition Circulates (2015)
Making Grass Island Greener for Greenwich's Dogs
PHOTOS: Dogs Enjoy a Day at the Beach As Long as Owners Abide by the Laws
---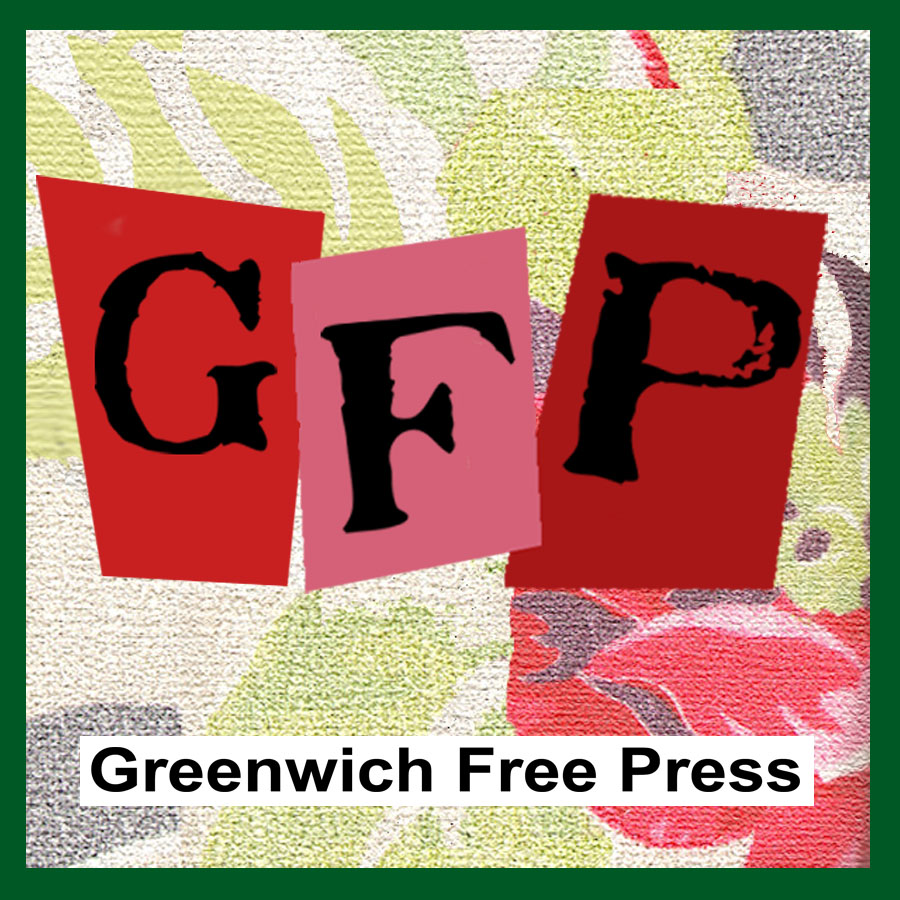 Email news tips to Greenwich Free Press editor [email protected]
Like us on Facebook
Subscribe to the daily Greenwich Free Press newsletter.