Greenwich Alliance's Storymobile Destroyed in Sunday's Wind Storm
Sunday brought a fluke storm, which initially was predicted to deliver 1-3″ of snow with possible blizzard conditions and punishing winds.
Word of the weather threat was initiated by Greenwich Police through an automated phone call. The snow never materialized, but the winds delivered a punch.
Across town, trees took down power lines, and there were outages for much of Sunday. Unseasonably cold temperatures took hold and stuck around for a few days, stinging the blossoming trees that had been lured to unfurl a bit early.
Up at the Baptist Church on Indian Rock Rd, where the Greenwich Alliance parks their popular Storymobile, a massive tree crushed the treasured bus. All the more reason to form a team for the Alliance's upcoming Trivia Challenge fundraiser.
---
Global Lyme Alliance's Time For Lyme Gala in Greenwich Draws Crowds to Honor Marla Maples and Award Dr. Brian Fallon
On Saturday, April 2, the Global Lyme Alliance hosted their glitzy Time For Lyme Gala  at the Hyatt in Old Greenwich. Lyme disease has become one of the fastest growing epidemics in the nation. According to the Centers of Disease Control and Prevention, there are more than 300,000 new cases in the U.S. each year.
Lyme Research Alliance (LRA) and Tick-Borne Disease  Alliance (TBDA), two of the most influential voices on Lyme and tick-borne disease, have merged to become Global Lyme Alliance.
Together, they form a leading tick-borne disease organization, allowing for greater resources to be applied to research on urgently needed improvements in diagnostic and treatments, while expanding awareness programs for the general public and physicians.
---
April is distracted driving awareness month and Greenwich Police are cracking down on drivers who ignore Connecticut's mobile phone laws.
At Greenwich High School, Kathy Steiner brought in a group called the Save a Life tour. They shows two brief documentaries in the impacts of that last text before the crash and the aftermath on lives of innocent people.
The Save a Life Tour set up behind-the-wheel simulations where students took turns behind the wheel to navigate rural routes and city streets. As they steered along the path projected on the screen, a smart phone was poised on the dashboard. Each time, the phone rang to indicate a text message. Students replied to the text while driving, the consequences were grim.
While the simulations were powerful, there is nothing like hearing it from your peers rather than teachers or other adults.
Toward that end, a group of local teens are organizing a go-kart race to increase awareness of distracted driving and raise funds for Project Yellow Light, a non-profit with the same goal, but on a national level.
Teens from Greenwich High School, Brunswick and King Organize a Race to Raise Awareness of Distracted Driving The race is on Friday, April 22. Teams of 2-5 are encouraged to sign up. The fee to register a team is just $100. This is a fun event and drinks and pizza included in the team fee. Everyone is welcome and this is a super fun event.
P&Z: Apartment Building at Iron Works Site Too Big, Too Urban, Too Tall
At Tuesday night's Planning & Zoning meeting, residents waited until midnight to speak against the application to develop the Post Road Iron Works into a 355-unit apartment building.
Repeatedly, commissioners and residents referred to the development as urban in character.  
Residents objected to the sheer size of the building and its lack of outdoor recreation, and removal of 208 trees of 6″ diameter or more.
There were concerns about adequate parking and congestion on West Putnam Ave.
Residents asked where would the children play? The applicant was dismissive, saying that apartment buildings usually don't have children, though the P&Z commissioners pointed out was not true.
Residents questioned whether Glenville School could accommodate the surge in enrollment, whether it was smart to have streams of middle schoolers walking along West Putnam Ave to Western Middle School, and crossing four busy lanes of Putnam Ave to catch the bus to Greenwich High School.
Weaver St resident John Ryan pointed out there is no park or playground in walking distance. What is in walking distance are fast food restaurants. "Can you imaging 900 residents wanting to go to Wendy's or McDonald's?" he asked.
Others were concerned that sewer pipes and storm water system are already over capacity.  Increased flow would mean more pollution in Long Island Sound, and hasten the filling in of the harbor and urgency of dredging.
The applicant's sewer expert, Tom Knowlton, acknowledged that during "peak flow" events (rain), three segments of the Horseneck Brook sewer are over-capacity. The Town sewer department does not recommend approval.
The project was compared to an Avalon development. Indeed, the portfolio of Iron Works architect, Mr. Sullivan of Sullivan Architectural Group, includes Avalon Bay in Ossining, NY and The Mariner in Port Chester.
The decision was obviously left open as the application is still being considered by the Wetlands Agency. The Wetlands public hearing will continue on May 9 in Greenwich Town Hall.
---
GHS Freshman is Strong Voice at First School Start Time Input Session
On Wednesday the first community engagement forum took place at CMS with the School bus consultant who said that to avoid having grade school or middle school swap start times with GHS, more school buses would be required, but that over time efficiencies would surface. After two fathers said they were worried how a change in start time would impact after-school sports and activities, Emma Schuren, a 9th grader at GHS spoke up.
"I know there are a bunch of people that say sports are going to be pushed back, and that's going to be a big issue," Emma said. "I have to say, I really disagree with that. They are just that — they are extra-curriculars," she said emphatically. "Overall, school should come first, no matter what."
---
On Thursday Grace Kang hosted a fasion show at her Greenwich Ave boutique Olivine Gabbro.  Greenwich Designer Reveals Sophisticated Contemporary Classics at a Live Spring Fashion Runway Show
For this show, Olivine Gabbro partnered with Samsung corporate to fuse High Fashion with High Technology. Tablets were available to place orders, and a large screen offered imagery to set the mood before the models strutted the latest styles.
"This show is for my clients, to celebrate who they are," Grace said. The clean lines of the dresses, shifts, and pant suits were relaxed, with just enough structure to fall beautifully over the body. Many designs had a hard edged belt around the waist, with a ribbon behind in a trailing bow, which complimented the soft looks.
---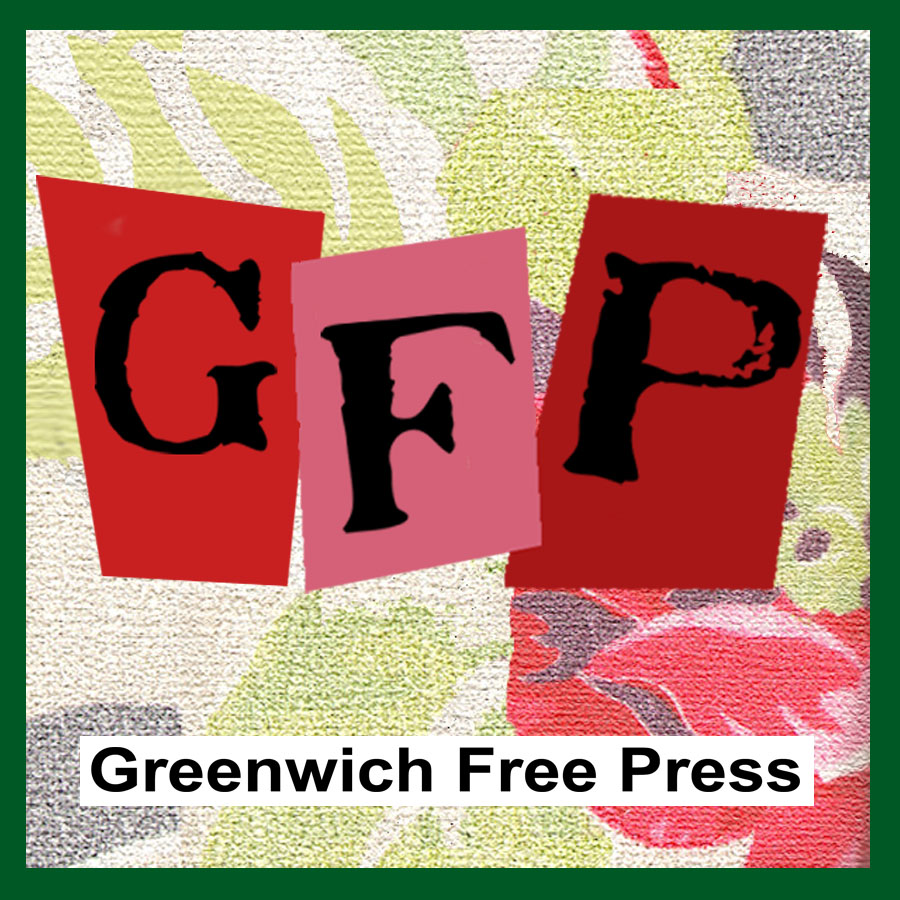 Email news tips to Greenwich Free Press editor [email protected]
Like us on Facebook
Twitter @GWCHFreePress