Emma Schuren, a Greenwich High School freshman, wasn't planning to speak at Monday night's community engagement forum at Central Middle School.
She and her mother listened to school bus consultant Tom Platt from School Bus Consultants present 7 options for new start times, all working inside the constraint of "twilight."
Emma listened as a couple parent expressed concern over how a change would impact athletes and after-school activities. She listened to parents worried a later GHS start time would come at the expense of elementary schools.
"I know there are a bunch of people that say sports are going to be pushed back, and that's going to be a big issue," Emma said. "I have to say, I really disagree with that. They are just that — they are extra-curriculars," she said emphatically. "Overall, school should come first, no matter what."
"To people concerned with elementary school start times, I think it should be a little earlier than they are now, because I've been struggling to get up in the morning and I don't want to put that on elementary school students."
That said, Emma described her kindergarten cousin at North Mianus School as popping up effortlessly in the morning, eager to get to school. She said kids that age could probably start "a little bit earlier."
After the meeting, Emma, whose mother drives her to GHS in the morning to buy back the extra half hour the bus would take, explained that although she likes to go to sleep on school nights at 9:00pm, homework can keep her up until 10:00pm. She acknowledged that's on the early side compared to her friends, but she has to wake up at 6:15am, and the only way to get 8 hours sleep is to try to go to bed early.
Of the 11 parents who signed up to speak, none opposed a later start for GHS, which Peter von Braun said started at 9am back in the Ice Age, later moved to 7:50am at the "new" high school, and was changed one last time after the Mianus Bridge collapsed in 1983 to its current 7:30 start.
Tom Klein, with an 8th grader at Western and a GHS freshman, asked whether a new bus schedule would introduce inefficiences that would decrease over time as efficiencies are discovered.
"Maybe some of that tweaking would involve working with private schools over the course of 3-4 years," Klein said. He suggested that bus routes could be optimized and ultimately lower the number of buses over time.
"I'm thrilled that the recharge day option is finally put to bed," said Amy Badini, the parent parent of three Greenwich Public School students. "Kudos to Dr. McKersie for acknowledging that that is like a jet lag experience for our teens."
"No option should run with an 8:00am high school start. It's the weakest bang for the buck when it comes to the cost of change," Badini said, adding that option 3 and 4, featuring an 8:00am  GHS start time should be eliminated.
Badini also urged eliminating option 6 and 7 on the grounds that research of schools that have changed their bell times shows no district likes starting school after 9:15am.
Badini thanked the PTA Council and CT chapter of the American Academy of Pediatrics who are sponsoring a forum featuring Harvard Medical School professor Judith Owens, who will speak on adolescent health and sleep. The forum is on April 26, 7pm at Eastern Middle School.
Platt, who agreed with Klein, said the existing schedule and buses are the cheapest option because they have been optimized over time.
He said timing is ideal for the start time change because the district's bus contract expires at the end of next year.
"You start with a solution that makes sense and is feasible for the community, and then you work to make it efficient over time," Platt said, adding that the current system has been optimized over time, as would a new one.
"The only way you're going to know the true, final impact of this is to settle on the times, reroute the entire system, redo the contract, consider all the variable –you can't do that for every option," Platt said.
All seven options are all constricted by "twilight." It's an absolute no-no to have kids at bus stops in the dark, or dropped off in the dark.
Platt said currently the longest bus run is down the King Street corridor starting at 6:25am.
He pointed out that what is currently a 30 minute bus ride at 7:30 am may take longer at 8:30 am – or vice versa. A corollary to that question is that empty seats may be filled if school start times change. Specifically, parents may stop driving their children to school if start times are later.
About a dozen of the 50 parents in attendance voiced opinions. Some are just learning about the topic. One parent was surprised to learn that state laws in Connecticut, New York and Rhode Island all require public schools to pay for school buses to private schools. The Superintendent said that, in fact, there are New York kids who are bused o private schools "on the New York dollar." McKersie said Ms. Womak is working on a FAQ sheet to help get everyone up the learning curve.
Former Board of Education member Peter  von Braun, who has championed a later school start time for Greenwich High School, said, "For a long time the high school had athletics, after school activities, drama and a whole series of things when it started at 8:55am. So that is not a necessary constraint."
Susan Capparelli said her 8th grader is already starting to struggle with lack of sleep. "She is going to bed later and later, as teenagers to, and is unable to get up in the morning without real pressure," Capparelli said, adding that next year in order for her daughter to participate in band she'll have to get up once a week at 5:30am for a 6:30am practice, which she described as ridiculous.
"I think we should not lose focus on the heart of the matter – our children's health, safety and academic success," Capparelli said. "We as a family strongly support later start times."
Alex Weindling said it was good news that original projections of a $3.6 million price tag for transportation had become a more realistic, reasonable $1.6 million today.
He quoted First Selectman Peter Tesei's remarks to the Board of Education last November: "Be bold and focus on the immediate impact such a change would have for our students. Don't let the fiscal issue drive the decision-making. Look at the underlying research and information indicating the improvements of health of our students – that should take precedent."
A handful of elementary school parents, including Beth Newman a North Street parent of three, said they didn't want their kids to start any later because it would impact their work schedules. Christina Ali, who took the podium with her toddler holding her hand, pointed out that more and more families have two working parents. "It's optimal to get all kids to school at 8:30," she said. "But please don't give elementary school or middle schoolers the short end of the stick."
Lindy Urso, a parent of two young boys, said, "We pay $1 million for a $350,000 million house because we want to live in Greenwich for the school system. A decision like this for the health of our children — the cost should not be the driving force."
Mr. Urso recalled that last fall, the School Start Time committee pledged publicly that no elementary school would start before 8:00am. "A lot of elementary school parents were lulled into complacency."
Fun Facts
Some fun facts: 25% of Greenwich children attend independent schools, though Dr. McKersie pointed out that some families use a combination of public and private for their children – or transition back and forth from public to private.
A survey of middle school and high school families will go out in a couple weeks – one survey per family so as not to give large families a bigger say. Dr. McKersie said it will important for people to fill out the surveys as the district seeks to winnow down the options.
The Superintendent said that the issue has really taken off on social media, and local news outlets.
A group of advocates for the later start time created a social media campaign involving a napping cardinal. The idea is for teens to take selfies with the life size school mascot and say how they would benefit from an extra hour of sleep.
See also:
#givememyhourback Facebook Photo Contest for Teens Announced in Greenwich
Greenwich School Start Time Committee Wants Your Input on "Bell Time" Options
Tesei to Board of Ed: Be Bold on School Start Time Change
Joe Siciliano: Change in School Start Time Would Impact Use of Fields by Parks & Rec, Travel Teams and Non-School Groups
American Sleep Association Calls for Later School Start Times
Later Start Start Time Advocates Press Board of Ed to Give SST Committee a Mandate
Tesei to Board of Ed: Be Bold on School Start Time Change
Delayed GHS Start Time? Sleep Deprived-Students Nap While They Wait.
If Start Time Science is Acknowledged, Does Delay Til 2017 Leave District Legally Vulnerable?
Greenwich Schools Superintendent Start Time E.T.A: 2017-2018
BOE's Sherr: Start Time Steering Committee Members Need to Be Honest Brokers
School Start Time Forum: Parents Decry Scare Tactics, Warn Against Putting Budget over Teen Health
---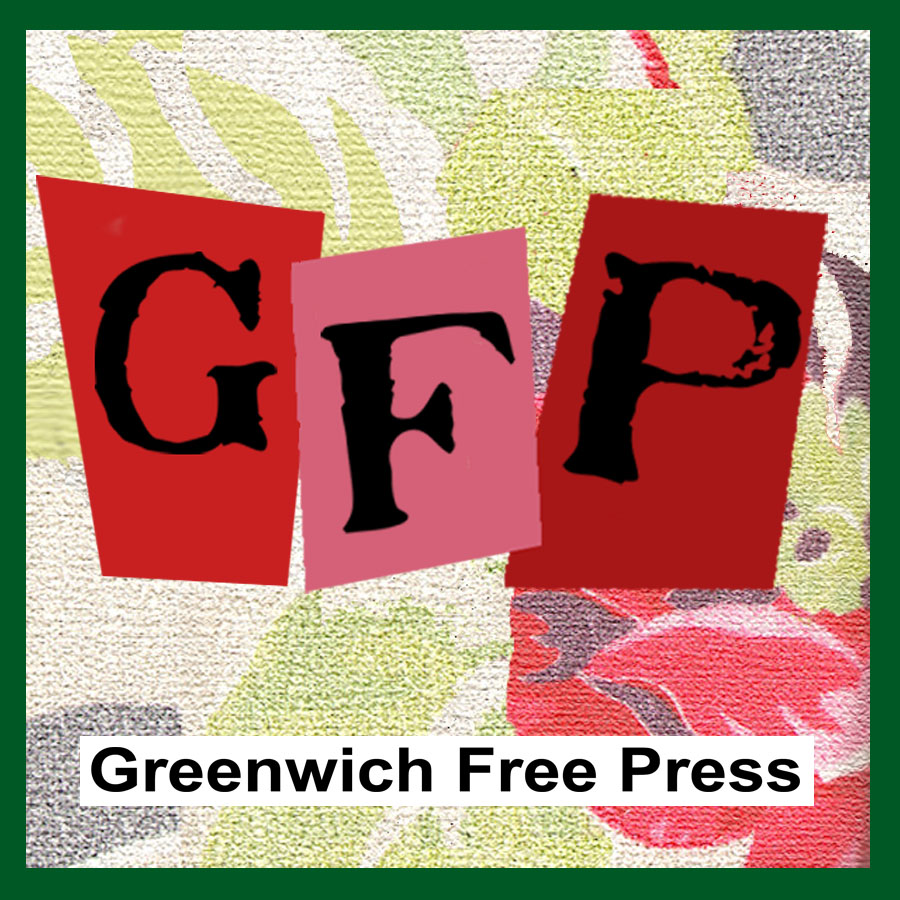 Email news tips to Greenwich Free Press editor [email protected]
Like us on Facebook
Twitter @GWCHFreePress