Grace Kang's new collection delighted her fans at a high- tech runway show at the Olivine Gabbro boutique on Thursday afternoon on Greenwich Avenue.
Her fashions are sold as ready to wear, made-to-measure and a "beautifully bespoke" collection for special occasions. "This is the first time these spring- summer looks have been revealed," said stylist and associate Grace Wills. "More color than ever in this collection… sophisticated, refined looks – with a pop of color."
For this show, Olivine Gabbro partnered with Samsung corporate to fuse High Fashion with High Technology. Tablets were available to place orders, and a large screen offered imagery to set the mood before the models strutted the latest styles.
"This show is for my clients, to celebrate who they are," Grace said. The clean lines of the dresses, shifts, and pant suits were relaxed, with just enough structure to fall beautifully over the body. Many designs had a hard edged belt around the waist, with a ribbon behind in a trailing bow, which complimented the soft looks.
Grace discussed the exclusive fabric she used in his collection, "they're handcrafted, double faced, and all natural fabrics. Blends of wool, silk, cotton, and linen. Imported from Europe, and hand stitched in our workroom right here in Greenwich."
Inserts and cut-outs were tastefully pieced on the garments. Some beads were aesthetically fanned out from waist to shoulder, and lurex gold thread worked into the arms of a top, were especially, elegantly becoming.
The four models were luminous, their hair softly curled at the shoulders. Necklaces were minimal, yet finished off the looks tastefully. Lux Bond & Green, a nearby jeweler, (in business since 1898) provided them, and the owners amiably sat watching the show, in support of their neighbor.
The shop has just celebrated it's first year on Greenwich Avenue, (Elm St before for 5 years) and it's interior is simple, clean and sophisticated, just like the garments they sell.
Olivine Gabbro elevates the talents and hard work of Sue Neumann, president, and her niece, the petite Grace Kang. A successful fashion house can exist and thrive manufacturing locally, producing timeless silhouettes women can wear year after year… with a new pop of color.
Olivine Gabbro is located at 243 Greenwich Avenue.
---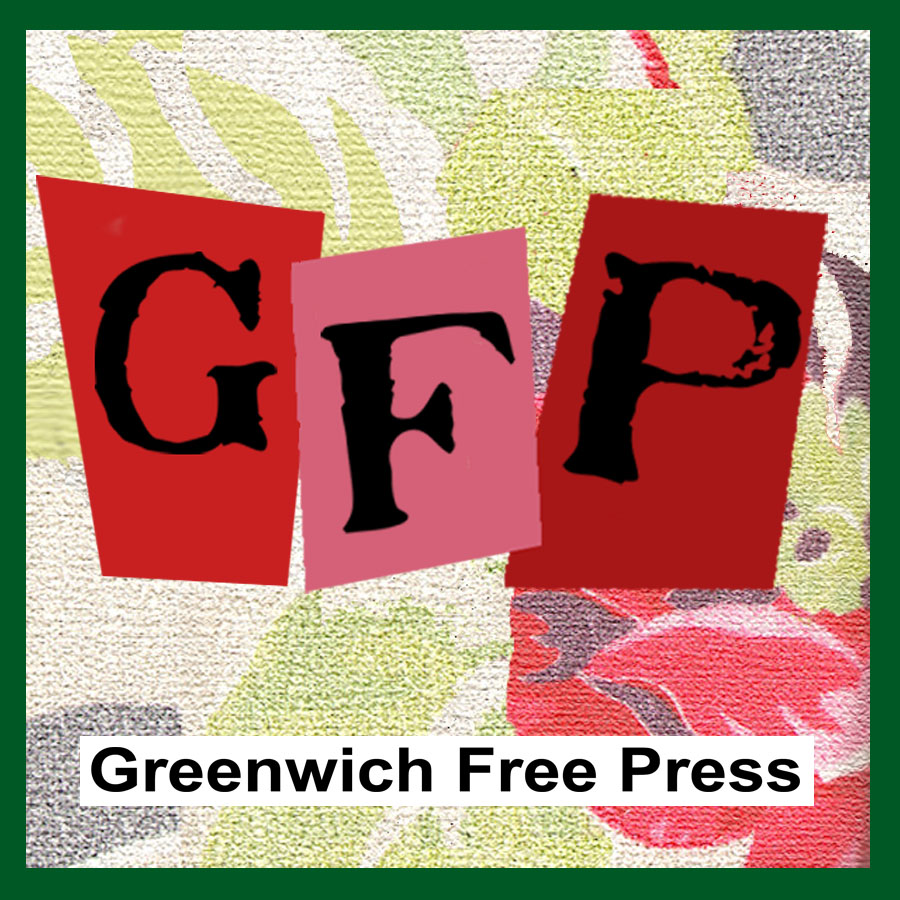 Email news tips to Greenwich Free Press editor [email protected]
Like us on Facebook
Subscribe to the daily Greenwich Free Pressnewsletter.