If you don't know Luna Kodde, you might recognize her. The Greenwich High School class of 2015 graduate is a regular presence at fundraisers and events in town. In fact, Robert Guerrieri, owner of Upper Crust Bagel Co, where she recently dressed up as the Easter Bunny for photo ops, described her as the unofficial Mayor of Greenwich, and we agree.
"I love to dress up," she said, referring to the Easter Bunny costume. "It was so much fun to play the Easter bunny for the whole town."
Luna has also dressed as the mascot for Greenwich Alliance turkey trot and worn the Cardinal costume at Greenwich High School. As a dog lover who never misses the annual Puttin' on the Dog fundraiser, she said she'd be eager to dress up as the Adopt-A-Dog mascot.
Upbeat and cheerful, you might just know her by one of her nicknames.
"In high school people called me Luns, or the bartender," she said referring to one of the part time-gigs she takes very seriously. "Nate Covello, the GHS security guard calls me Moon Child."
Though a lot of people know Luna, they may not know she is enrolled at Norwalk Community College's vet tech training program.
"I'm the youngest in the program," she said. "There's me, 20, and everyone else is 30, 40 or 50."
Luna has had a soft spot for animals since she was a little girl. "I always loved animals and was never afraid of them," she said. Starting in high school she found part-time work at Davis Animal Hospital where she now works even more hours.
"I'm passionate about dog rescue," she said. "There are many dogs out there that don't have a home and dream about someone choosing them," she said. "Every time I go to Puttin' on the Dog I always ask my mom if I can bring one home. When I go to the shelter, I take pictures of the dogs and post them on Facebook and Instagram so that more people can be aware and share."
In addition to working at the animal hospital, Luna has the frequent gigs as a bartender for private parties, including three upcoming weddings.
"I have t-shirts that say 'Luna's Bartending' on the front and 'Consider Your Thirst Quenched,' on the back," she said.
Through word-of-mouth she has frequent requests to take care of dogs. Eager to get her driver's license, Luna said is saving up to buy a pick-up truck to grow her business.
At home, the family dog, Ziggy a Golden Retriever-Cocker Spaniel mix, likes nothing better than to snuggle with Alfie, Luna's pet bunny. "They're best friends," Luna said.
Pet rabbits are infamous for chewing moldings and power cords, but Luna said Alfie doesn't chew anything. "Alfie is also potty trained, and enjoys digging in the sand during leash walks," she said.
If she could have her druthers, would have seven dogs. "But my mom says one is enough," she said. Before Ziggy, Luna said her family had a fantastic dog named Jagger. "He was trained to go get the newspaper and could walk nicely without a leash. I trained him to give him a hug and a paw," she said. When Jagger became seriously ill, Luna put him on an IV at night.
Going back through the GFP photo library, Luna first popped up in 2014 at the Plunge for Kids organized by Angela Swift.
Of her New Year's Day swim, Luna said she never gets cold. "My family calls me a polar bear."
Elaborating on how much she loves her town, Luna said, "It's the best spot. We're on the water. We have Greenwich Avenue full of shops and restaurants. We have awesome events like the Greenwich Town Party, sidewalk sales and sporting events."
"We have so many international people," she continued, adding that her family is from Holland.
Luna said the beach is just as fun in the winter, and wishes dog season at Tod's Point could be extended. "We're lucky that our dogs have a fun and beautiful place to run," she said. "I've even seen someone bring their pet pig to the beach."
That said, Luna's pet peeve is when one dog wrecks it for everybody. Describing an upsetting moment when a dog bit another dog, she said the owner took her dog back to the car in the parking lot, where it bit a second dog who happened to belong to her friend. "He had to go to the emergency vet. It was so upsetting and it was expensive," she said. "Why do people bring their dog to the beach if they don't like other dogs?"
She also frowns on occasional bad manners of Greenwich kids. Over a shared bag of popcorn at Darlene's Heavenly Desires, she shook her head in disbelief as three elementary school boys ate their chicken nuggets take-out bought next door, and then left without clearing off their bags and wrappers.
Asked for highlights of her years at Greenwich High School, in addition to playing the Cardinal mascot, she said she enjoyed being the manager of the girls varsity field hockey team when her sister was a player. In fact Luna still volunteers to assist the field hockey coach.
She said her most memorable GHS event was the distracted driving demonstration organized by health teacher Kathy Steiner. "I love Mrs. Steiner," Luna said. "Greenwich kids need to be more careful – drinking and smoking weed before games. That's what makes me mad and worried."
"I was a junior fire fighter in Old Greenwich in high school," Luna continued. "And my mom went through the Citizens Police Academy." The interest in emergency services spills over to her enthusiasm for Coffee with a Cop events at Upper Crust Bagel Co.
With summer in sight, Luna said she recently went to the Boat Show with her dad who hopes to replace the family boat, which sank in a recent wind storm. "The police called us and said, 'It looks like your boat is sinking,'" she recalled. "It was a nice Chris Craft wooden boat."
"I love the summer when everyone goes out on their boats," she said. "There are raft-ups and everyone gets together and eats and chats. It's so much fun."
Luna said she also looks forward to the Swim Across America fundraiser, an annual open water swim to raise money for cancer awareness and research. "A friend of mine, Nicole Graham was diagnosed with Leukemia. She's okay now," Luna said, adding,  "I love seeing my friends swim because it's a great cause and brings Greenwich together.
If you see Luna in your travels in Greenwich – at a fundraiser, at the beach, or out on the water – say hello. In fact, if you see a costumed bunny, turkey or Cardinal, you should still say hello because there's a good chance it might just be Luna.
See also:
More than Coffee. Cops from Connecticut to California Build Community Relationships Long before a Potential Emergency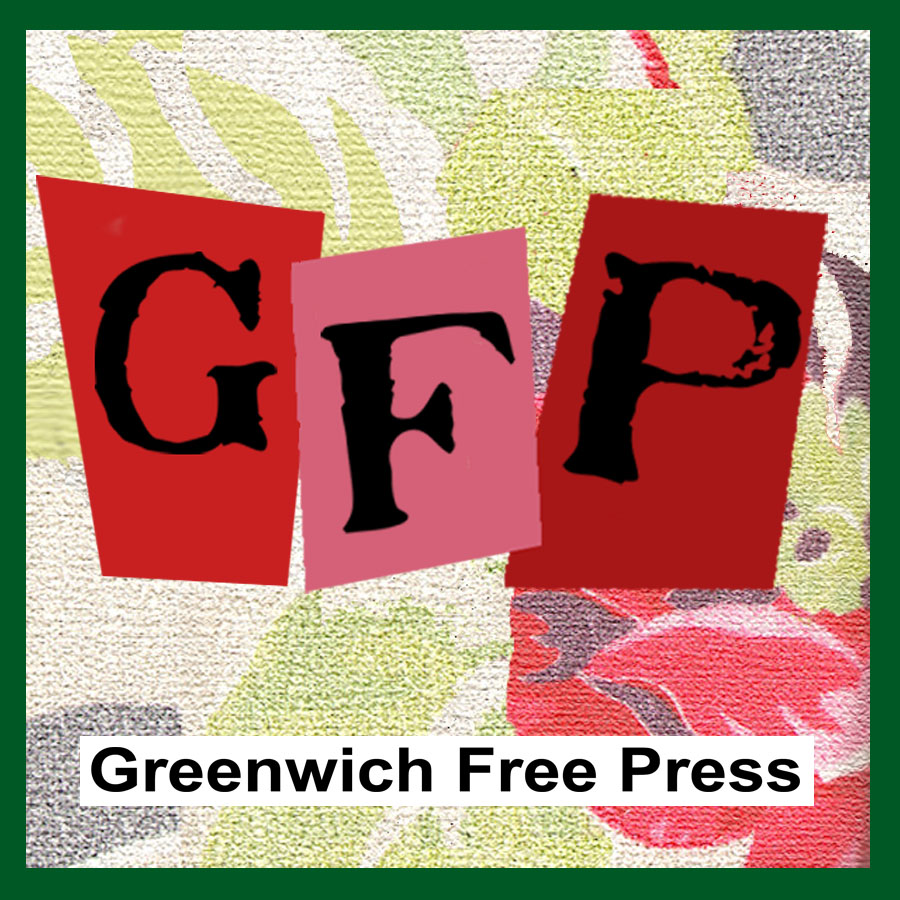 Email news tips to Greenwich Free Press editor [email protected]
Like us on Facebook
Subscribe to the daily Greenwich Free Press newsletter.