On Monday night the RTM Land Use committee spent 90 minutes in a discussion, at times acrimonious, on the nomination of Richard Maitland to the Planning & Zoning Commission for another term.
Mr. Maitland has been on the commission for 18 years and currently serves as its chair.
Members from several districts thanked Mr. Maitland, a retired architect, for his service, all of which is on a volunteer basis, but proceeded to blame him for the path of development in Greenwich.
Issues included oversized houses, encroachment into residential neighborhoods by non profits and schools, issues with Floor Area Ratio (FAR), and how neighbors must hire  attorneys to stave off deep pocketed developers.
Committee members and residents sought to question Mr. Maitland about specific development applications, he said he could not discuss open items or items that are being litigated.
Indeed the face of Greenwich is changing.
And while the First Selectman's Economic Advisory Committee decries the backlog of unsold houses in back country and even hired a PR agency to promote Greenwich as a destination to live, work and play, the P&Z commission is busier than ever reviewing applications for new residential and commercial buildings downtown and closer to commercial districts.
---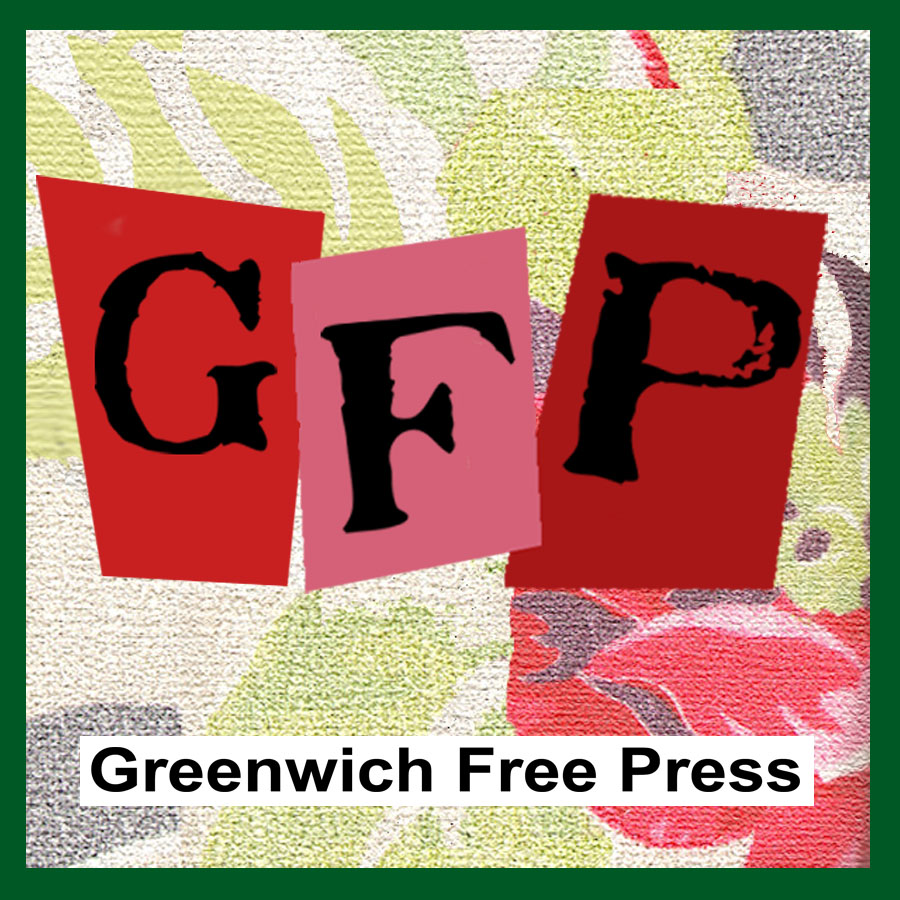 Subscribe to the daily Greenwich Free Press newsletter.
---
In fact, unlike years past, P&Z has such packed agendas that bi-monthy meetings often run from 7:00pm until after midnight.
Greenwich is indeed attractive to developers, and a common lament is what's happened to old houses along Milbank Avenue. Stately turn-of-the-century homes that were set back from the street on existing topography have been razed, lots leveled and denuded of trees. In their place, rows of sideways facing condos have popped up.
But many on the Land Use committee were caught unaware that in June 2017 P&Z changed the regulations on multi family developments in R6 zones including Milbank Ave so that it is no longer possible to re-develop a lot with more than a two-family dwelling.
Meanwhile, the State of CT affordable housing statute 830g is being used for applications for large developments along the commercial corridor, and there are signs it might be used by developers of small lots in the R6 zone. And example is the 10 unit development behind the Two Door Restaurant.
That State statute 83og supersedes P&Z regulations.
Also, in Mr. Maitland's defense, the Land Use committee seemed surprised to learn that single family dwellings do not fall under the purview of the P&Z commission.
"The commission views very few single family houses. The only ones we review are the ones extraordinarily large ones over 150,000 cubic feet or in coastal areas," he said, adding that single family houses are deemed "as of right."
Land Use Committee secretary Ellen Brennan Galvin, from District 7, who voted against Mr. Maitland, said she was disappointed in P&Z.
"I feel P&Z is going the wrong direction, and is very pro development," she said. "There is a reasonable expectation when you move to a beautiful residential neighborhood that you won't have to battle."
She said neighbors opposed to Greenwich Academy, with its $75 million capital campaign, who oppose the school's expansion into their neighborhood are fighting a David versus Goliath battle.
Last July, several residents including Ms. Brennan Galvin voiced opposition to a text amendment that would give schools a 30% bump in FAR.
The Board of Selectmen asked the town attorney if there was a mechanism for someone who didn't like the text amendment to appeal. Mr. Wetmore replied that the Selectmen authorize lawsuits on behalf of the town.
Later that month, P&Z withdrew the proposal.
At last week's P&Z meeting, Ms. Brennan Galvin spoke against a text amendment that would take special exceptions away from ZBA and put them exclusively under P&Z, thus streamlining the application process. That text amendment was passed.
This means Greenwich Academy's proposal to move their Cowan Center pre school and childcare center to a residential house at 96 Maple Ave, will not go to ZBA, just to P&Z.
"Money talks in this town," she said. "We need a P&Z commission to be more sensitive to the needs of neighborhoods."
Maple Ave resident Ed Bloom, not a member of Land Use committee, addressed Maitland. "Are you familiar with the hullabaloo that's going on about the transfer of 96 Maple Ave, the old Harry Costas house, which was recently purchased by Greenwich Academy?" he asked Maitland.  "Have you ever been to that building and looked at their back yard. Their back yard is our front yard."
"I have not," Maitland replied. "It is not an application that is before us. I have a feeling it will be."
"How do you feel about taking a historic building on Maple Ave and turning it into a school building?" Bloom asked.
"Since it will come before us, I don't think it's proper to be commenting on it now," he replied. "Same with the synagogue on Mason Street," he said referring to Chabad Lubavitch's proposal to redevelop much of the historic Armory building.  Maitland said the synagogue is tentatively on the P&Z agenda for Tuesday, Oct 30.
The proposal for a new Chabad synagogue at the Armory on Mason Street is also the subject of a special meeting of the Historic District Commission on Wednesday, Oct 17 at 7:00pm at town hall.
Like the affordable housing statute 830g, which is a State statute that supersedes P&Z regulations, an applicant for a religious institution can invoke the Religious Land Use and Institutionalized Persons Act (RLUIPA). That Federal law came into play with the Greenwich Reform Synagogue on Orchard Street in Cos Cob.
Peter Berg, chair of the committee asked Maitland about a state projection that Greenwich's population will drop by 20% by 2040.
Berg, who has spoken in favor of the proposed text amendment proposed by Joe Tranfo that would create a new zone and make possible a multi-purpose development behind St. Mary Church on Greenwich Avenue with a 60% residential and about 70 units that he said would add population to downtown – an area that is already losing population despite recent construction of condos, especially on Milbank Ave – asked Maitland his plan to combat the Town's declining population.
Maitland said the declining population would be "horrible" for the community.
"This kind of a drop is precipitous and would mean if you do the math we'd be losing 12,000 residents," he said. "And if you take the number of people living in a residence or apartment, it's been and is three, but if you divide three into 12, it means you have 4,000 dwelling units sitting empty in Greenwich."
Berg said Greenwich's shrinkage in population does not mean there will be empty houses or apartments.
"It's the house across the street that used to have two grown ups and two kids – now it has one widow. What you've got is an aging population. We're making it very attractive for our population to age in place."
"It's a goal," Maitland replied.
But Maitland also said population projections are not reliable, and the state's projection that Greenwich will lose school age population is rejected by the BOE. "The Board of Education is saying we don't buy it."
Pressed for a solution to declining population, Maitland said, "I don't know the reason people wouldn't be coming here, so I don't know how you prescribe a solution."
Further, Maitland noted that the state projection comes with a caveat not to use it as a projection for school enrollment.
"Greenwich is a special place. My daughter lives here. My grand daughter lives here. They both have houses," he said.
Christine Edwards from district 8, who also voted against Mr. Maitland, complained about FAR limits that prevent homeowners from creating livable space in their attics and basements.
Maitland said that was not the case. "A year ago we changed regulations for attics if they met the half story definition."
As for basements, he said there is no prohibition against finishing a basement if it has the right grade plane.
While Ms. Edwards asserted that residents can not finish basements, Candace Garthwaite, who is not a member of the Land Use committee, complained about the impact of big basements.
She said with basements that go down 12 or 14 feet, the result is "engineered flooding," which she suggested was compounded by the increase of high intensity storms.
"We keep digging these deep basements, we don't have enough infrastructure to support it," she said. "I don't know how or why this is allowed."
Maitland replied that all new development must comply with the Dept of Public Works Drainage Manual.
Berryn Snyder, a Land Use alternate in district 7, complained about new construction being too big.  "We have FAR and yet commercial and especially residential, still seems to be over scale. What are your thoughts about tightening it up?"
Maitland said conceptually, it might sound easy to reduce FAR, but the last time P&Z did that, it was hugely controversial.
"Having gone through the last iteration of that, when we reduced FAR by 10% in the 2 and 4 acre zones, it was a very contentious fight and it went into the courts afterwards. Our decision was upheld," he said. "We had to have police officers in the meeting."
Dana Neuman, a member of the the Land Use Committee from district 11, pointed out that when residential property is bought by private schools, it comes off the tax rolls.
"Is the community enriched by them or is the community being harmed?" Neuman asked.
"There is an ongoing discussion of what makes Greenwich great," Maitland replied.
Last summer when the 30% bump in FAR for schools was being discussed, members of the Greenwich Academy community argued that private schools bring in buyers for Greenwich homes and support local businesses.
Maitland brought up the P&Z text amendment that just passed that brings special exception to uses in residential zones heard by ZBA instead under the exclusive purview of P&Z.
"One of the uses is a school, along with religious buildings, which are as of right, and museums," he explained, adding that the Town is constantly criticized for having processes that are expensive, time consuming and onerous.
Several Land Use Committee members and attendees shook their heads in disagreement. Ms. Brennan Galvin said that text amendment was in favor of developers.
"The perception is that you're an advocate for developers," she said. "I'd ask you, you've been on the commission 18 years, what's your sense of the role of P&Z going forward? And particularly the role of P&Z to preserving specific neighborhoods."
Mr. Maitland pointed to the change in regulations for R6.
"The one next door to town hall was one of the last through the gate who could use R6 multi family. There will be no more," he said.
Ted Walworth from the Northwest Greenwich Association also talked about "institutional encroachment."
Walworth brought up the decision on the Center for Hope and Renewal, a faith-based counseling center at Stanwich Church at 237 Taconic Road and said the entire neighborhood objected to the proposal.
"Studies showed there was a loss of value when an institutional use comes into a residential zone," he said adding that neighbors are feeling of a loss of power and being marginalized. "What do you do to protect a neighborhood from encroachment by 501c3's when an entire neighborhood objects to the proposal?" he asked.
The Center for Hope & Renewal decision is currently under litigation, so Mr. Maitland could not comment.
Mirium Mennan, a member of the committee from District 12, asked Mr. Maitland how many projects the P&Z commission had declined.
Maitland mentioned the 830g proposal for a multi story development with hundreds of apartments at the Post Road Iron Works site, which was rejected. The case went to court and the decision was upheld. Also the 830g affordable housing application for 143 Sound Beach Avenue multi story residential building that was rejected.
P&Z also rejected an application for a 19-unit apartment building on Milbank Ave that would replace five turn of century homes at the corner of Havemeyer. (That application came in before the change in R6 regulations that limit new developments to two family.)
That could come back to P&Z under the State's affordable housing 830g law, which means it would not be limited to two units, and would be exempt from other zoning regulations.
At the end of the meeting, Mr. Maitland said residents can expect development to continue. He mentioned one study that showed Greenwich properties overall are built at 50% of their potential FAR.
"There still is a lot of potential out there in the residential zones," he said, adding that he welcomed the Land Use committee and residents to attend P&Z meetings.
"Come to meetings. We listen. Any property owner in the Town of Greenwich can submit a zoning change to the P&Z commission," he said.
At the end of the discussion the vote was 6 yes, 5 no, and 1 absent..
See also:
Selectmen Grill P&Z Director DeLuca on 30% FAR Bump For Schools, Inquire about Taking P&Z to Court
P&Z Folds on Proposed 30% Increase in FAR for Schools
P&Z Passes Text Amendments, Residents Demand Better Transparency on Applications
Greenwich Academy Seeks to Locate Pre School in Historic Maple Ave Home
Historic District Commission Reacts to Revised Chabad Synagogue Proposal at Armory: We Still Don't Like It
Chabad Lubavitch Seeks to Demolish Part of Historic Armory for Synagogue
19-Unit Backward-Facing Milbank Ave Development Scrutinized by P&Z 
Proposed Downtown Tranfo Development Gets a Grilling from P&Z
P&Z: Proposed Text Amendment to CGIO Zone Could Signal Major Downtown Redevelopment