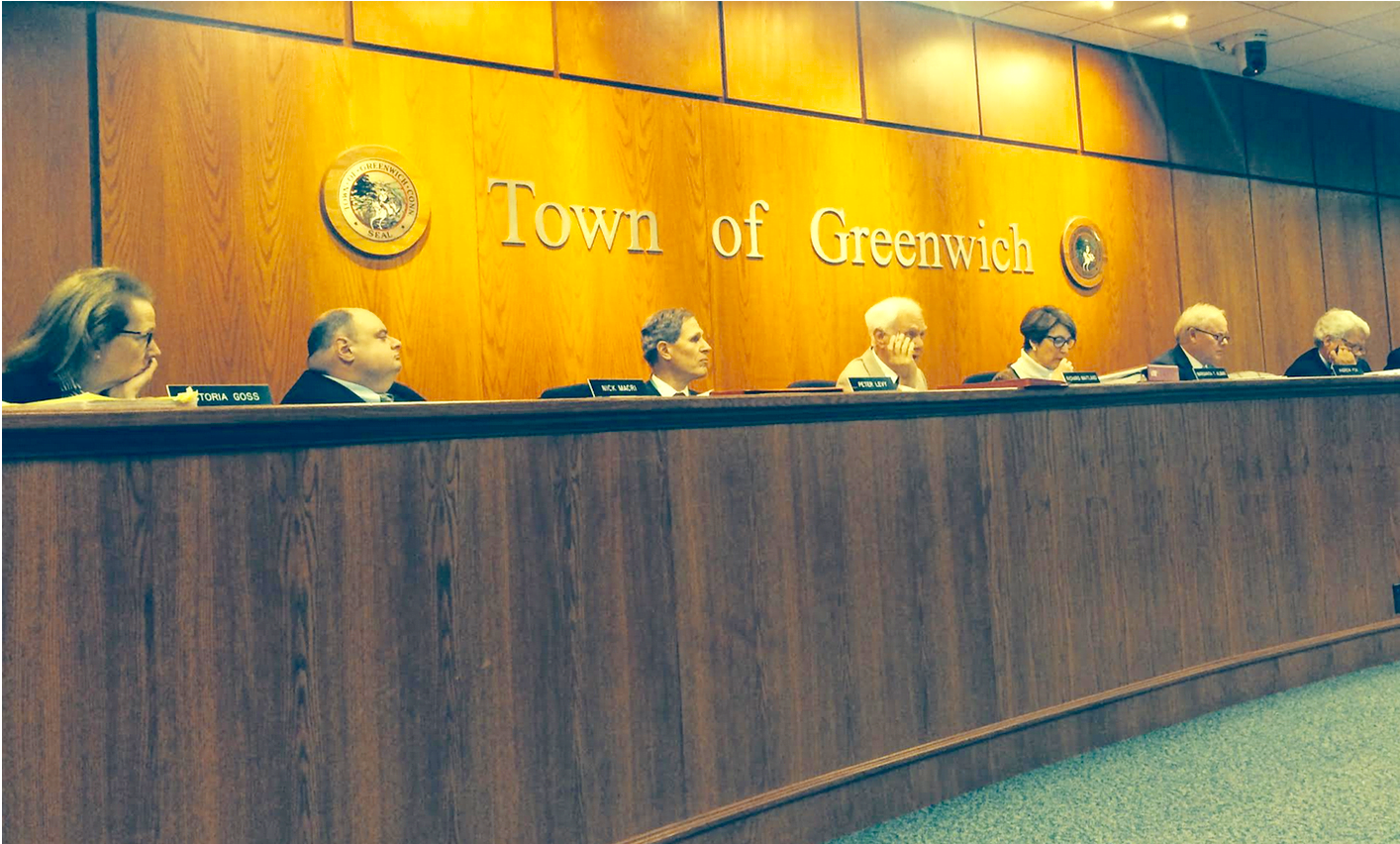 During Tuesday night's P&Z meeting residents clashed over the proposed amendments to P&Z regulations that would allow schools and educational institutions the opportunity under special permit to add 30% to their Floor Area Ratio (FAR).
Residents complained that the meeting should have been promoted beyond a small classified ad.
Making matters worse, channel 79 was "broken" and, through no fault of the Town, the meeting was not televised live as it usually is.
Residents testified they had just learned a day earlier that the meeting agenda would include the text amendments proposed by P&Z. They beseeched the commissioners not to vote on the proposed changes Tuesday night, but rather to keep the item open, which they agreed to do.
Though the proposed text amendment has multiple parts totaling a whopping 32 pages, residents focused their comments on the change that could give schools – both private and public – a 30% bump in FAR.
Residents said they feared unintended consequences of new "educational institutions" being created just to get the FAR bump.
Burke Dempsey of Hillside Road asked whether, under the change, GHS would have the opportunity to ask P&Z for special permit to add FAR.
P&Z director Katie DeLuca said that yes, that would be the case, but that the proposed change was not driven by that desire.
"Having said that, GHS is at the maximum, and obviously would benefit, but that's not why," she said.
DeLuca said the stipulations on the GHS property that stem back to a 2003 agreement, including restrictions on lights, etc, would not change.
Commissioners Richard Maitland and Margarita Alban explained that regulations for building heights and setbacks would not change and that the FAR bump would not be "as of right," meaning not automatic.
Applicants would still have to appear before P&Z and plead their case for a special permit and convince them that the result would be in keeping with the neighborhood, that the traffic works.
Another part of the proposed changes would move applications for special exception uses (which are currently reviewed by the Zoning Board of Appeals) to special permit uses, that would come under the exclusive purview of P&Z.
They noted that under Connecticut law there is no difference between "special exception" and "special permit," and that most communities in Connecticut already handle applications the way that is being proposed.
In Greenwich, applications for a school or religious institution currently go to P&Z first, then to ZBA for the use issue, and finally back to P&Z for final site plan. That process that can take 9 months to a year.
The change would mean, rather than a 3-part process, those applications would only go to P&Z and the process would shorten to about three months.
Tarkington: "Defend the Neighborhoods"
Leslie Tarkington, a longtime resident and BET member, spoke at length against the proposed text amendment which she said ignores the importance of the town's neighborhoods. She said it would impact residents' quality of life, diminish neighborhoods' value to the town's grand list and have a major impact on land values in town.
She pointed out that many public and private schools are close to town, and located in residential neighborhoods that "are changing phenomenally rapidly." She said schools have a shared responsibility to the surrounding residents.
"FAR has value," Tarkington said emphatically.  She also asserted that P&Z "is no longer evaluating neighborhood history nor previous decision letters by its own predecessor boards."
Private schools do not pay property taxes on their campus, including contiguous residential properties. Greenwich Academy and Brunswick School have bought dozens of properties in the area of Maher Ave, Patterson, and Northfields, many of which are contiguous, as well as properties across town. Whitby has done it. GCDS has done it with the purchase of Stanwich School, and Brunswick has done it with the purchase of the 43 acre Tudor Jones property, which resulted in a loss to the town of $345,121.24 in property taxes.
Tarkington also blasted the proposed amendment that would move applications for special exception from the ZBA over to special permit applications before P&Z.
What P&Z argued was a cumbersome 3-part process, Tarkington described as a process that slowed "the deterioration of the town's quality of life."
Commissioner Alban explained that P&Z applications get a more thorough vetting than those before ZBA. She said that the commission is supported by a large staff at town hall, has a traffic consultant, and has a process in place that routes applications through other town departments.
"When ZBA goes to a meeting they don't have have the information we have," Alban said. "We spend the whole weekend studying. ZBA shows up on a Wednesday night and they have to grasp it quickly."
Alban also said P&Z commissioners attend a briefing meeting on the Monday afternoons prior to Tuesday night public meetings. (These Monday briefing meetings are indeed open to the public.)
Still, Tarkington suggested that the Monday briefing meetings violate the Freedom of Information Act and make P&Z less than transparent to residents.
She said the proposal is a FAR giveaway to private schools.
"FAR has value," Tarkington said. "That is how land trades in town. Already, the 501(c)3's and developers have an advantage when a property comes to market. In the case of private schools, it is a pre-tax capital contribution. When you and I buy a residence, the money we use for the equity is after-tax dollars."
Tarkington argued that the proposed text amendment smacks of "spot zoning" as it creates a new zone for 501(c)3's and educational institutions and may be illegal.  She referred to it as "highly discriminatory."
She urged P&Z to do a legal and financial analysis of the proposal, noting that the record on file at town hall was limited to a set of letters of support from Greenwich Academy families.
"The proposed language for educational institutions' FAR is dangerous," she continued. "Museums, private museums owned by residents in town, hospital training facilities and any other organization that wants a 30% bonus in FAR will form a non profit educational unit."
She also noted that if the private schools get the 30% FAR increase, it would result in even more traffic and put burdens on existing infrastructure – roads, water, sewage – and  increase the need for school buses, which the town pays for.
"Unlike other nice communities, Greenwich, to date, has no ordinances to charge private schools some payment in lieu of taxes," she continued.
Greenwich Academy: Private Schools Save the Town Millions of Dollars. Our Families' Property Taxes Fund Public Schools
A Greenwich Academy parent, Miriam Kreuzer, who is a Maple Ave resident and member of RTM district 7, offered a different perspective.
She said she'd seen the recent presentation of KG&D Architects to the public schools for their 15 year master facilities plan. (At that meeting architect Russ Davidson said many schools in town need more space and that not only is GHS projected to have a 10% enrollment increase in the next eight years, but the school's core instructional space is "under-provided" making it 12 to 15 classrooms short.)
Ms. Kreuzer said Greenwich Academy is soon to embark on a capital investment project to focus on the lower school and will want to expand both footprint and floor area.
"While some may contest this increase of footprint is unnecessary and the worst of 'bigger is better' Greenwich culture, I would counter that schools of the future are not the symmetrical boxes of hallways and rooms with tightly packed desks…," she said. "Others will contend that Greenwich does not need more instances of private schools taking taxable property off the grand list. With respect, this is shortsighted and unnecessarily alarmist."
Kreuzer said many private school parents are Greenwich taxpayers, and many pay some of the highest property taxes in Town.
"They are saving the town multiple tens of millions of dollars by educating their children privately," she continued. Lastly she added that should the amendment be approved, there remains multiple checks and balances in place.
Greenwich Academy's CFO, Andrea Sabitsana elaborated on the economic benefits of private schools to the Town, refuting the argument that they decrease property tax revenue.
Ms. Sabitsana said two thirds of GA's students are Greenwich residents whose families pay property taxes that go to support the public schools. She said the cost to educate a student in Greenwich Public Schools, according to the CT School Finance Organization, is approximately $20,000.
Galvin: Neighbors Have Contentious Relationship with Greenwich Academy
Ellen Brennan Galvin, the RTM Land Use committee secretary, and neighbor of Greenwich Academy said no one forwarded her the P&Z meeting agenda and had only just learned of the meeting the day before.
Galvin, whose home is across from the Greenwich Academy at 136 Maple, said the neighbors' "contentious relationship" with the private girls school flared up when the school took down 95 trees "without transparency."
She said the school owns a property on Patterson Avenue, known among neighbors now as "the ghost house."
She said the school took the property off the town tax rolls, disconnected its utilities and left it empty. She aid the neighbors have watched it fall into disrepair.
Galvin said unlike the private schools,  the Municipal Improvement process serves "a check" on Greenwich Public Schools, as does the budget process.
---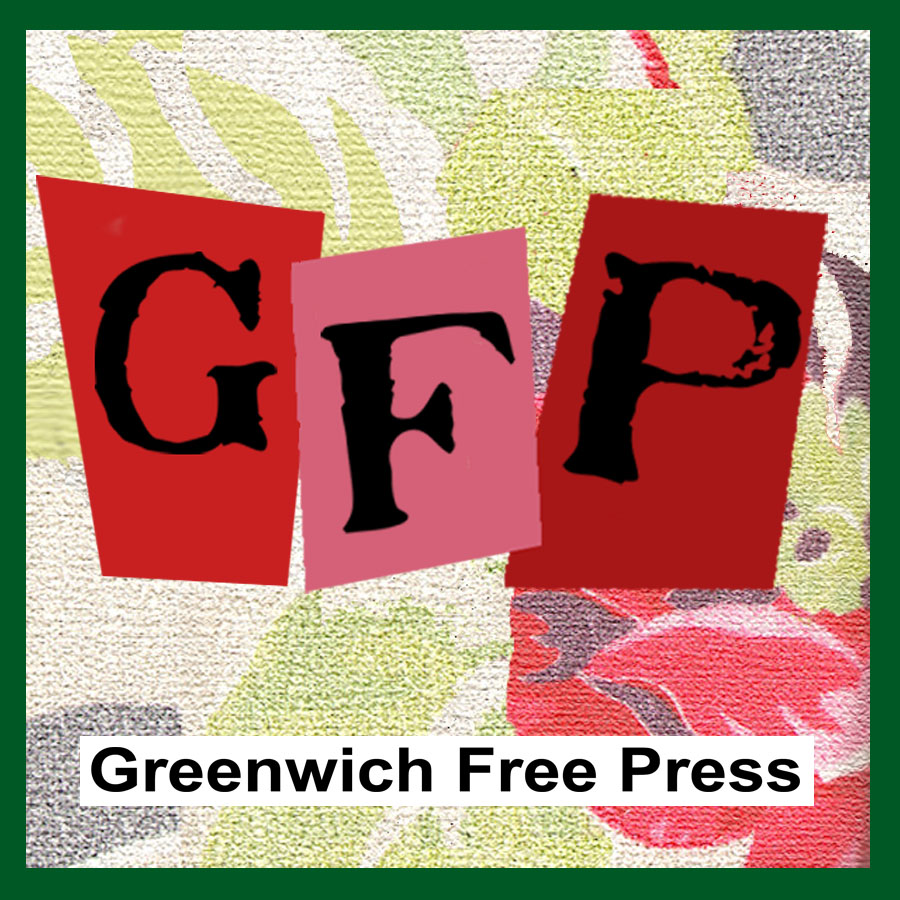 Subscribe to the daily Greenwich Free Press newsletter.
---
"Now that they have the possibility of increasing (FAR), we have no idea what's happening," Galvin continued, adding that neighbors were not informed of the proposal or the meeting. "That's very unfortunate in this wonderful town. To have this whole idea of suspicion. I hear 'They're going to create a third lane on North Maple,' and this and that."
Wynn McDaniel, who said she has a child in private school, opposes the 30% FAR for schools. "The main reason I purchased my home is to be in a residential neighborhood close to town," she said. "Over the years I have seen the schools renovate and expand. Enough is enough. How big do they need to get? Let's keep the character of our neighborhoods."
Suzanne Sammis Cabot, a fourth generation Greenwich resident of Greenwich, who lives near Stanwich School – soon to become GCDS – said what attracts people to Greenwich is its schools, both public and private.
"I think we need to continue to allow our schools the ability to change and offer the best education we can," she said.
Karen Fassuliotis said she'd live in Greenwich over 50 years, said, "The one thing I've seen with respect to private institutions is they've been gobbling up and expanding properties contiguous to their campuses. As they expand they increase traffic, and increase their footprints to the point where I have to schedule taking my dogs out in the morning to walk them safely to accommodate the zooming cars."
Fassuliotis said she didn't think increasing FAR was the way to go. "Enough is enough," she said.
The text amendments are tentatively scheduled to be on the agenda of the July 10 P&Z meeting.
See also:
Feedback Is Plentiful on Greenwich Schools Facilities 15-Year, $750,000,000 Plan
Deal's Done: Brunswick School Pays $34 Million for Tudor Investment Property 
Whitby School Acquires 5.33 Acres of Land Adjacent to Campus, But Not to Build On
---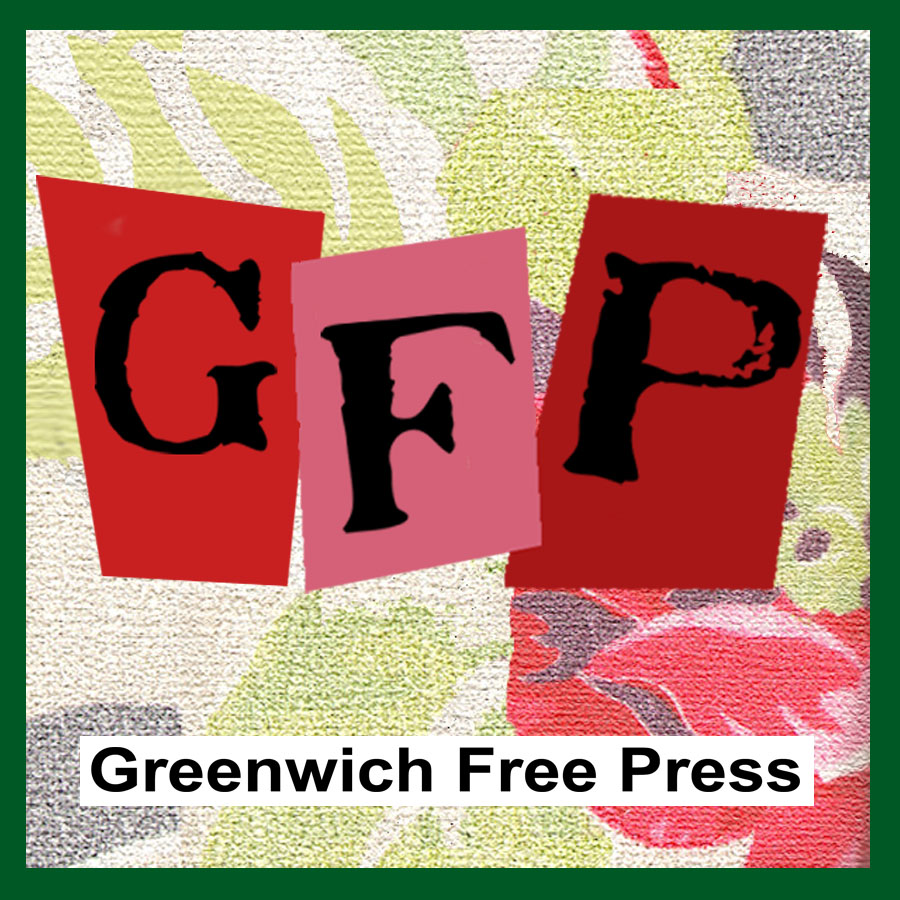 Email news tips to Greenwich Free Press editor [email protected]
Like us on Facebook
Twitter @GWCHFreePress